For best performance, place the AmpliFi router at the center of the home or as close to the center as possible. It is recommended to place an AmpliFi mesh point on each side of the router, halfway between the AmpliFi router and an area in the home where there is poor connectivity.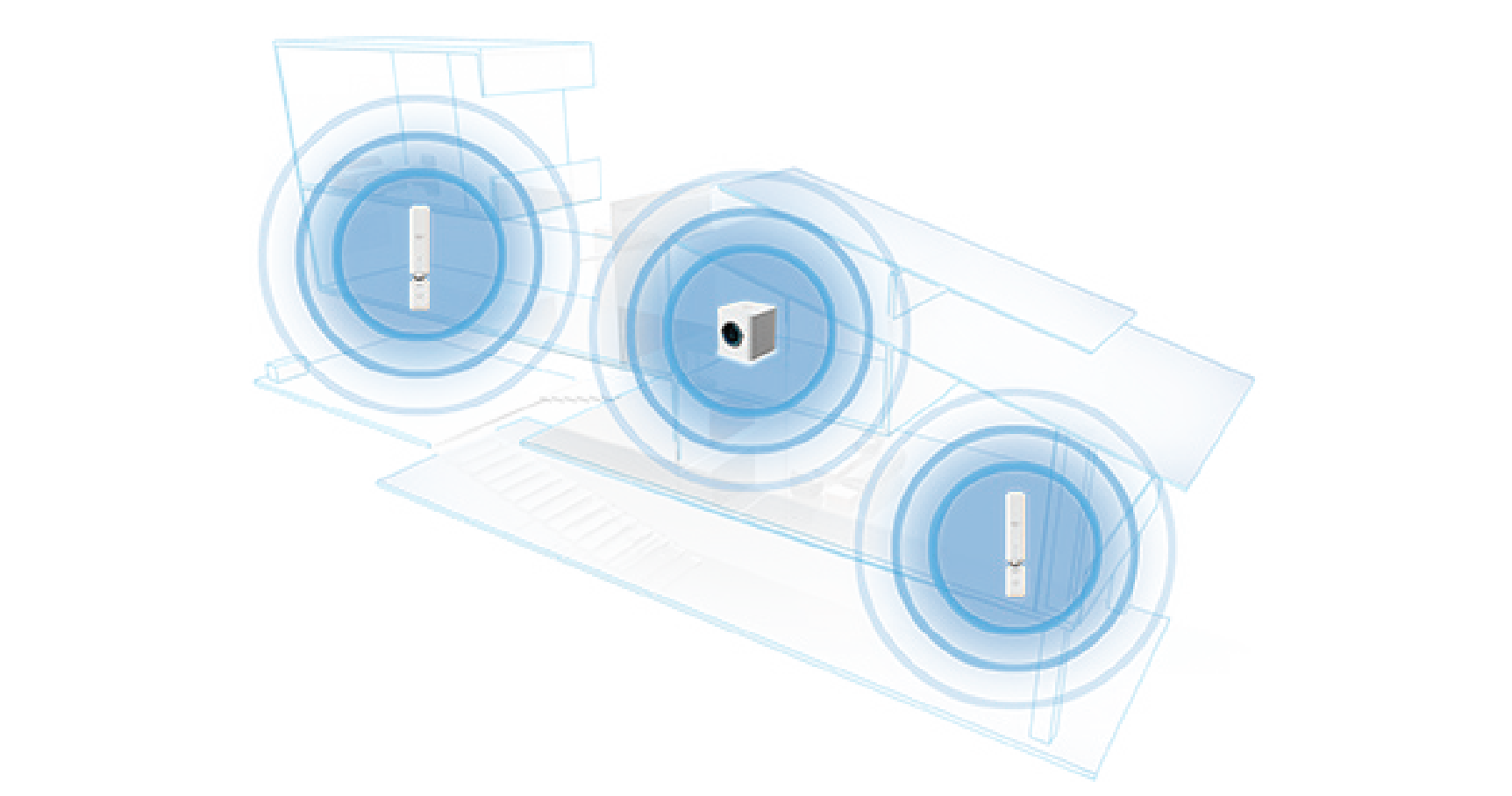 If placing the AmpliFi router near the center of the home is not possible, "daisy chaining" is the next best solution. That means that the signal will jump from one mesh point to the next.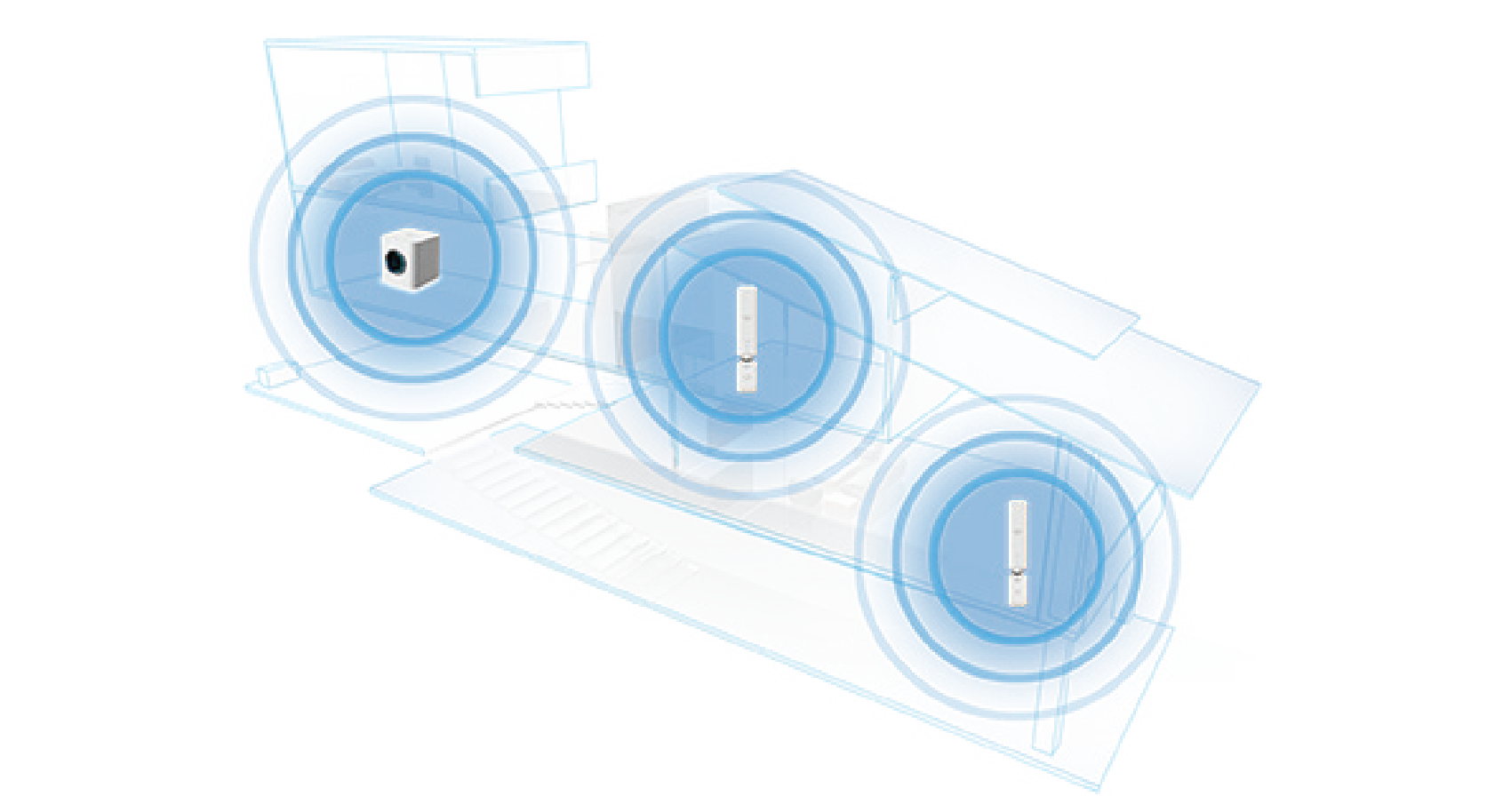 Once placed, if the signal is not ideal, move the mesh points around a bit, trying to keep the face of the mesh point toward the router for best reception. Observe the mesh points' LEDs to verify where they are receiving the best signal.
Tip The LEDs on the AmpliFi mesh points indicate signal strength. All five of the LEDs on a mesh point will light up when it is receiving 100% signal. See other LED statuses in this article.