AmpliFi's app directly links AmpliFi to your smartphone while connected locally or remotely (when remote access is enabled). Once connected, if the error "Unable to locate device" is shown in the AmpliFi app, follow these instructions:
1. Tap the top left menu icon and then select 'start wizard' or 'switch AmpliFi' found at the bottom of the screen.
iOS users

 

Android Users
2. Choose an online AmpliFi device from the devices list presented, following the prompts and entering the credentials.
Note The credentials are the same as the wireless unless otherwise specified during setup.
Example of available devices: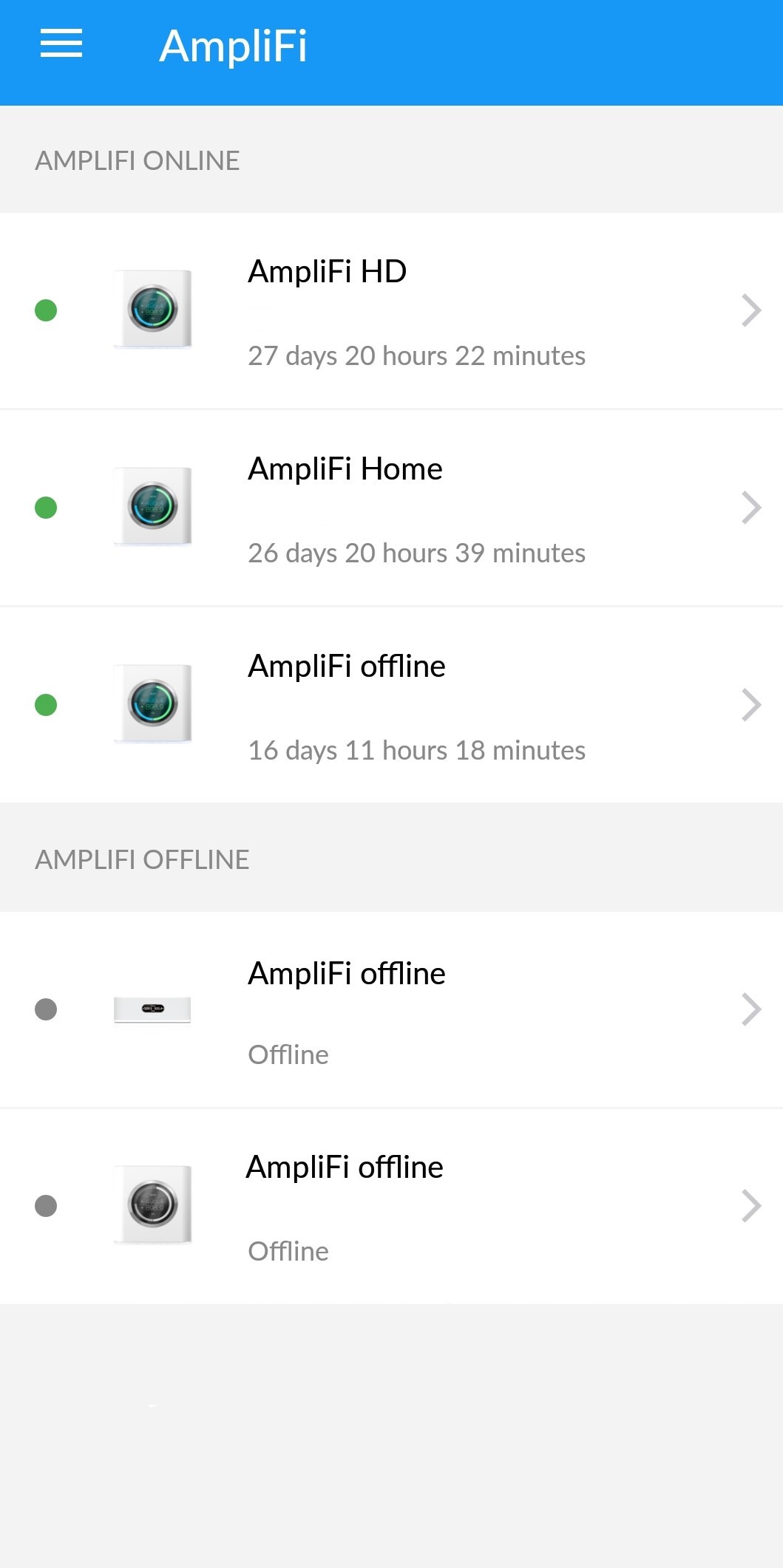 3. If the AmpliFi device shows as offline or is not displayed please perform the following steps.
Ensure the mobile (with the AmpliFi app) is connected to the AmpliFi's network.
Ensure your mobile device is not connected to a VPN (unless you are using remote access, then being connected to a VPN should be ok)
Close and restart the AmpliFi app.
4. If the error persists please try the following:
In your mobile's Wireless Settings, forget the AmpliFi network and then rejoin.
Perform a factory reset of the AmpliFi device. For help resetting the device please click

here

.