This article provides instructions on how to set up the AmpliFi Router and Teleport Kit (AFi-RT). Please read the listed prerequisites before you begin setup. 
If you already have an existing AmpliFi network, then you will likely want to unpair the new router and teleport from the kit so you can pair them with your existing network. 
The Teleport and AmpliFi network need to have different Public IPs, so the Teleport will need to be connected to an internet source that is not being used by the AmpliFi network. If you are going to initially configure the Teleport device at home, the easiest way to accomplish this is using a Mobile Hotspot for the Teleport's connection. We do recommend to try and perform initial configuration at another location: a friend's or familiy's home.
In order to accept pairing requests, Remote Access must be enabled on the router that the Teleport is paired with.
1. Launch the AmpliFi app. Select the first option: "Setup AmpliFi Mesh System".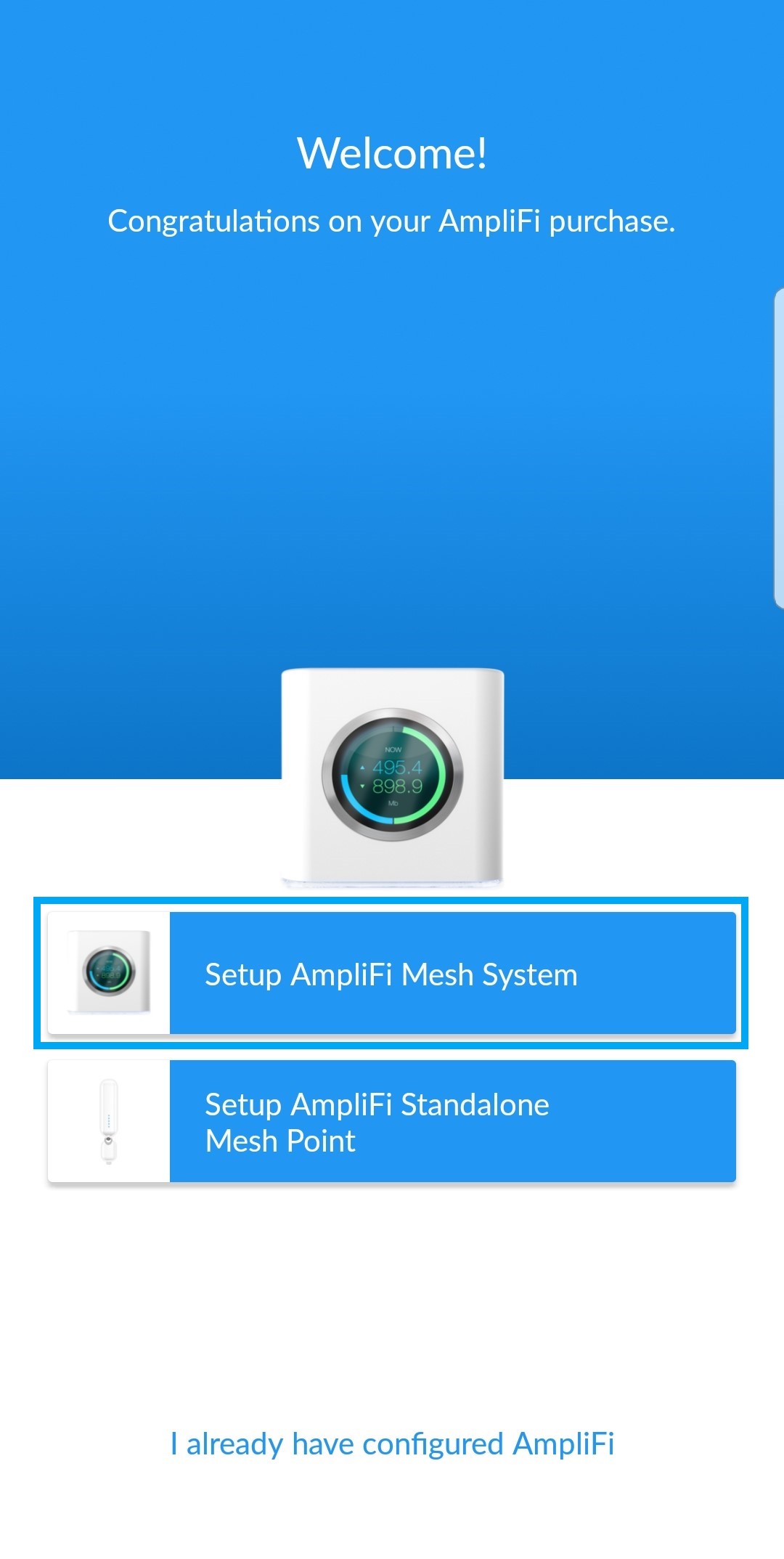 2. Follow the instructions in the app to complete the setup and configuration of the router and AmpliFi Network.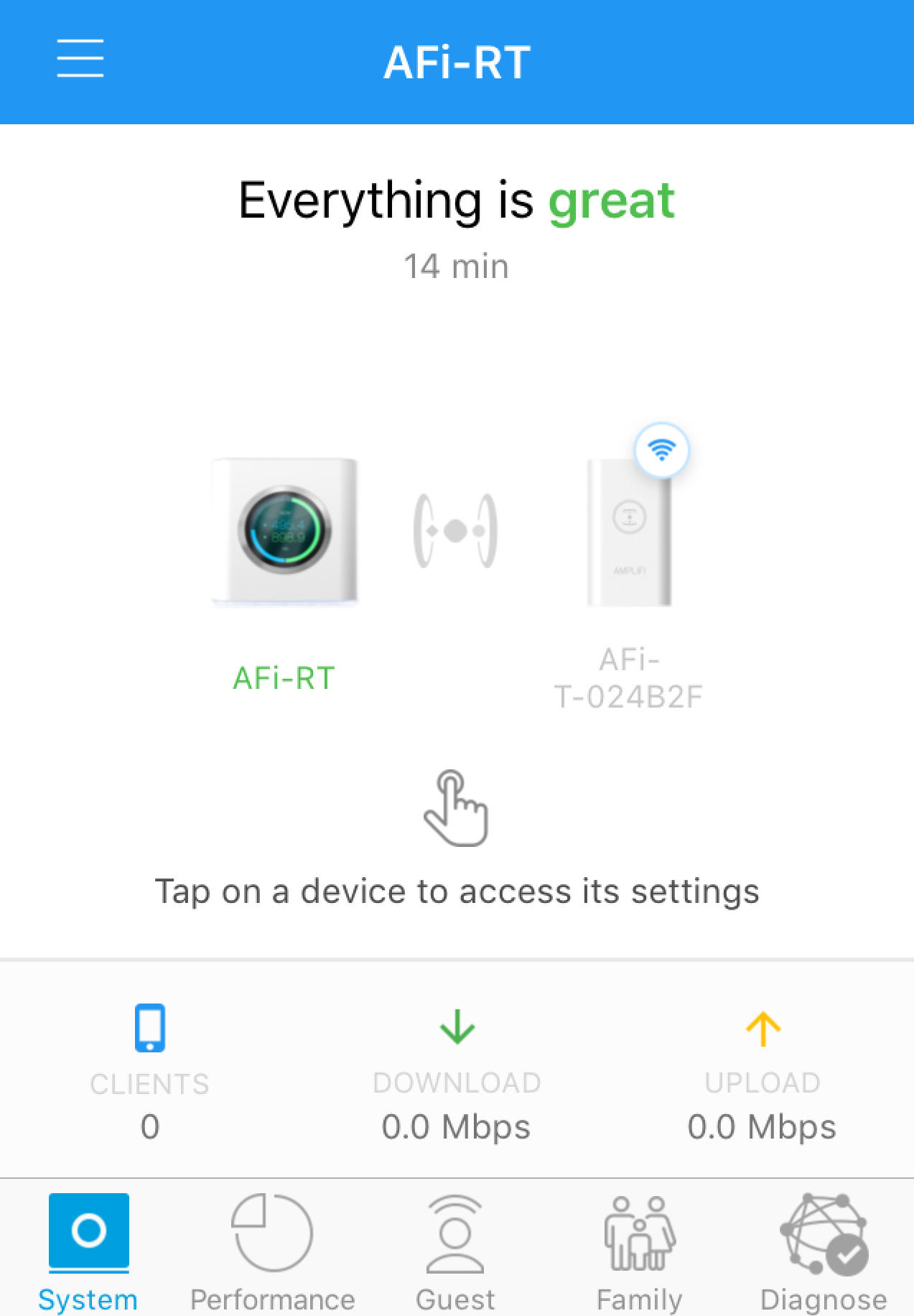 3. Connect to the internet source available, remembering the Teleport and Router must be in different networks (see initial note). Plug in and power on the Teleport device.
4. Once the Teleport has booted up, use a computer to connect to the Wi-Fi SSID that is called "Teleport <unique code>" where the last 6 characters match the last 6 characters of the Teleport's MAC ID.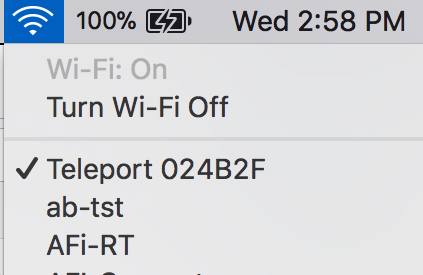 5. Once connected, the Teleport Setup Wizard should appear. If it does not, open a web browser and navigate to http://amplifi.lan/ to continue setup.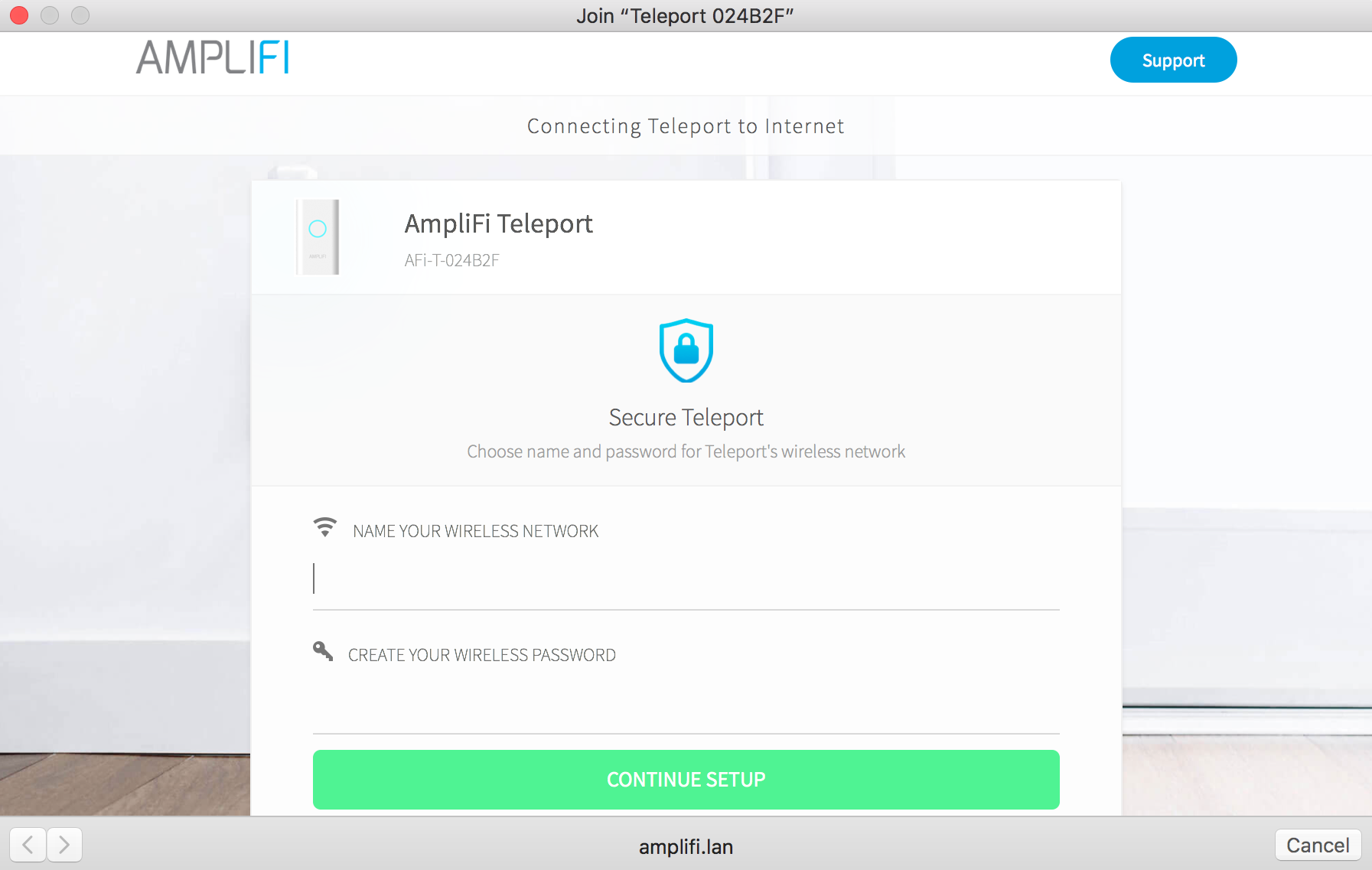 6. The first step will be to name the Wireless Network that the Teleport will broadcast and secure it with a password.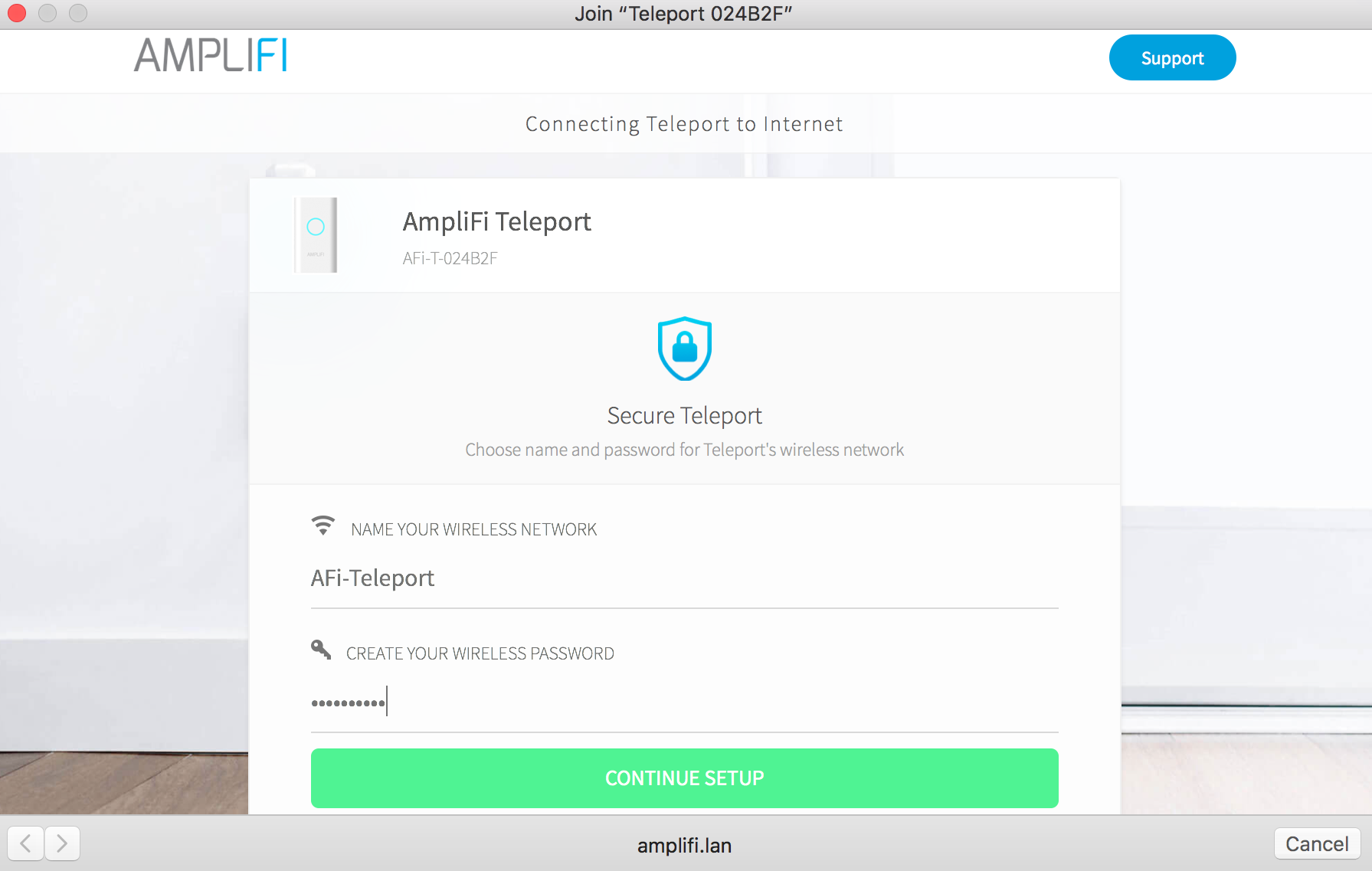 7. Now select the internet source for the Teleport to use. Enter the password for the selected network.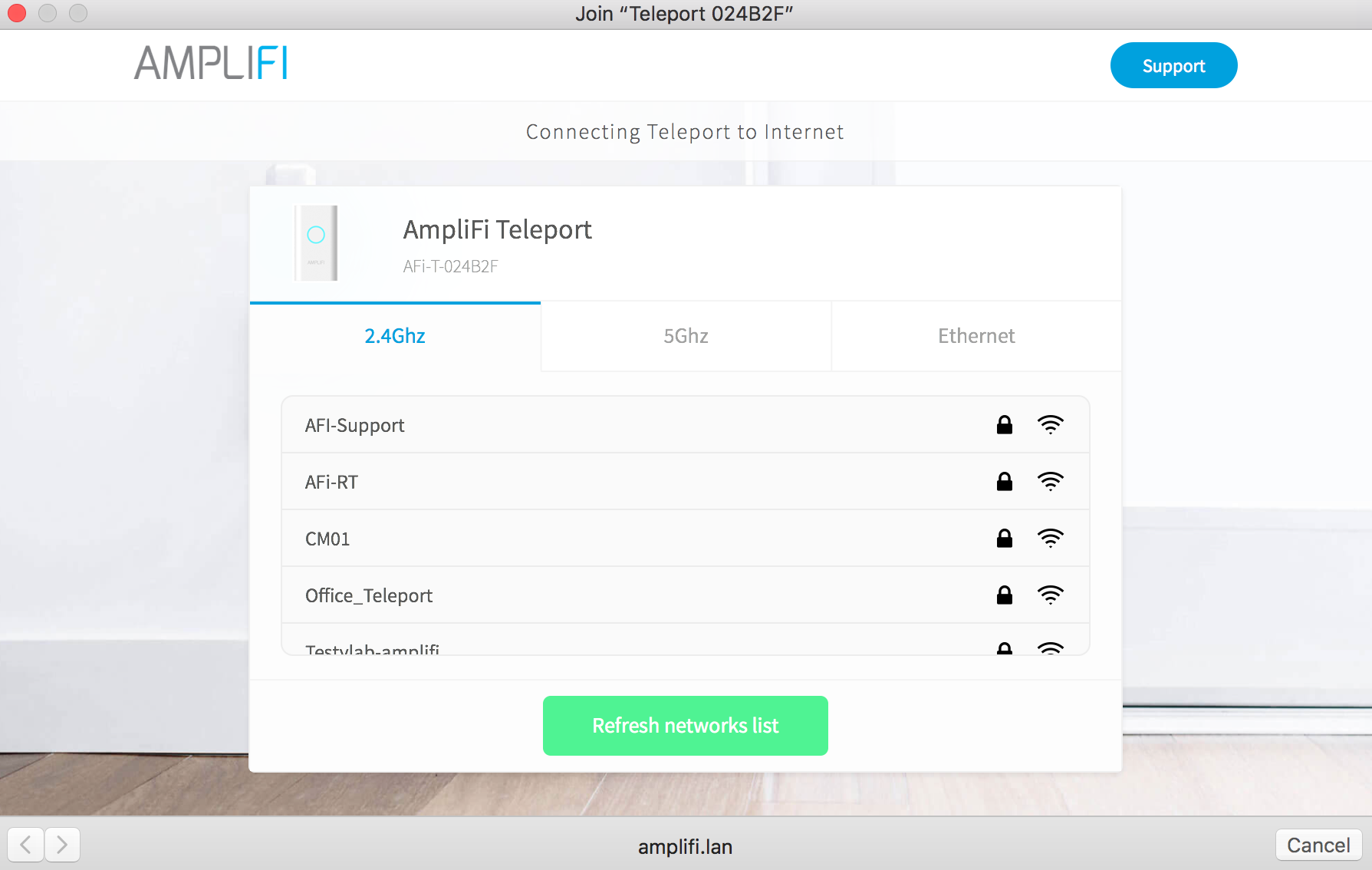 8. Once connected, the Teleport will restart to continue setup.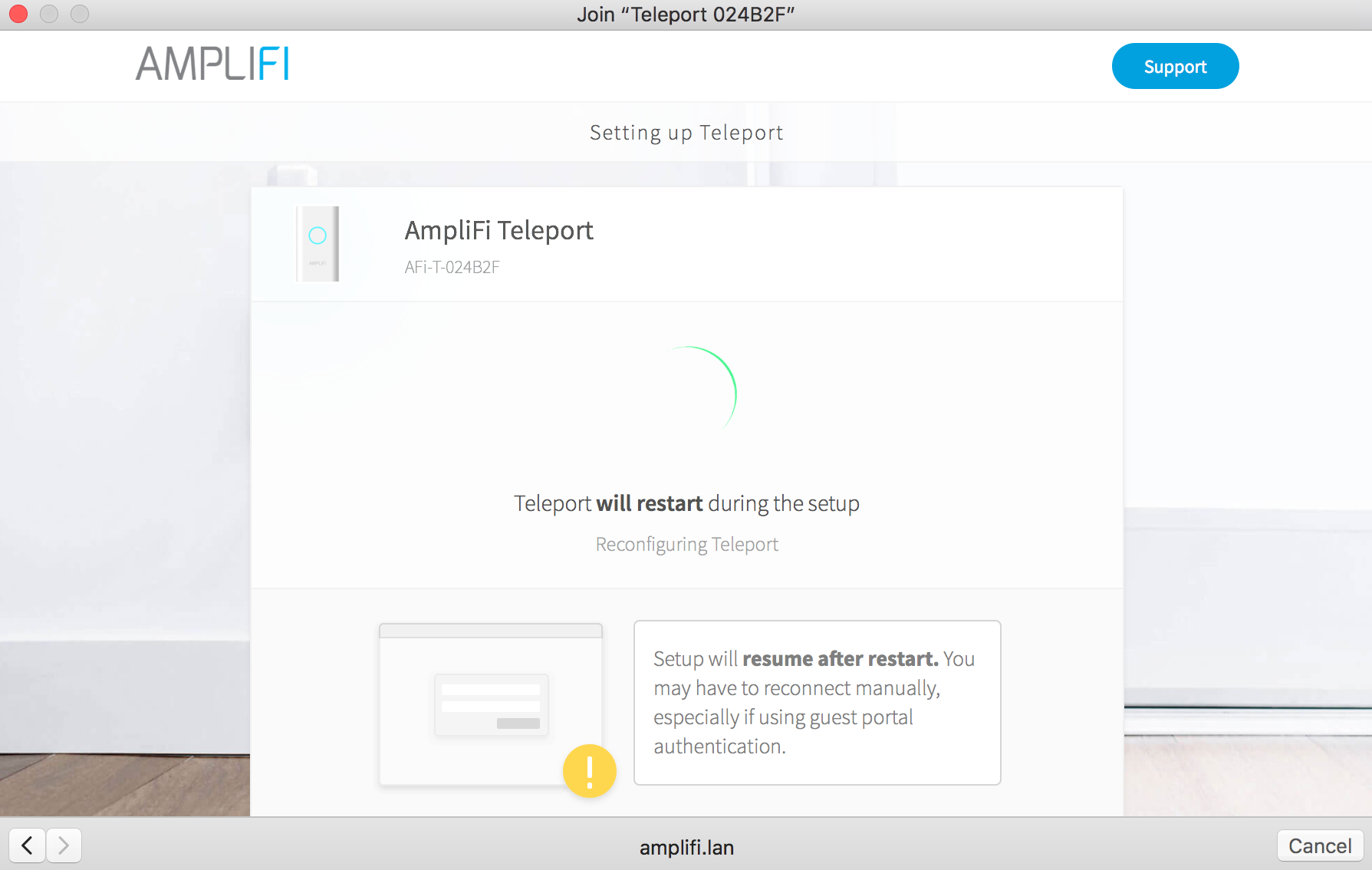 9. Connect to the wireless network you've just named, which Teleport is now broadcasting. The setup window should automatically open.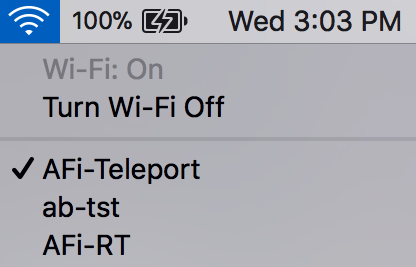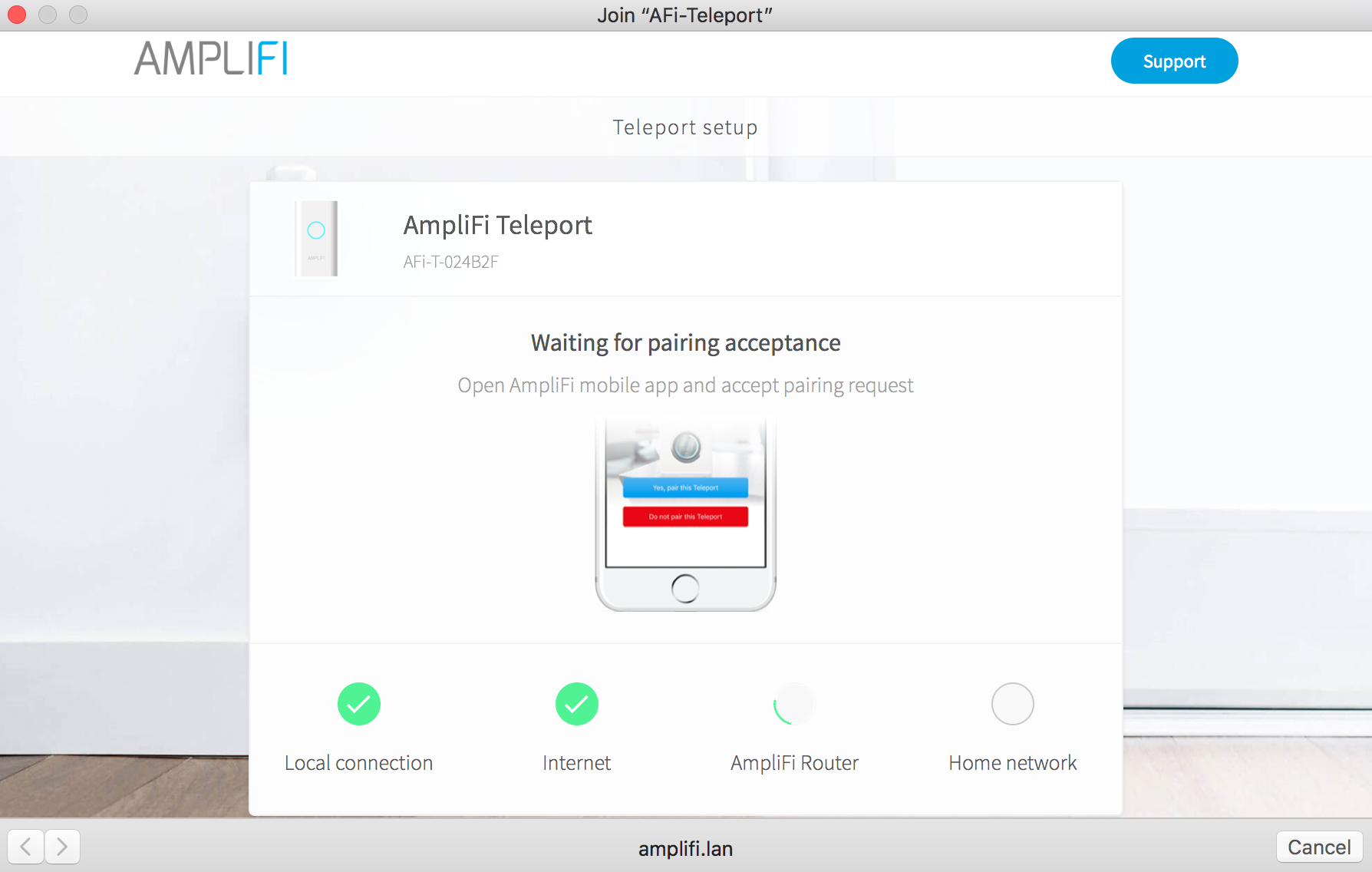 10. Next, go to the AmpliFi mobile app once again. Once connected, you should receive a pairing prompt in the app. Tap on "Yes, pair this Teleport" to continue.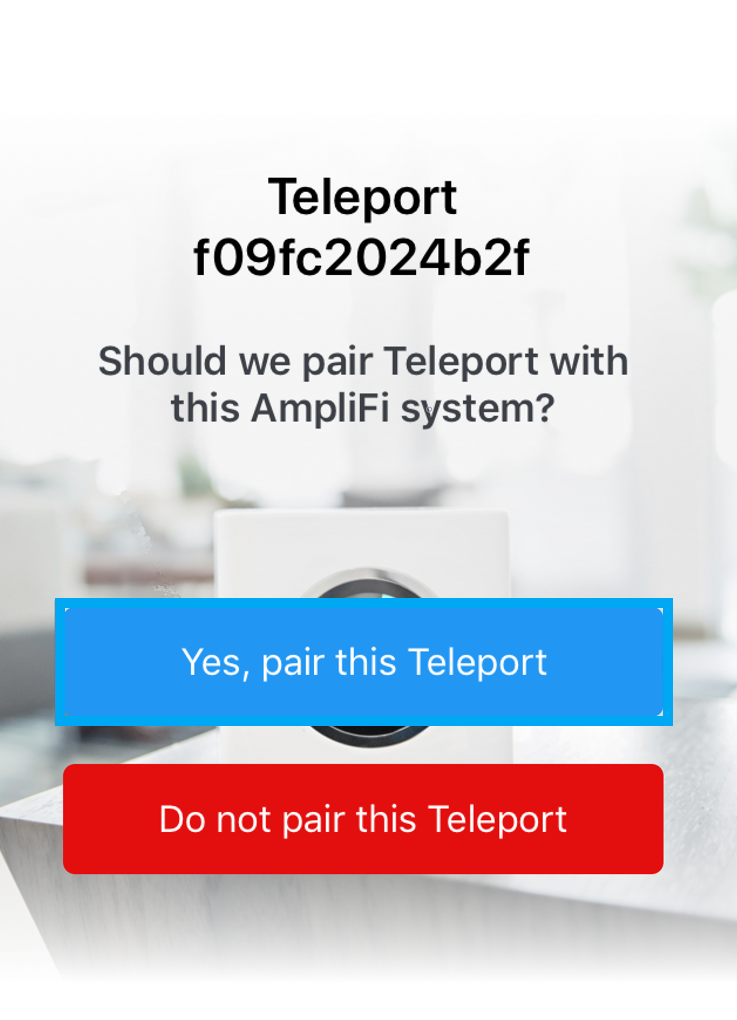 11. It will take some time for the setup to complete. Once finished, you should see the Teleport device online in the app as well.