If the AmpliFi router suddenly stops broadcasting an SSID, follow the steps below to troubleshoot the issue.
Note that if you do not have remote access enabled, you may not be able to access the AmpliFi router with the app. In this case you should perform a factory reset.
Launch the AmpliFi app.
Select the icon of the AmpliFi router and tap Wireless under the Settings subsection.
If the "Hidden SSID" toggle is turned on, tap the toggle to turn it off. When the toggle is on the disabled position it will be gray.
Check your devices and refresh the SSID list. Note that the SSID name will appear as it is under AmpliFi's Settings > Wireless.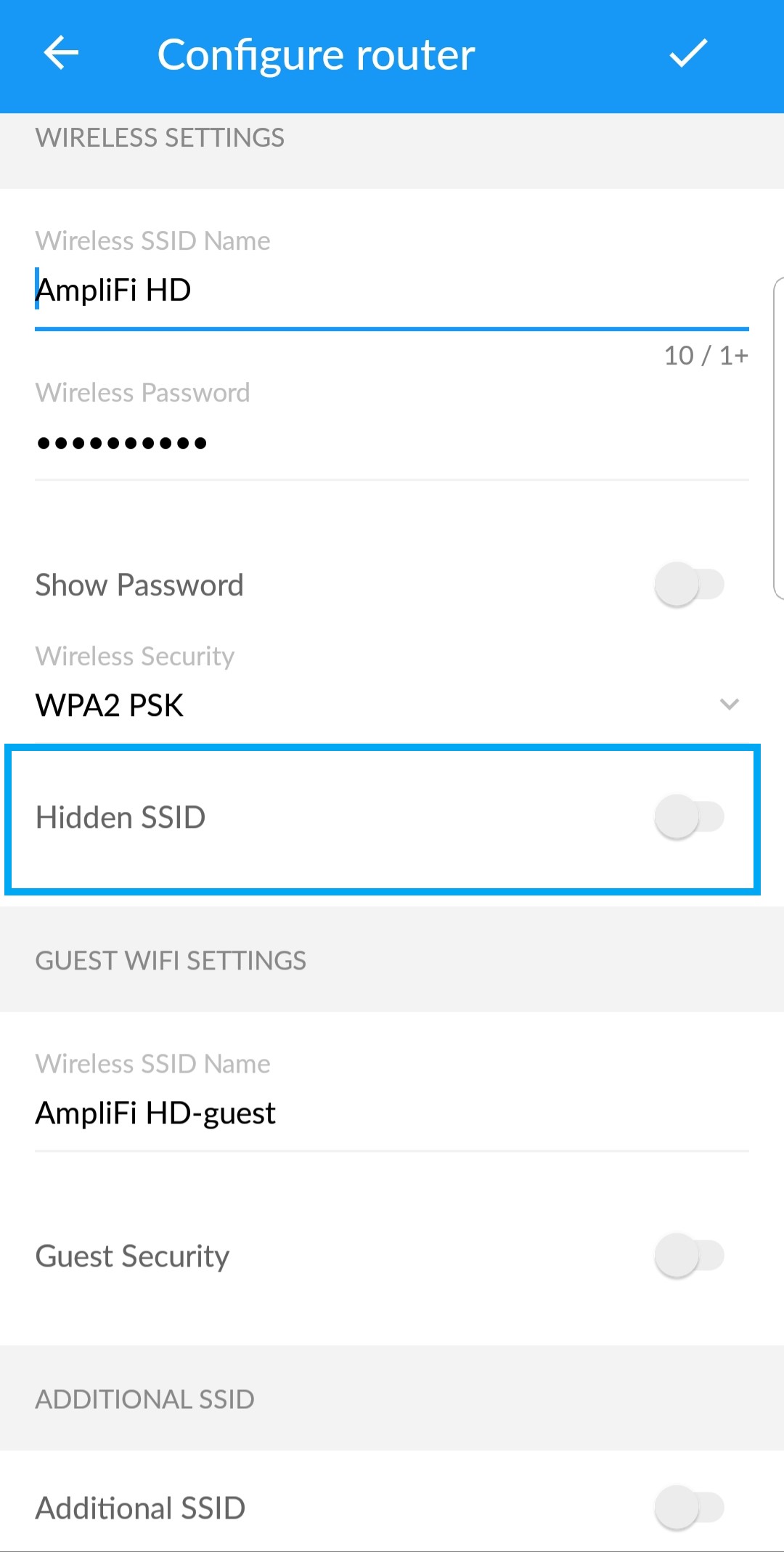 Enable the Additional SSID Feature
Launch the AmpliFi app.
Select the AmpliFi router icon.
Go to the Wireless section, listed under the Settings header.
Enable "Additional SSID" by tapping the toggle to the On position (will be blue when enabled).
Name your SSID and choose the band desired. Note that the password will be the same as the administrator password.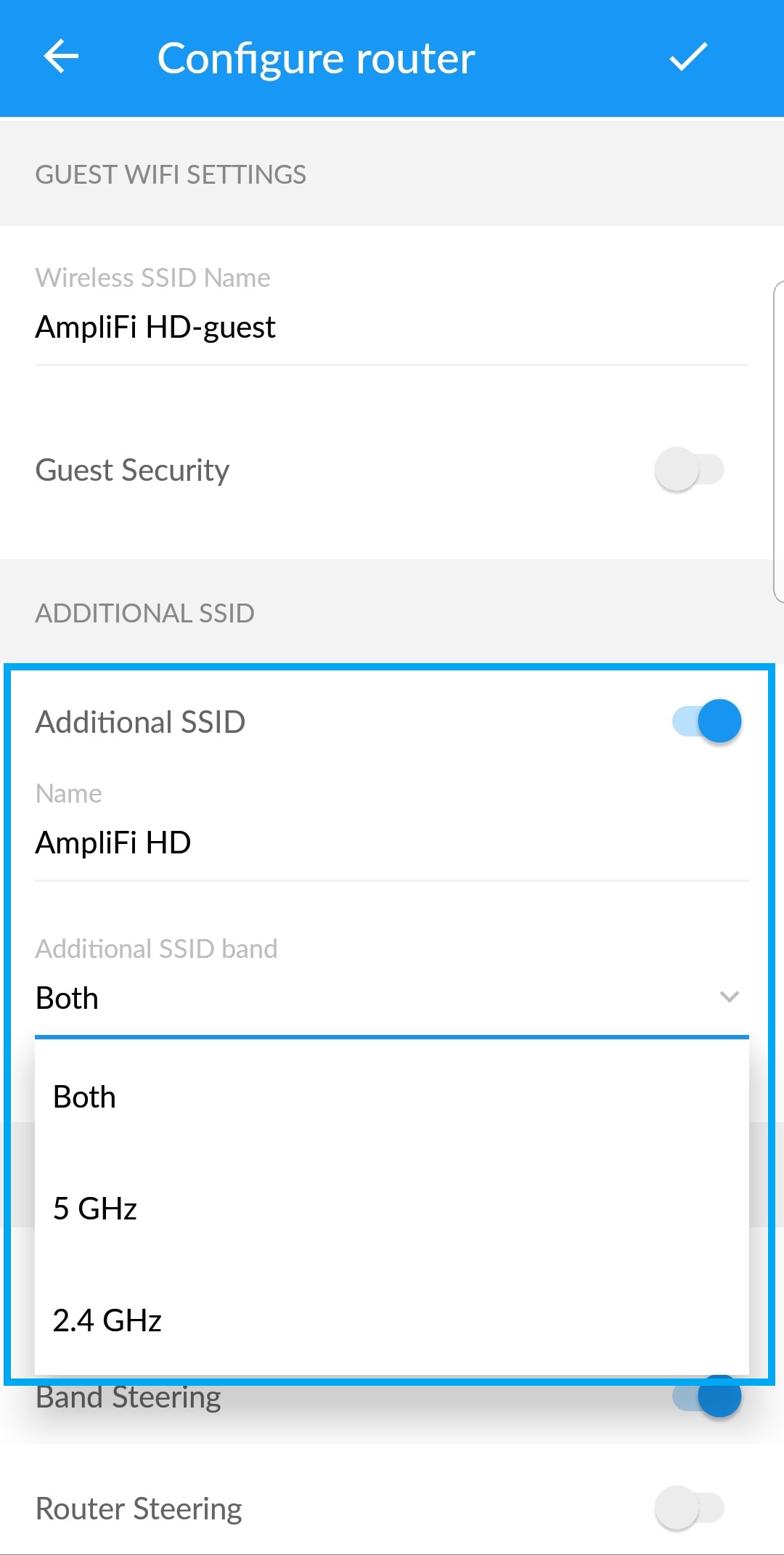 Factory Reset
If you are unable to discover the AmpliFi's SSID after these steps, please perform a factory reset.