AmpliFi offers several model options to meet each home's different networking needs. The AmpliFi kits offer a more robust solution, but many times the powerful standalone router (AFI-R) will be enough to provide internet to all corners of the home. Additionally, you can build your own system with our standalone products, customizing AmpliFi to fit your specific needs. See the Compatibility Guide below to learn which devices you can use to expand your network.
This article includes a brief description of the AmpliFi models, but please see the full specifications tables in the product Datasheets before deciding to purchase a device.
Coverage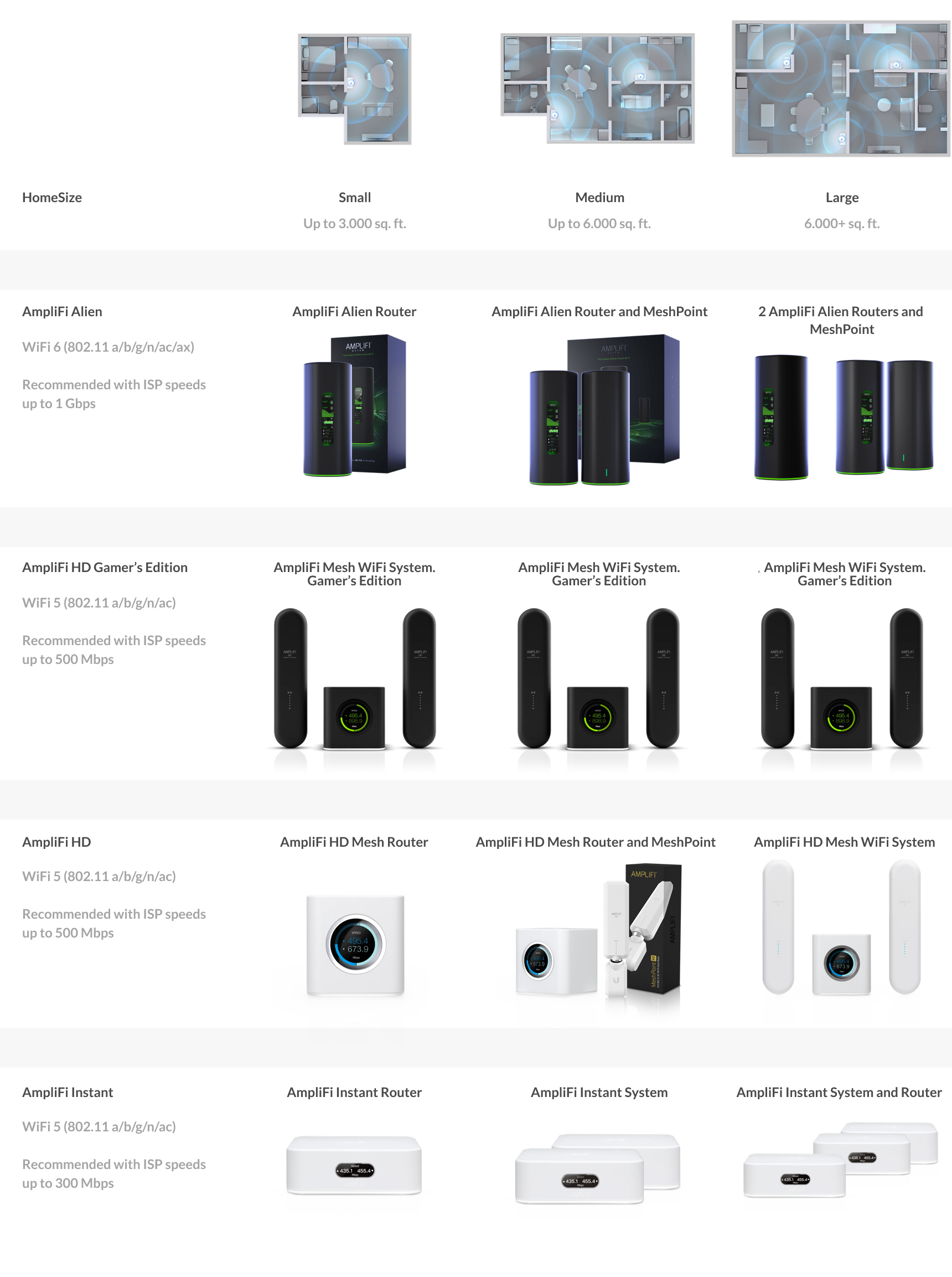 AmpliFi Kits
Important Devices sold in kits are hard-coded to one another and cannot be paired to other devices. The mesh system can be expanded by adding as many standalone mesh units as needed. To verify if your devices are standalone, see this article; or see the list of standalone units below.
AmpliFi Standalone Devices
Standalone HD Mesh Router (AFI-R) is great for powerful coverage in an average sized space. Additionally, the standalone mesh router can be a powerful tool when added to existing AmpliFi systems.
Standalone MeshPoint HD (AFI-P-HD) is a fantastic solution for not only adding distance and coverage to existing AmpliFi units, but also works with third party routing solutions. Please note that the MeshPoint will not provide internet on its own, it must be paired to a router.
AmpliFi Instant (AFI-INS-R) is a simple and quick setup solution designed for ease of use, while still packing that AmpliFi punch for long range needs.
AmpliFi Alien (AFI-ALN-R) With the latest 802.11ax WiFi 6 technology, AmpliFi Alien delivers 4x the overall network capacity and 2x the coverage while reaching true Gigabit speeds. It features a tri-band radio with 2.4GHz and 5GHz 802.11ax radios optimized for WiFi 6 performance and backwards compatibility with previous WiFi standards. AmpliFi Alien is not compatible with other AmpliFi models. To expand an Alien network, add another standalone Alien router.

Compatibility Guide
This compatibility guide illustrates which models are compatible for meshing and pairing; check marks indicate compatibility. For example, if you have an AFi-HD and are thinking about expanding your system, a quick glance at the table will show you that you can expand your network with an AFi-R and a AFi-INS-R, but not with another AFi-HD.
The kits cannot be used to expand single router systems, but standalone routers can be used to expand kits if compatible in the table below.
Please note that the Teleport VPN feature is now available without any extra hardware: with the Teleport App or Router to Router Teleport modes, and is compatible with all our routers: HD, Instant, Gamer and Alien. Teleport hardware device is not compatible with Alien.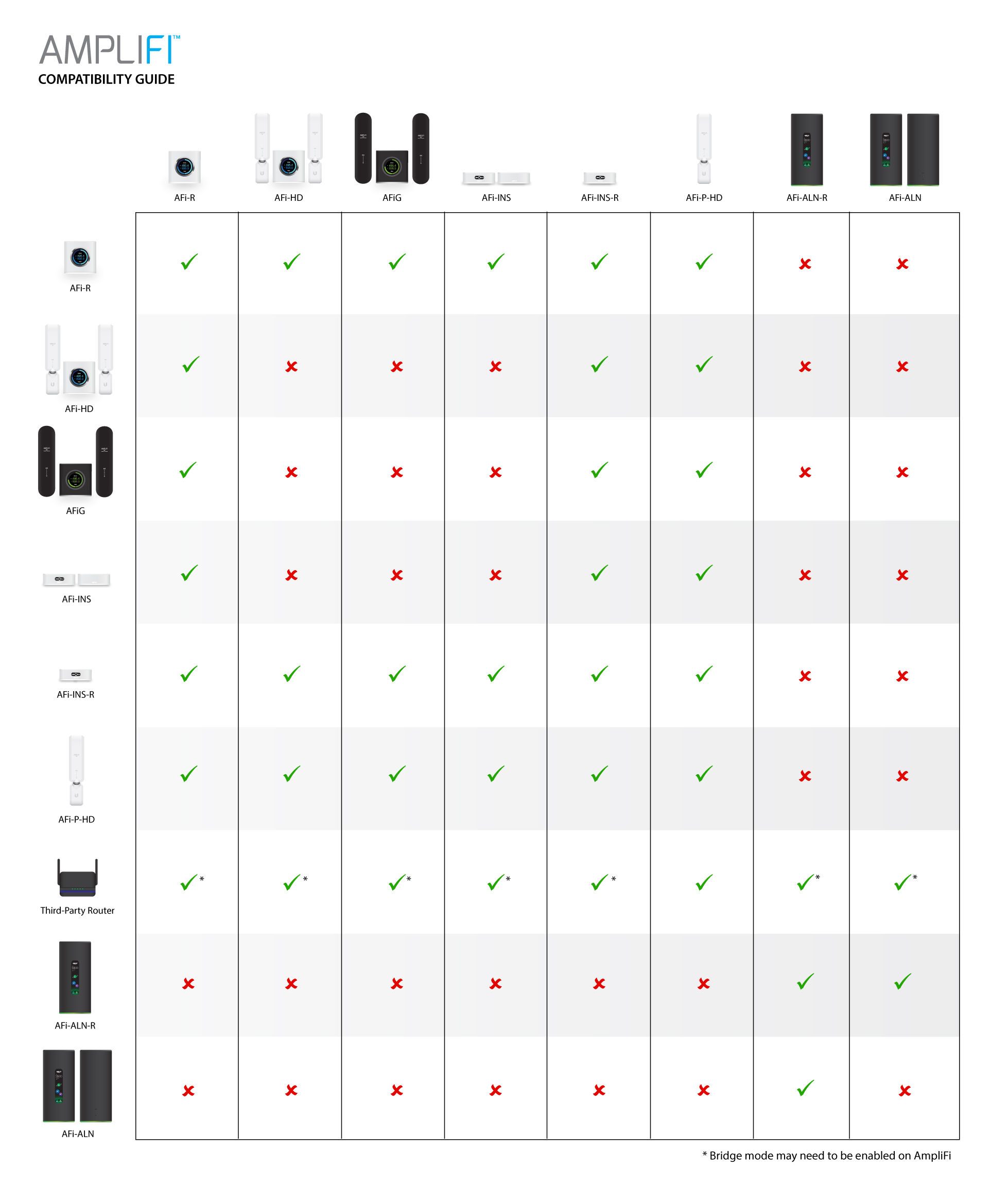 The following methods of network expansion are possible: