With AmpliFi router firmware v3.1.2 & mobile app v1.11.1, AmpliFi mesh network users can now create a secure virtual private network (VPN) and access their home network with another AmpliFi router from anywhere in the world, using the regular (and free!) AmpliFi app.
To learn how to set up AmpliFi Teleport with your home router and the Teleport app (no other hardware needed), see this article: Setting Up with Teleport App. If you were searching for the previous Teleport version (Teleport device hardware) help, please see this article.

Using two AmpliFi routers, one at your home location and one at any remote location with wired internet access, you can create a VPN tunnel between them. You can also share your home connection with friends and family using this feature. There is no limit of routers you can connect with Teleport to your home router, you would repeat these steps with each new router you wish to connect via the Teleport feature.
Warning The remote AmpliFi router cannot be placed into bridge mode for this feature to be available.
These steps apply to all our system lines (AmpliFi HD, Instant, Gamer and Alien). Follow these steps to set it up:
1. First, launch the AmpliFi app and using the remote access feature, switch to your home AmpliFi network. Remember that without remote access enabled, Teleport cannot be used.
2. Navigate to Guest tab > Teleport VPN and tap "Generate Code".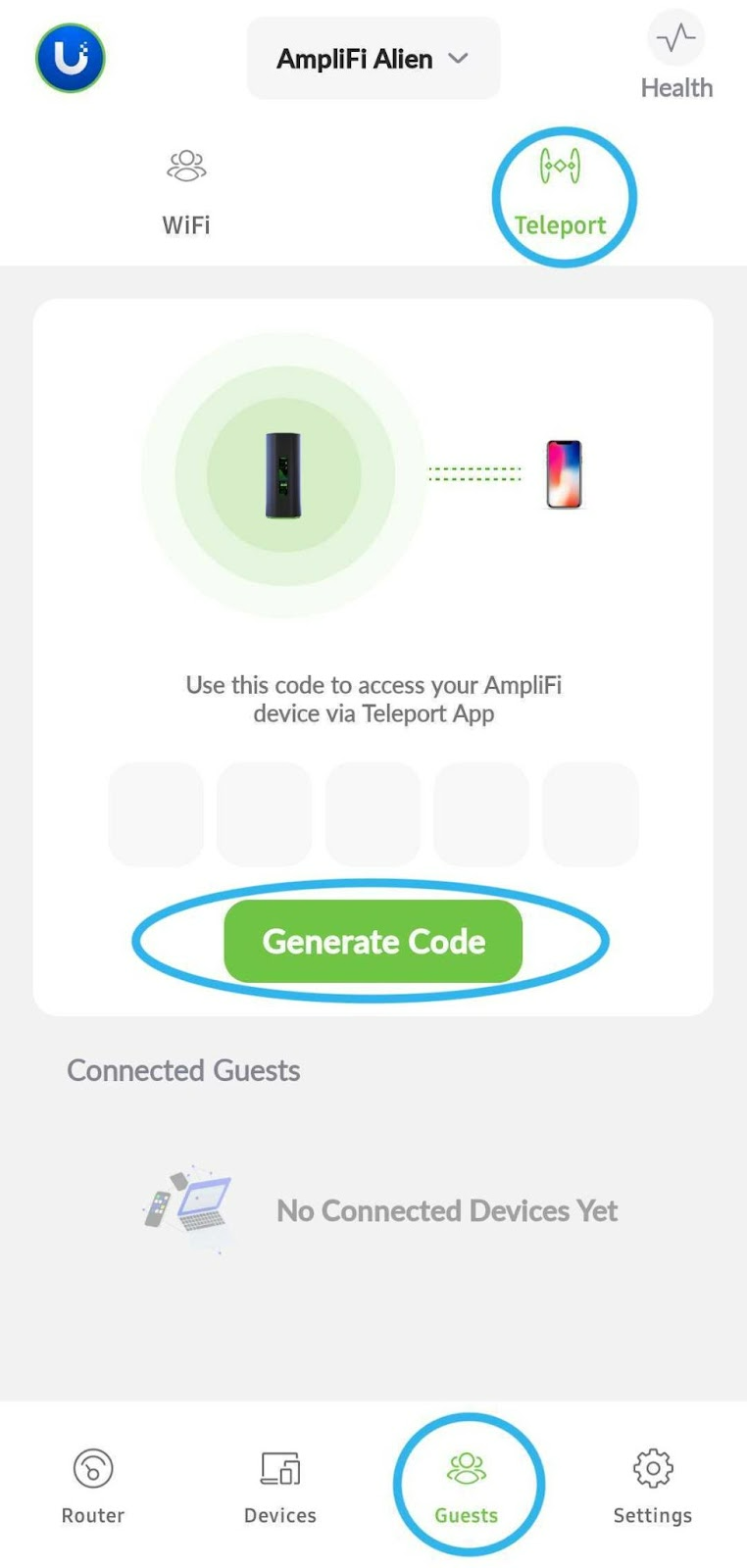 Note This code can be used to create a VPN connection between two AmpliFi routers, as well as devices connecting using the AmpliFi Teleport app. The generated code must be used within the hour and is only valid for a single device. Once the code is used successfully, the connection will not expire until it is closed as explained in the section below.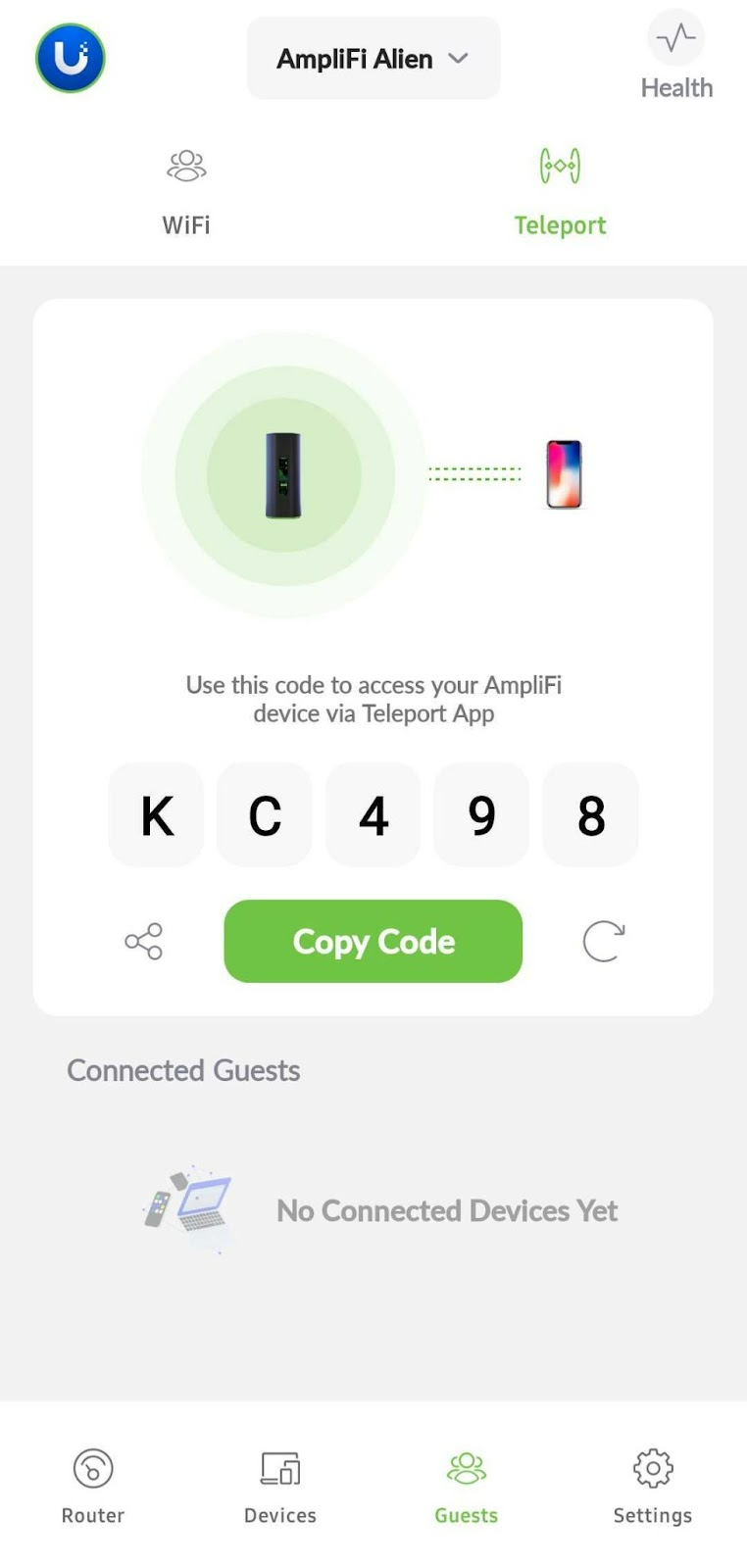 4. Switch to your remote AmpliFi network by selecting "Switch AmpliFi". This is only possible if both networks are added to your remote access account, or if your mobile device is connected directly to the network.
5. On the remote location router, select the Devices tab.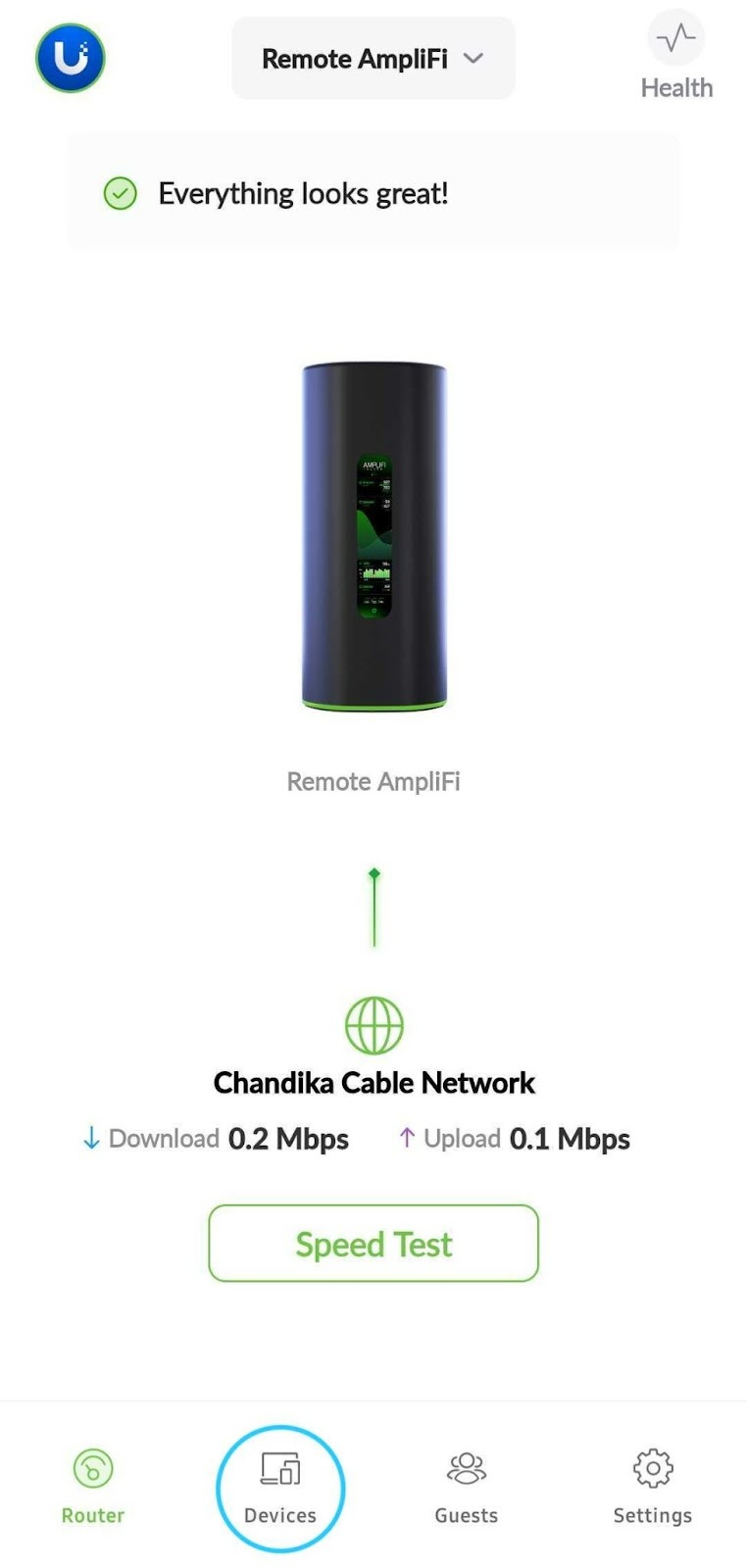 6. Tap on the device you wish to Teleport to your home network. Alternatively, you can swipe left on the device and select Teleport.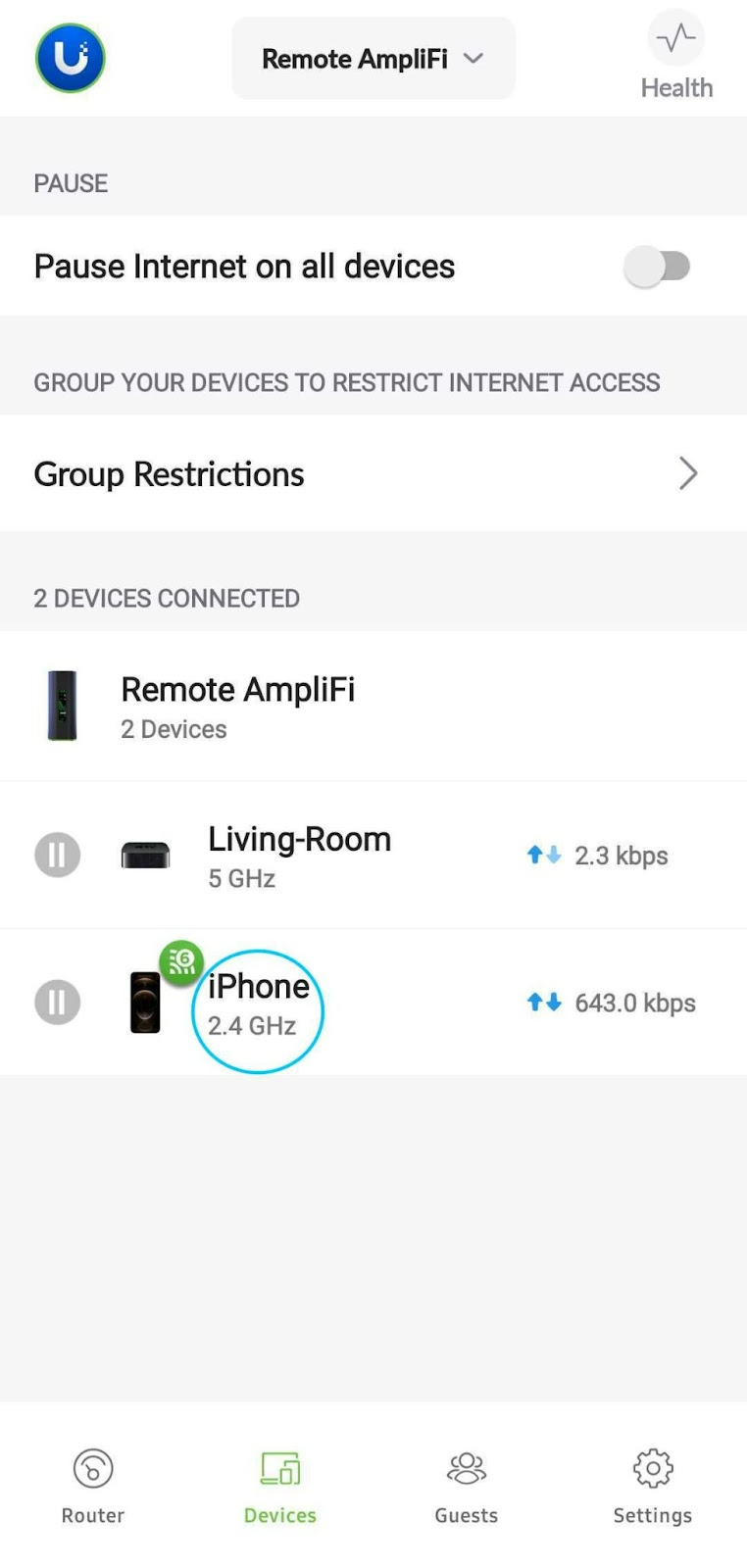 7. Tap "Teleport to remote router", and select your destination.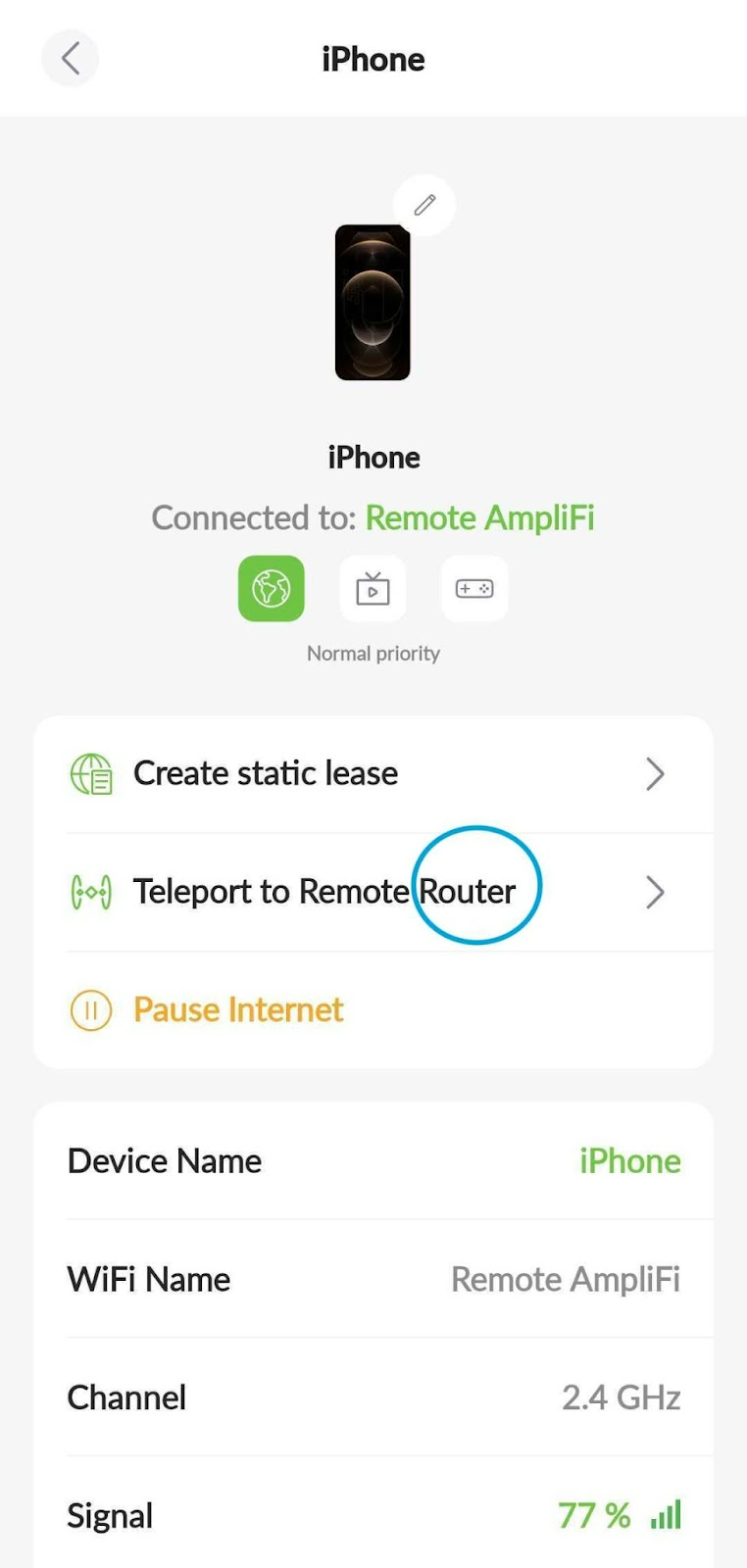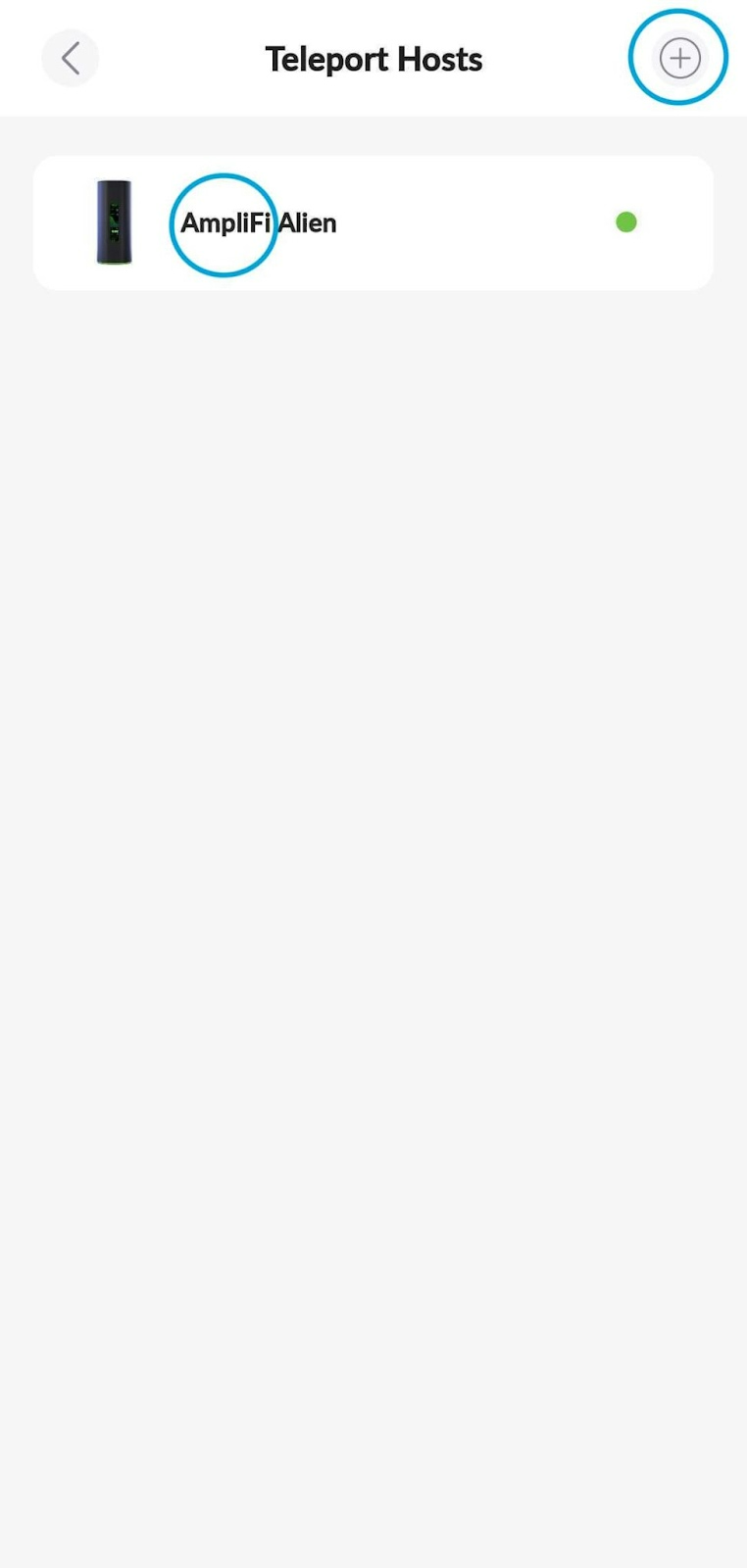 If you are Teleporting a device to a location that is not added to your remote access account, tap the plus symbol and you will be prompted to enter the code that was generated earlier.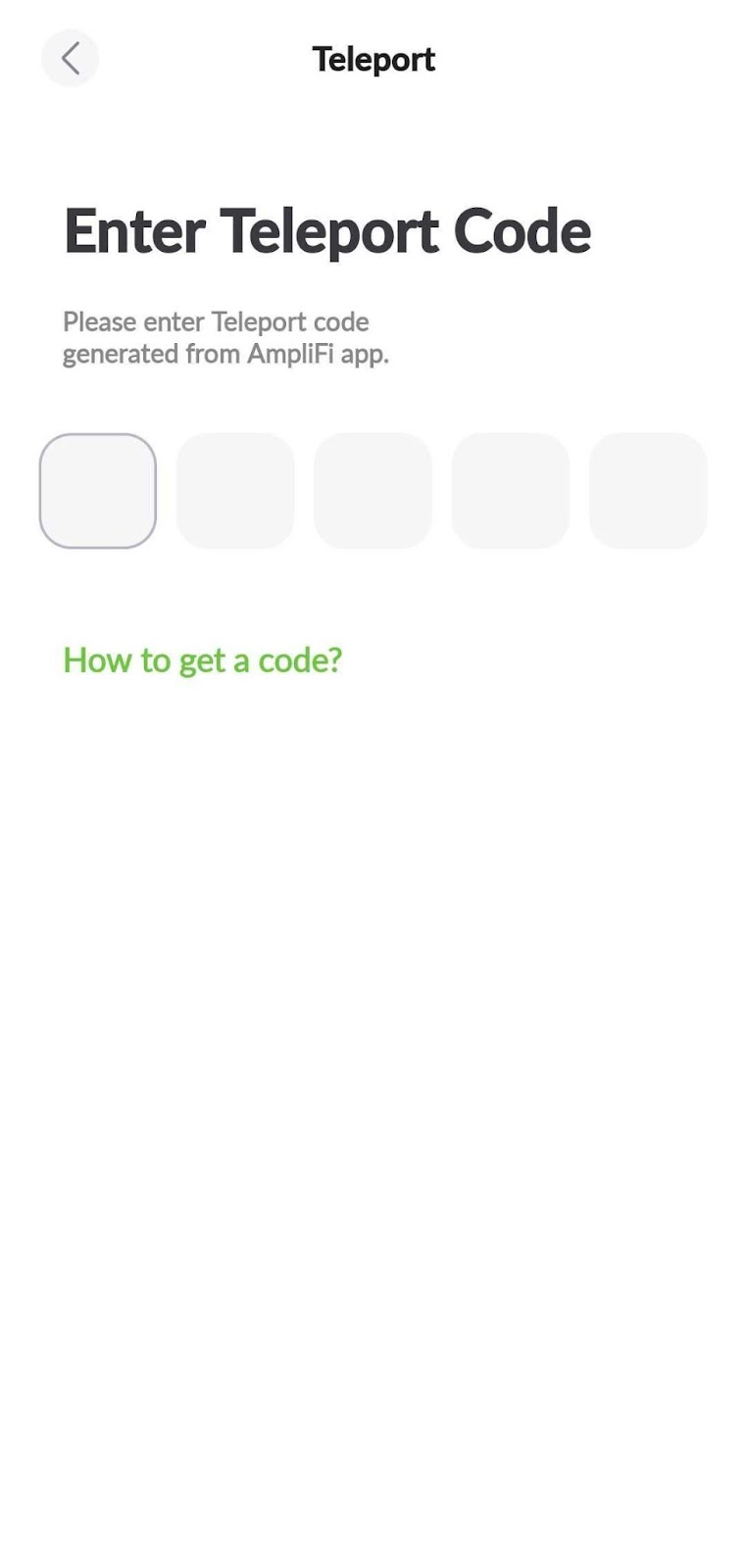 8. The device will now indicate that it is currently being Teleported to a remote location and show a small flag icon underneath.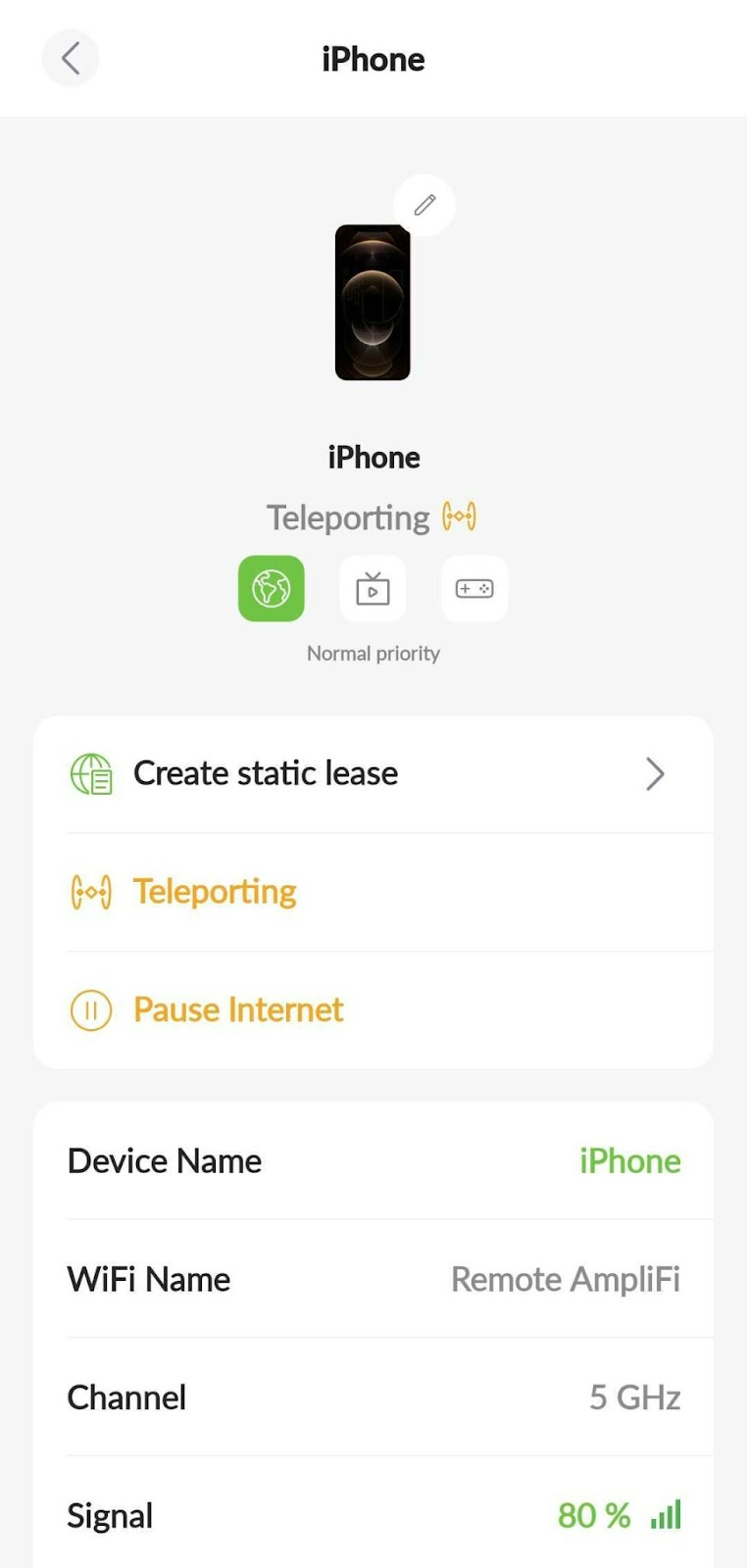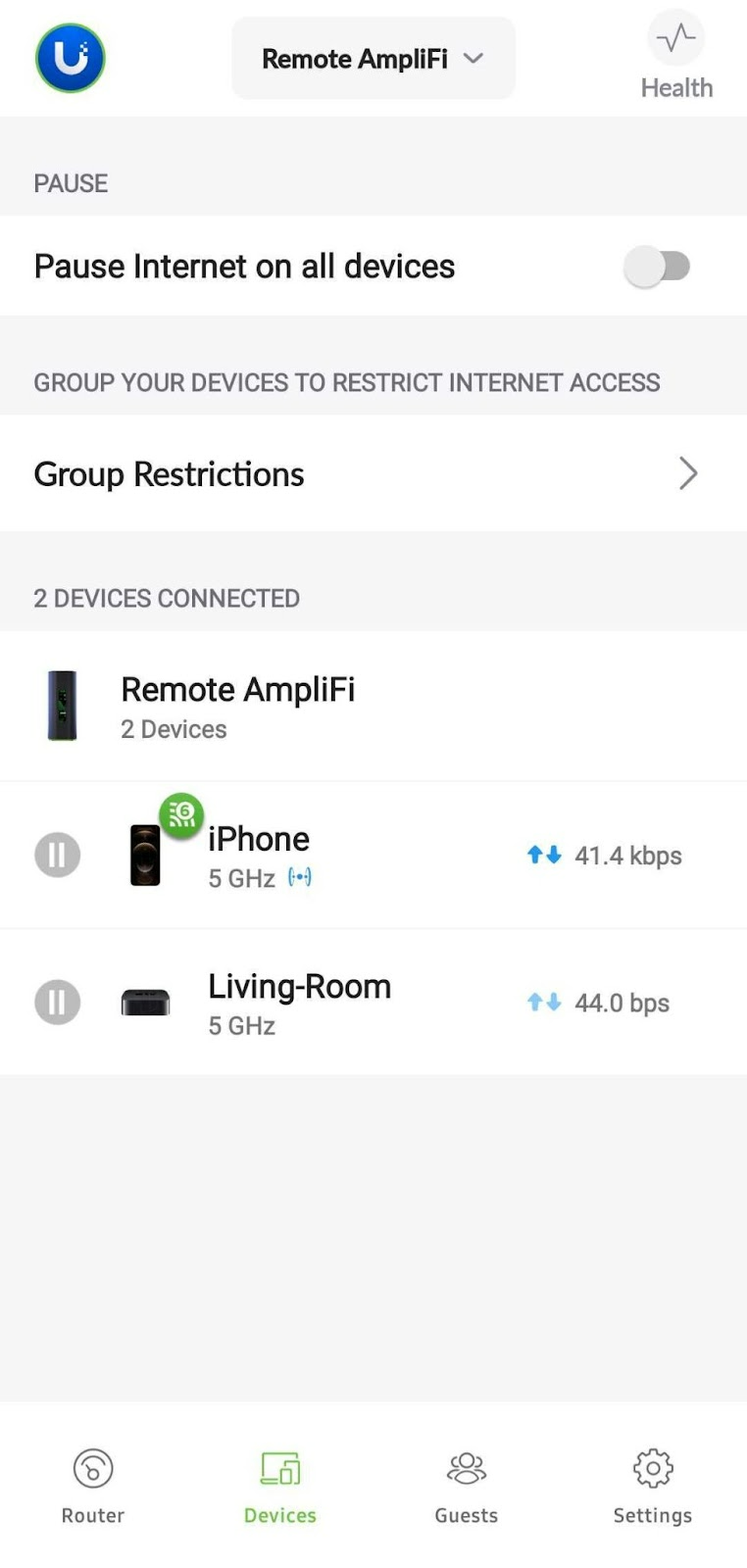 9. Using remote access, connect once again to your home network to view the devices connected remotely. LAN access can be given to devices connected via Teleport if desired.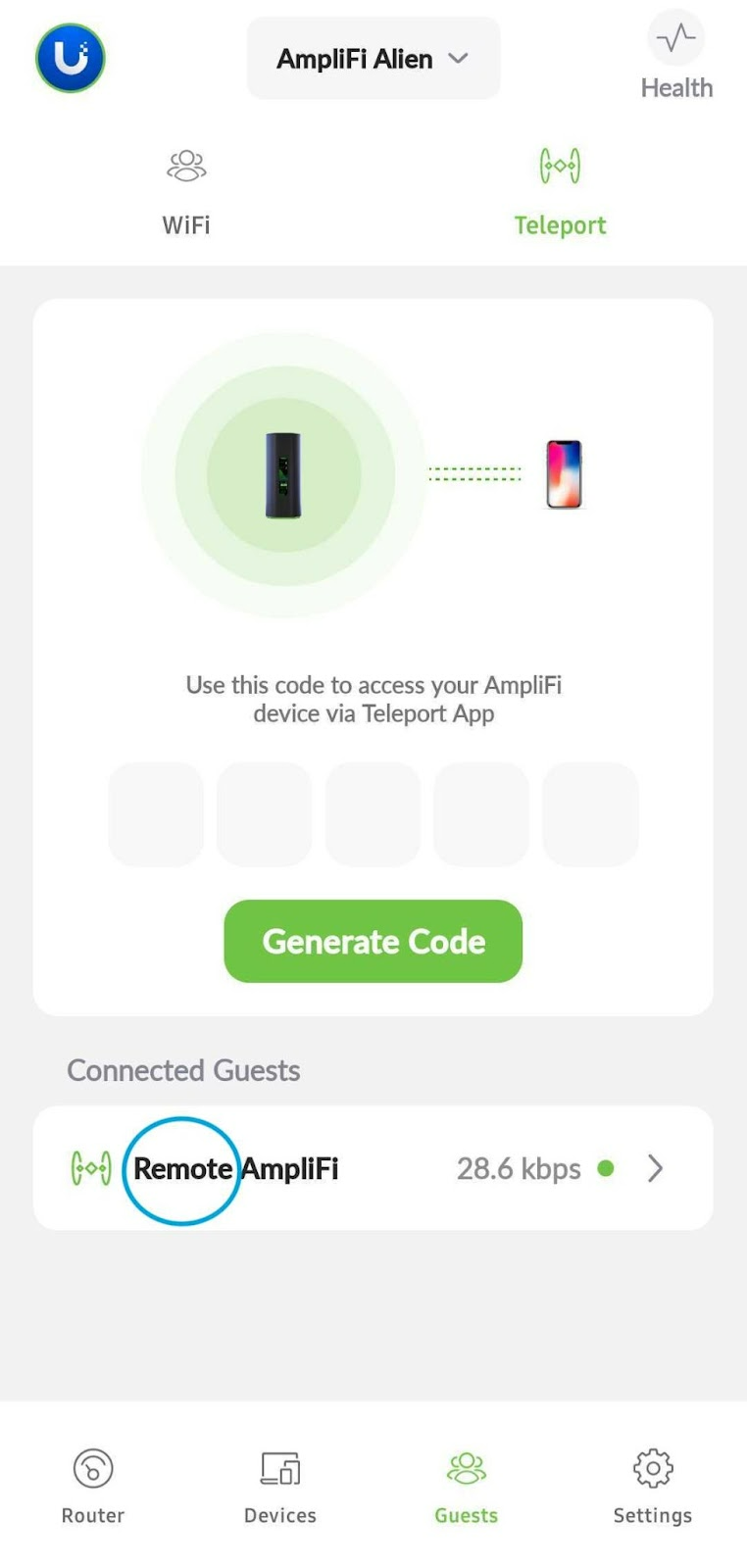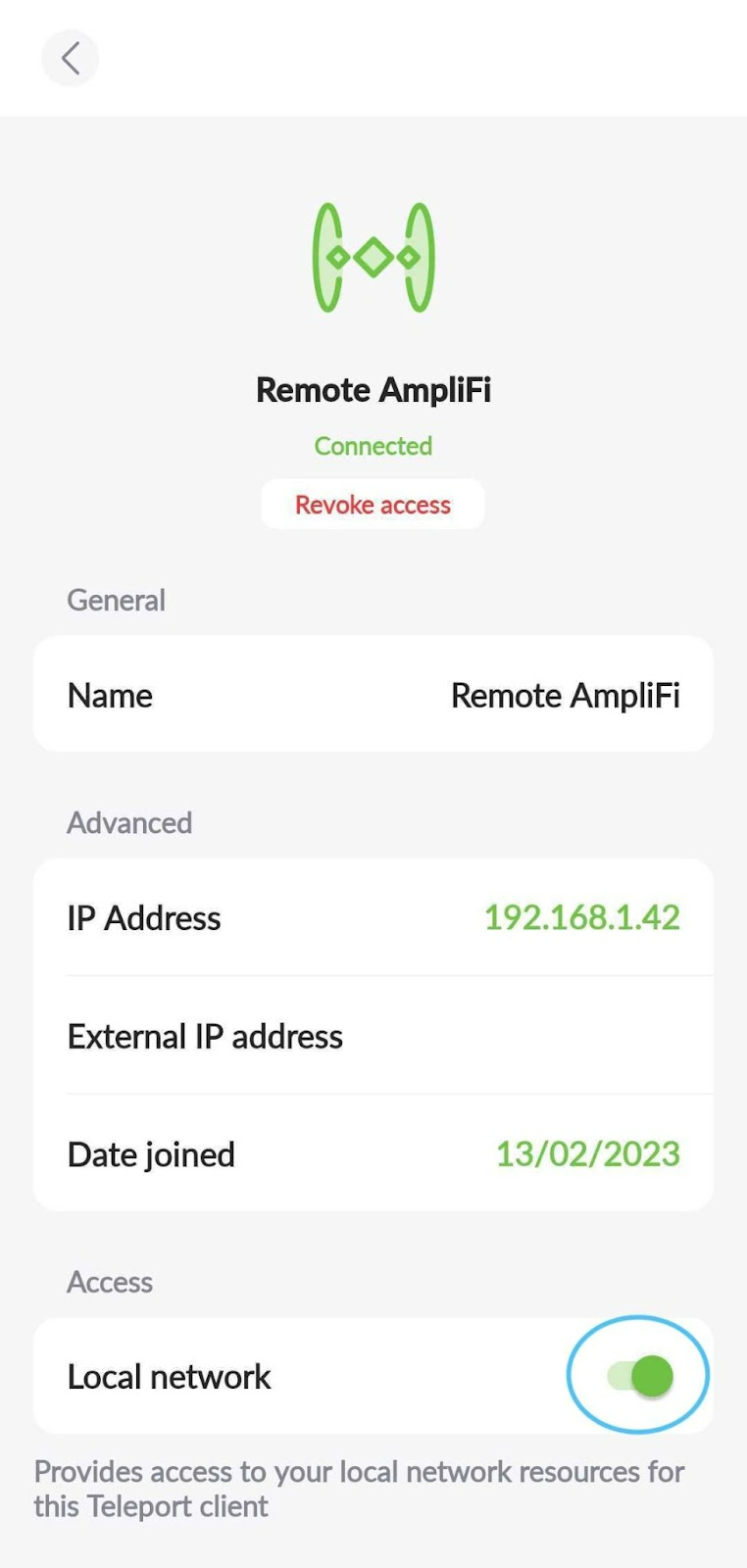 Please note that all devices connected using the Teleport feature will be using the same connection. This means if Local Network access is granted, all devices under that connection will be granted LAN access.
How to End the VPN Connection
Closing the VPN connection can be done from any end of the VPN connection.
To close the connection from the AmpliFi app that has received the code:
1. Go to the Guests > Teleport tab.
2. Tap on the client you wish to disconnect from the Connected Guests section.
3. Under the Teleport Details, tap on the "Revoke access" action. This will permanently terminate the VPN connection. To connect again, this device will need to enter a Teleport code once again.