The admin password is needed to access and manage AmpliFi on the mobile app, as well as the web controller. By default, this password and the Wi-Fi password are the same, but both can be modified. By having two different passwords, your family will have the wireless password without having access to the management app.
To learn how to change the Wi-Fi password, see this article. For editing the guest network please see this article. To change the administration password of the AmpliFi router please perform the following steps:
1. Launch the AmpliFi app.
2. Select the AmpliFi router icon.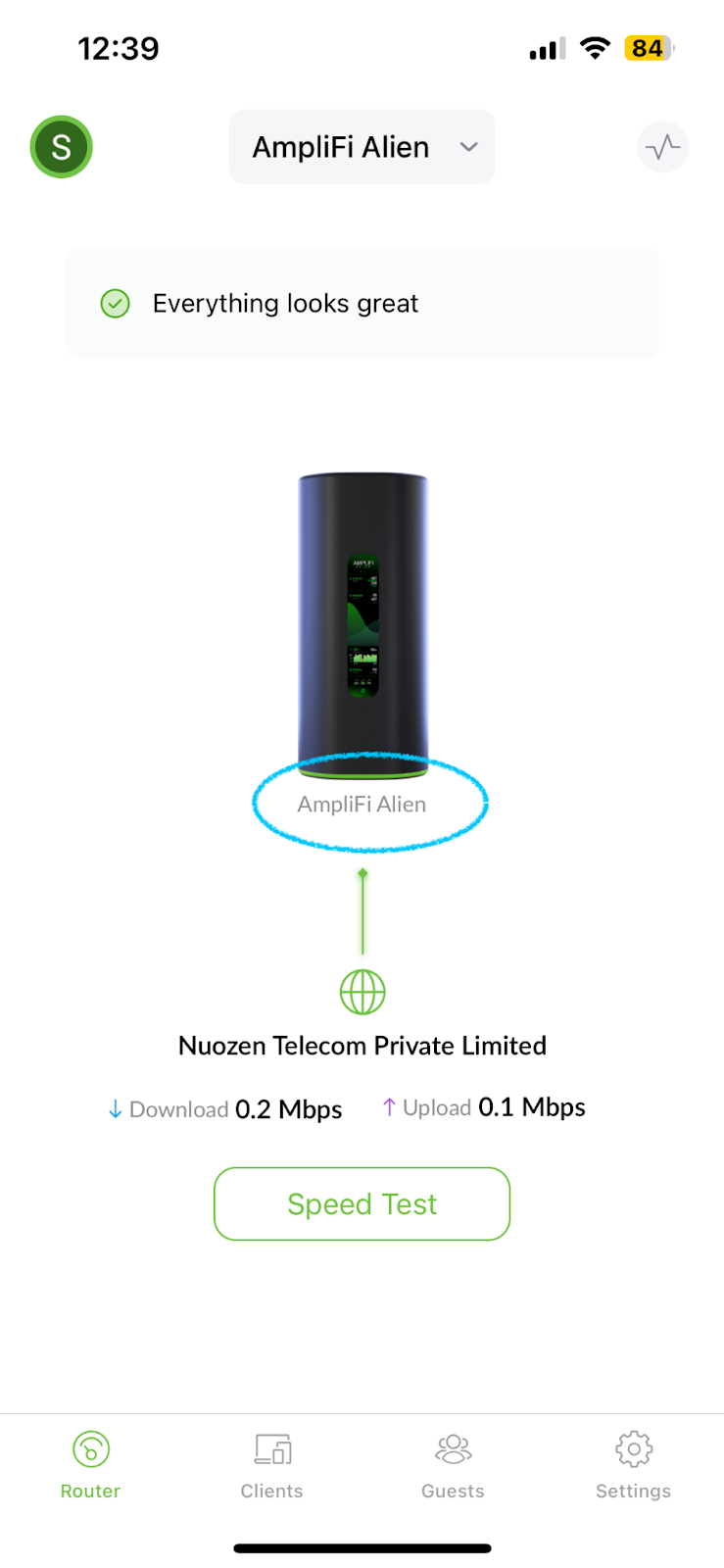 3. Tap General.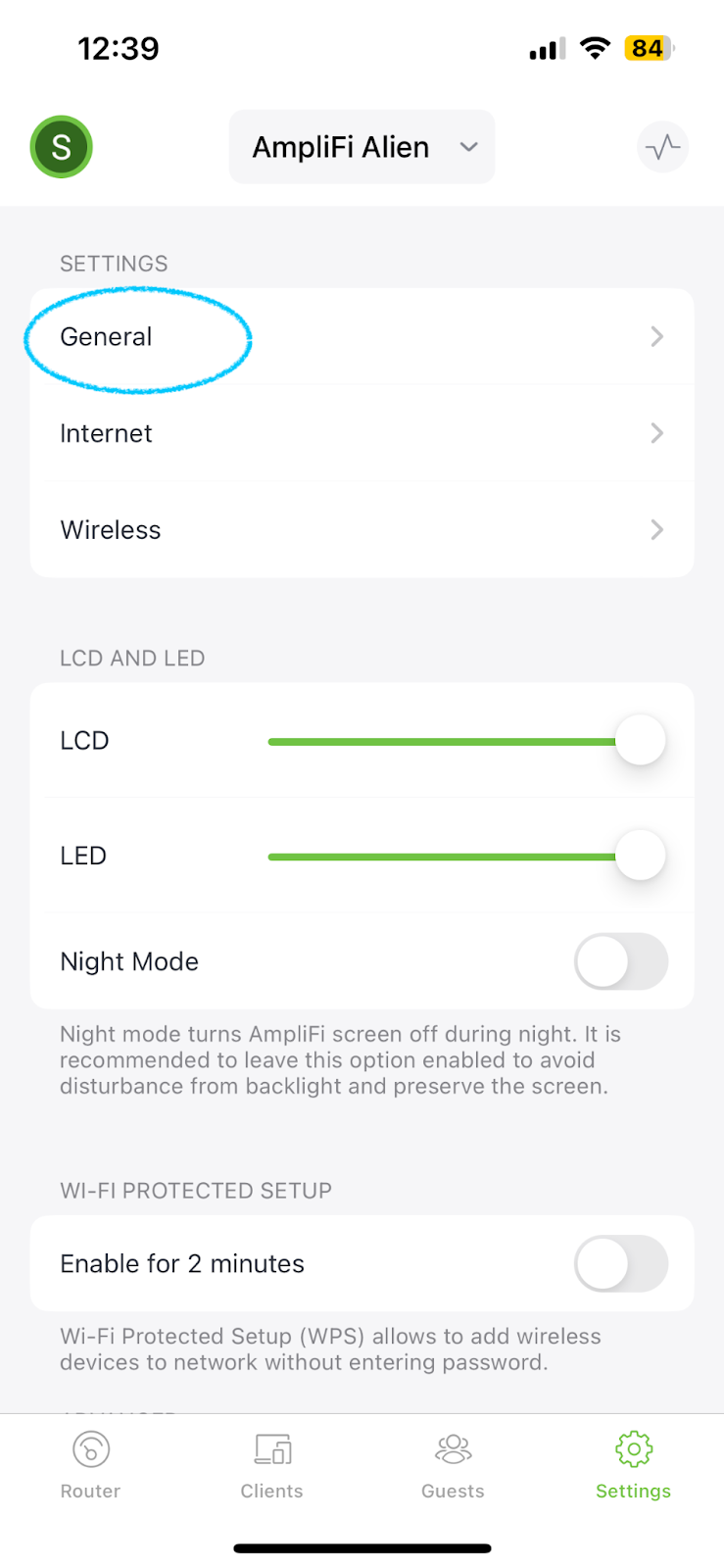 4. Scroll down to the Actions section and tap Change password.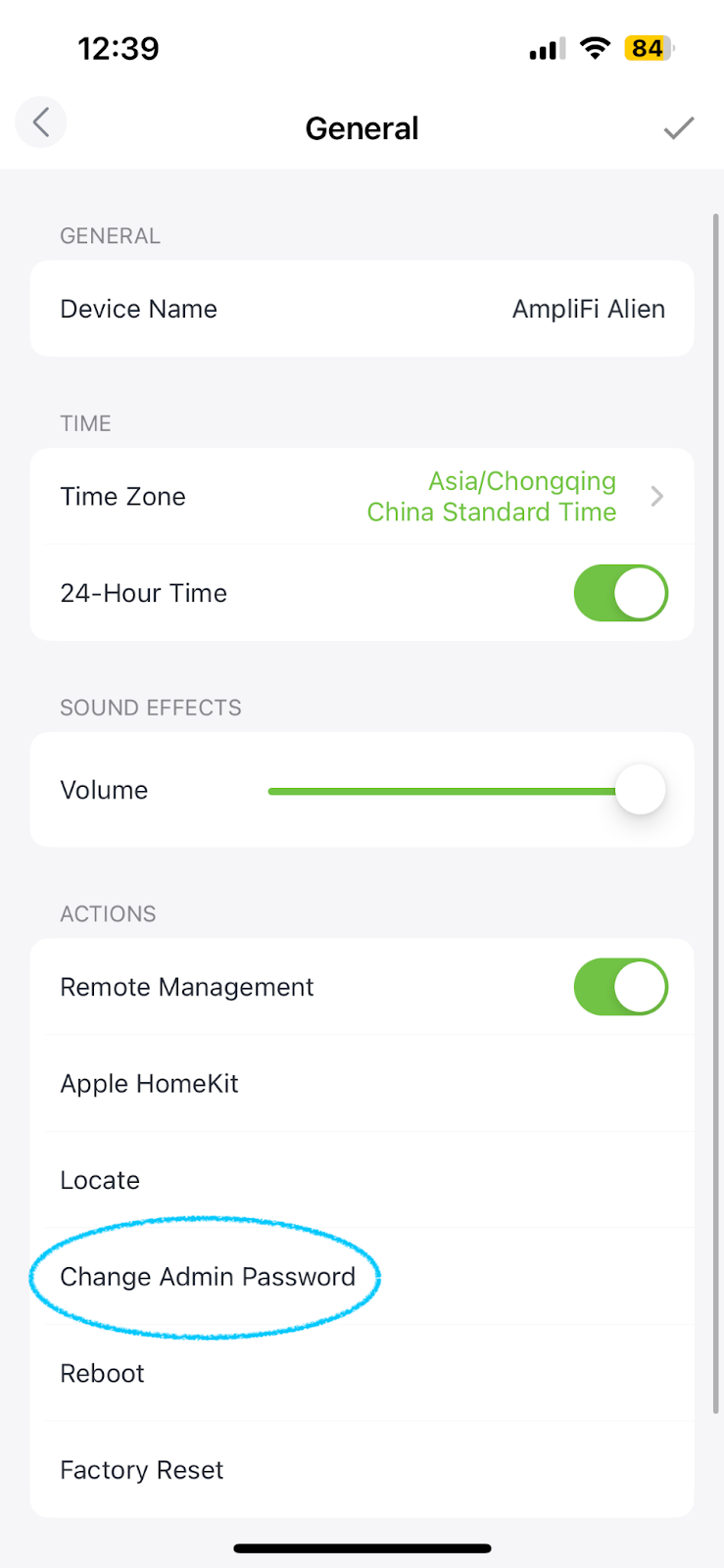 5. Input new password, tap show password to preview. Tap ✓ to save your settings.