WPS (Wi-Fi Protected Setup) allows users to easily connect devices which support WPS to the AmpliFi system. To enable WPS on AmpliFi follow these steps:
1. Launch the AmpliFi app.
2. Select the image of the router.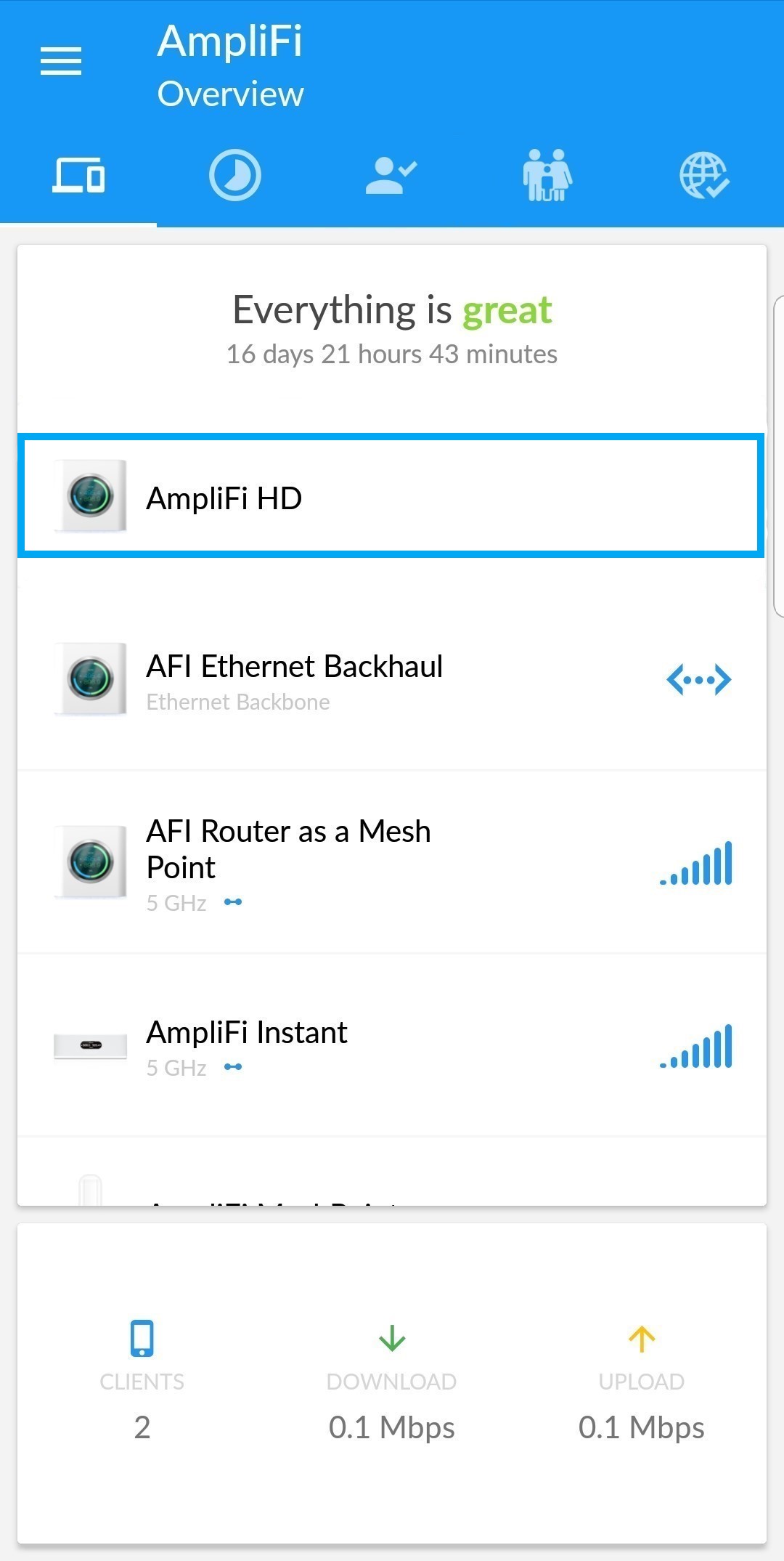 3. From the main Settings page, scroll down to "WPS on LCD" and tap the toggle to enable.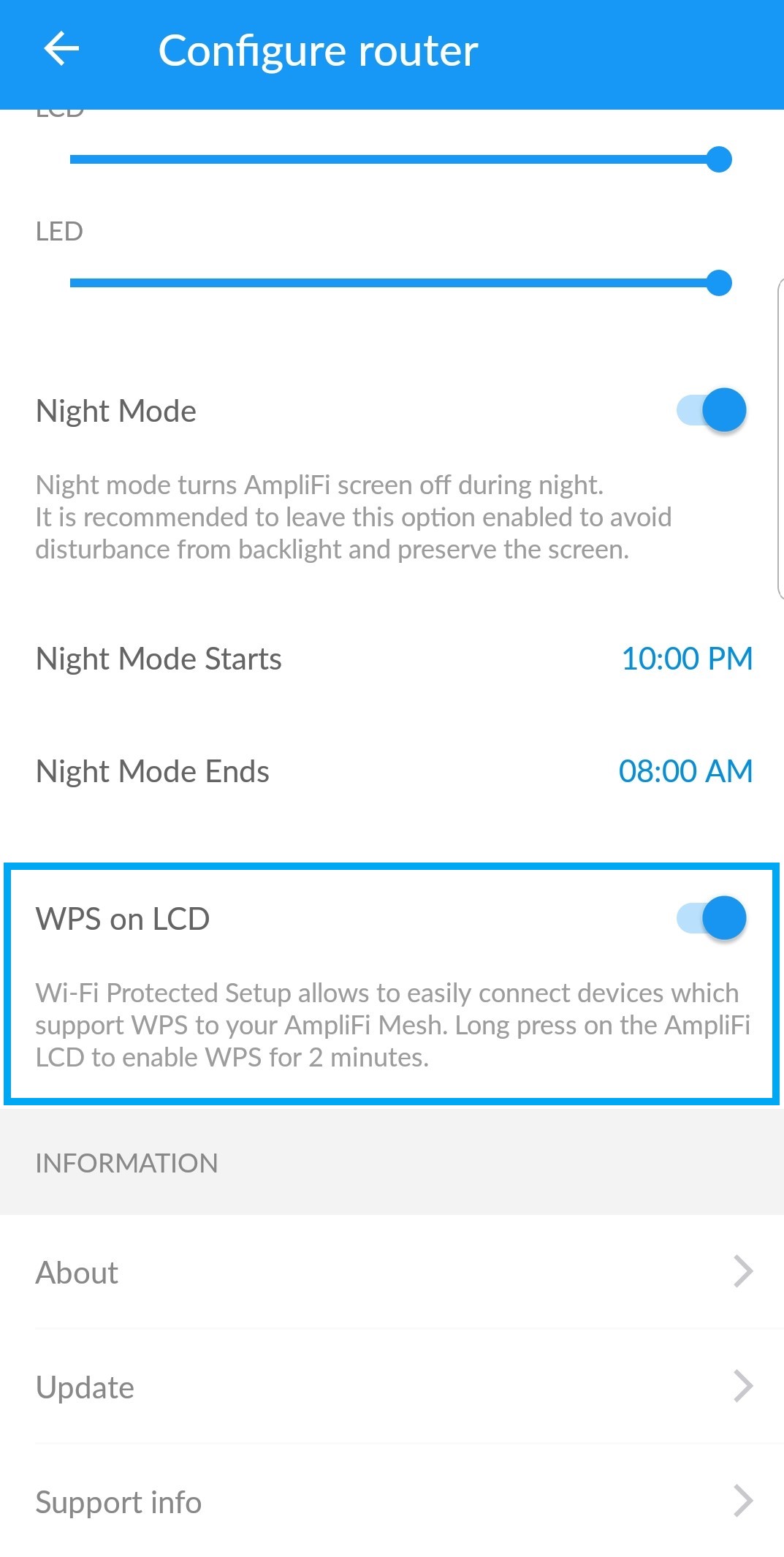 4. Tap the check-mark to save your settings.
5. Once enabled, long press the LCD screen on the AmpliFi router to start WPS. Disable it later on from the LCD screen as well.
6. Make sure WPS is also enabled in the device you are trying to connect to AmpliFi (for example a wireless printer, a wireless camera, etc).