Create and manage profiles for devices connected to the AmpliFi network with the Family tab. Please follow the steps below to create and configure a family profile, and learn how to pause devices, so they temporarily lose access to the internet.
1. Launch the AmpliFi app.
2. Using the utility bar select the icon for "Family". Utility menu bar is located on the bottom of the screen on iOS devices; located on top for Android devices.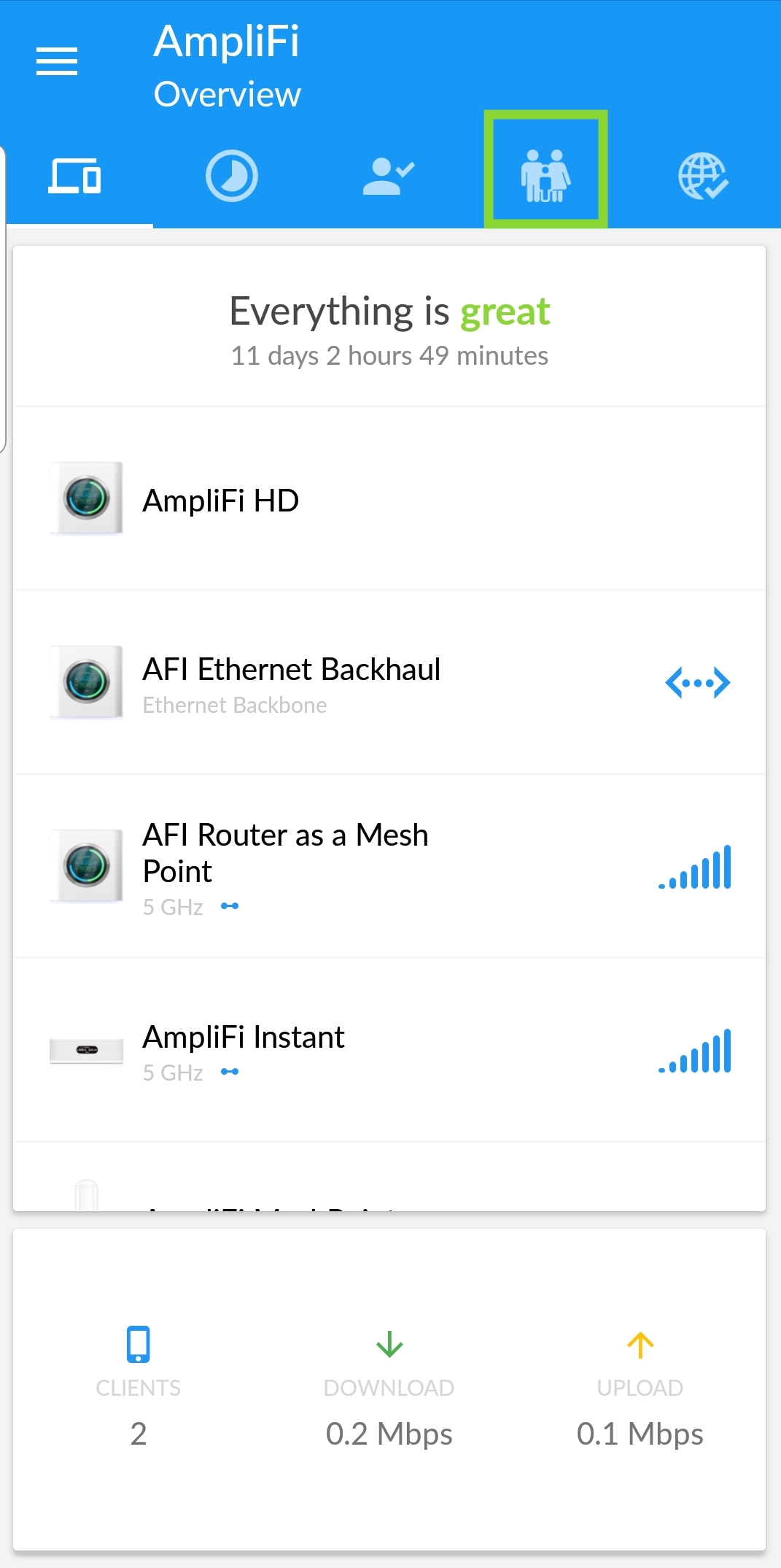 3. If this is the first profile you will create, the app will prompt to 'Create first profile'. If it isn't the first profile created, use the plus sign in the lower right corner of the page.
4. Name the profile and tap Create Profile.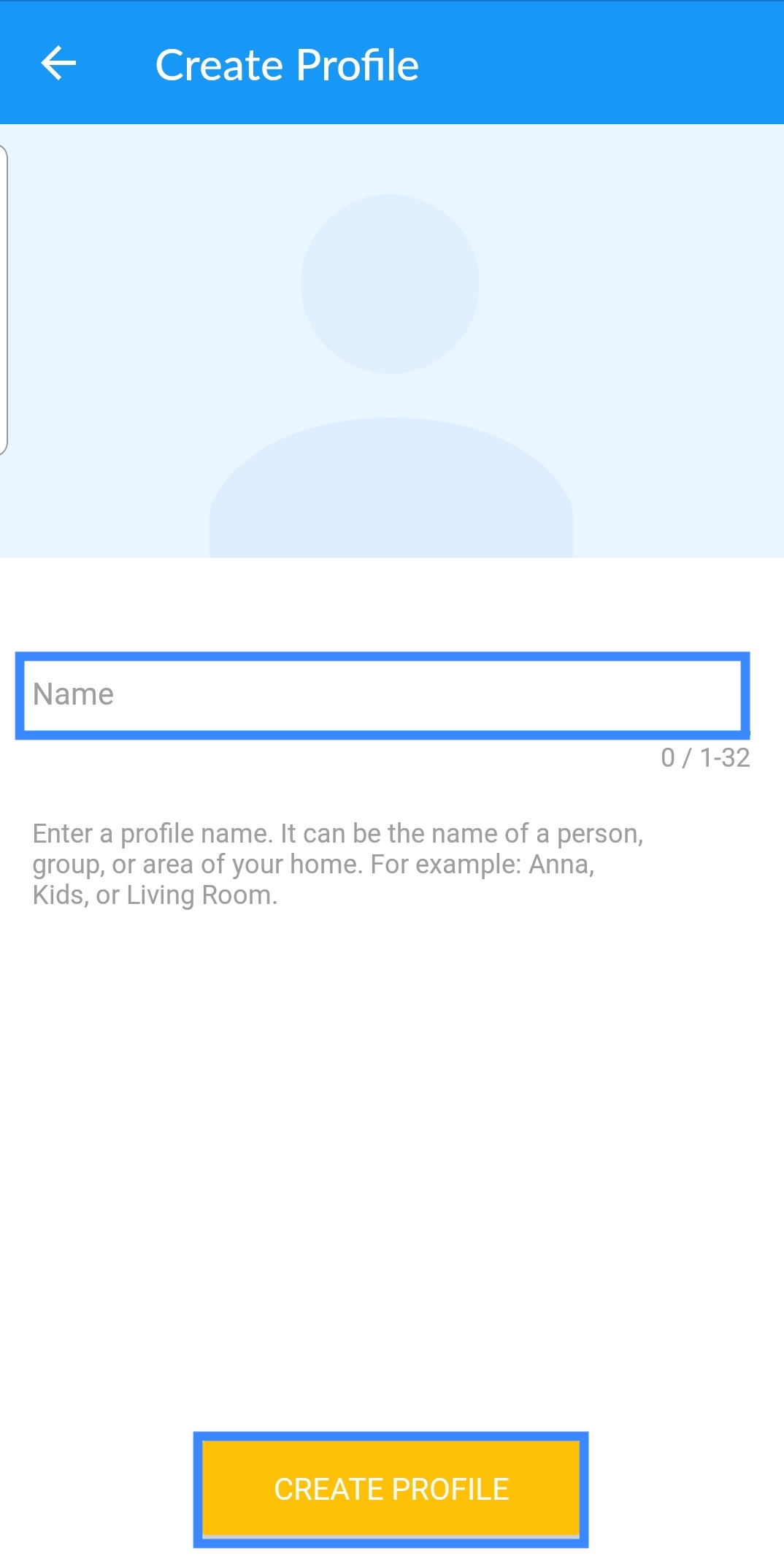 5. Once the profile is created, tap on the profile to add/organize devices.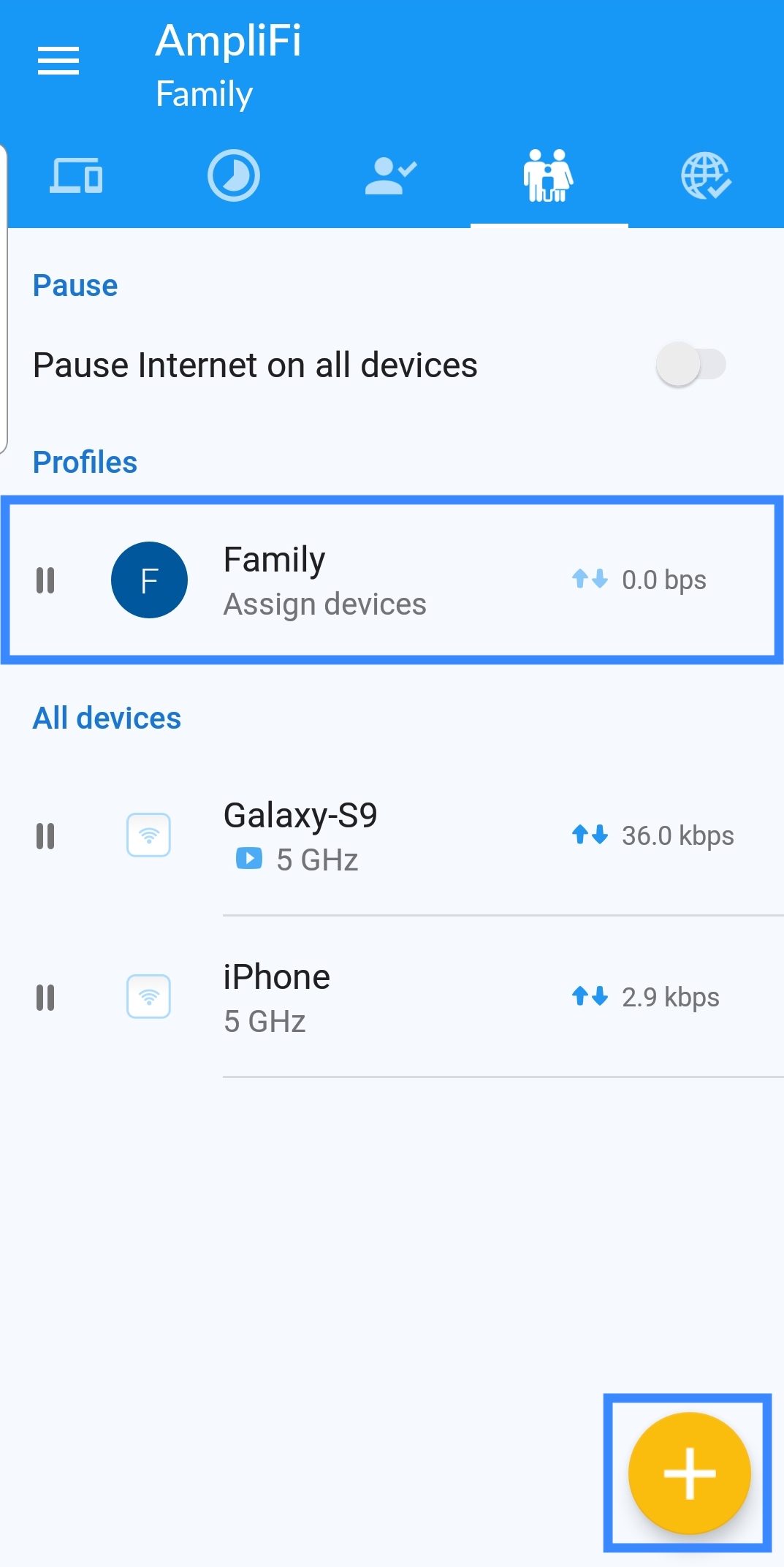 6. Add Quiet time to prevent all devices that are part of that profile to access the internet at certain times of the day and week.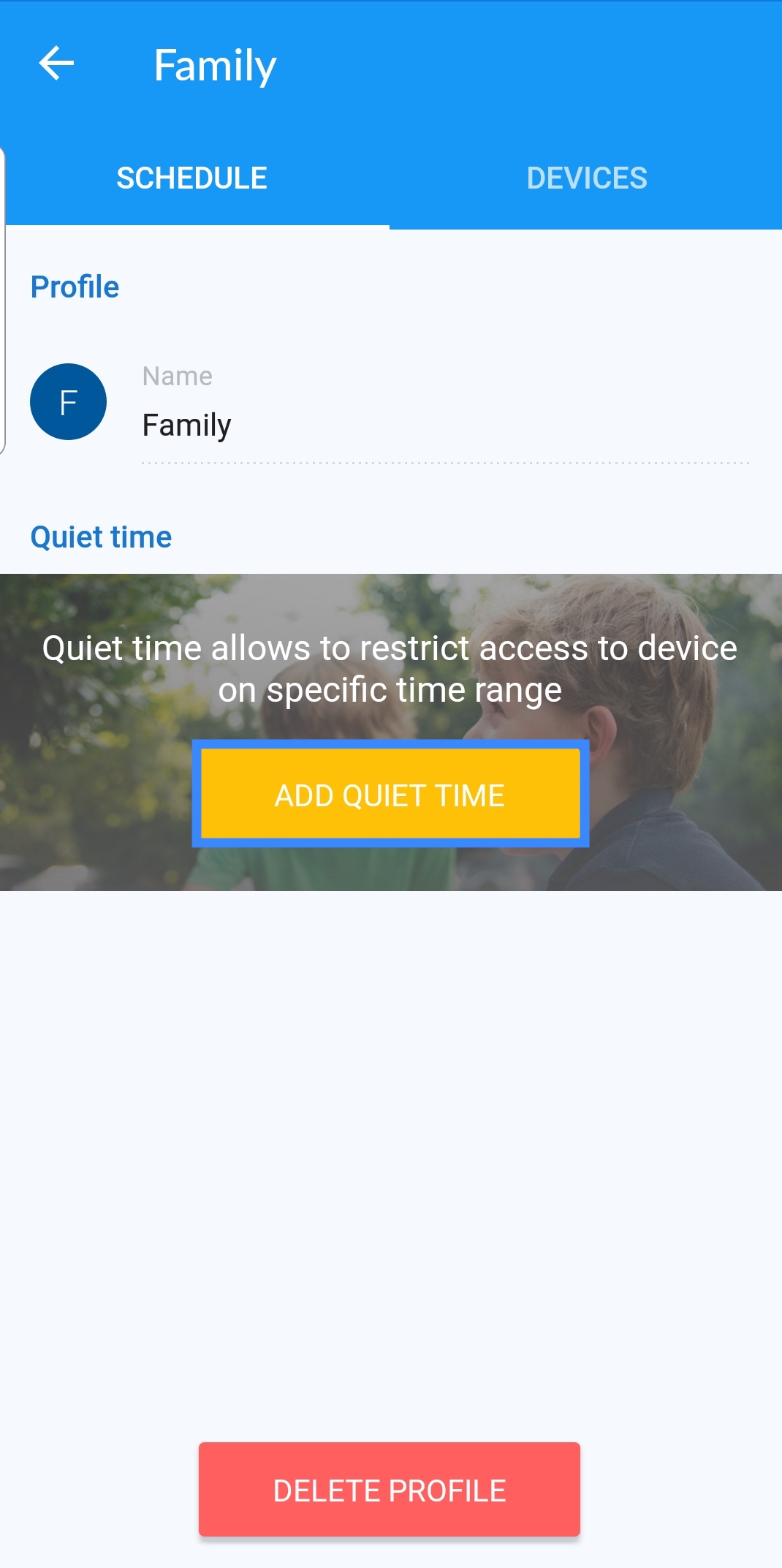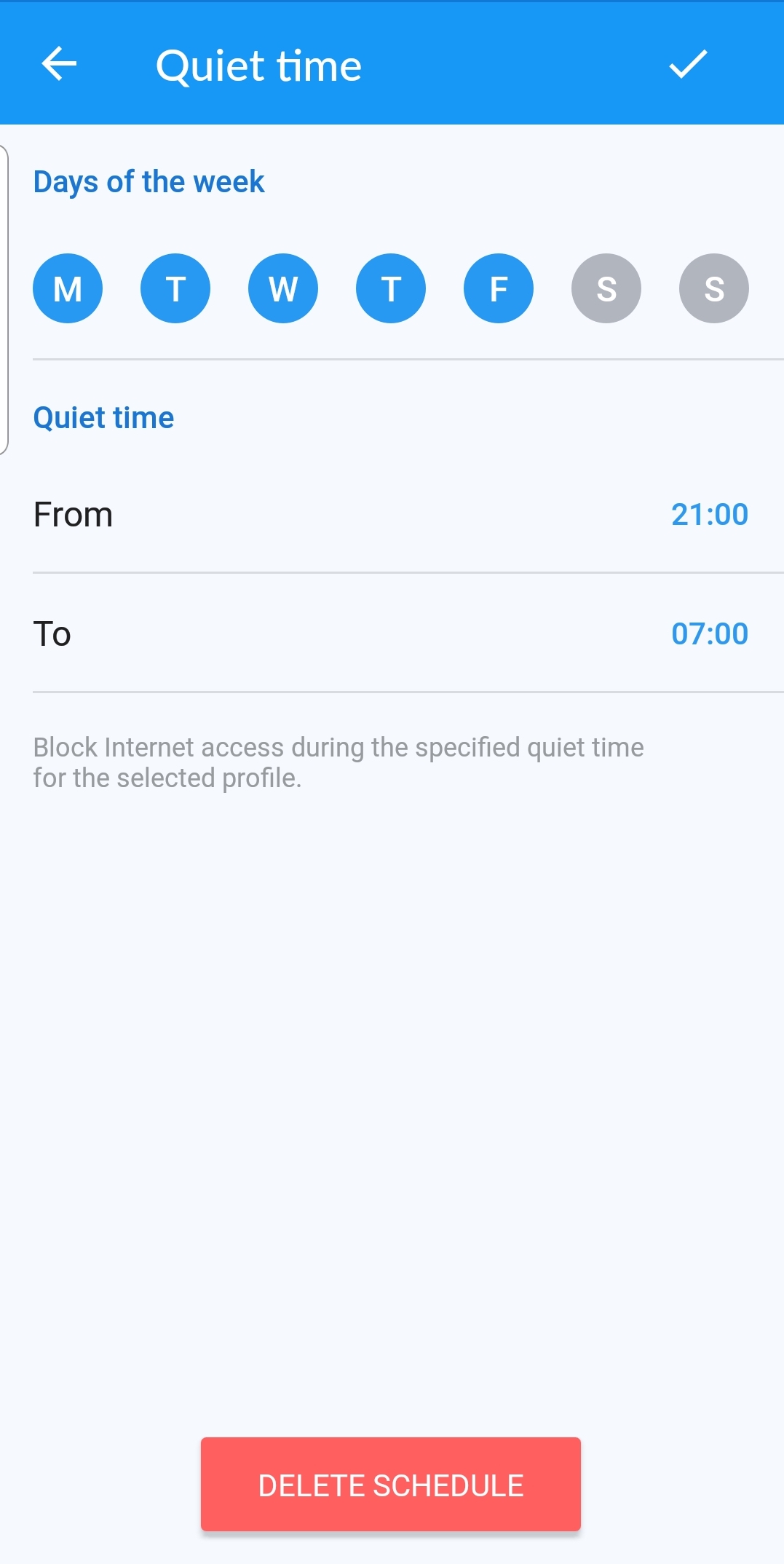 7. Add devices to the profile by navigating to the devices tab inside the family profile and selecting the desired devices. Press the check mark in the top right corner of the screen to confirm the selections.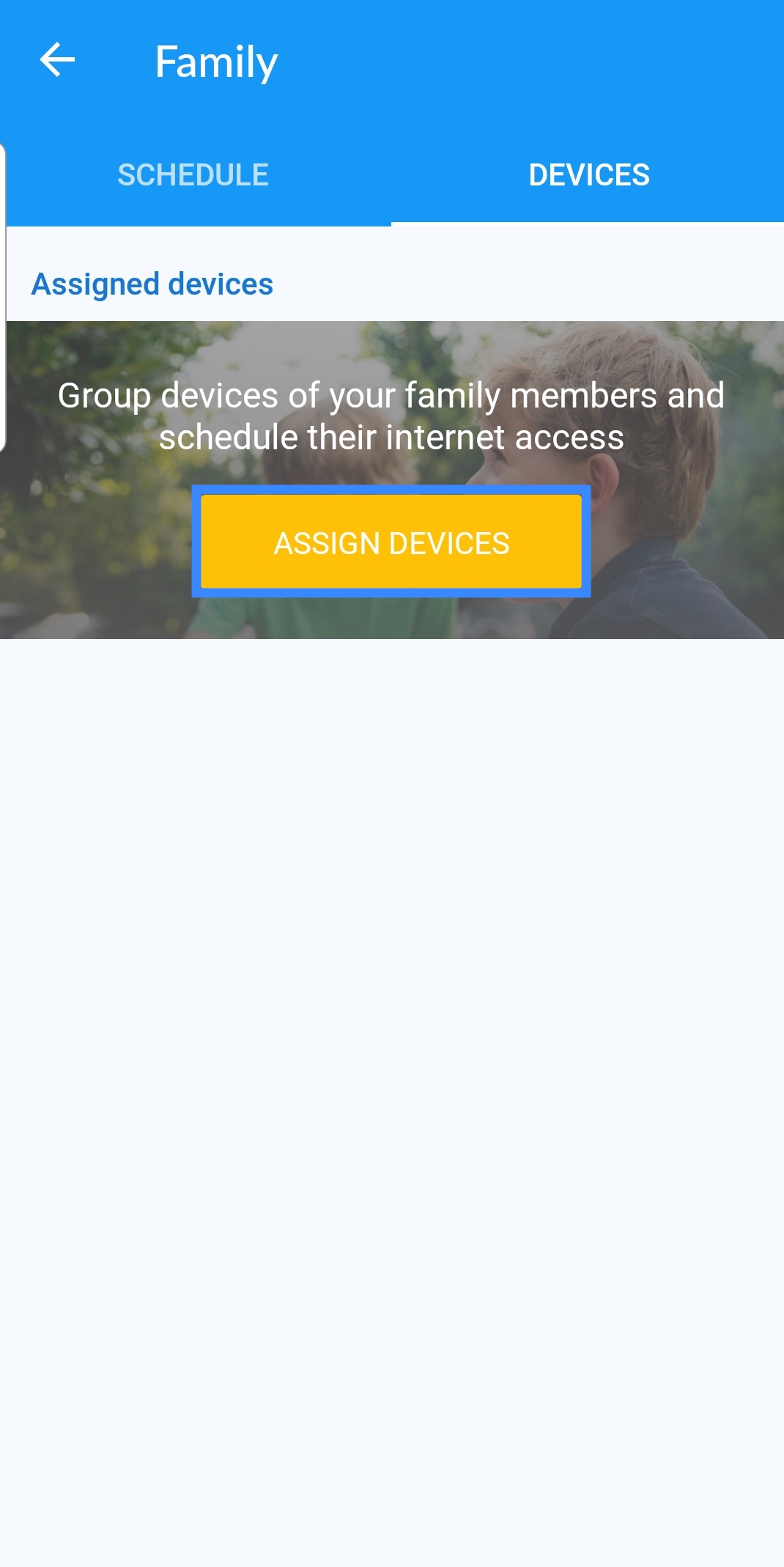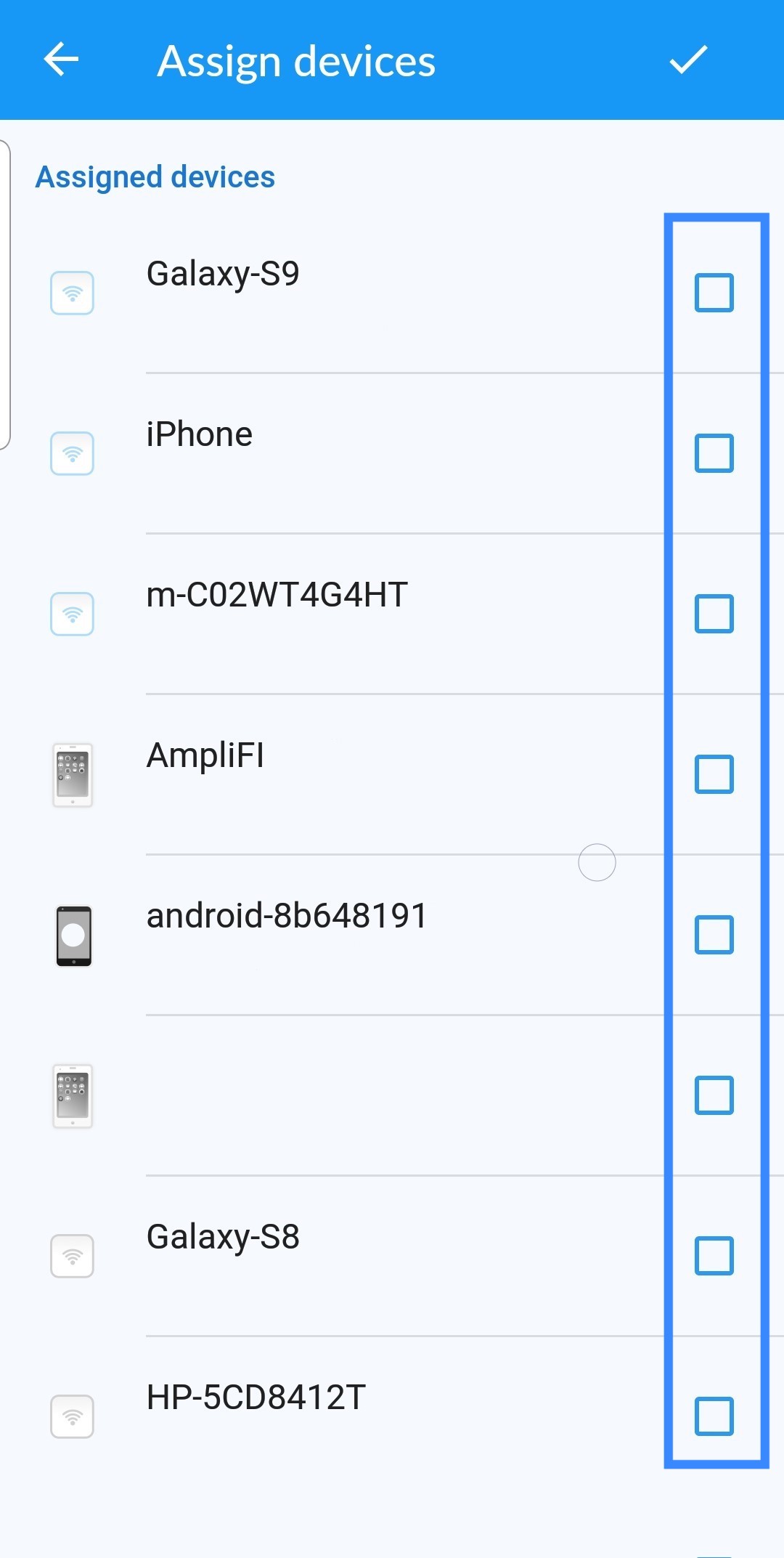 Pausing Internet Access on Specific Devices
1. Launch the AmpliFi app, navigate to the Family tab. 
2. Select the pause icon for the particular device you desire to pause.
Note The paused device will need to be resumed before it is able to connect to the internet.
3. Alternatively, tap the toggle to "Pause Internet on all devices". This will stop the internet access of all devices seen on the list.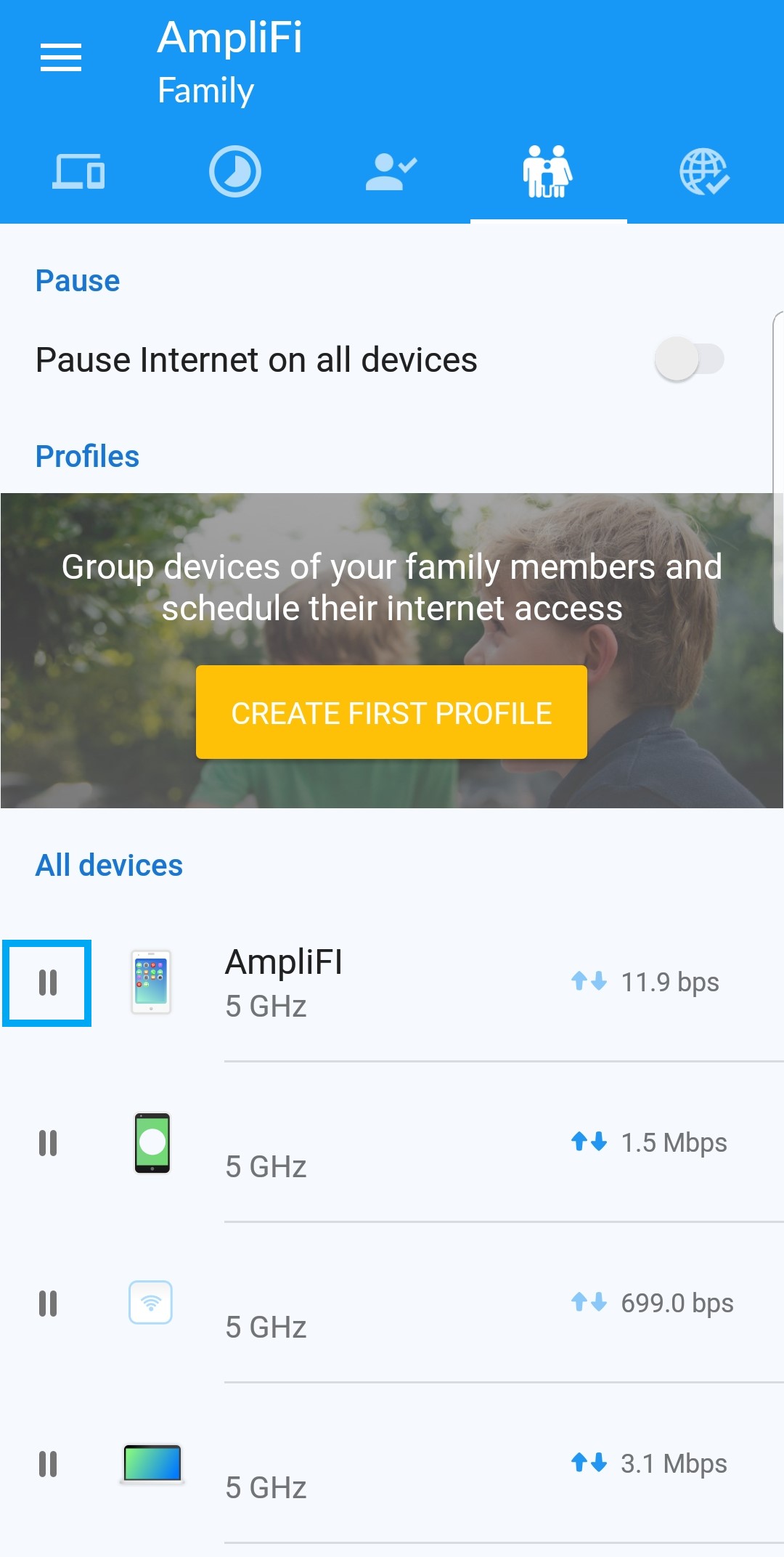 4. If you wish to unpause a device simply tap the resume button near the device and its connectivity will be restored. 
Networks with Switches
If you have a switch connected to the AmpliFi router, devices will display on the port connected with the switch. Please see content below for examples of a connected switch.
1. Notice that the switch is connected to port one, all devices connected to the switch will display as connected to port one.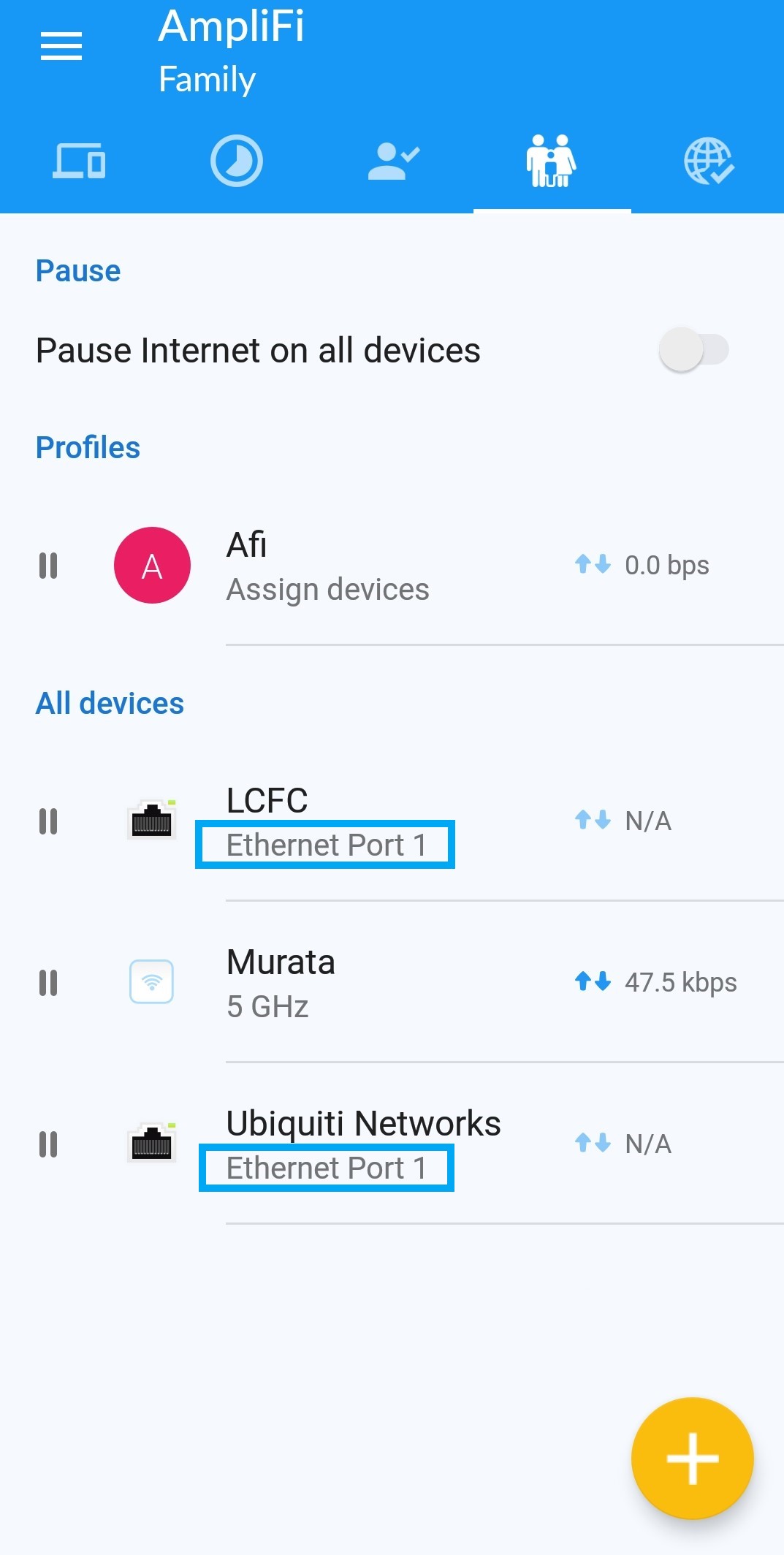 2. Tap on a client and view its details or create a static lease.