Create and manage profiles for devices connected to the AmpliFi network with the Family tab. This article includes information on how to create and configure a family profile which allows you to customize the internet experience for different people in your home, how to create "Quiet Time" to allow you to limit screen time, how to pause devices, so they lose access to the internet until you unpause them, and how to view information on this client device's connected at the time. QoS is also configured in the Family section, read about that in this separate article. At this time, AmpliFi does not provide website or content filtering; and it does not store information about browser history.
Note The process for the AmpliFi Alien is the same.
To configure the Family section follow these steps:
1. Launch the AmpliFi app.
2. Go to Devices tab.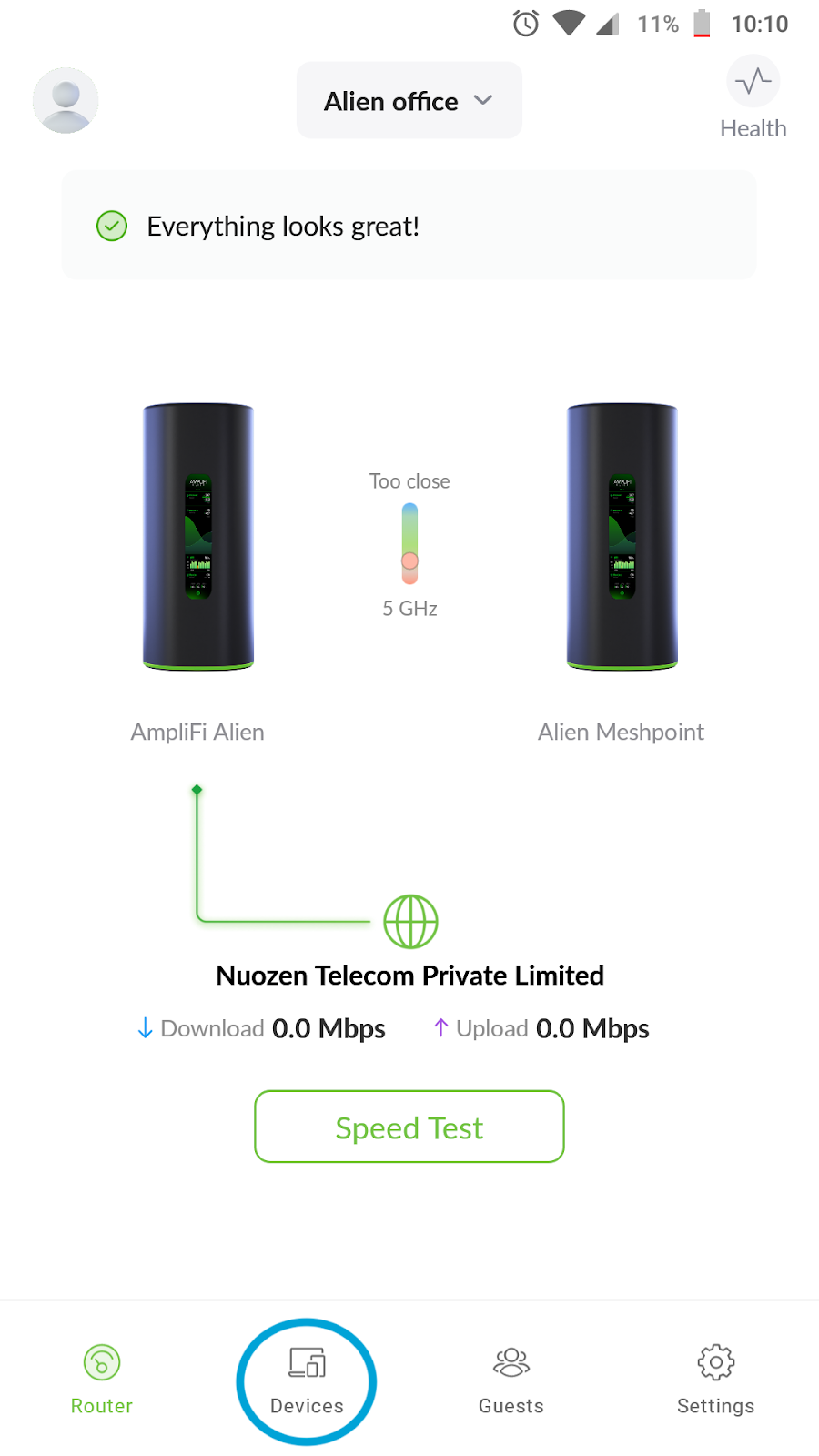 3. If this is the first profile you will create, the app will prompt to Add Group.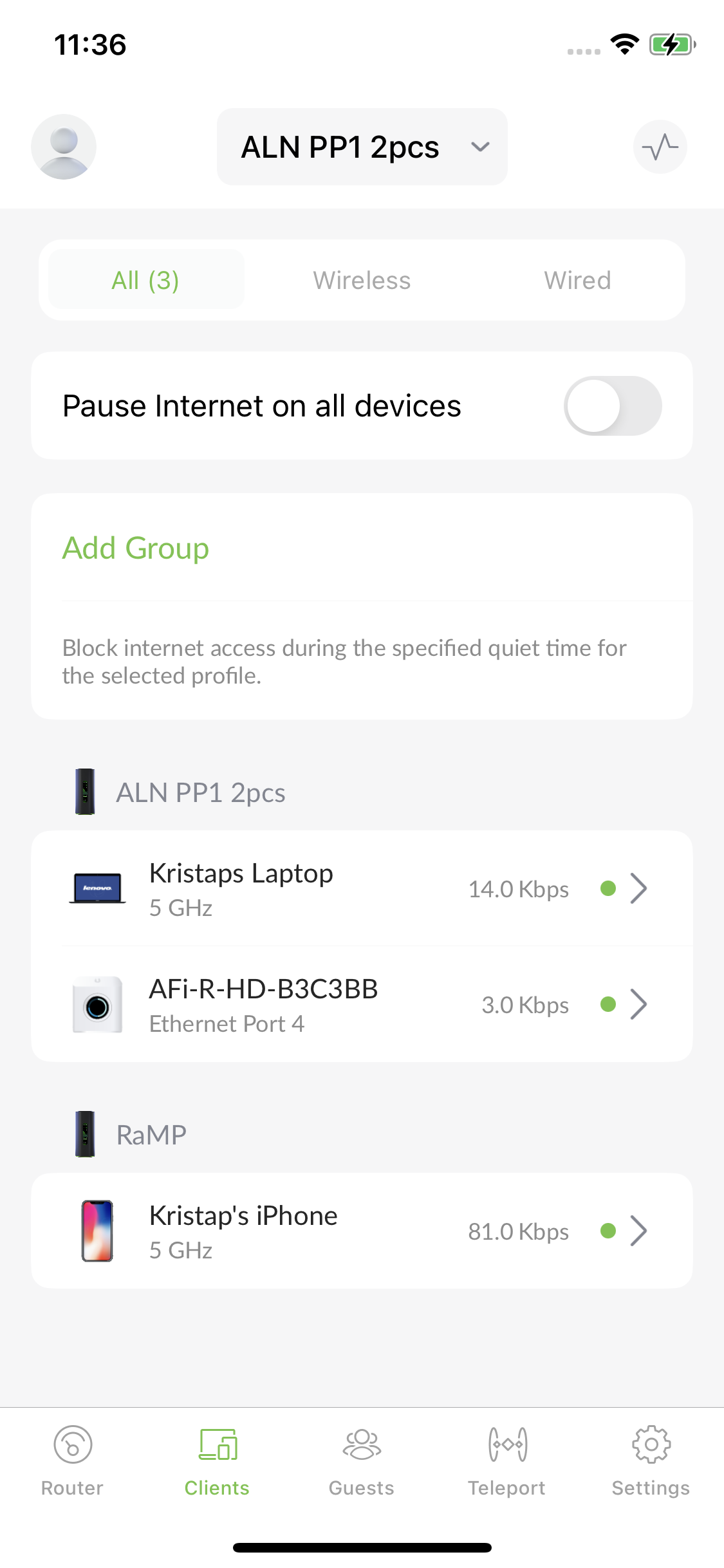 4. Follow the instructions of a group setup wizard.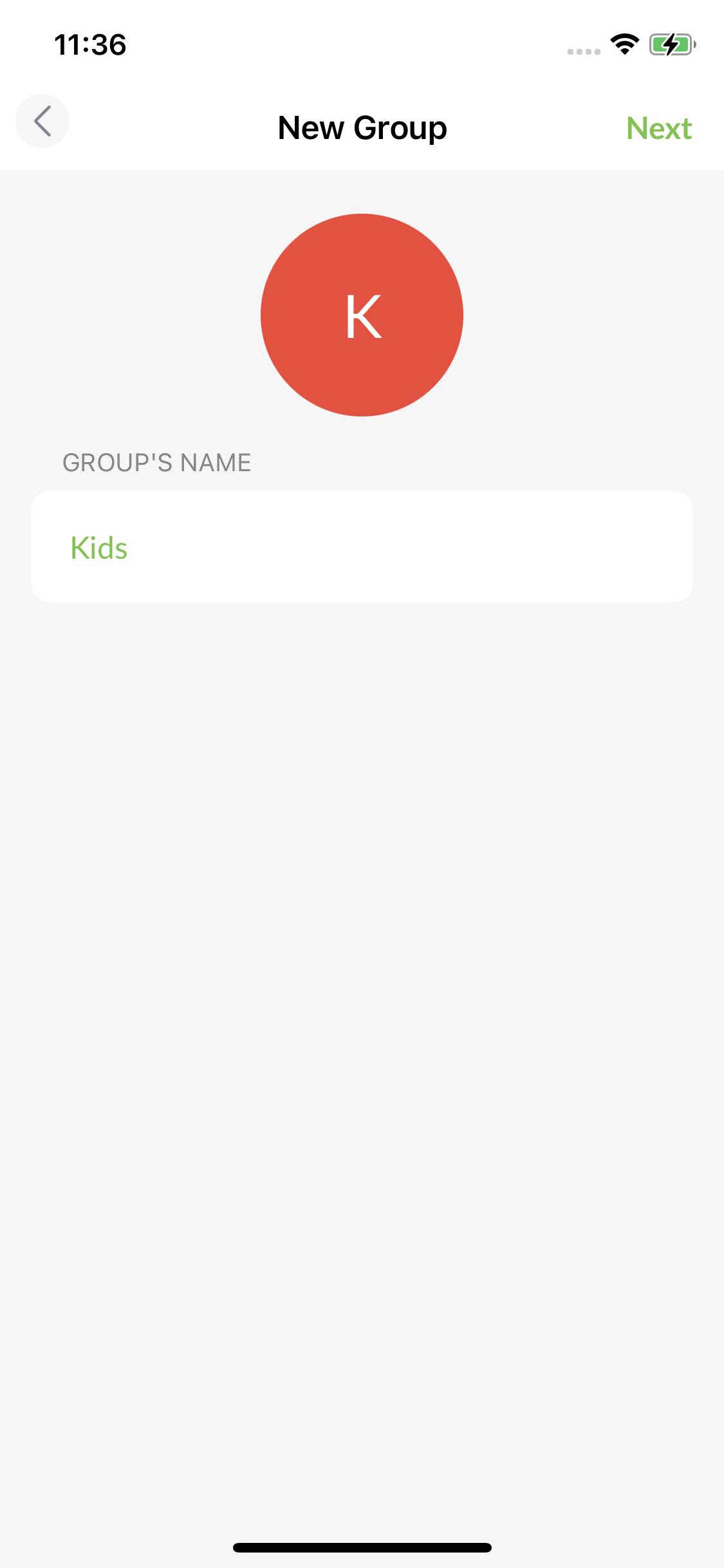 5. Select the devices you want to be included in this group.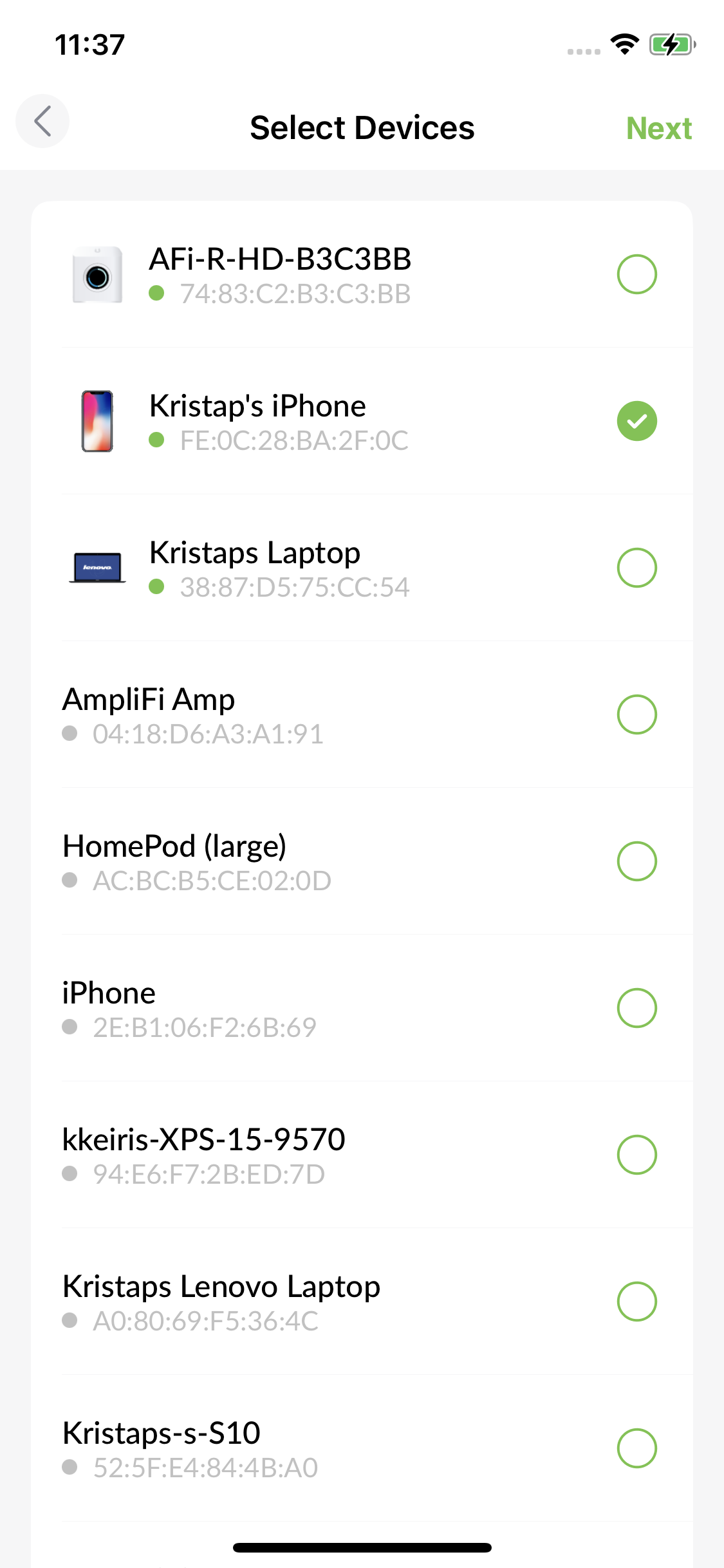 6. Add Restricted Internet times to prevent all devices that are part of that group to access the Internet at certain times of the day.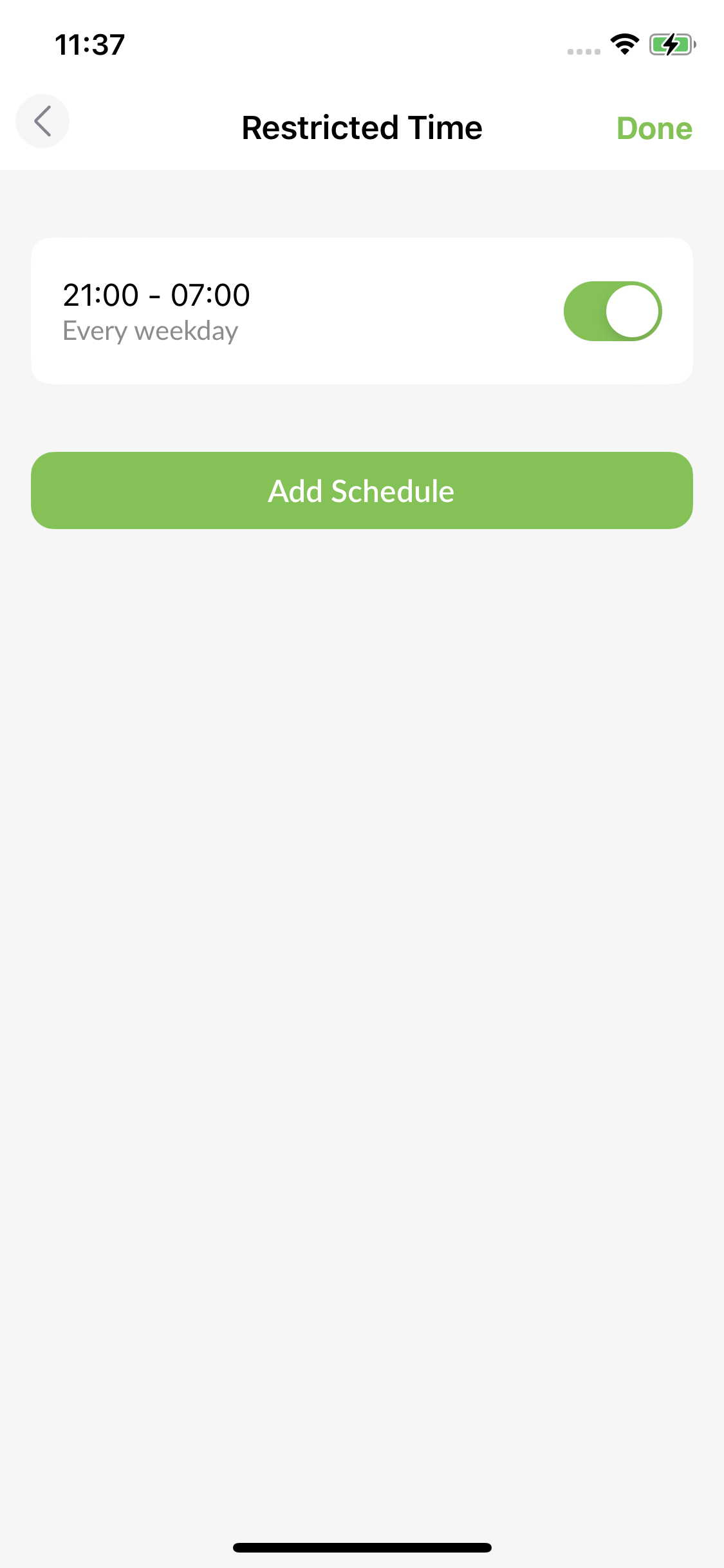 Pausing Internet Access on Specific Devices
1. Launch the AmpliFi app, and navigate to the Clients tab.
2. Tap the toggle to "Pause Internet on all devices". This will stop the internet access of all devices seen on the list.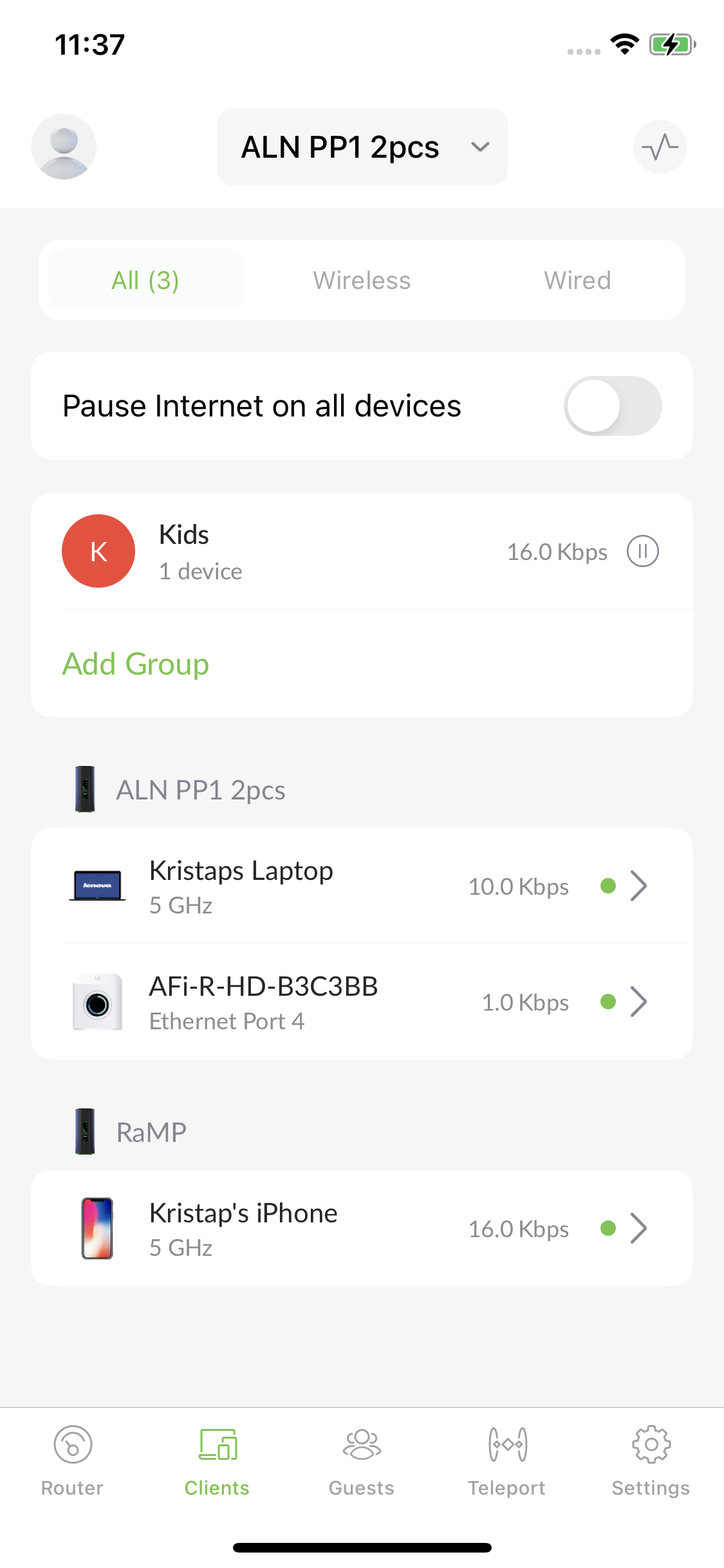 3. If you wish to unpause a device simply tap the resume button near the device and its connectivity will be restored.