QoS or "Quality of Service" is a feature that allows users to prioritize bandwidth to certain devices on the network. AmpliFi prioritizes in three categories: Gaming, Streaming and Normal. Gaming will have the highest priority, followed by Streaming and then Normal. These QoS settings are only available for wireless clients, since all wired clients connected via an Ethernet cable, will automatically have higher priority than the wireless clients.
Note If you cannot see these options, check and see if you are on Bridge Mode. When on Bridge Mode you will not have access to some features, including QoS.
Follow these steps to configure QoS on AmpliFi:
1. Launch the AmpliFi app.
2. Locate and select the Devices tab. On Android devices the menu bar is located on the top of the page as shown, for iOS devices the menu bar is located on the bottom of the page.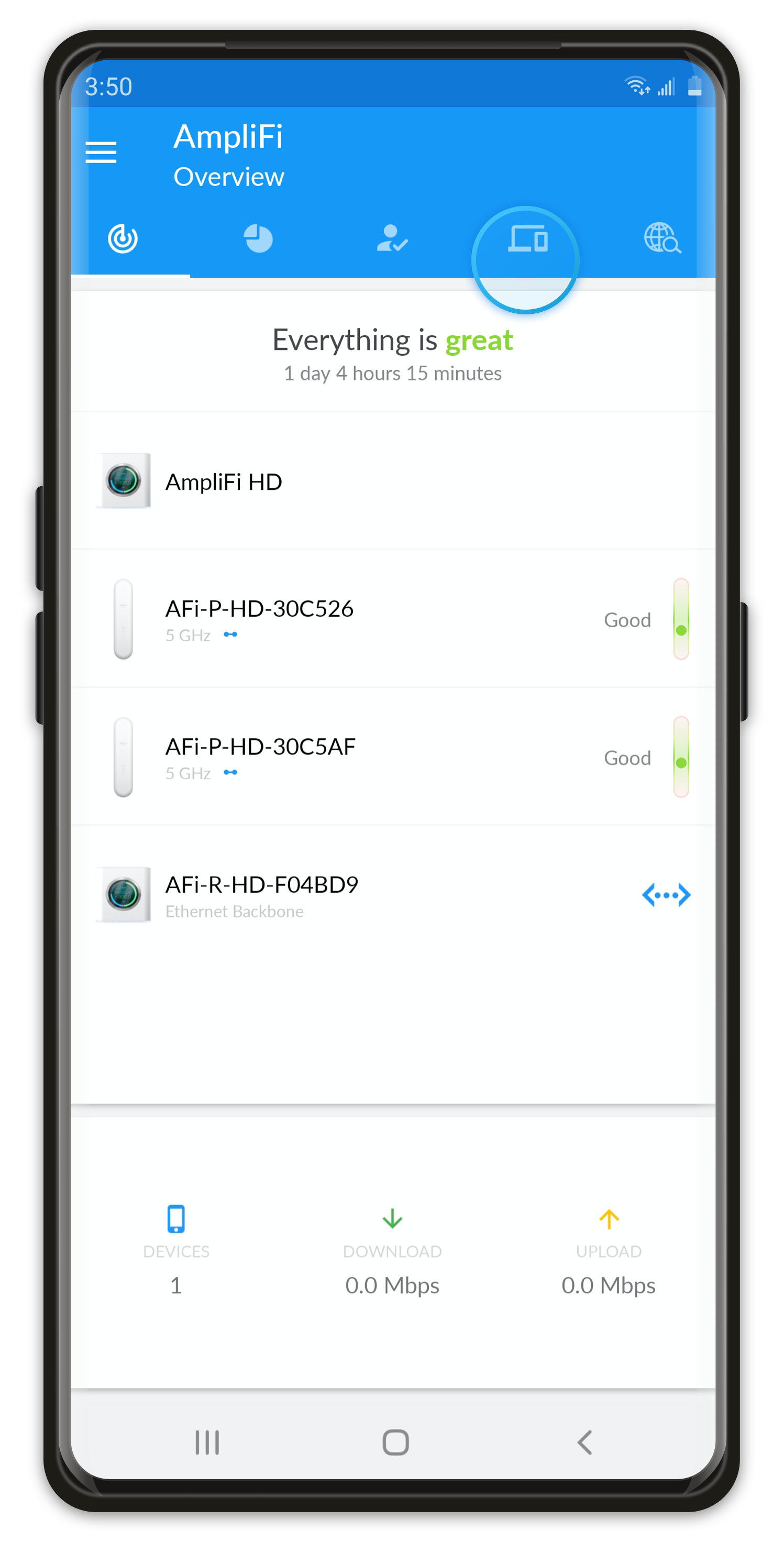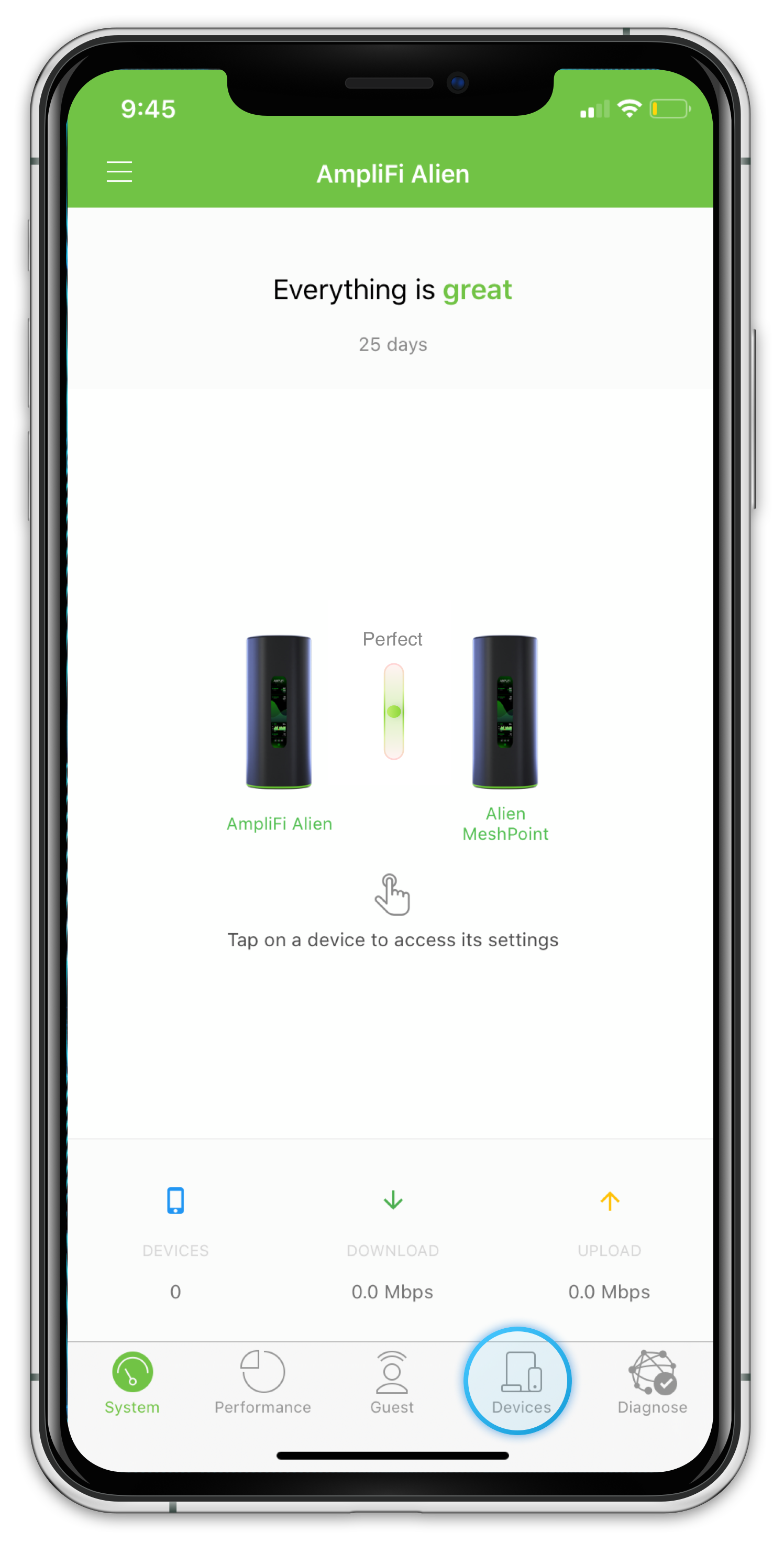 3. From your list of connected devices, tap on the wireless client you wish to adjust the QoS setting on.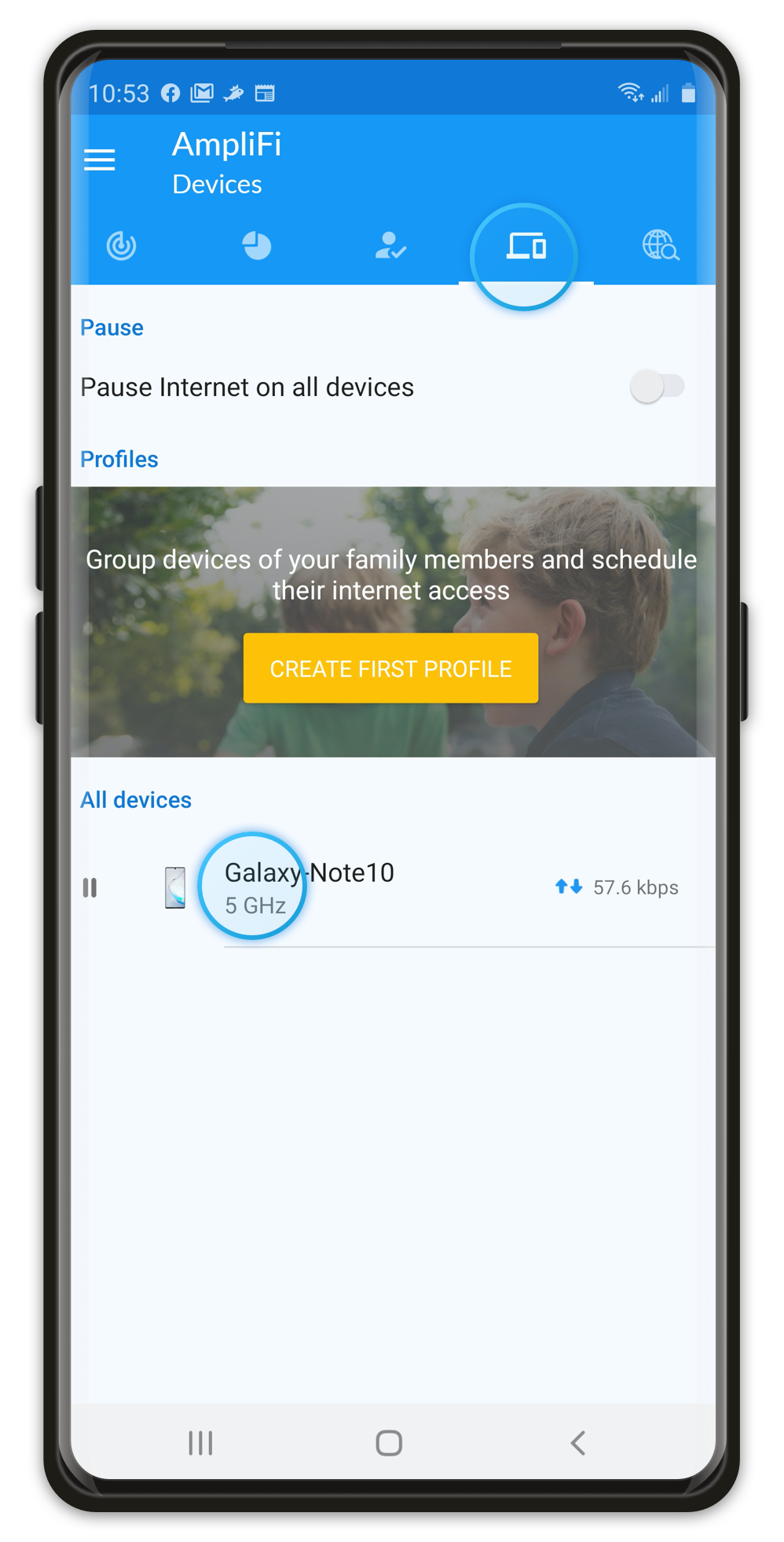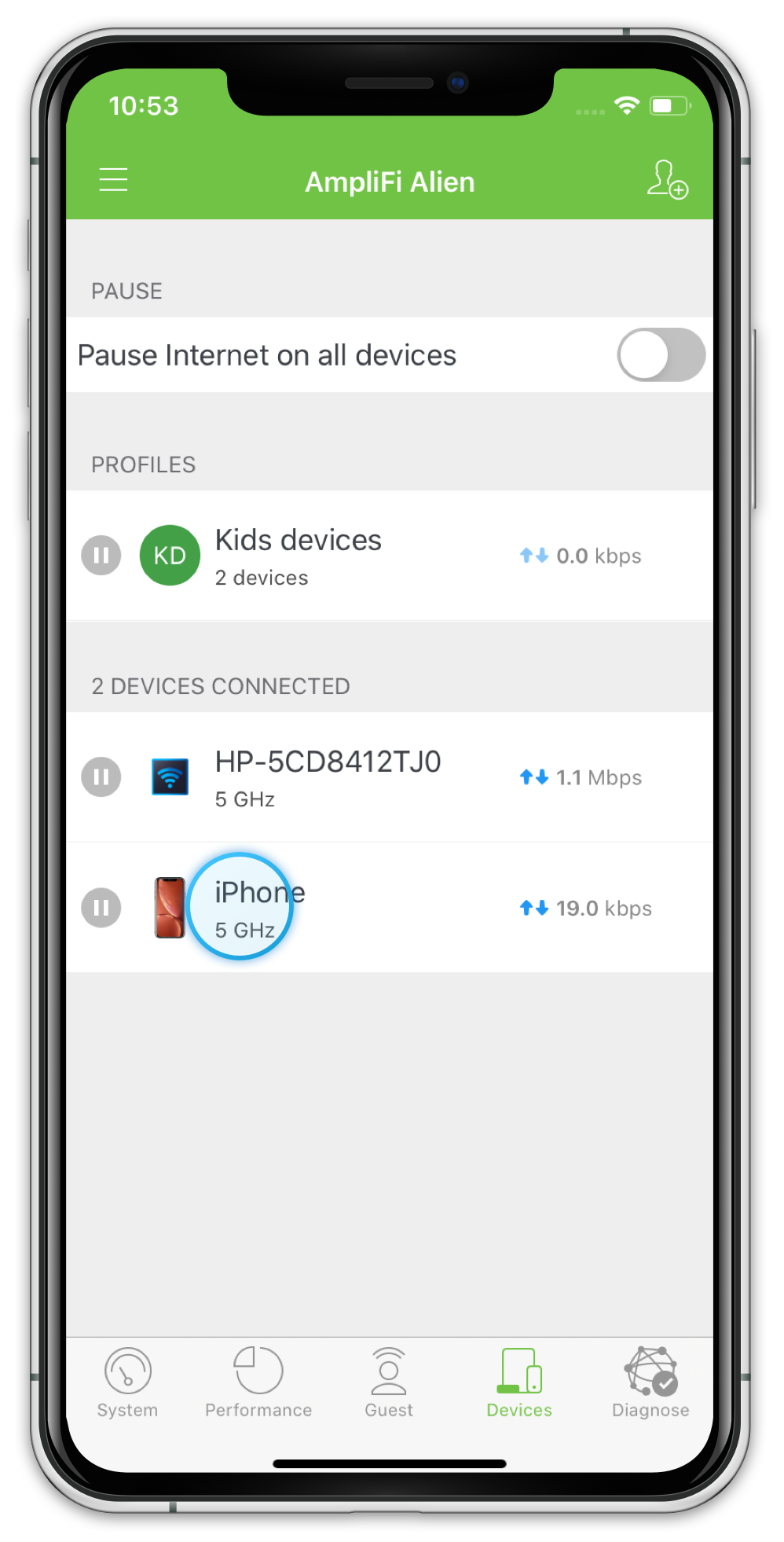 4. Select one of the three options: Gaming, Streaming or Normal. Gaming is highest priority, followed by streaming and normal having no priority.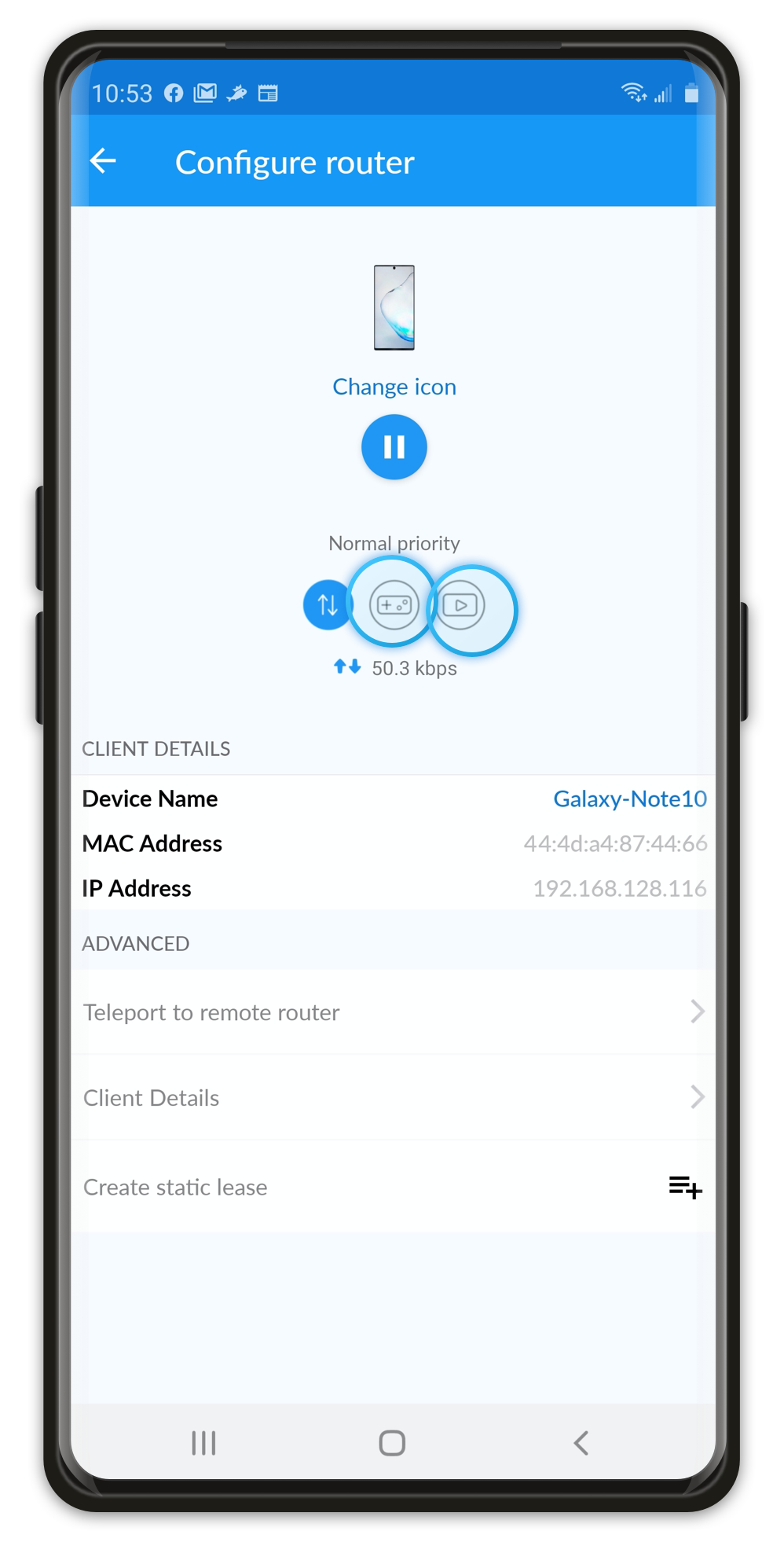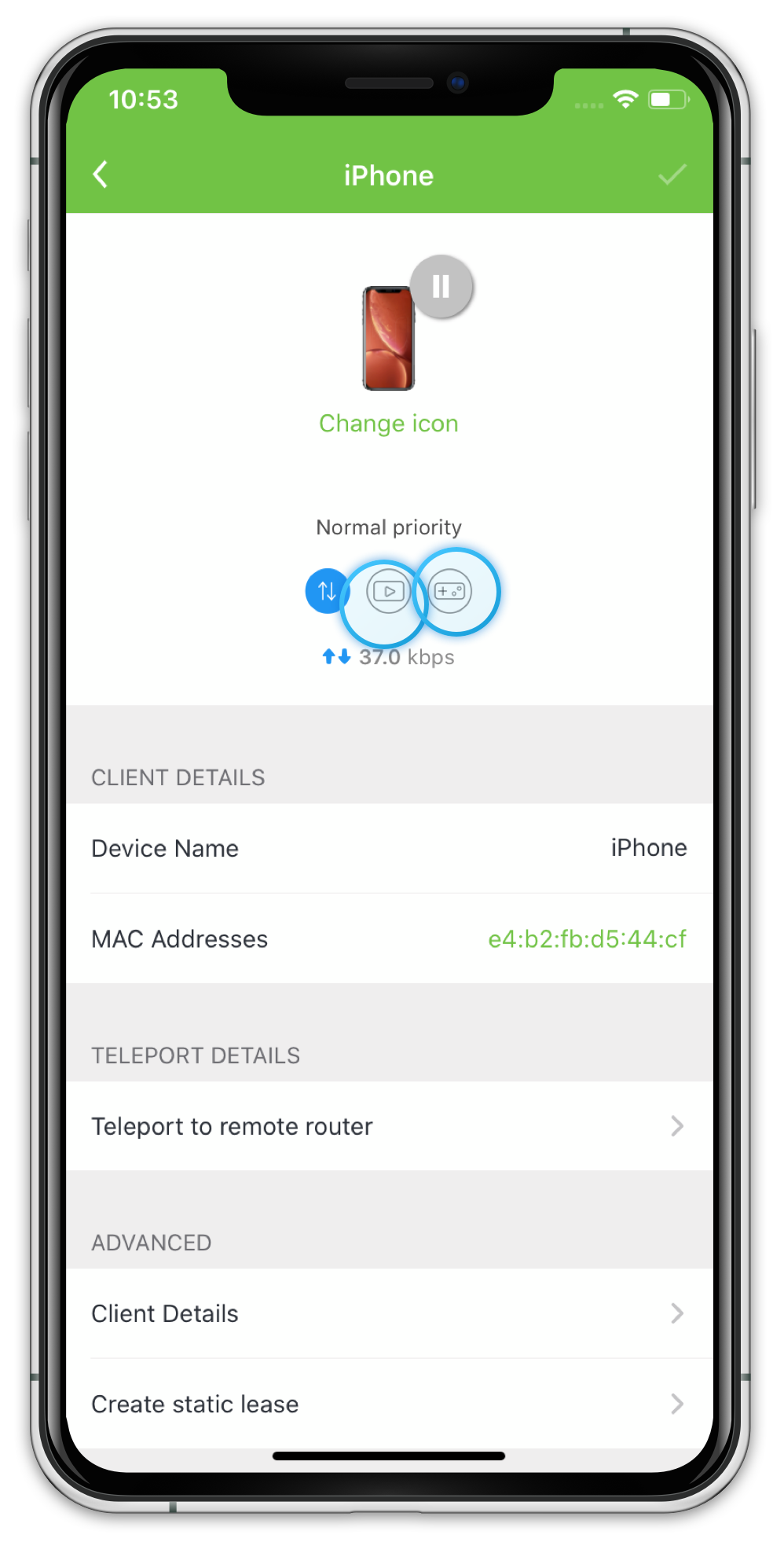 5. Tap ✓ to save your settings.
A small icon will appear below the device title confirming the QoS setting was successful. If there is no icon, the device is on normal priority.