A router should only be placed in bridge mode when there is another router connected to the network. Two routers performing routing tasks will slow down your network; this can be solved by setting one of those in bridge mode. Another benefit of bridge mode is uniting the network under one subnet: in bridge mode the network can have two WLANS but use only one subnet.
It is common for Internet Service Providers (ISPs) to provide a modem-router device when setting up your internet service, so it's possible you have a third party router in your network along with your AmpliFi router and hadn't realized. You can check with the manufacturer of the third party modem-router or with your ISP to learn if placing that router in bridge mode is an option. Otherwise, you will have to enable bridge mode on the AmpliFi router, by following this article.
Note that when the AmpliFi router is in bridge mode it is not acting as a router anymore and will lose its routing capabilities, no longer offering these features:
Hardware NAT
UPnP
VLAN ID
DHCP Server
Port Forwarding
Family Profiles
QoS
DNS
To enable bridge mode, perform the steps described below. To disable bridge mode, follow the same steps to reach the correct setting, toggle bridge mode OFF and save your settings. However, if you enabled bridge mode by mistake and lost internet connectivity (because you did not have a second device acting as a router) you will have to reset the router and set it back up from scratch. Remember you will only want to enable bridge mode if you have another router in your network and want the AmpliFi router to act as an access point.
Important Bridge Mode only works when the connection between the two routers is wired. The Ethernet cable should connect from the LAN port of the other router (main router) to the WAN port of the AmpliFi router which will be placed into bridge mode.
1. Launch the AmpliFi app.
2. Select the AmpliFi router icon.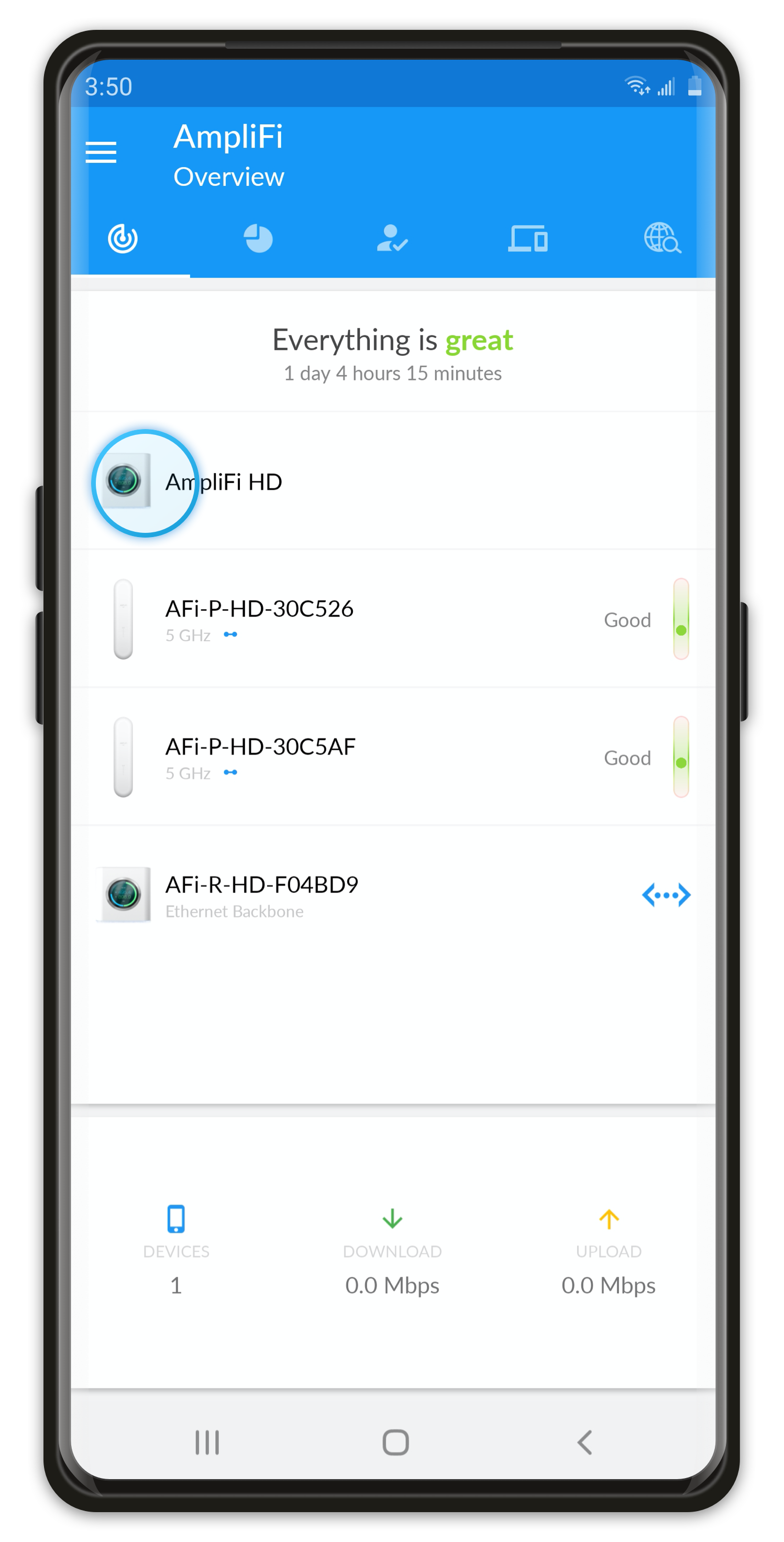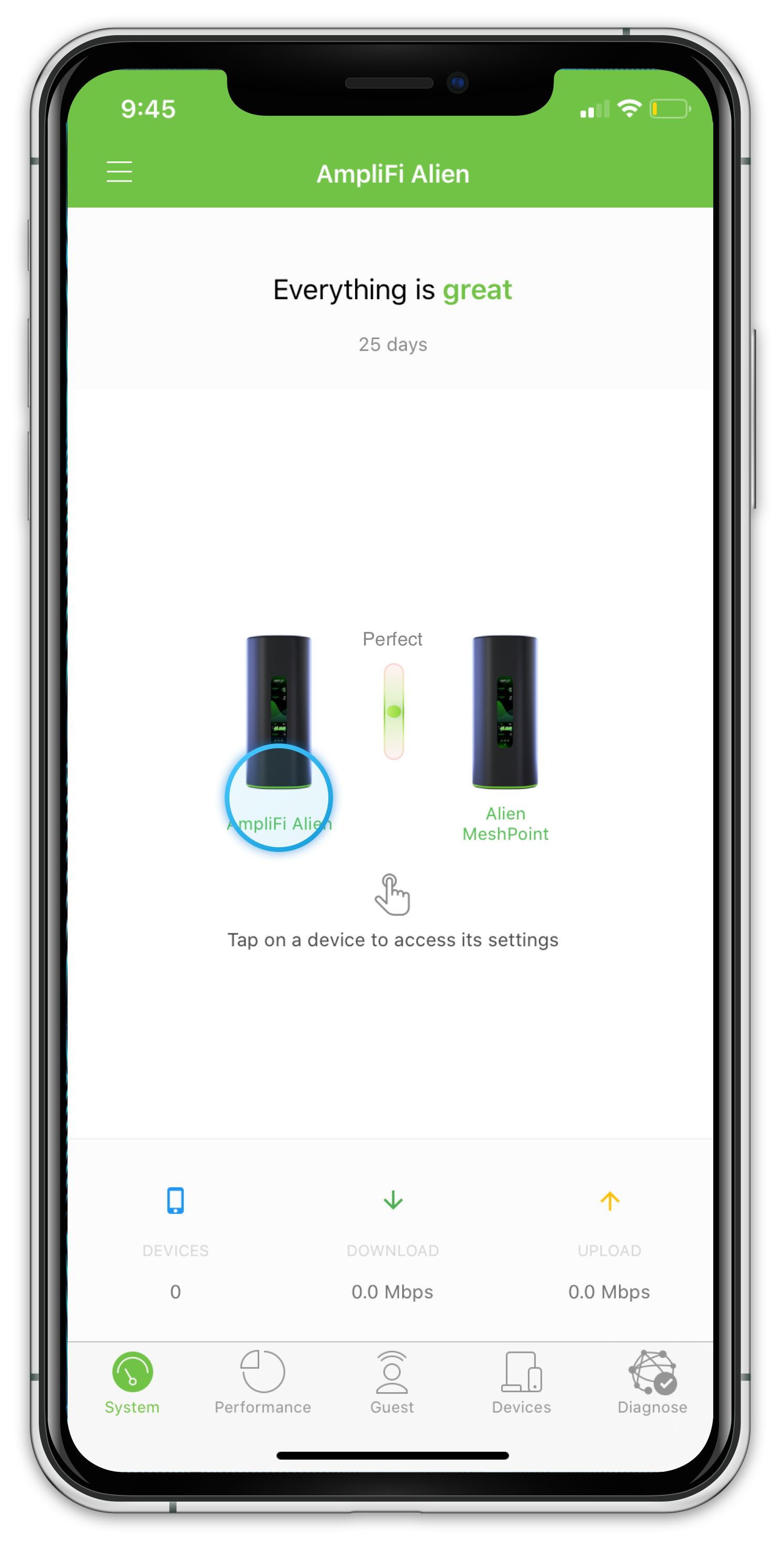 3. Tap Internet.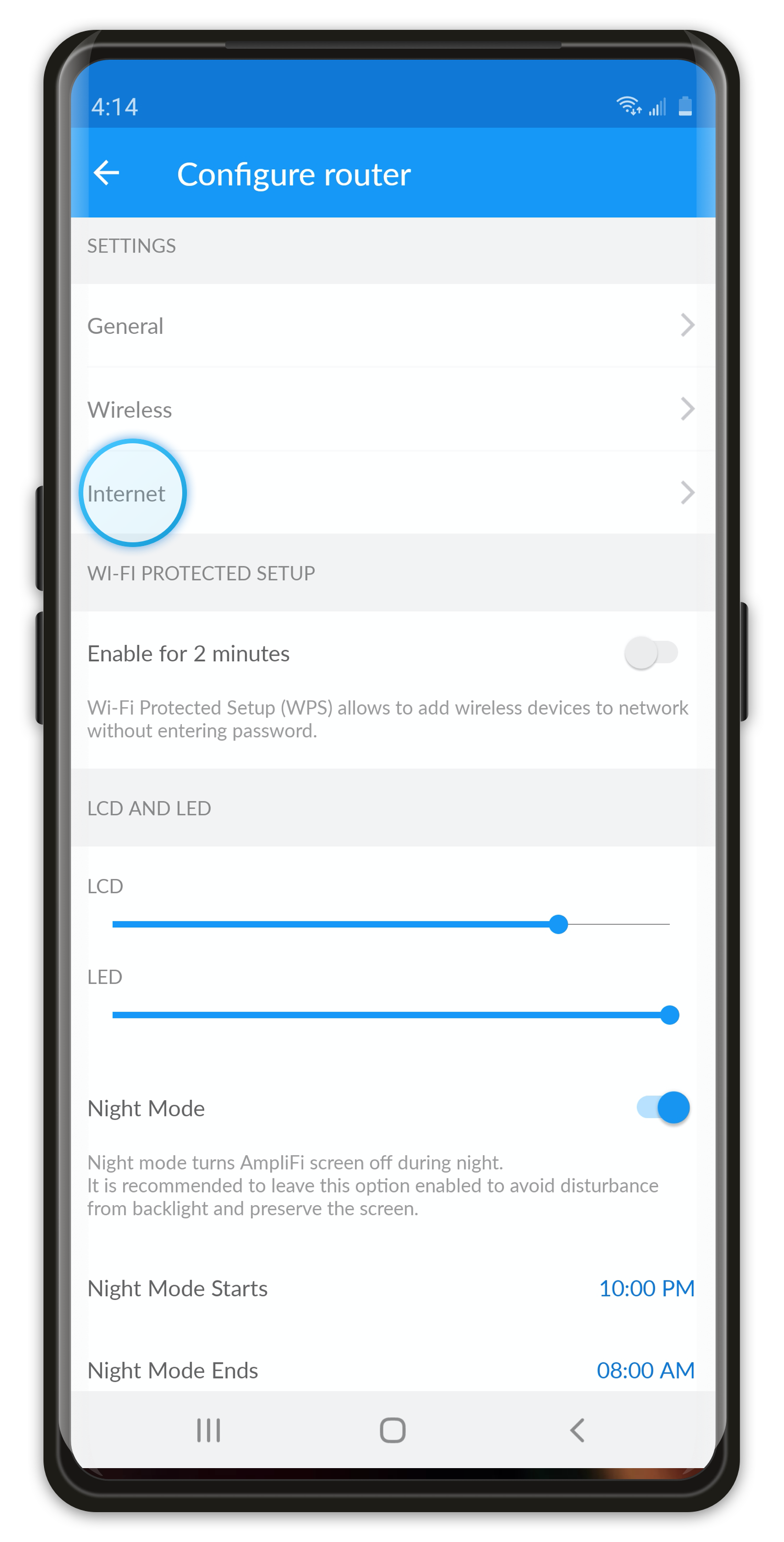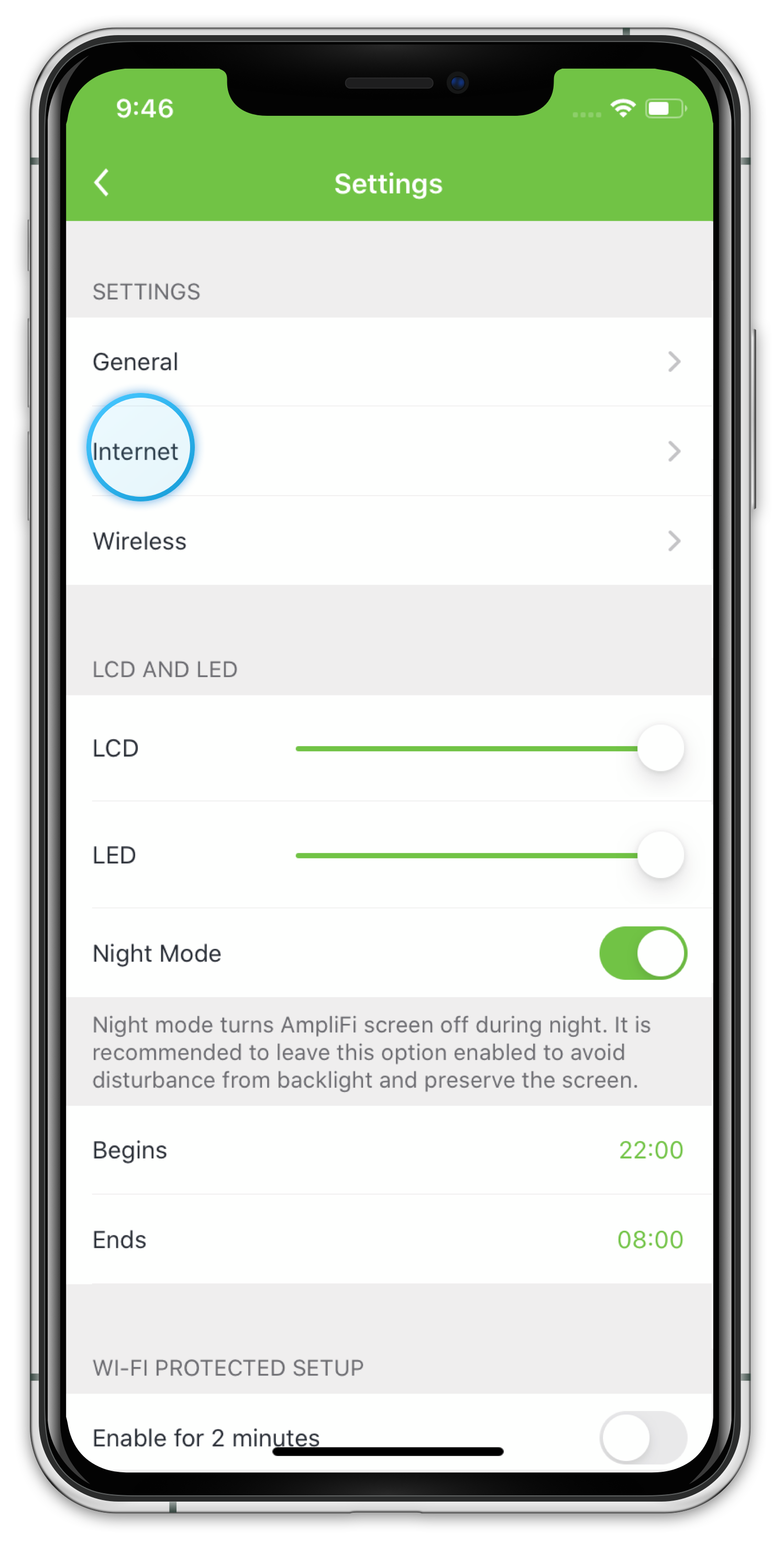 4. Toggle on Bridge Mode to enable it.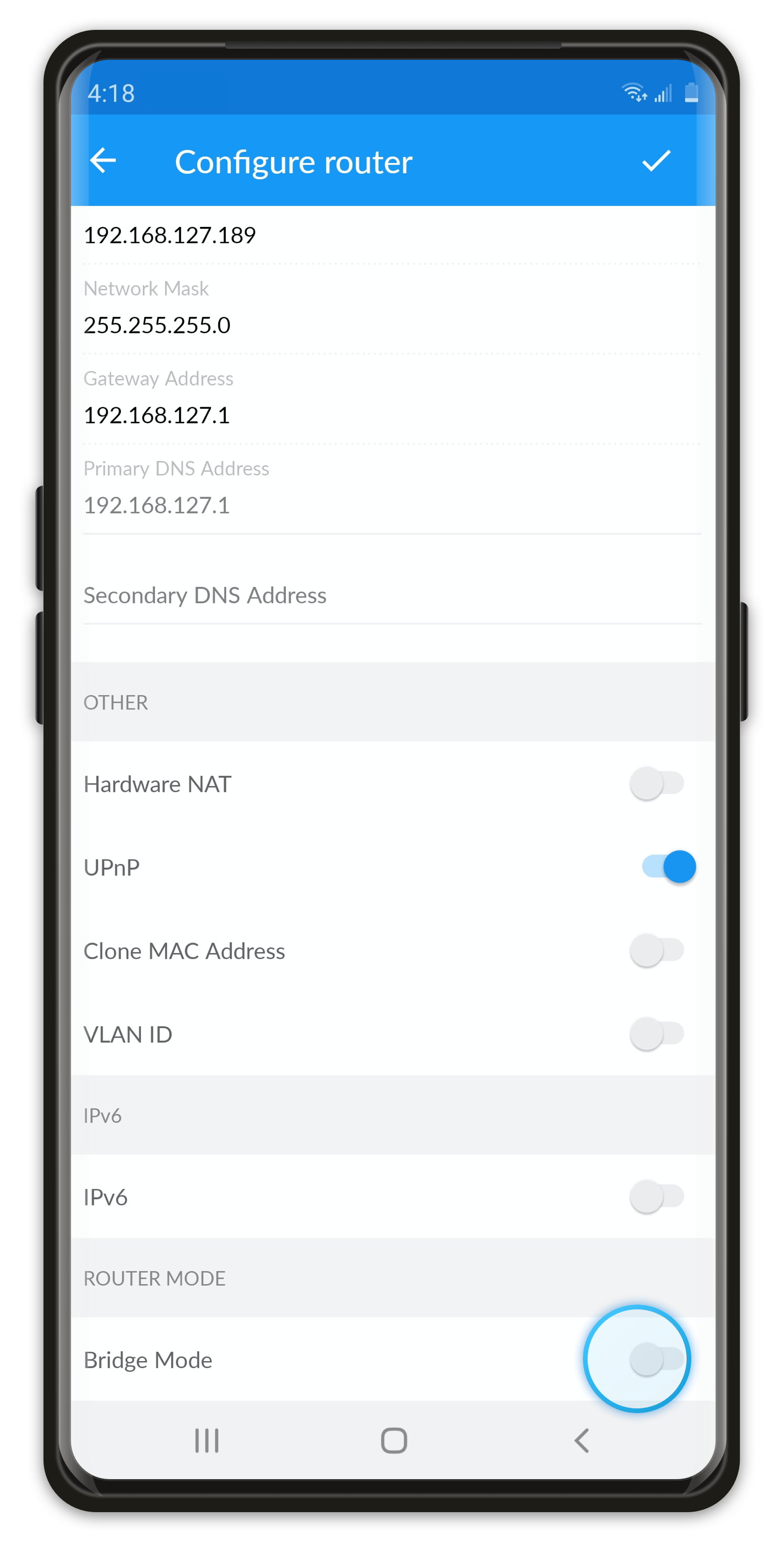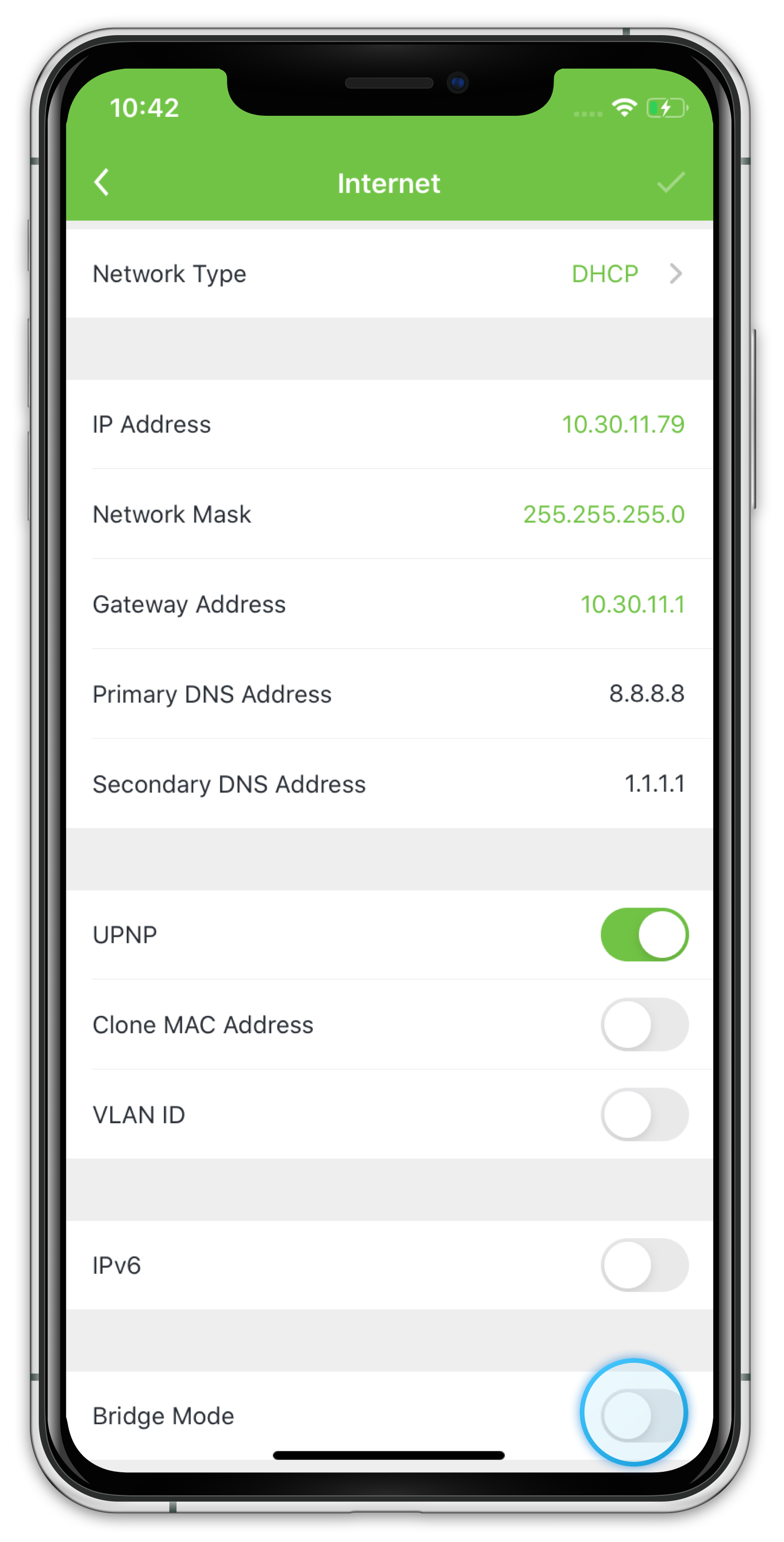 5. Tap ✓ to save your settings.
6. AmpliFi will restart and apply the updated settings.