All devices can be reset using the reset button on the device. If you're having a hard time locating the reset button, please take a look at the Quick Start Guide of your specific device. Please note that a factory reset will bring your device back to "out of the box" status, so you will need to set it up again: including any pairing with MeshPoints or Teleport. After resetting any of these devices you must use their Quick Start Guide to set them up once again. If you are not completely locked out of the system, you may create a backup before resetting in order to restore your configuration later.
Find instructions to reset the Routers, MeshPoints and Teleport below.
Reset for Routers: AmpliFi Router, Instant Router and Gamer's Edition Router
Important If you are performing a factory reset on an AmpliFi kit versus a standalone router, you will need to factory reset the MeshPoints as well. Reset the MeshPoints first and then the main router.
Physical Reset
Use a straightened paperclip or similar thin object to press the Reset button located on the bottom of the AmpliFi router for 5 seconds or until the screen shows rebooting. Then release.
Reset via the AmpliFi App
1. Launch the AmpliFi app.
2. Tap the icon of the AmpliFi router.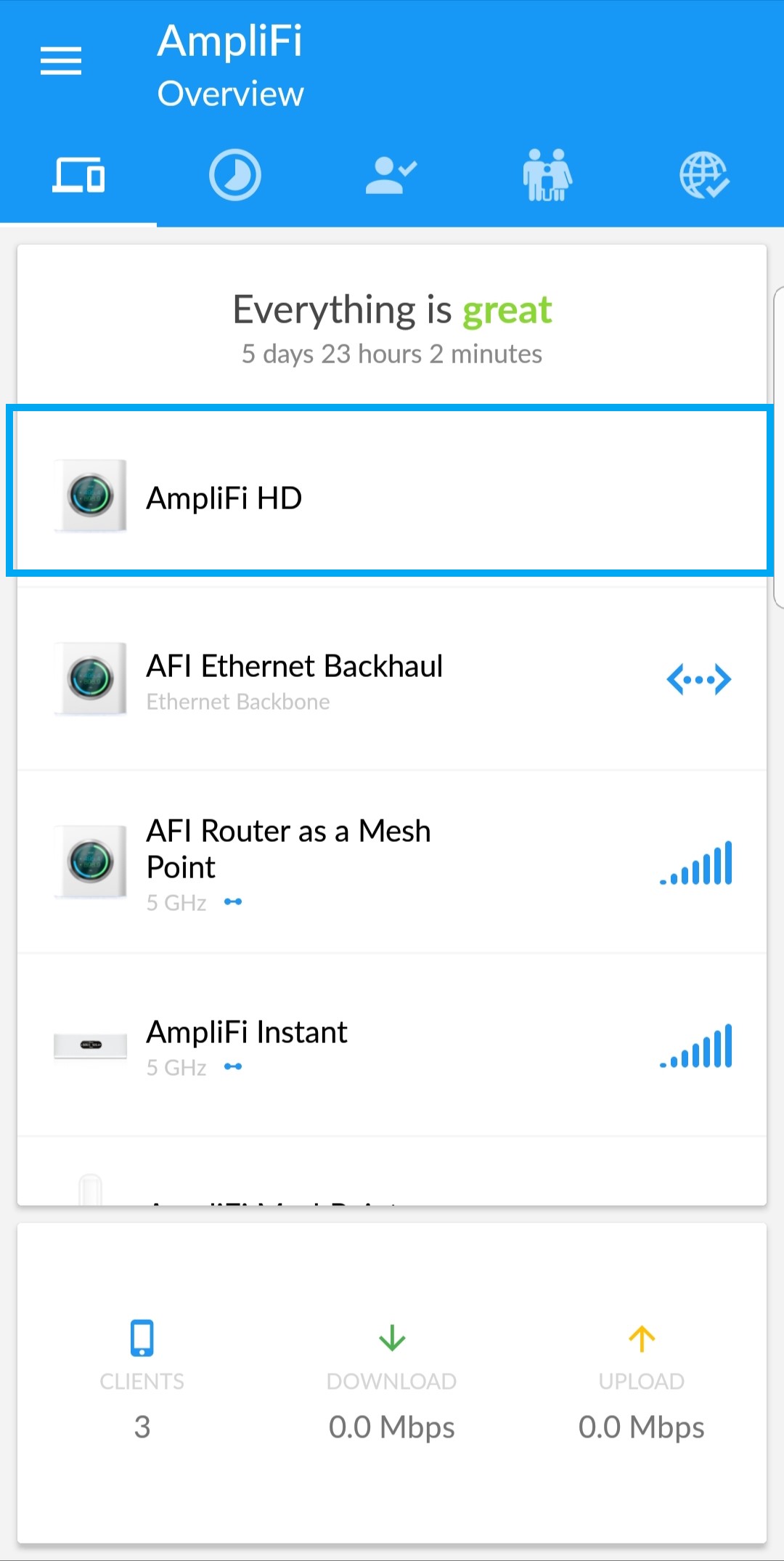 3. Tap General.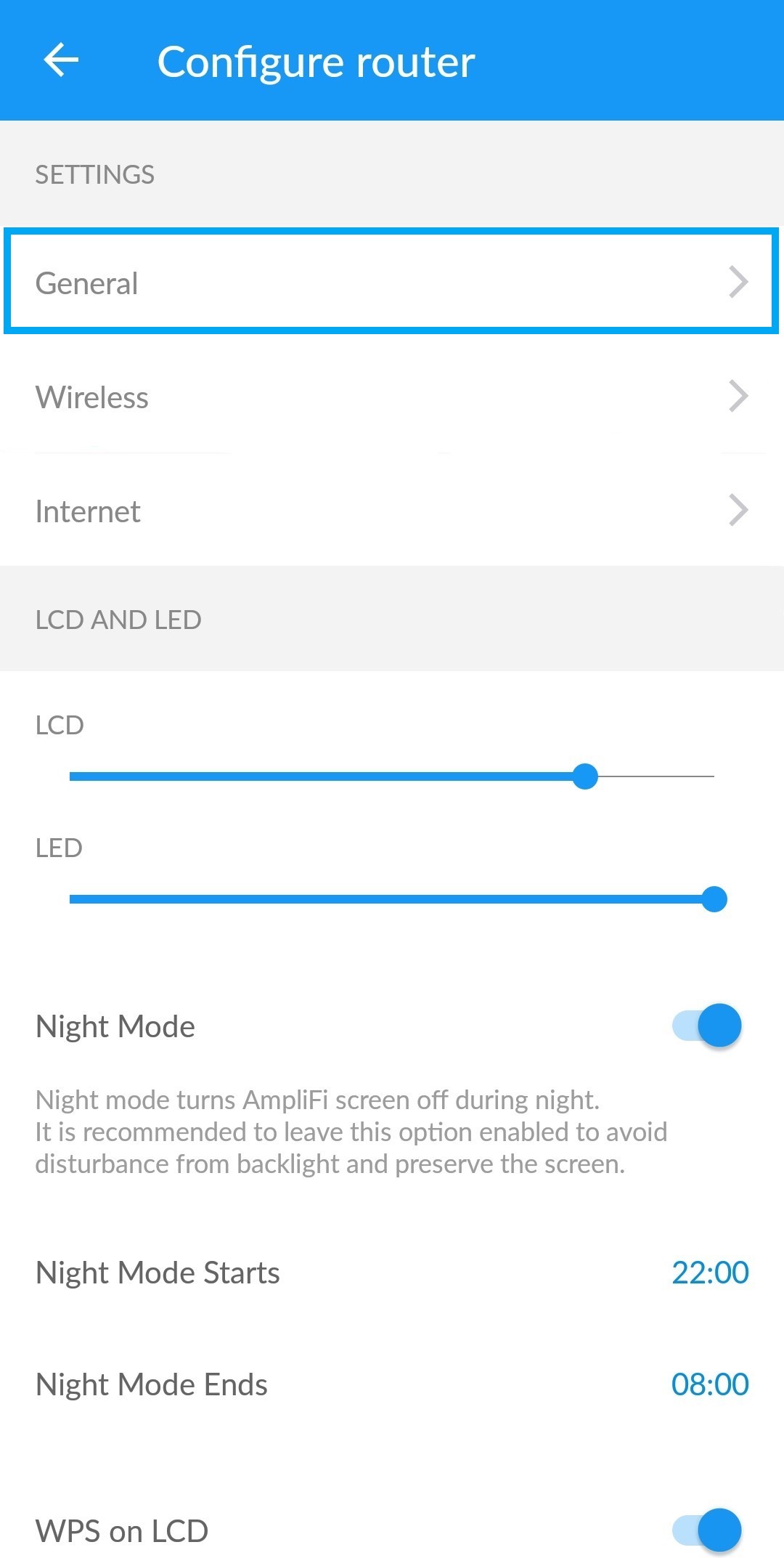 4. Scroll down to the bottom of the screen and tap Factory Reset.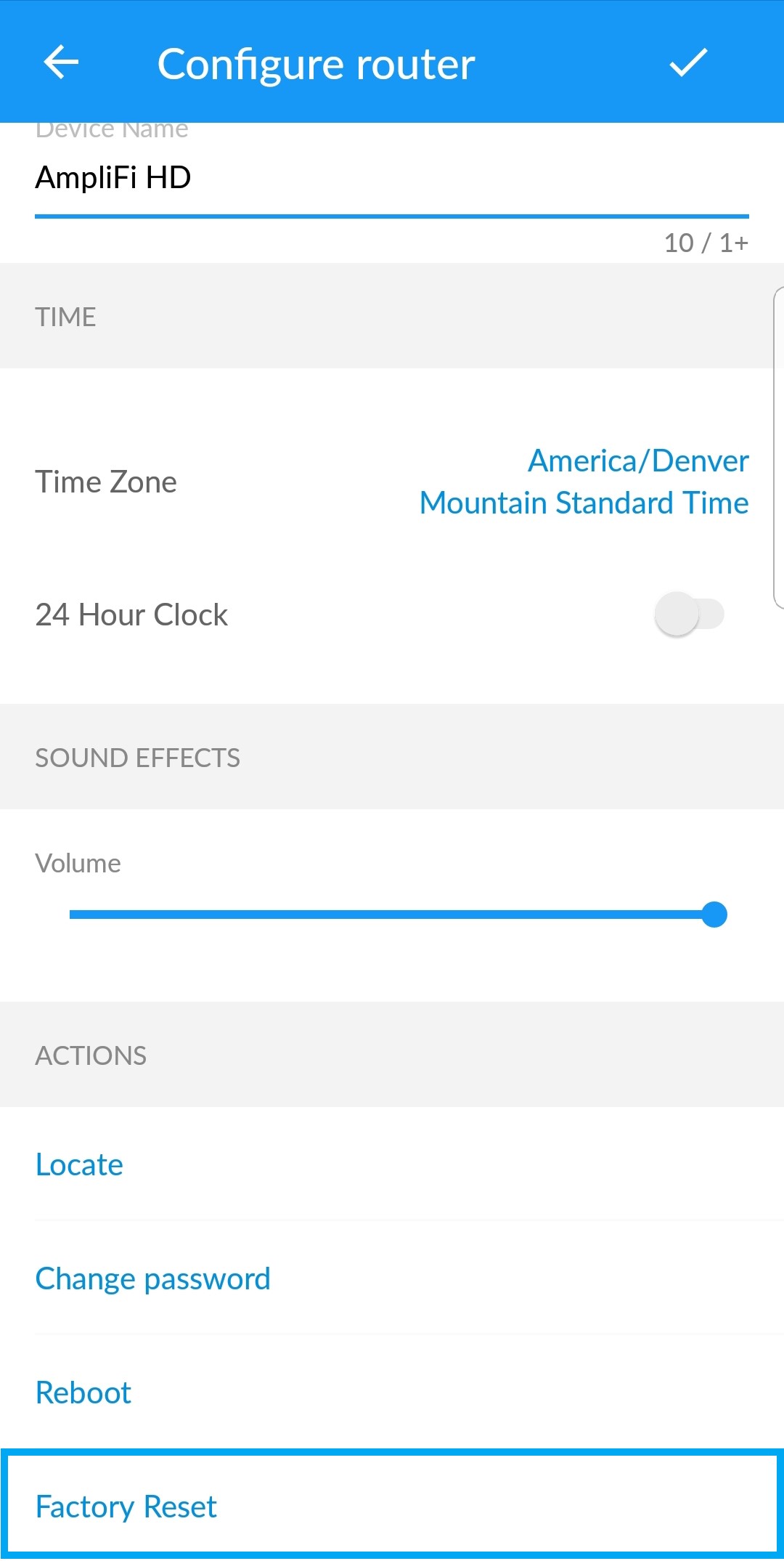 The AmpliFi will proceed to reset. If your AmpliFi is stuck booting up after the reset please try unplugging the router (and MeshPoints if they are also part of the setup). Wait three minutes and plug them in again to restart the system.
Physical Reset for MeshPoint
The AmpliFi MeshPoint can be reset by holding a paperclip into the reset hole located on the left hand side of the MeshPoint itself. Make sure the MeshPoint is plugged in and hold the paperclip in for 10 seconds or until a load tone is output.
Physical Reset for Teleport
The AmpliFi Teleport can be reset by holding a paperclip into the reset hole located on the bottom of the Teleport device next to the ethernet jack. Hold the paperclip in for 10 seconds.