All client devices connected to your AmpliFi network can be viewed and managed in the Devices tab found in the mobile app. Devices are automatically identified based on the first 6 characters of their MAC ID, known as the OUI (Organizational Unique Identifier). Devices will first appear with generic names and WiFi icon

if they cannot be identified by their OUI, until you customize them.

To customize a device name and icon follow these steps:
Changing icons through the mobile app
1. Tap Devices.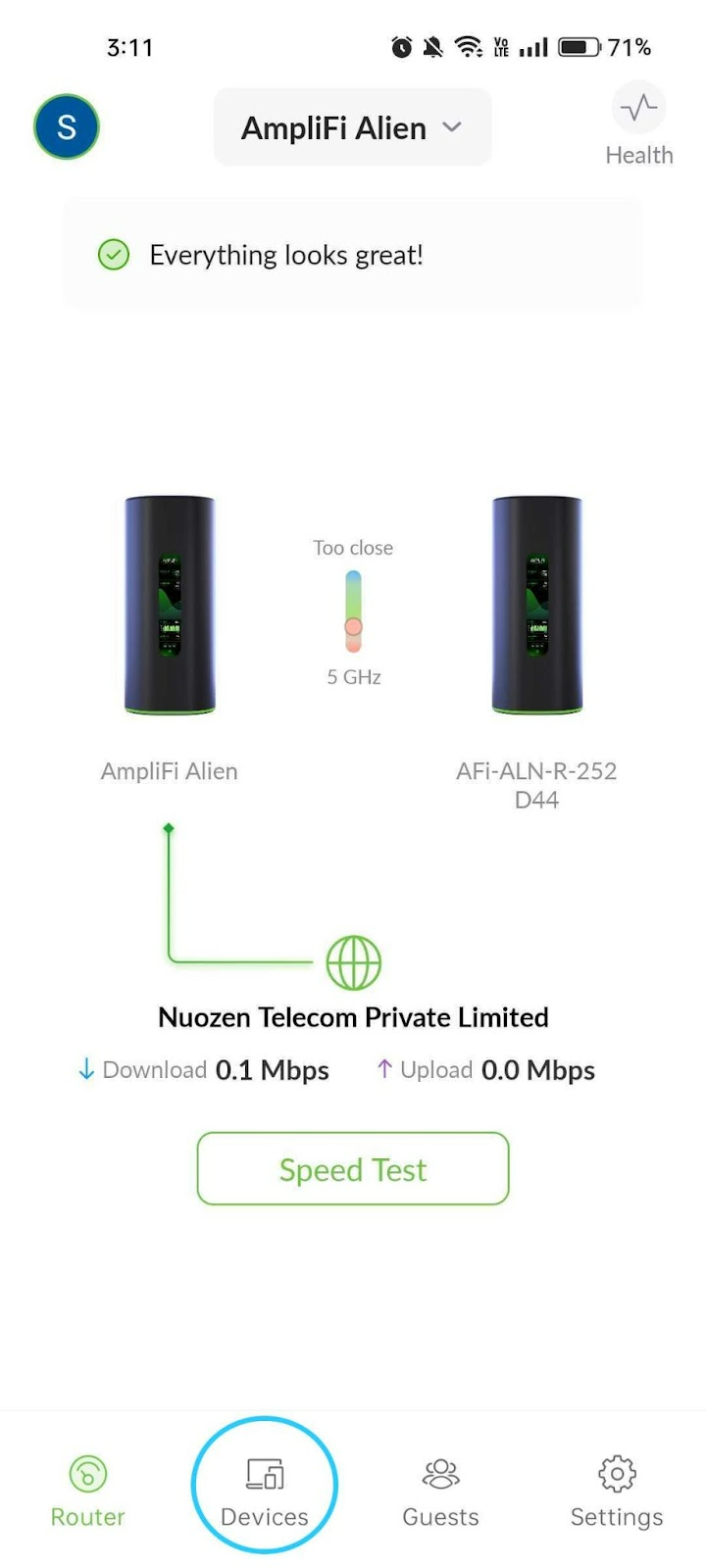 2. Select the device you wish to update.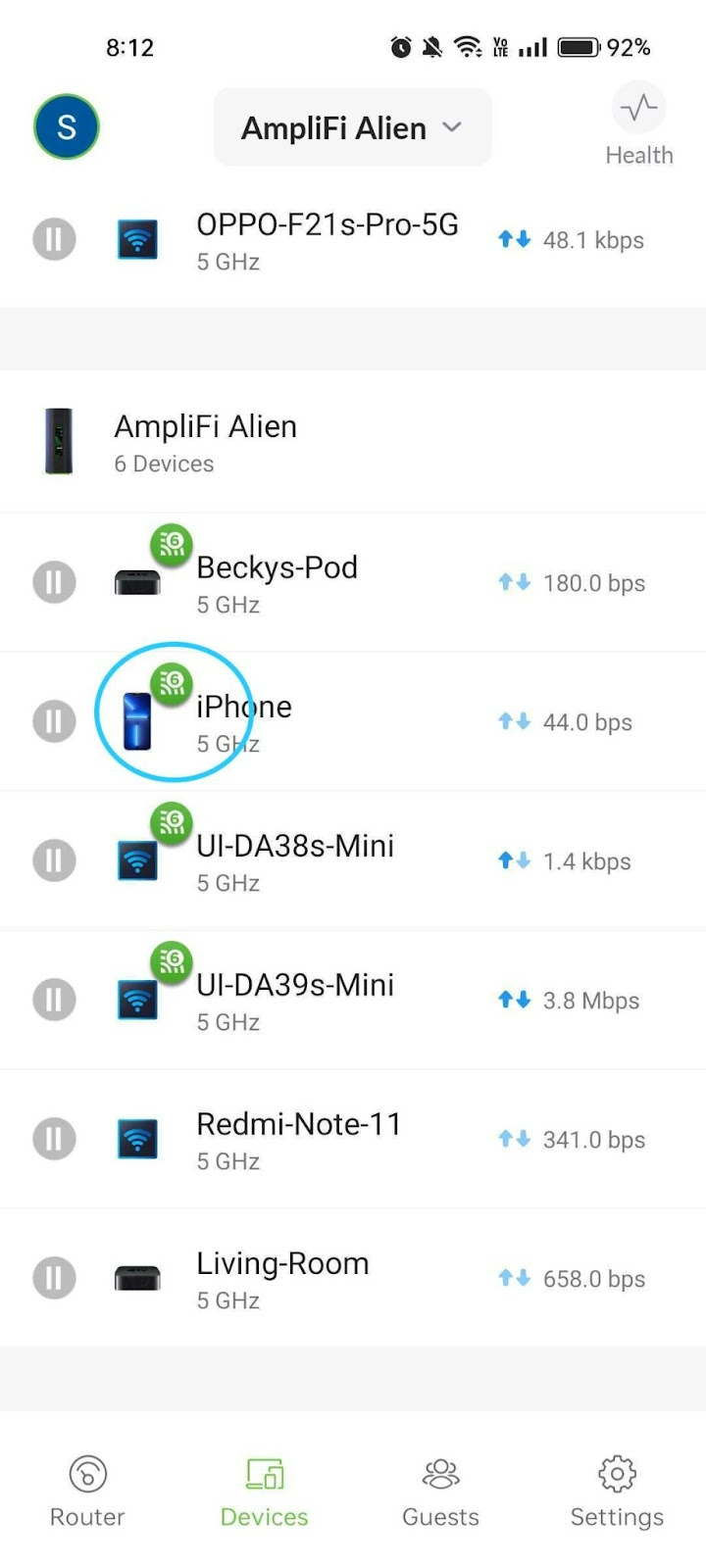 3. To modify the device name, tap the current device name in the Client Details section.
To modify the device icon, tap "Change Icon".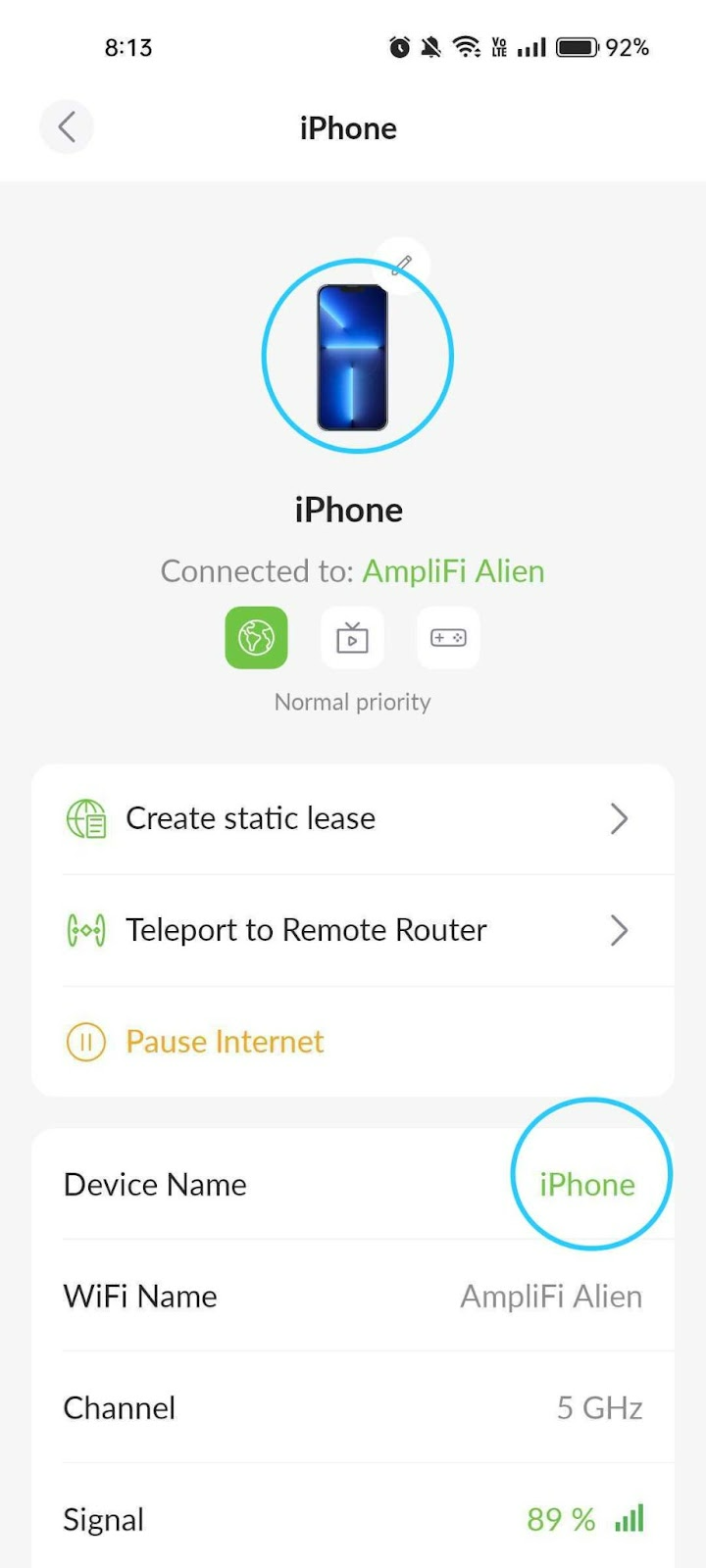 4. You can search for specific icons by name, or you can browse all device icons by manufacturer.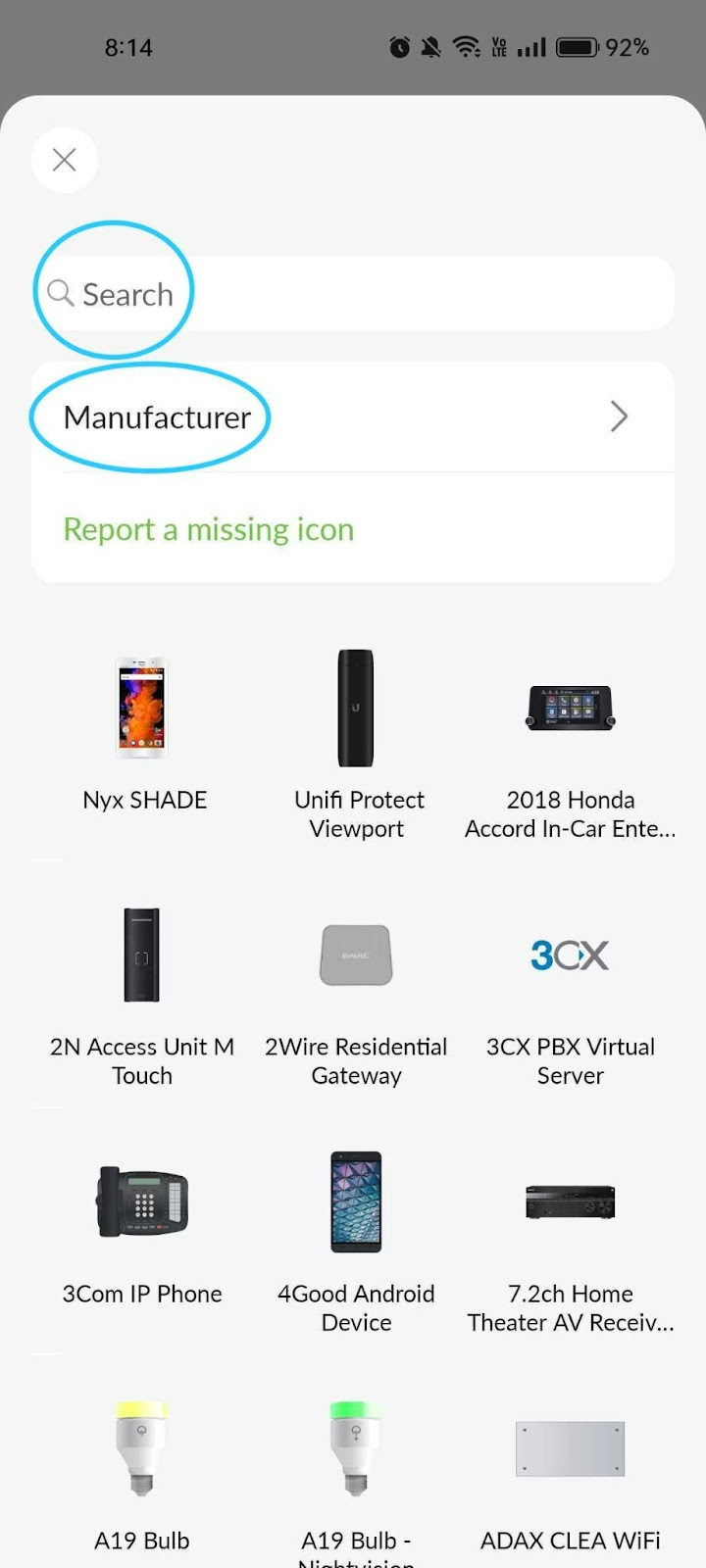 5. The changes you made will now be displayed on the list of connected devices, as well as in the web interface.
Changing icons through the web interface
1. First, log in to AmpliFi's web interface, and select "System Info" in the top right corner.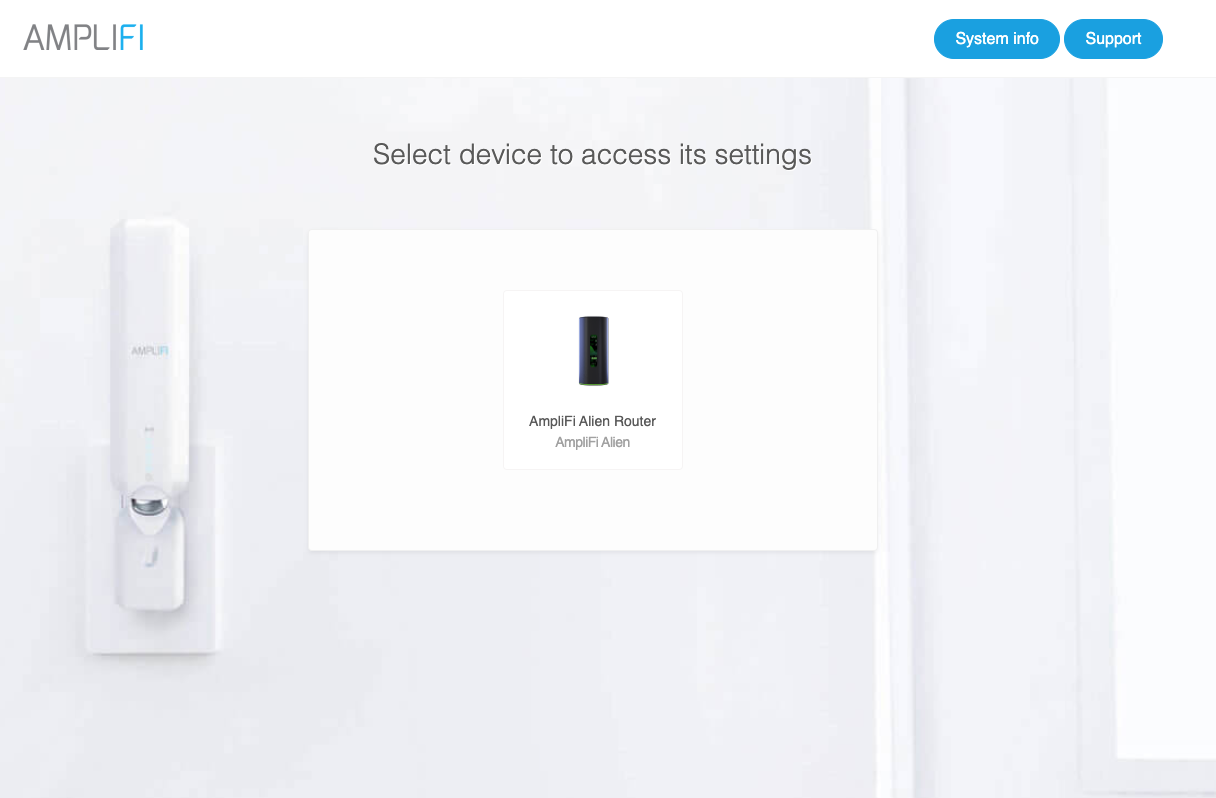 2. Select the device you wish to modify.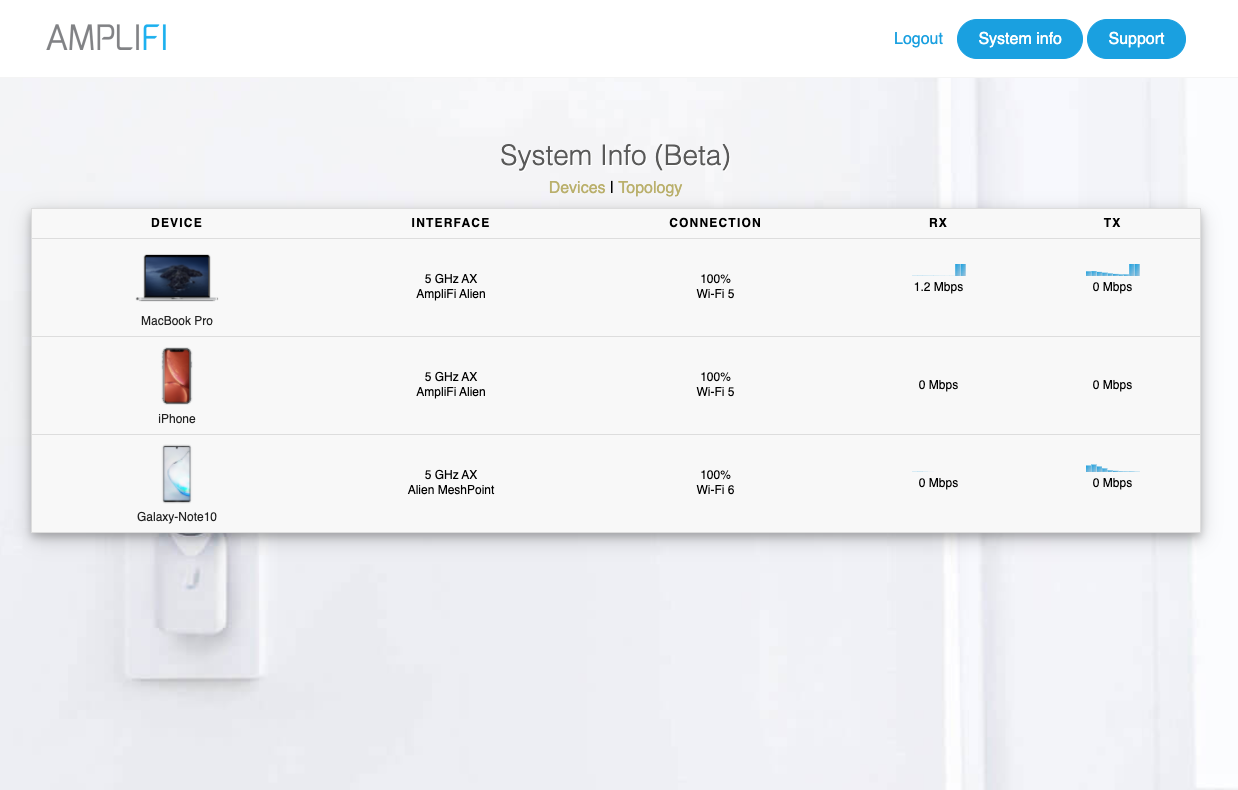 3. Clicking on the device name highlighted in BLUE will open a text box for you to modify the name. Select the "Change Icon" option underneath the device logo to change your device's image.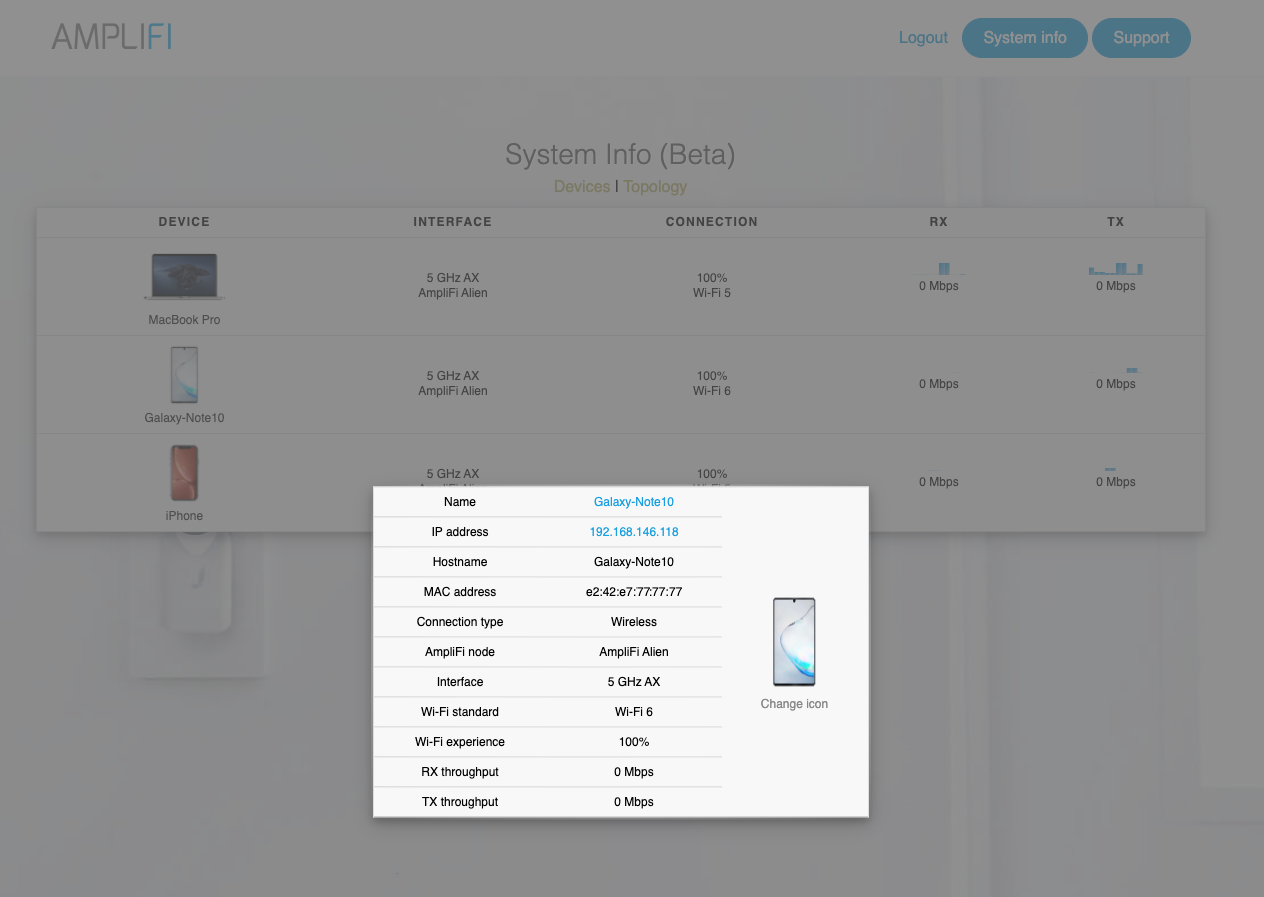 4. Search by keywords or with the device's specific name. Updating the device icon and name on the web interface in this way will also update your device's information on the mobile app.