The AmpliFi router can be factory reset via the AmpliFi app or manually via a hardware reset by pressing the reset button. See the different methods below, along with how to set up the router once again after the reset has been successfully accomplished.
Important If you are performing a factory reset on a kit and need to factory reset the MeshPoints as well. Do the MeshPoints first and then the main router.
Reset via the AmpliFi app
1. Launch the AmpliFi app.
2. Tap the icon of the AmpliFi router.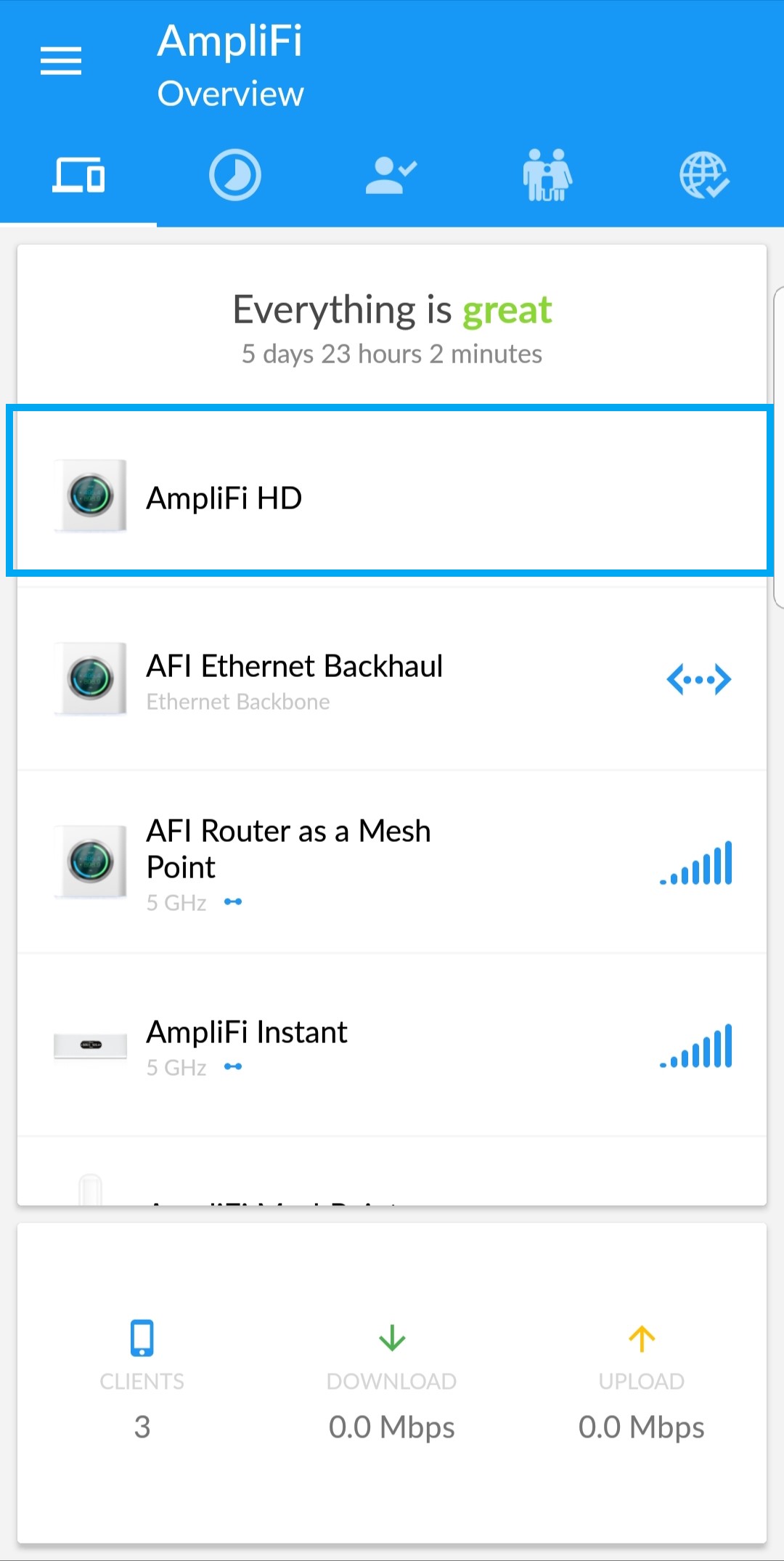 3. Tap General.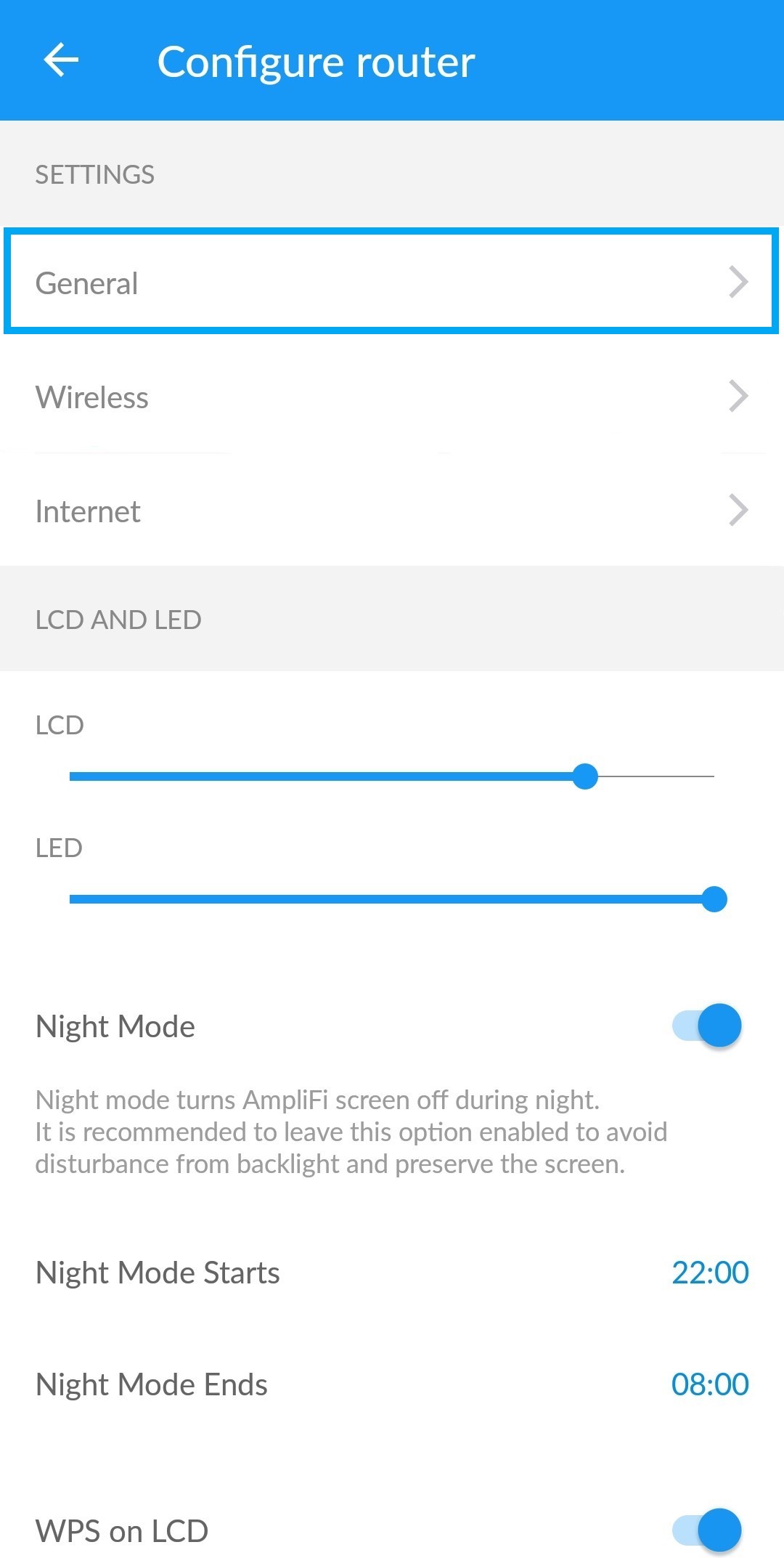 4. Scroll down to the bottom of the screen and tap Factory Reset.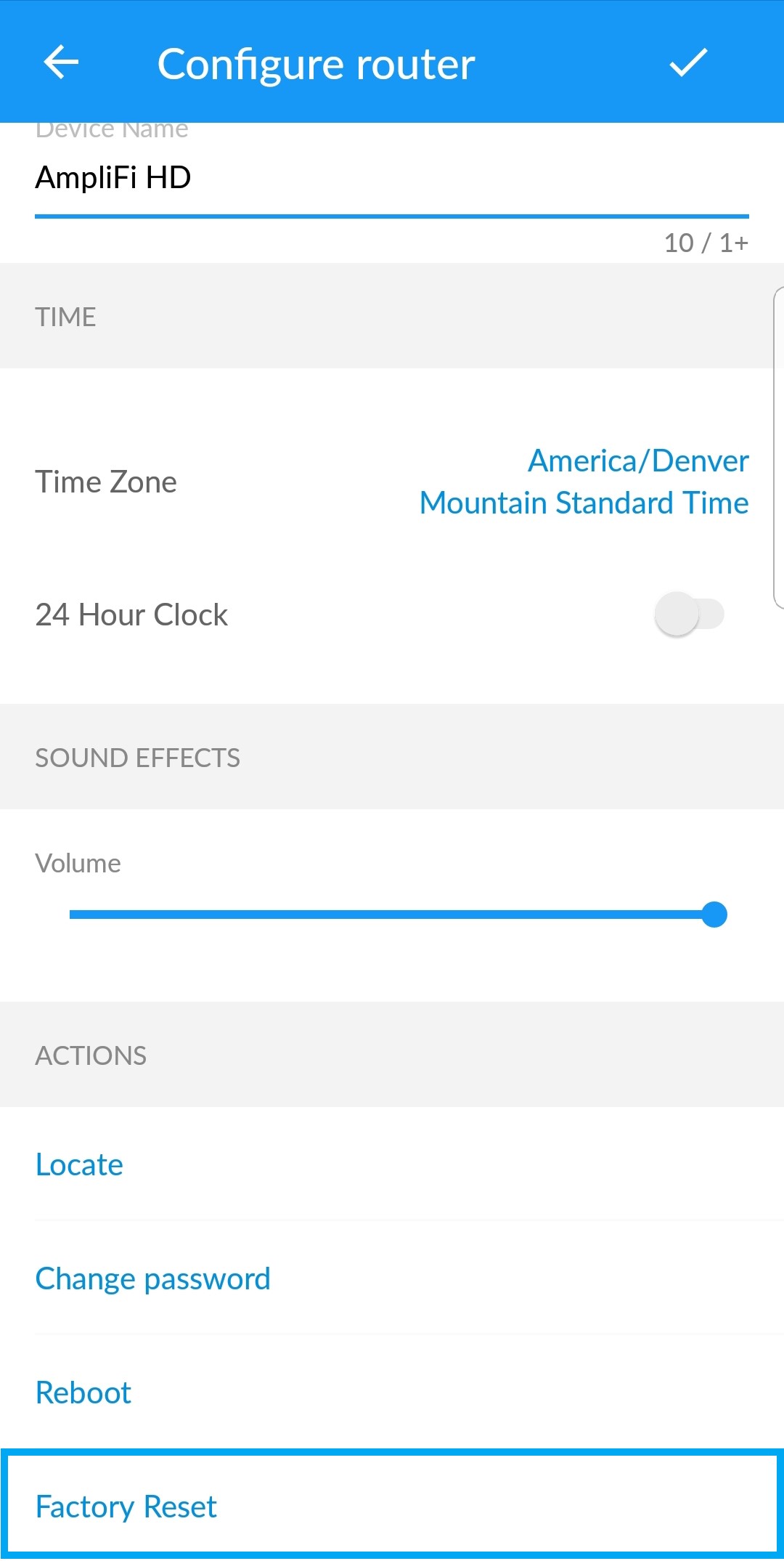 The AmpliFi will proceed to reset. If your AmpliFi is stuck booting up after the reset please try unplugging the router (and MeshPoints if they are also part of the setup). Wait three minutes and plug them in again to restart the system.
My AmpliFi is stuck booting up after the reset. 
Hardware Reset
Use a straightened paperclip or similar thin object to press the Reset button located on the bottom of the AmpliFi router for 5 seconds or until the screen shows rebooting. Then release.
Setting Up the Router After the Reset via the AmpliFi App
1. Launch the AmpliFi app.
2. Tap on the top, left corner menu button (three horizontal lines).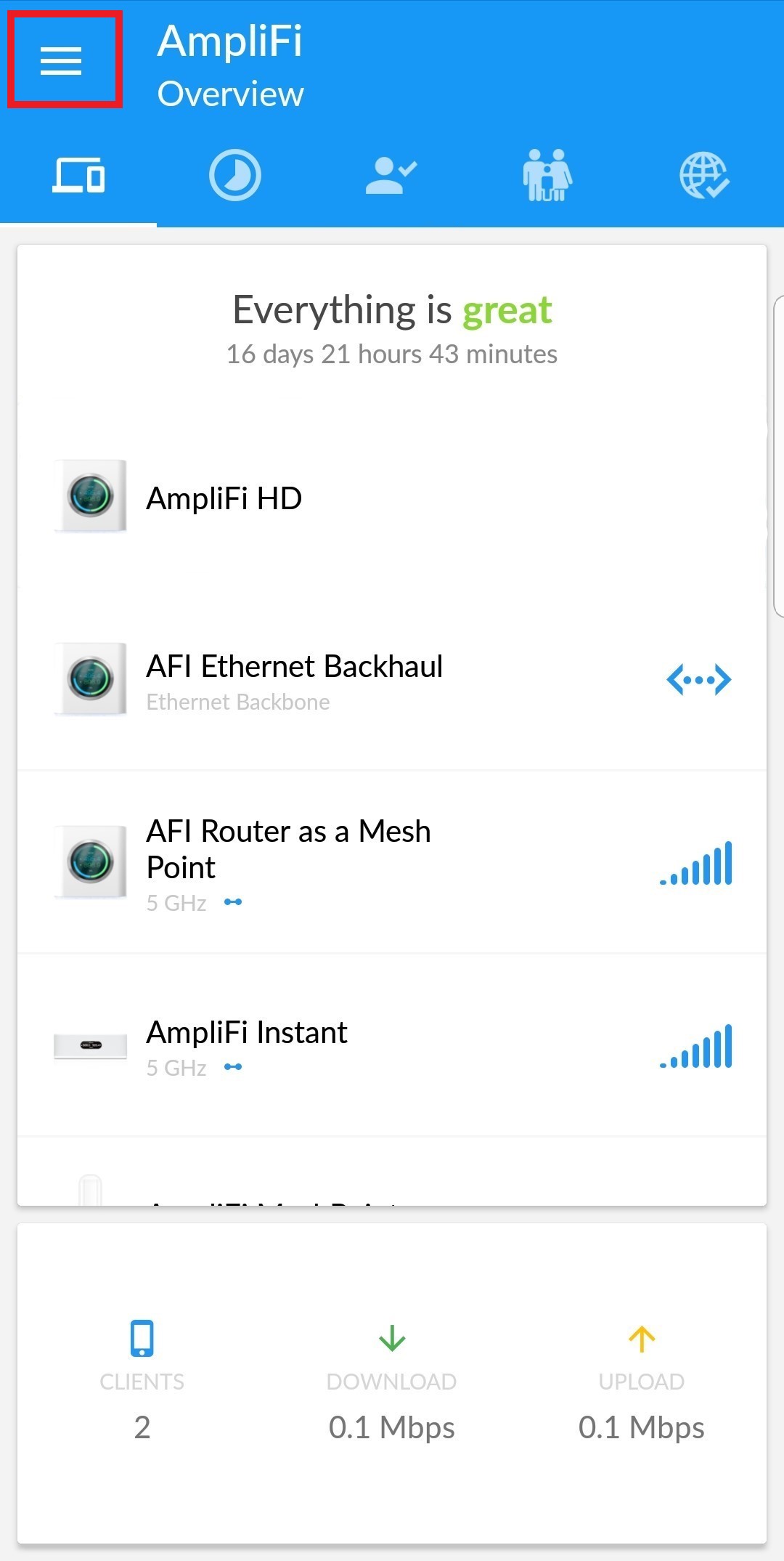 3. Tap on Switch AmpliFi or Start Wizard on the bottom of the page.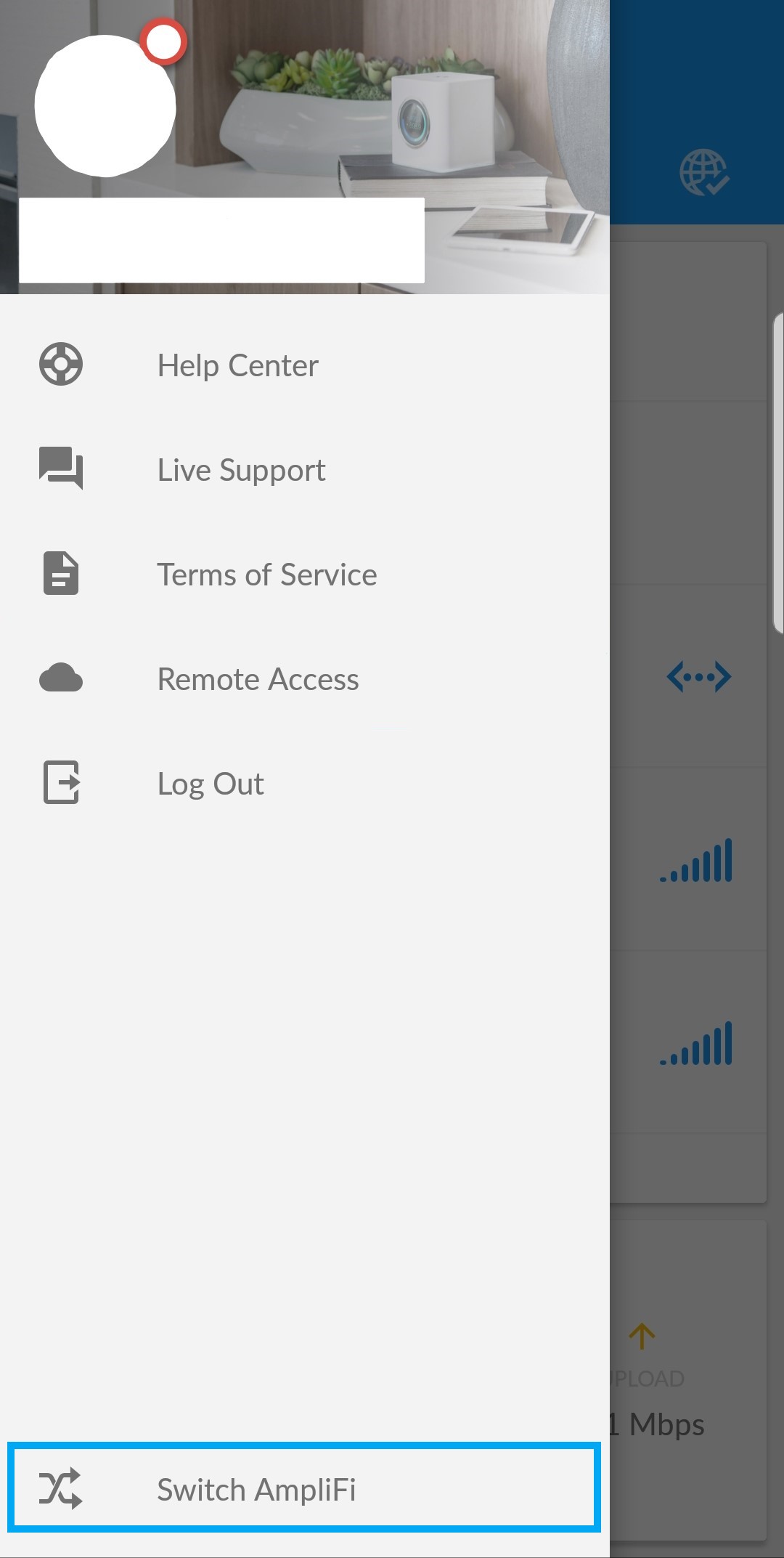 4. Tap on the first option: "Setup AmpliFi Mesh System".