Before proceeding to follow these instructions, please verify that your AmpliFi system is running the latest firmware and the mobile app is running the latest software.
Note It is recommended to always upgrade to the newest release available. In the case of IPv6 configuration, it is necessary to be using as a minimum the following versions: AmpliFi router firmware v2.2.0 or later, iOS and Android App v1.6.0 or later.
Please follow these steps to locate and enable IPv6.
1. Open your AmpliFi smartphone app.
2. Tap the image of the router to open the router's settings.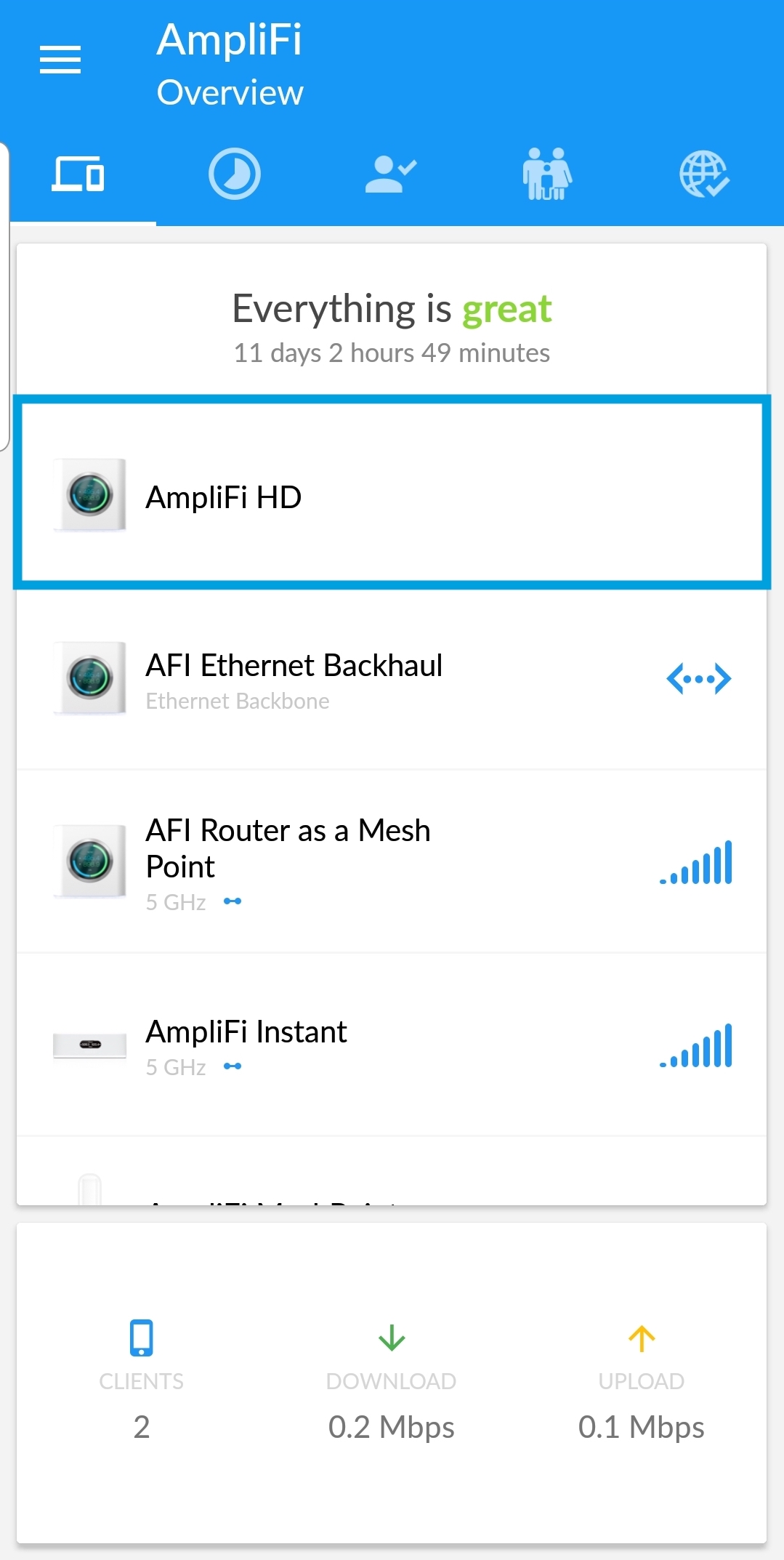 3. Select the "Internet".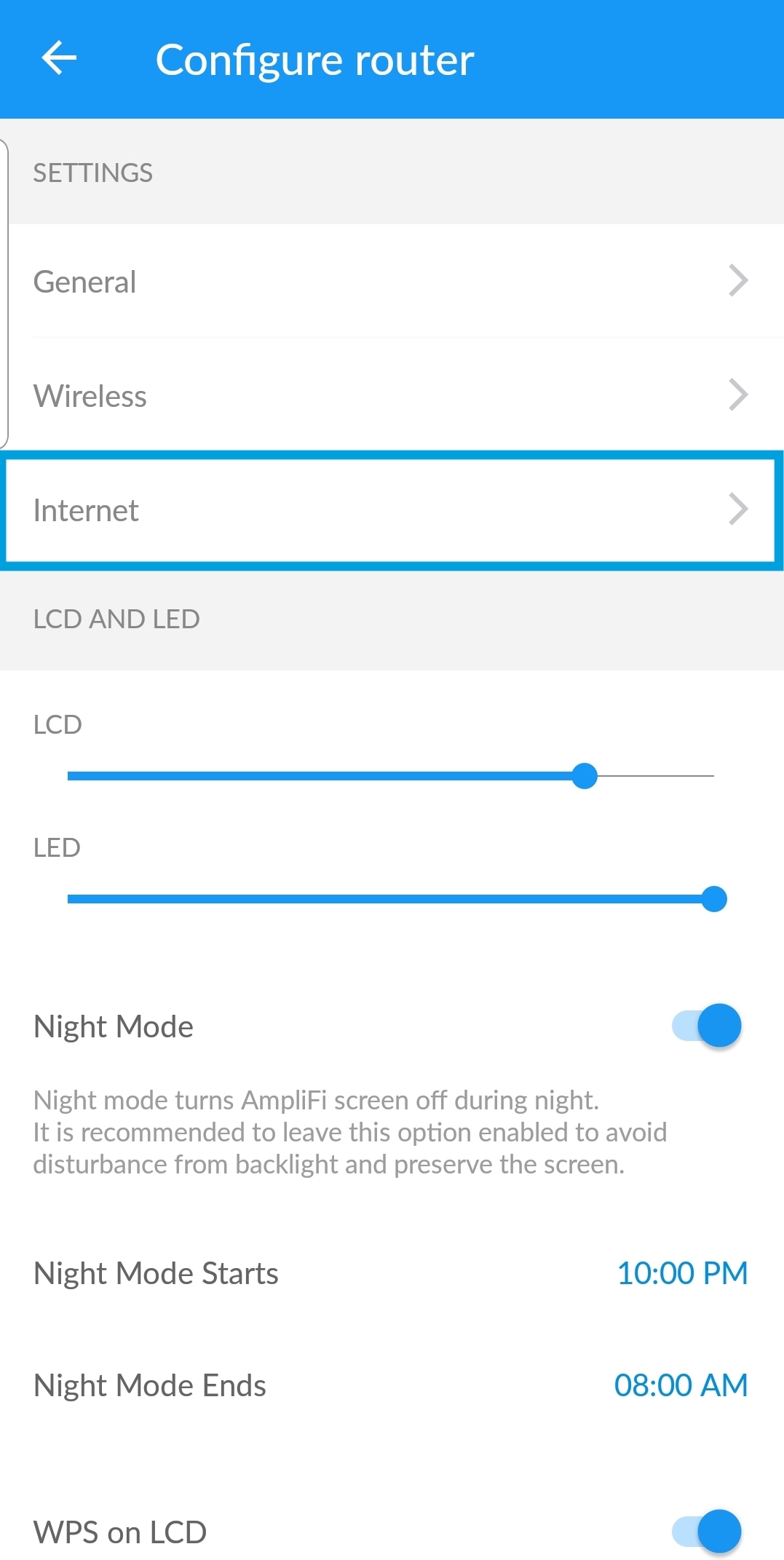 4. Scroll down to "IPv6" and toggle this On. Once it is enabled it will be blue and have a drop down menu for further configuration.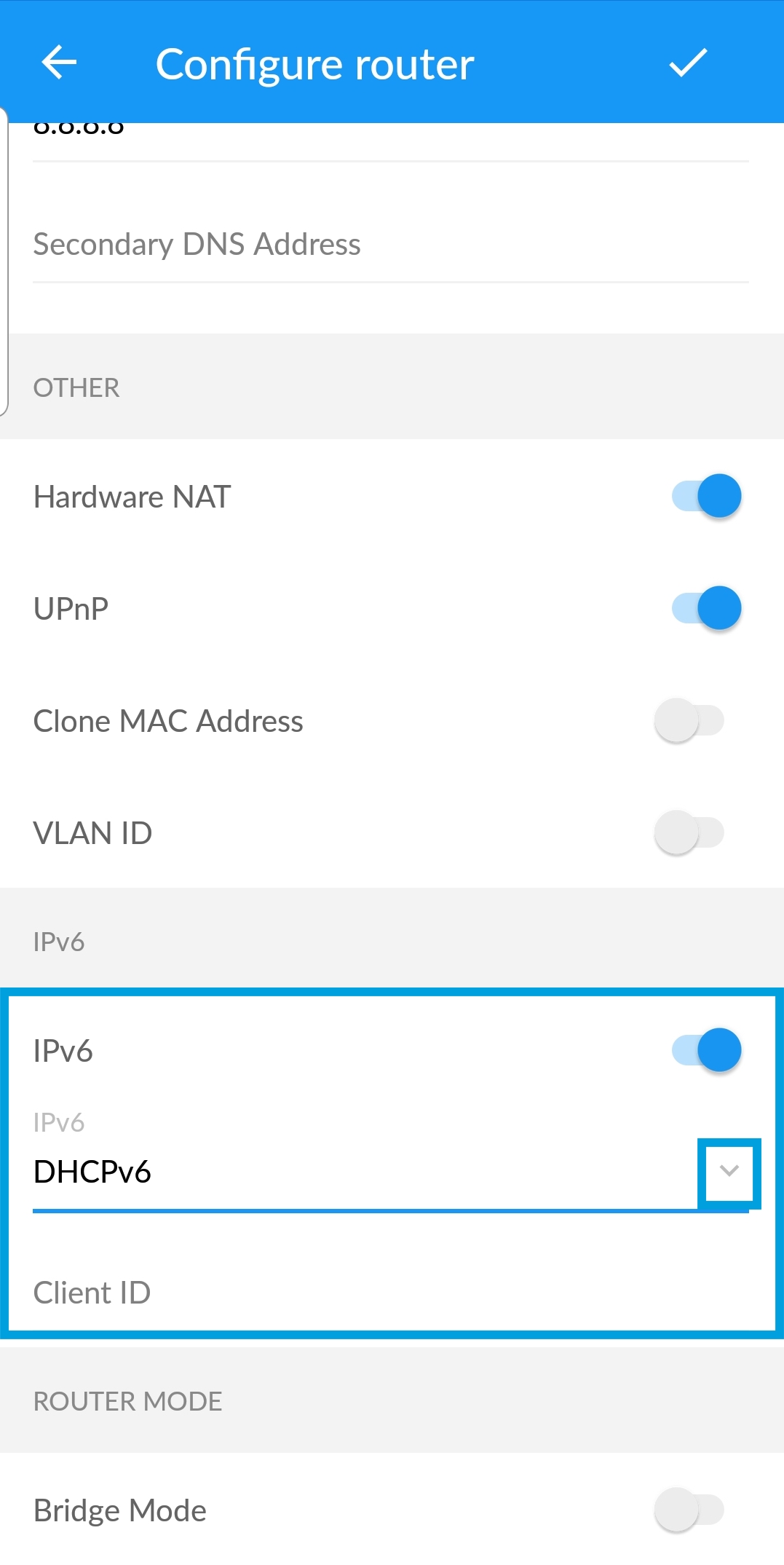 5. Verify corresponding Network Type.
DHCPv6:

This mode should be used in most cases. It requires native IPv6 connectivity from your Internet Service Provider (ISP). The

"Client ID" field is used with the DHCPv6 protocol, but this is not a required field. If you need a Client ID, please contact your ISP in order to receive an IPv6 address.

6to4: This mode can be used when your ISP does not provide native IPv6 connectivity.
6. Tap the check mark on the top right corner to save your settings. If you encounter issues after following this guide, please see our Troubleshooting article.