The Hardware NAT feature is specifically designed for gigabit users who are experiencing slower throughput via their AmpliFi's LAN ports. It is only recommend to enable this feature if you are experiencing slower "hardwired" speeds from the AmpliFi unit and have a confirmed gigabit internet plan.
Note This feature is only applicable to the AmpliFi HD and Gamer's Edition models and is not available for routers that are in bridge mode.

Follow the steps below to enable this feature:
1. Launch the AmpliFi app.
2. Select the image of the AmpliFi router to open the Configuration page.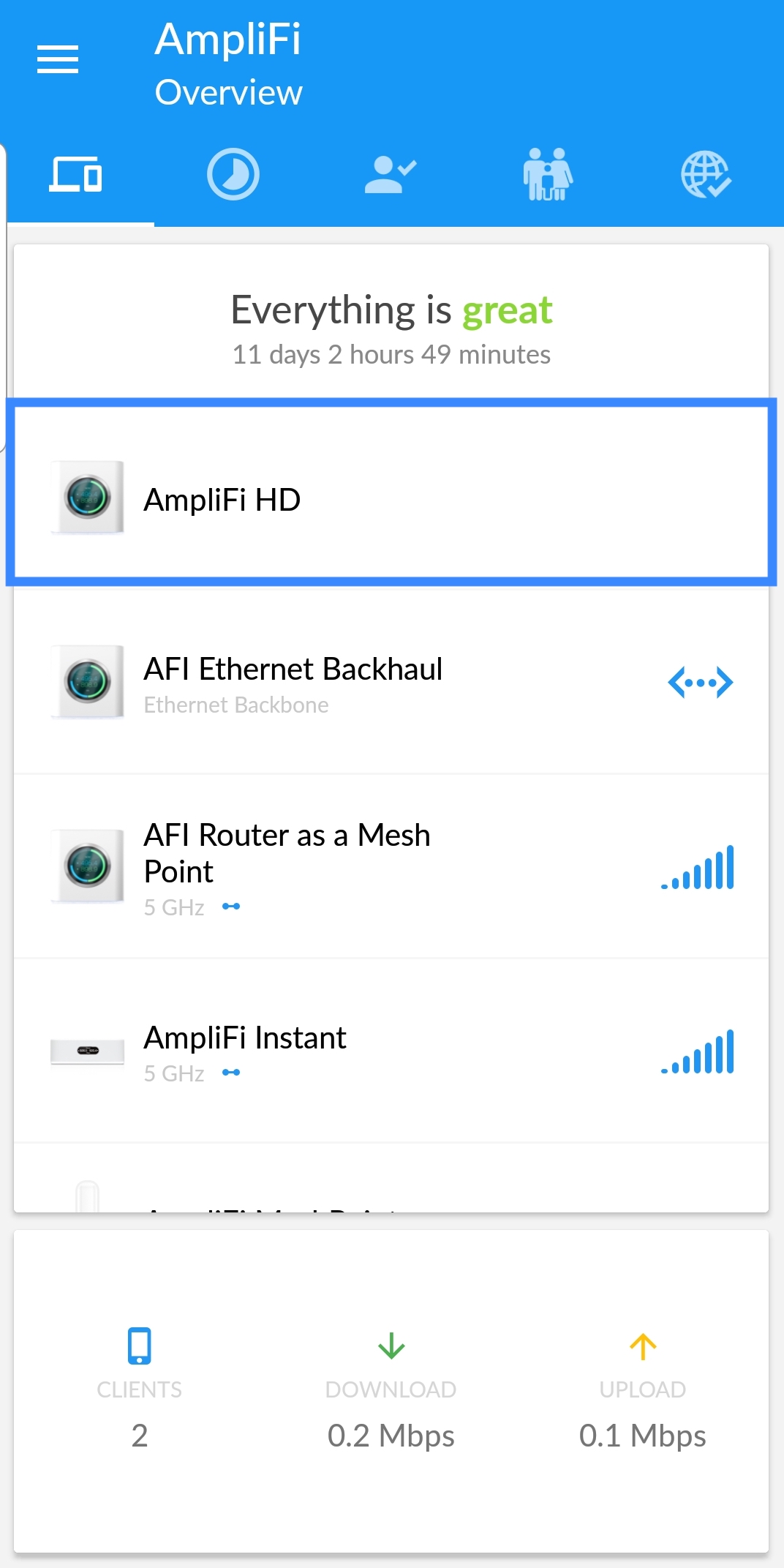 3. Under Settings, select the Internet subsection.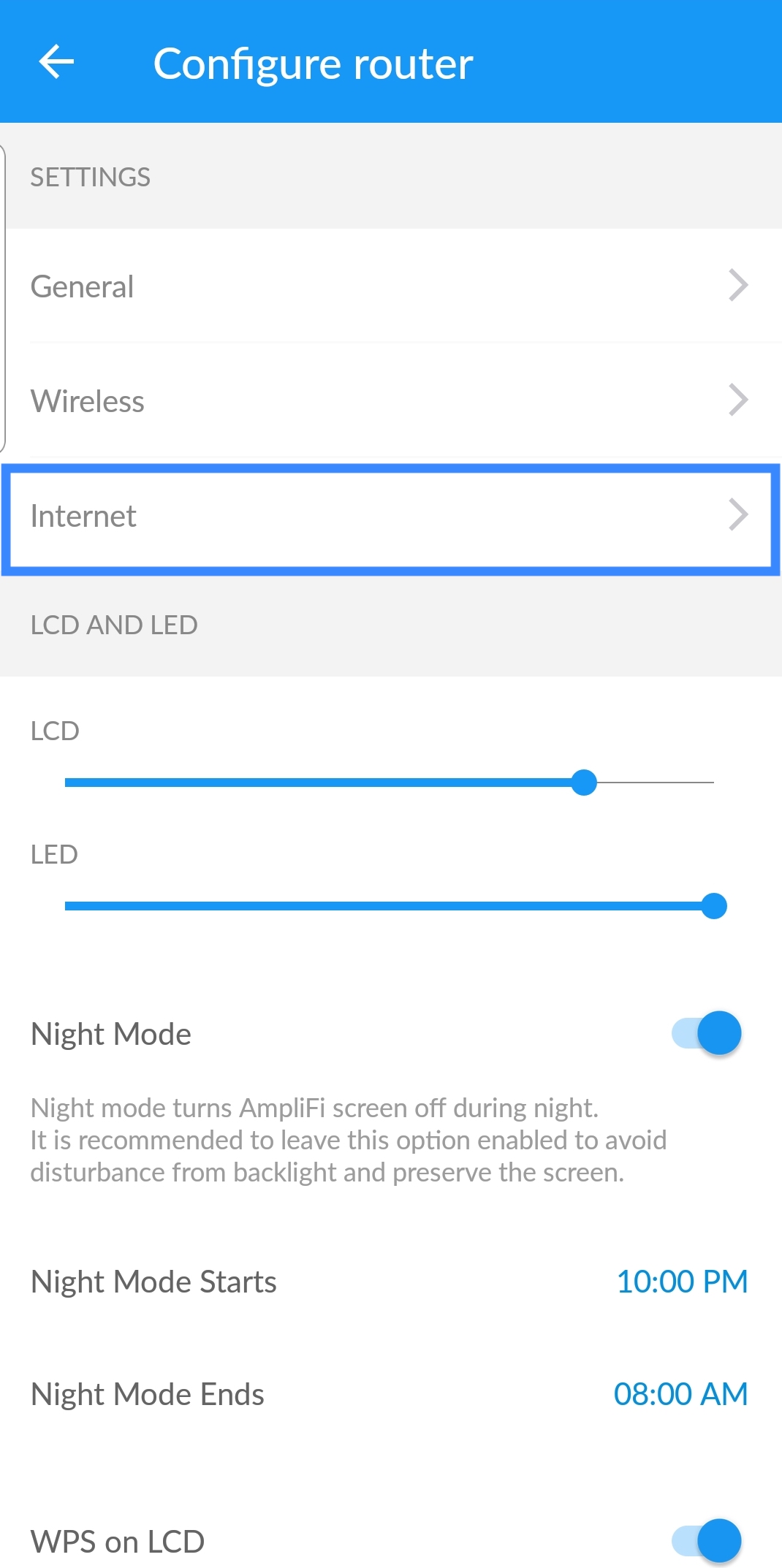 4. Scroll down to the "Other" subsection and toggle the Hardware NAT to the On position.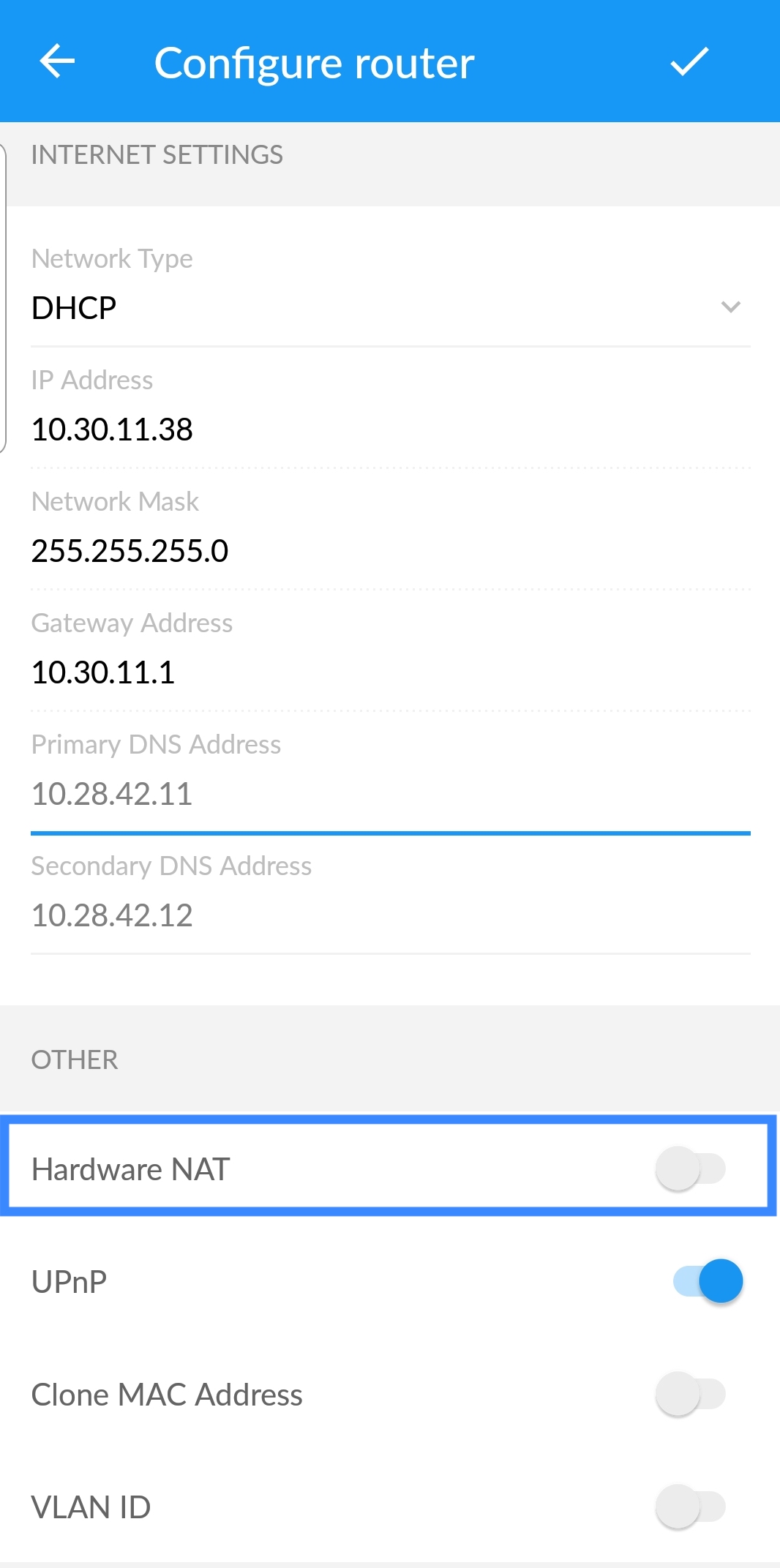 5. Once enabled, tap the check mark found in the top, right corner of the page to save the configuration.
6. The router will perform a reboot and Hardware NAT will now be enabled.