Band and Router steering may help improve speeds and connectivity on your network.
Router Steering directs devices to connect to the router instead of mesh points when possible, even if the router signal is weaker. This feature is disabled by default, but enabling it may provide faster speeds in some instances. If it proves to be detrimental to your network, disable it.
Band Steering detects clients that are capable of 5GHz connection and steers them to that frequency. By doing this, it leaves the 2.4GHz band less congested for the devices that are not capable of connecting to the 5GHz band. This feature is enabled by default.
To enable or disable band and router steering on the AmpliFi router, follow these steps:
1. Open the AmpliFi app.
2. Select the AmpliFi router icon.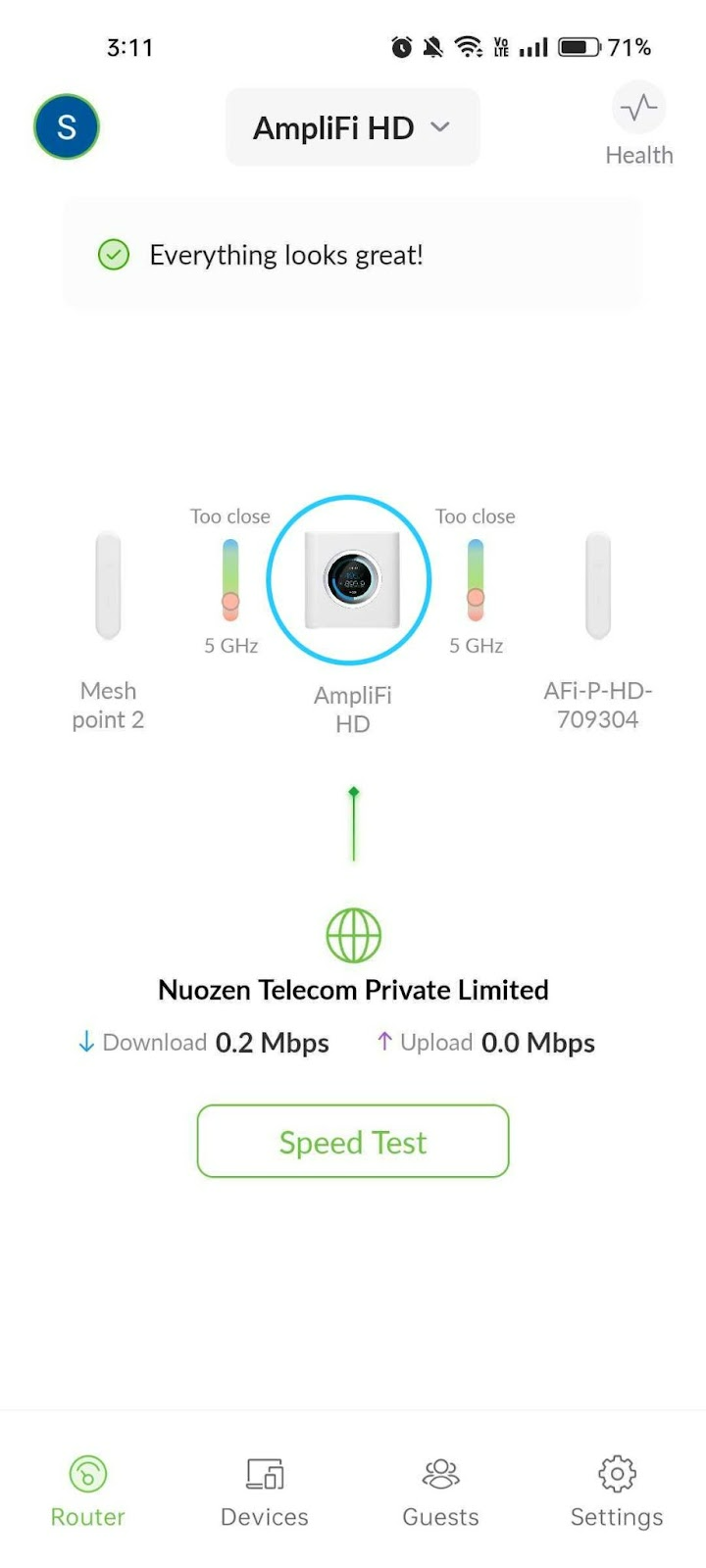 3. Tap Wireless under the Settings section.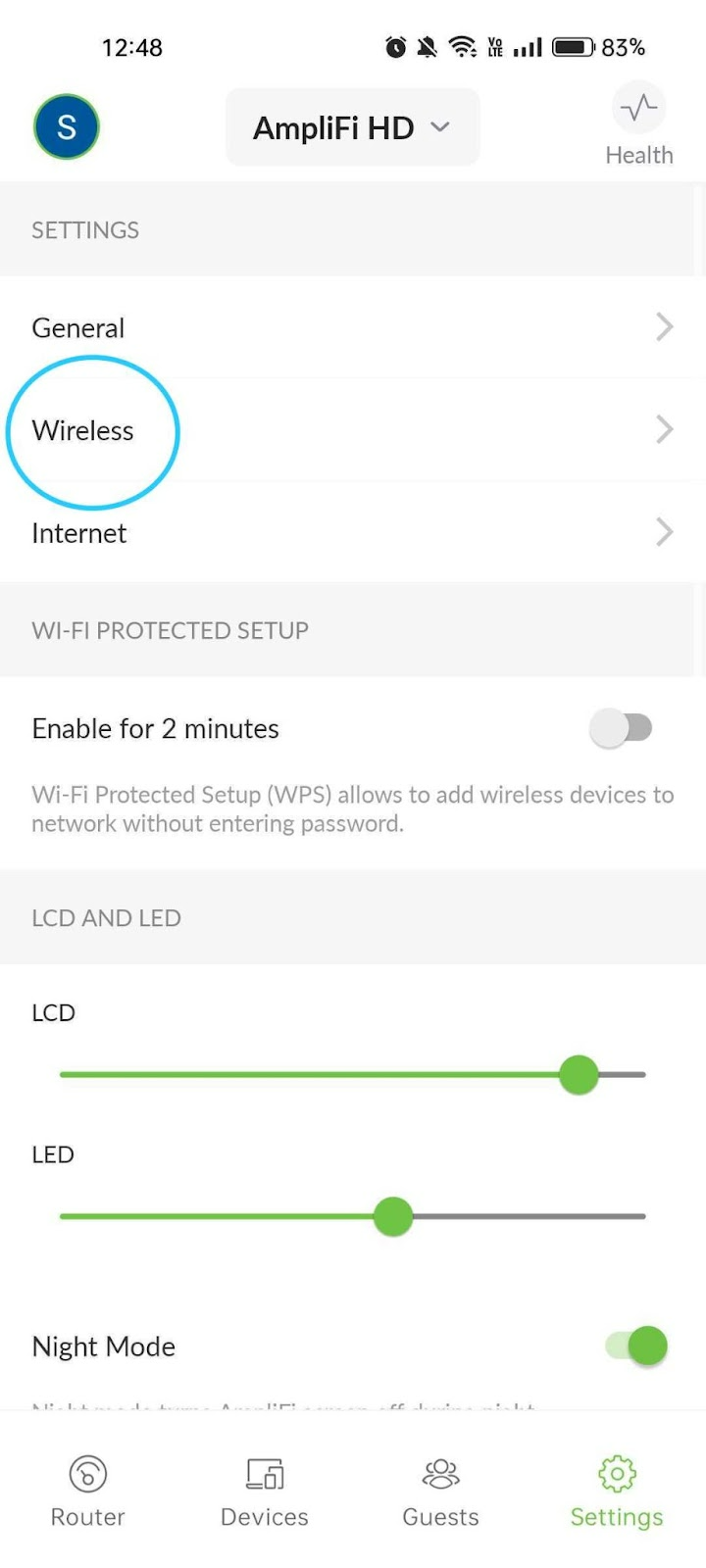 4. Toggle on/off router and band steering.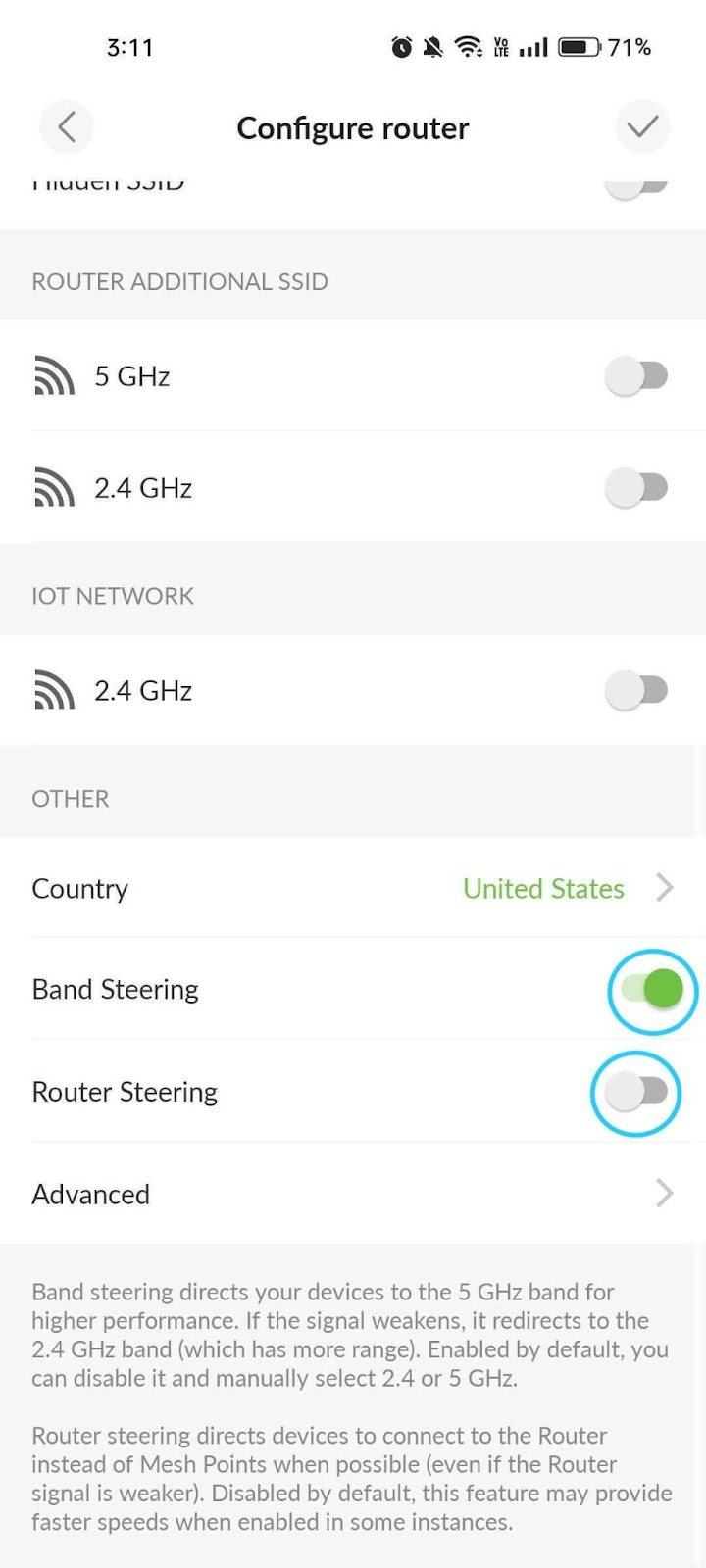 5. Tap ✓ to save your settings.