The IPv6 feature can be enabled with the AmpliFi app, to learn how to enable IPv6 please see this article. In the event of an issue with IPv6 please perform the following steps to resolve the issue:
Issue: IPv6 is turned on but resulting in the No IP Address error
Ensure that your Internet Service Provider (ISP) provides IPv6 addresses and that you can receive them. Contacting the ISP may be necessary to get this information.
In the AmpliFi app, run a diagnostics test to see if there are any errors occurring. The diagnostics test is available in the AmpliFi app on the top navigation bar.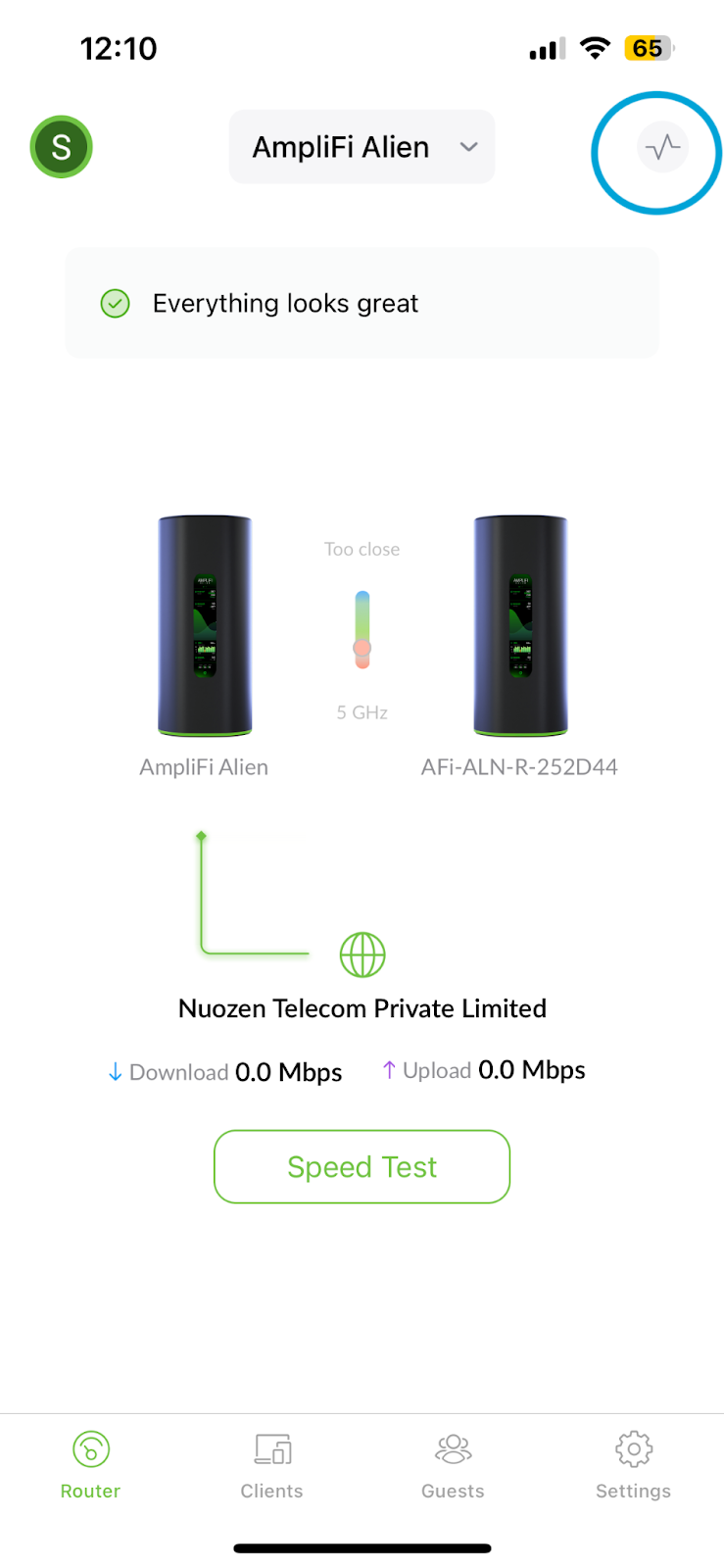 If there is an IPv6 address error, connect a computer directly to the ISP modem and see if it can get an IPv6 address.
It may be necessary to unplug your router from the modem to connect the computer to the modem.
There are 3rd party websites that will run IPv6 tests.
IPv6 is turned on and is working properly, but presenting slow/unstable speeds
IPv6 may not be provided as the native protocol and the IPv6 option may need to be configured from DHCPv6 to 6to4. For instructions on how to do this see this article. This is also something that your ISP can confirm.