In the event that the AmpliFi router displays a "Adapter error" on the LCD screen please perform the following steps.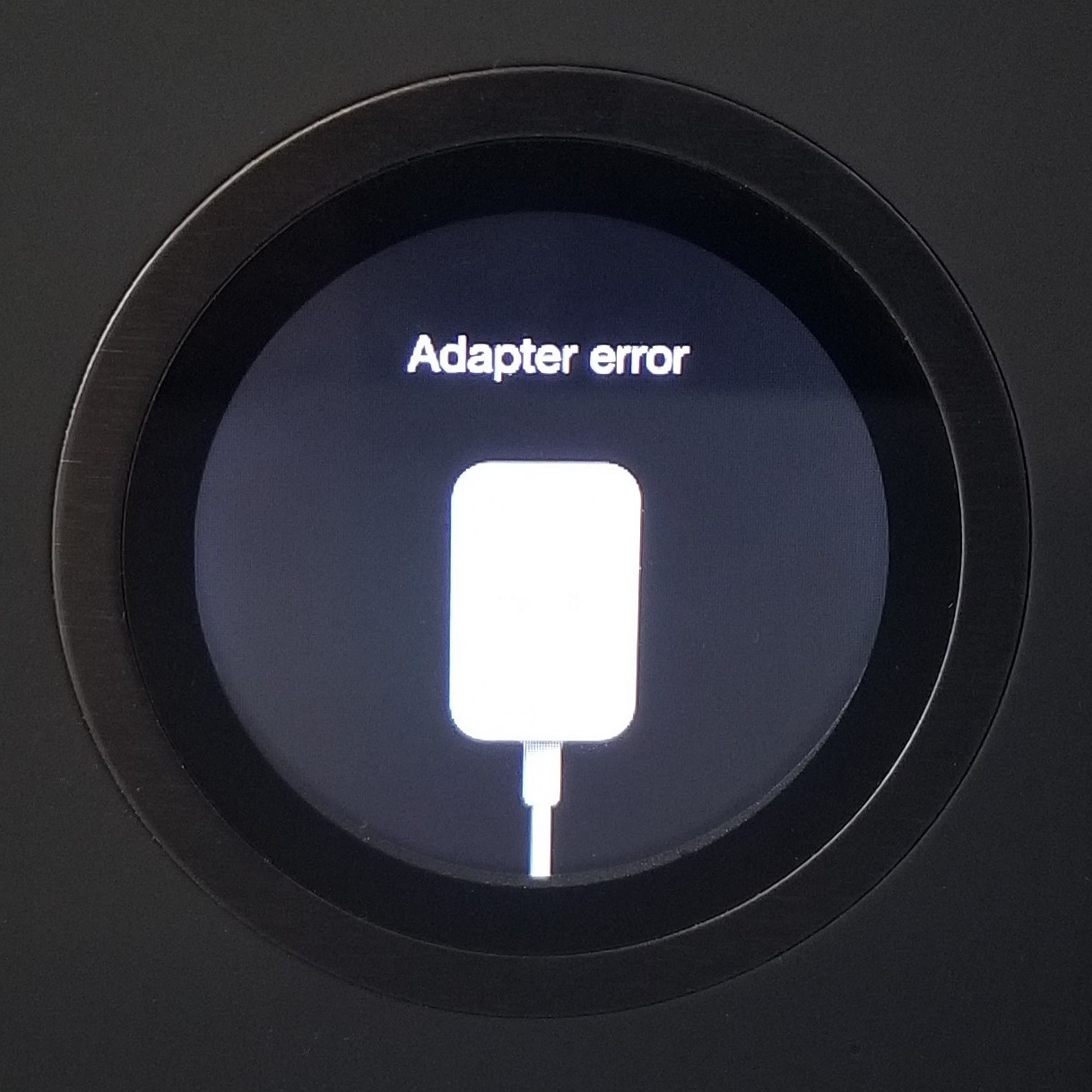 1. Make sure the adapter is fully plugged in to the USB C port.
2. Try unplugging the adapter from power and plugging it back in.
3. Fully unplug the USB C end from the AmpliFi and plug it back in.
4. Try using a different outlet.
If the AmpliFi router still displays the "Adapter error" message, the adapter might have been compromised. Please visit the AmpliFi store for replacement options. Please note that currently the only adapter model which is sold separately is the USB C model. If you need the previous model, please reach out to RMA@ubnt.com and let them know your power adapter does not work and you have followed the troubleshooting steps to confirm this. Be aware that although the RMA team will do everything in their power to solve your issue, they have to take our warranty rules into account.