Support information is a great way for the AmpliFi team to help diagnose any issues that may be persisting inside the AmpliFi system. There are a few ways to download the support information, through the AmpliFi app or through the AmpliFi web UI.
How to Download Support Information Via the App
1. Open up the AmpliFi app.
2. Select the AmpliFi router icon.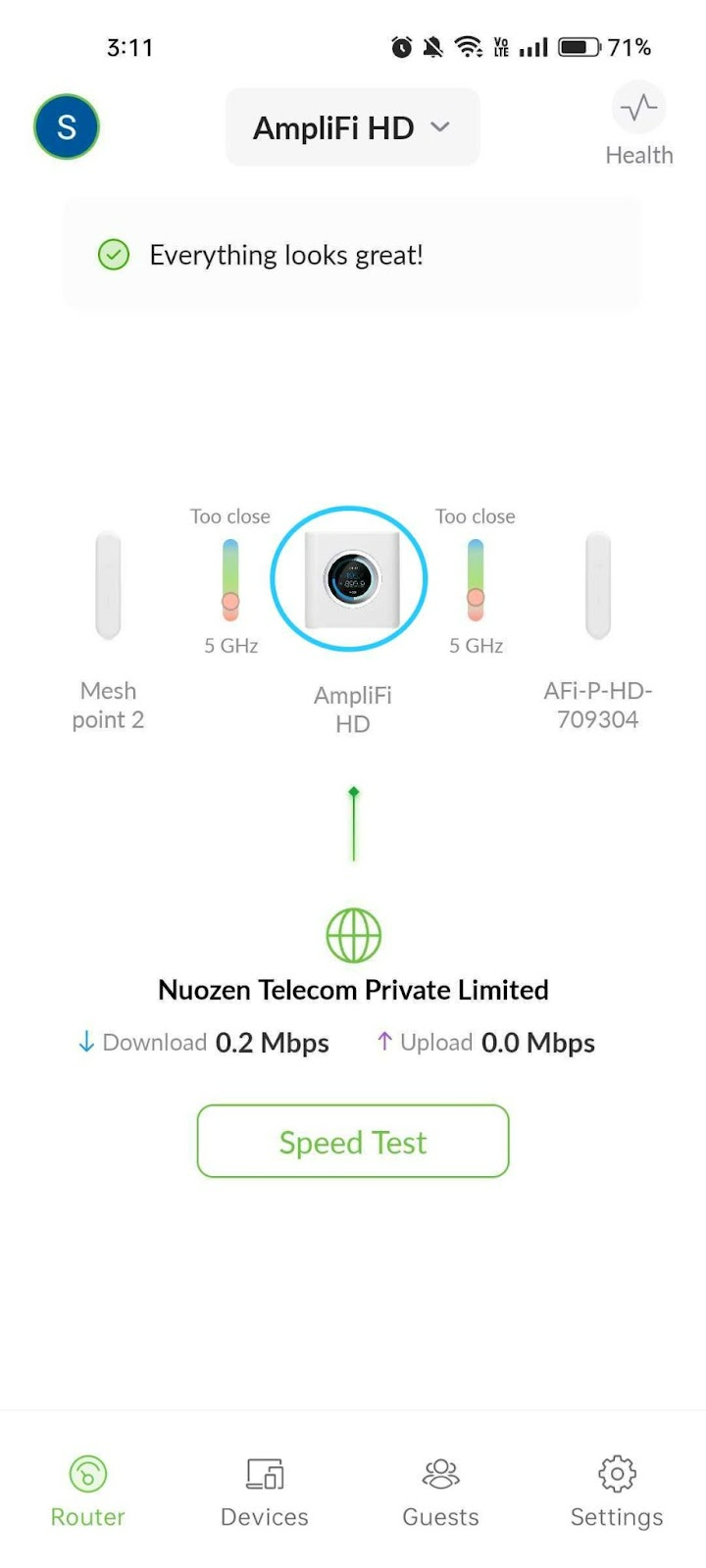 3. Scroll to the bottom of the settings page and tap on "Support info".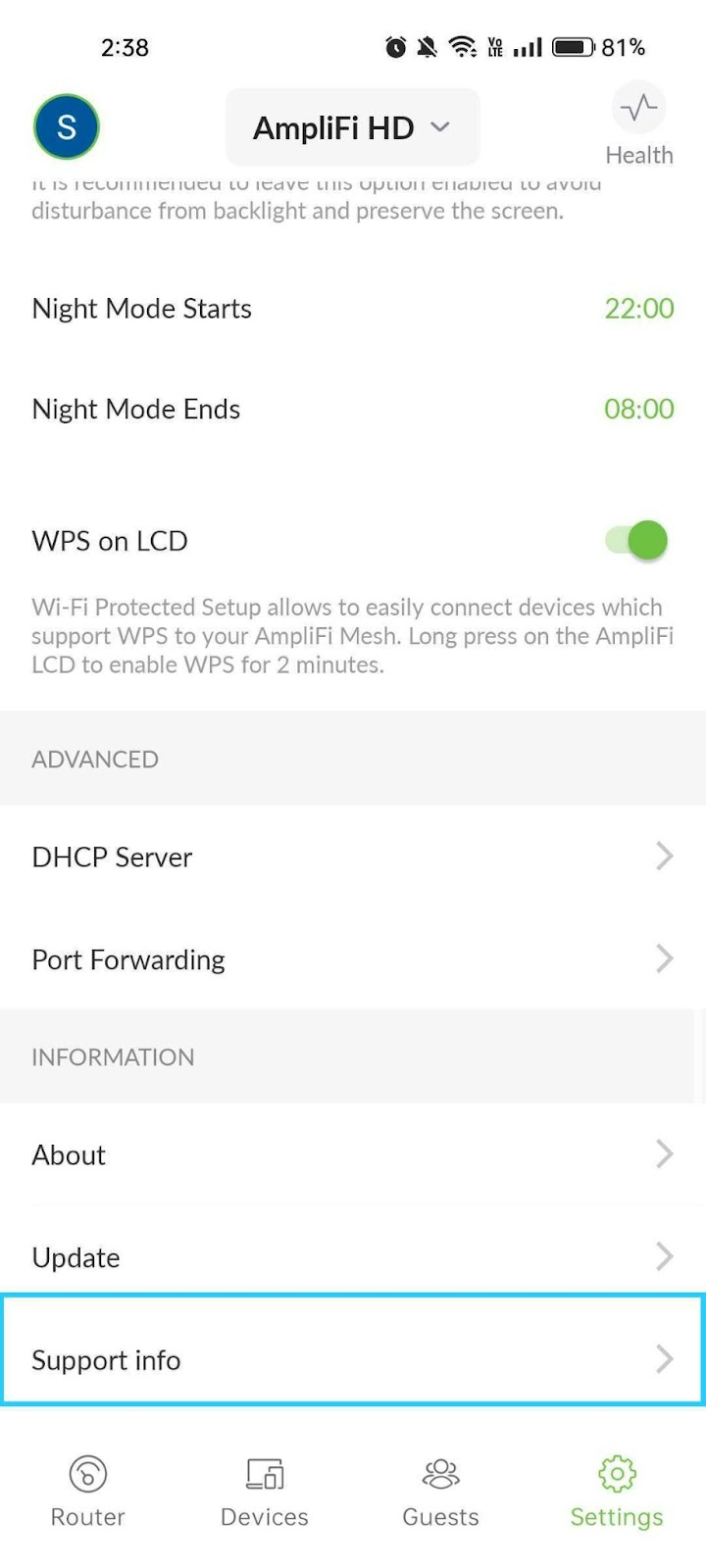 4. Select "Proceed" to begin the download.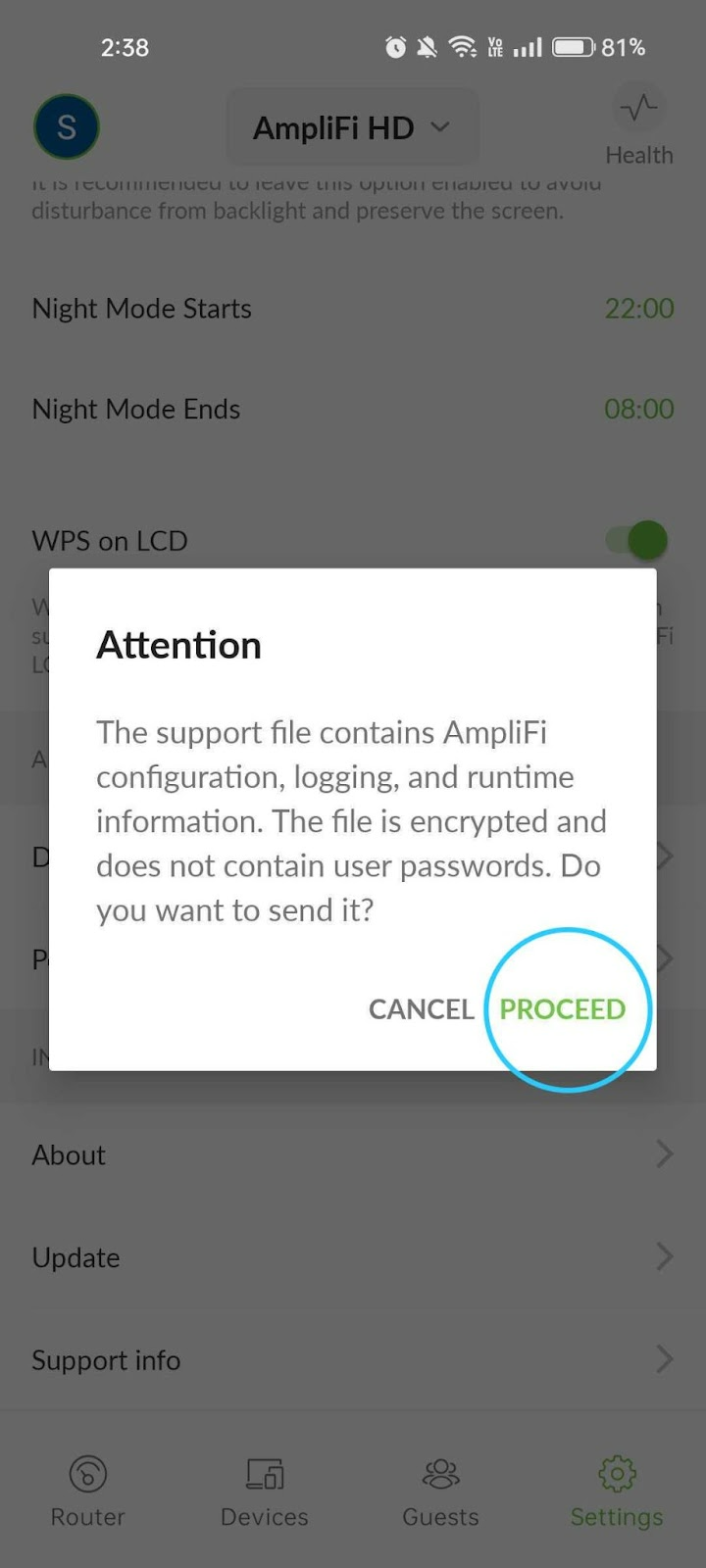 5. The app will prompt you to use an email app if it does not automatically open it, select send and the file will be received by the support team.
How to Download Support Information Via the WebUI
Note The process is the same for AmpliFi Alien equipment.
1. Navigate to http://amplifi.lan/.
2. Click on support in the top right side of the page.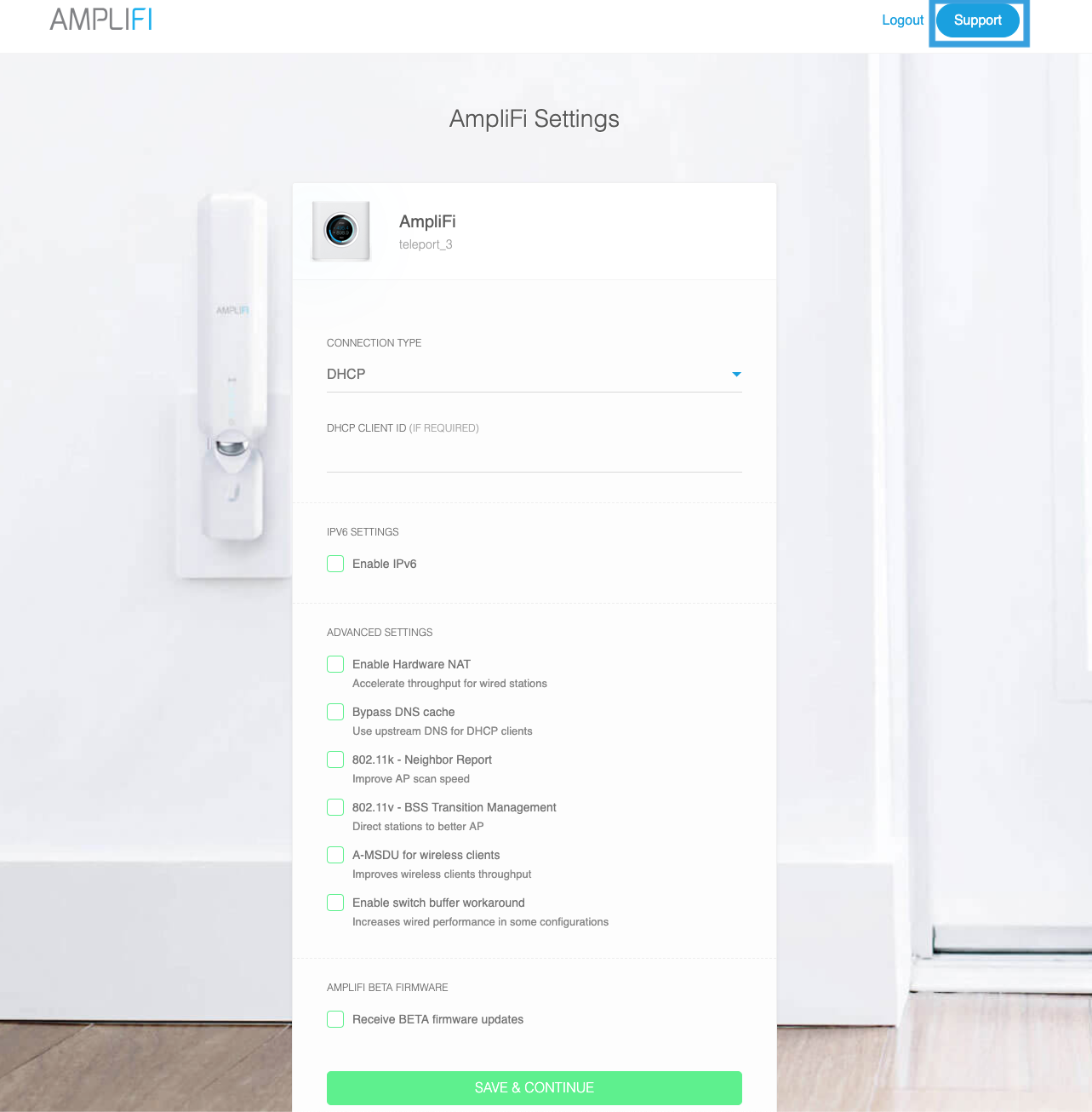 3. At the bottom of the page click "Download Support Info".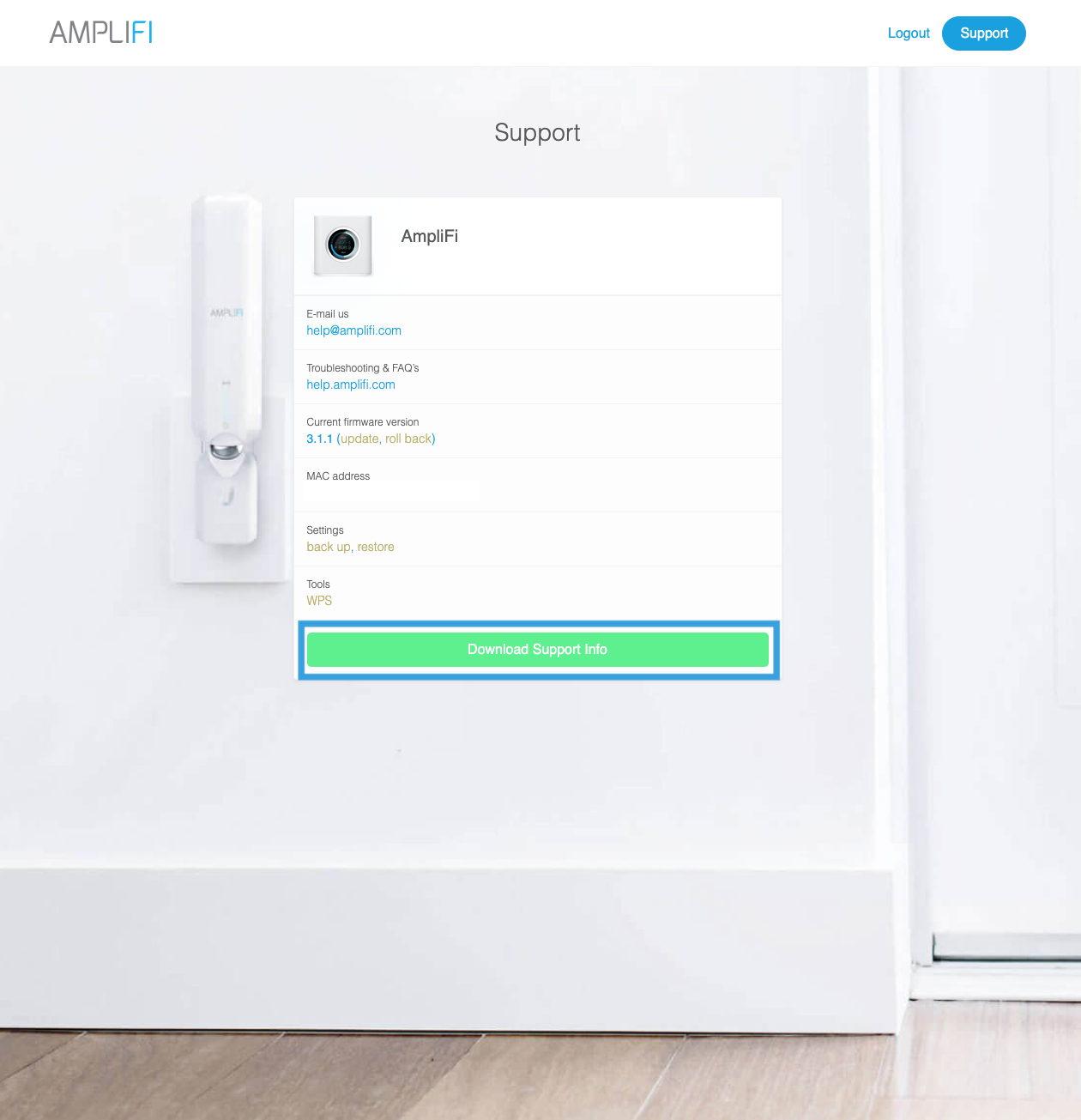 4. This will download a support file to the computer.
5. Send the support file as an attachment in an email to help@amplifi.com.