This article discusses how to change the wireless channels the AmpliFi system will broadcast. Please note that this configuration can only be done on the AmpliFi mobile app. Changing the broadcast channels can help if the environment is noisy or crowded with other wireless signals; or if you are experiencing slow speeds or disconnections from interference.
1. Launch the AmpliFi app
2. Select the AmpliFi router icon.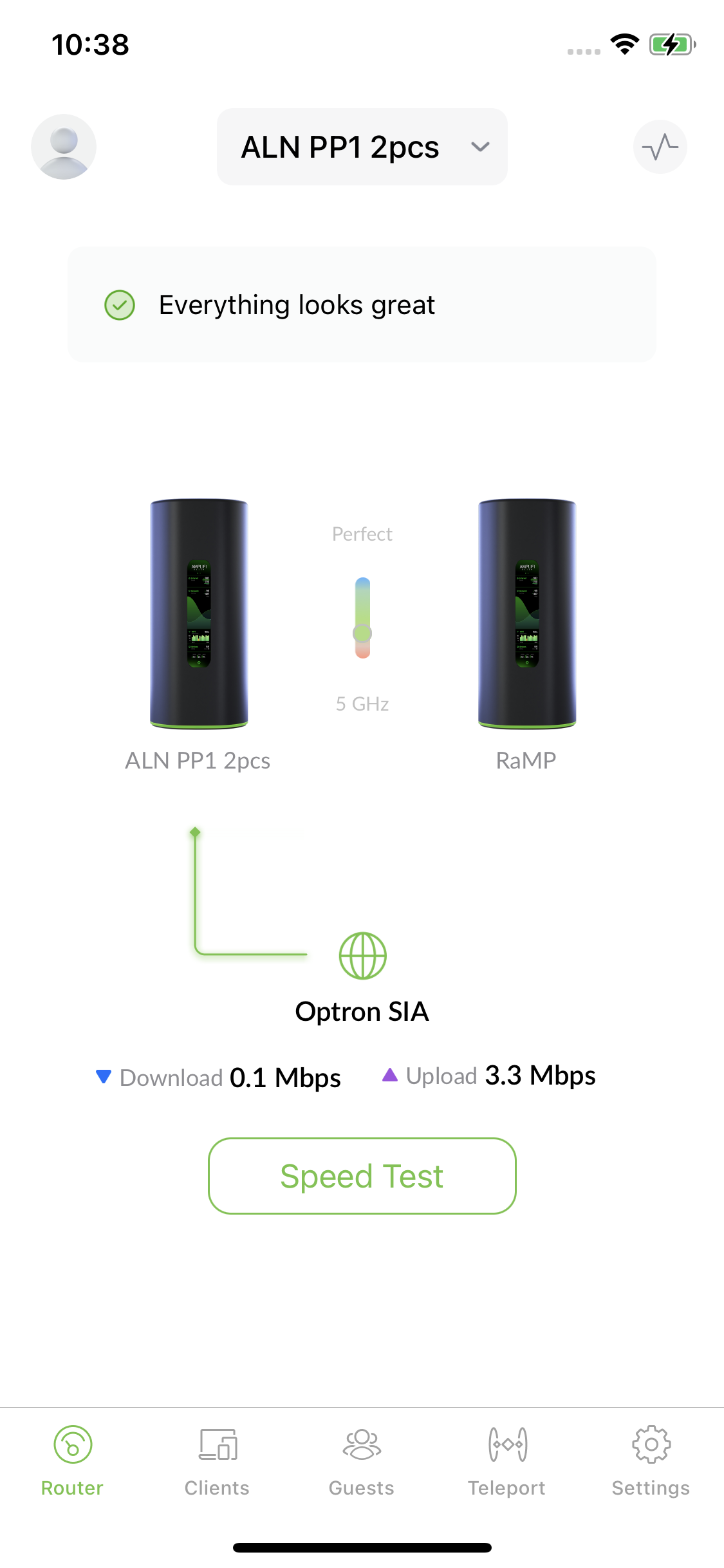 3. Select Wireless under the Settings section.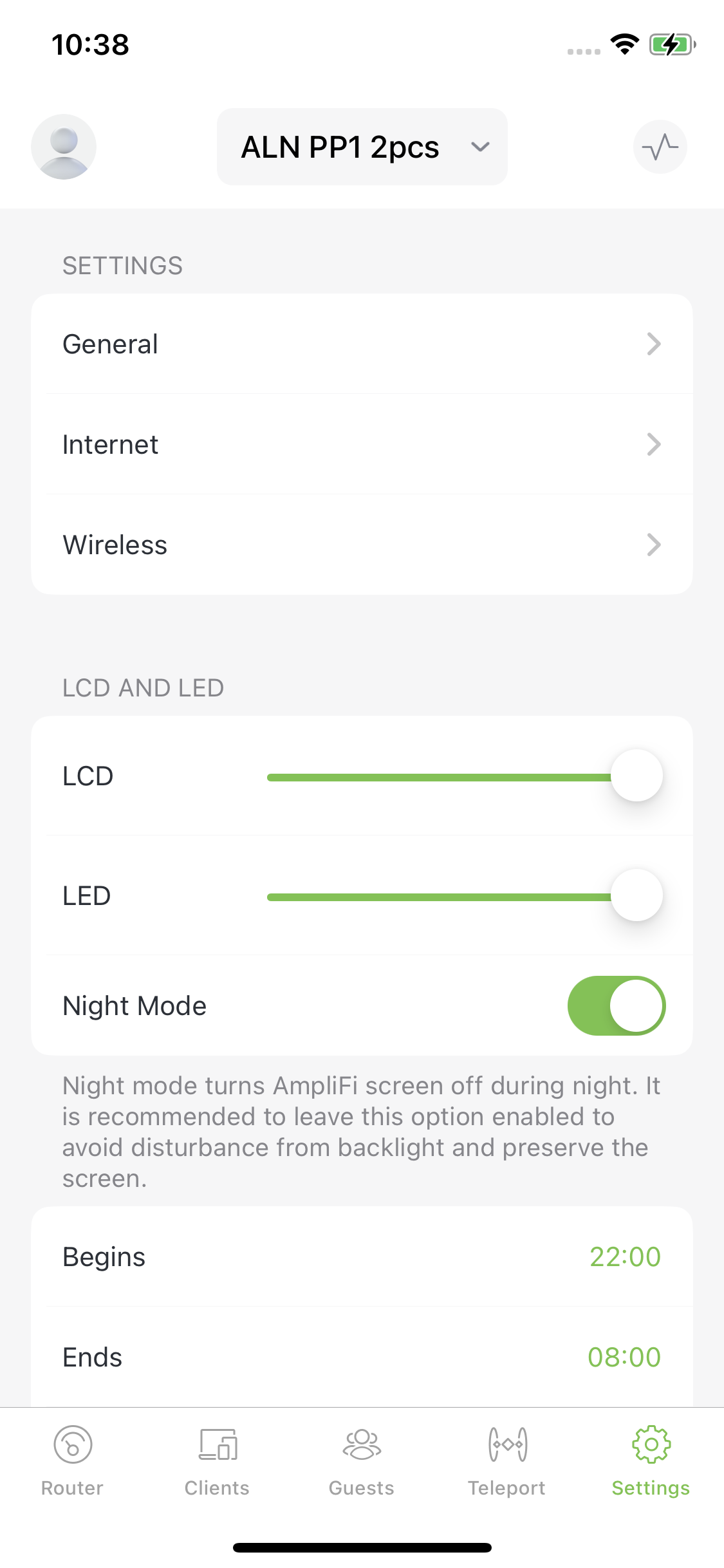 4. Scroll down and select Advanced.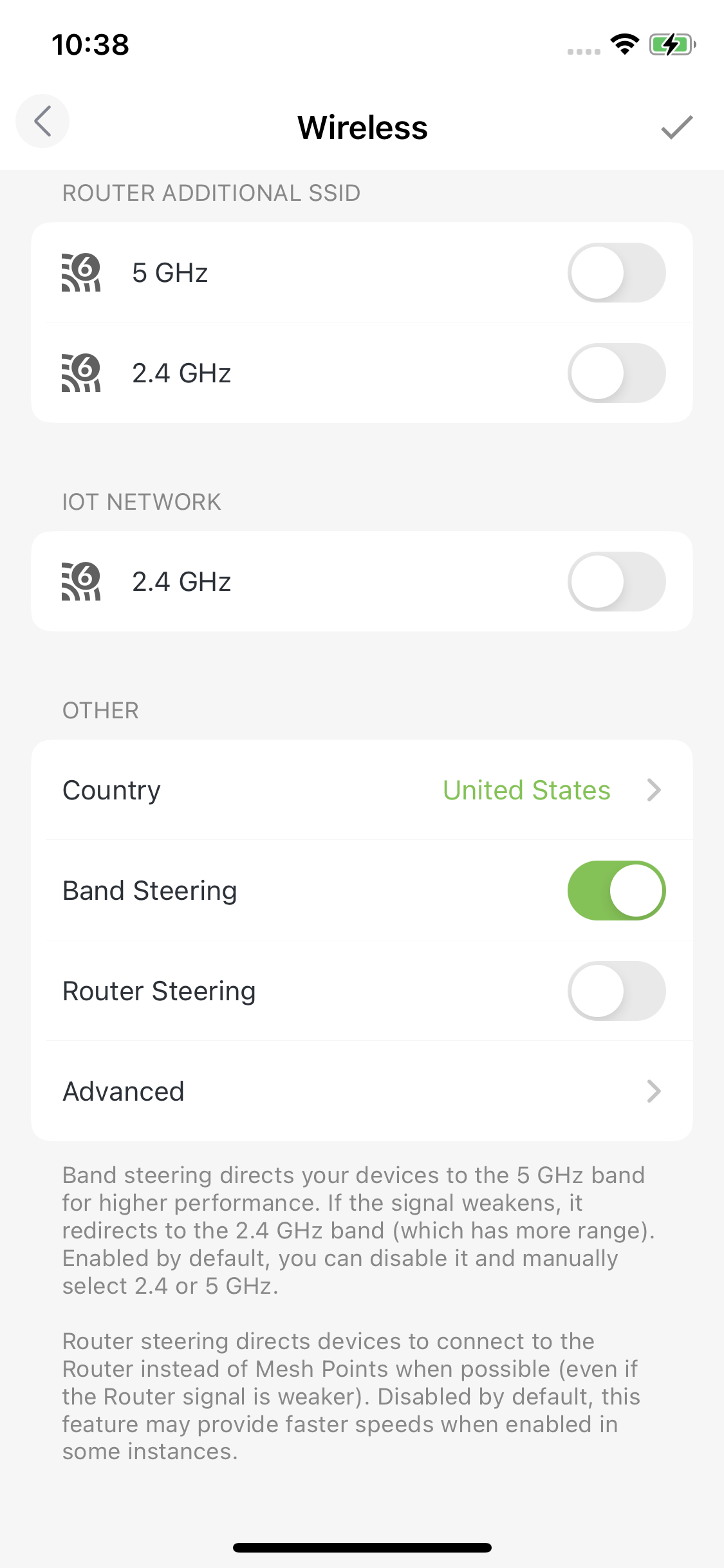 5. Disable Automatic and the manual channel change will become available.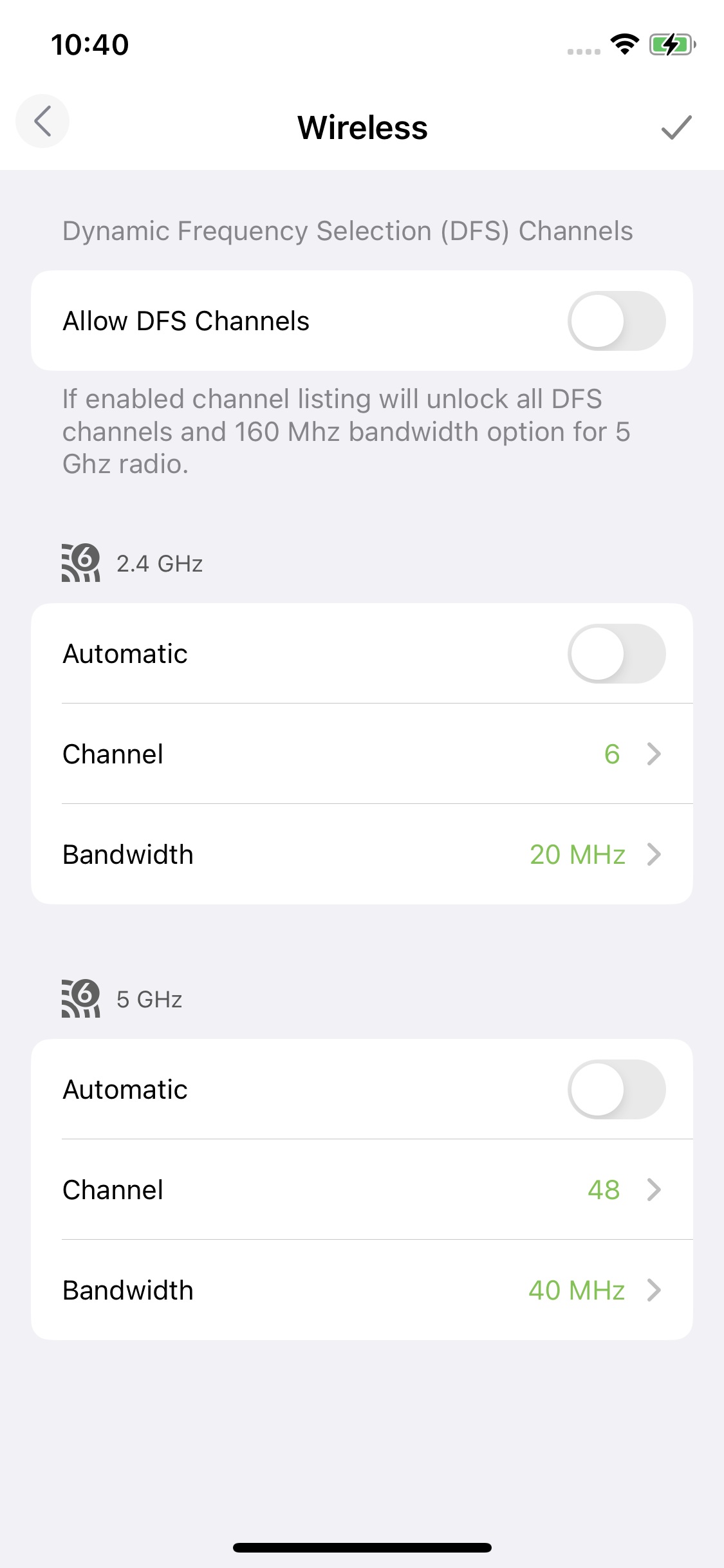 6. Tap ✓ to save your settings.