Ethernet backhaul, also called wired backhaul or Ethernet Backbone, can be enabled to create a direct connection from the router to a RAMP (Router as a Mesh Point) instead of connecting wirelessly. Both routers will broadcast the same Wi-Fi (SSID) and all devices will be on the same network, regardless of location.
Note Only AmpliFi HD standalone routers can be added as a RAMP with wired backhaul to an AmpliFi HD kit. Please refer to our Compatibility Guide for details on possible ways to extend your network.
To enable the Ethernet Backhaul feature please do the following:
1. Connect to the Wi-Fi network your AmpliFi router is broadcasting and launch the AmpliFi mobile app.
2. Power on the standalone mesh router and wait for it to complete the boot cycle. Do not connect the Ethernet cable yet.
3. In the System / Overview page of the app, wait for the "Add to Network" pairing message to appear. Follow these setup steps to first wirelessly pair the standalone unit to the kit.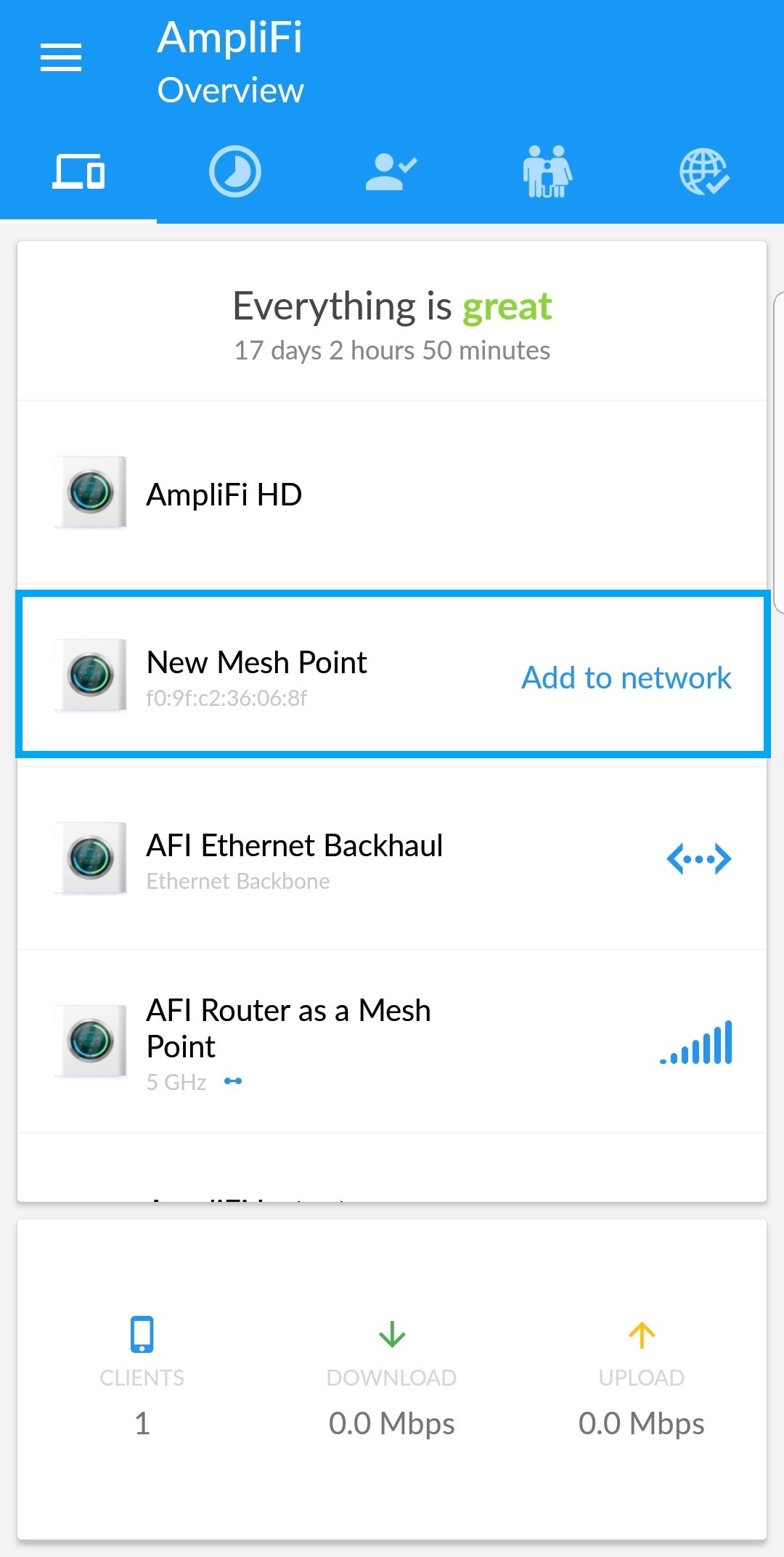 4. Once the mesh router has been wirelessly paired, select the new wirelessly meshed AmpliFi router icon from the System / Overview page to open the settings.
5. Toggle on the "Ethernet Backbone" option.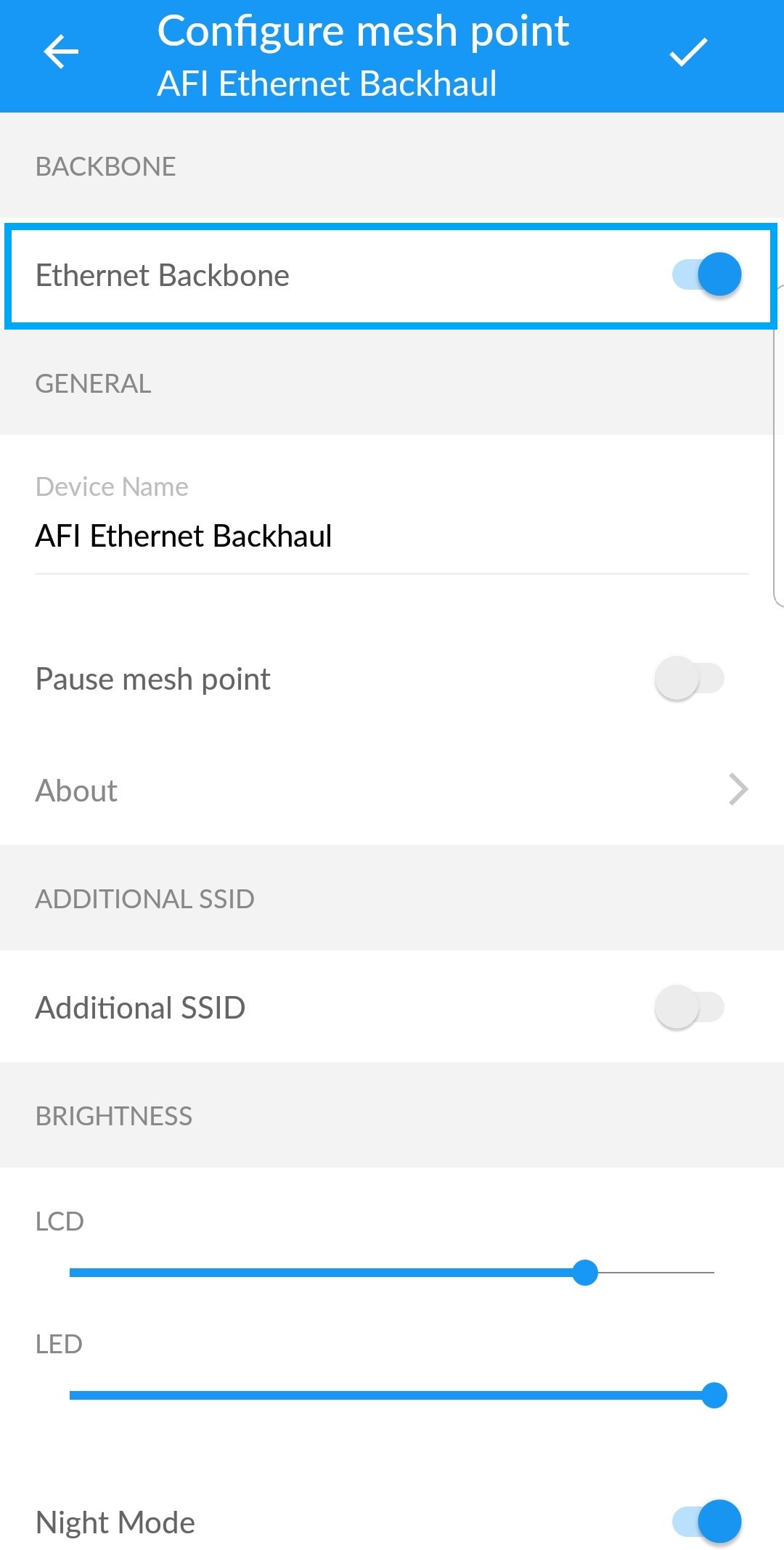 6. Save settings by tapping the check mark at the top right corner of the mobile screen. Once the settings have been saved, allow the router a moment to apply the new settings.
7. The RAMP will now say "connecting..." on its LCD screen. Plug in the Ethernet cable and the RAMP will recognize the cable connected. That completes the setup.