Device placement will vary depending on a number of factors. You can use the LEDs on the HD MeshPoints to guide you as you move them around to find the optimal coverage. You can also adjust the mesh point's angle to get better signal.
For best performance, place the AmpliFi router at the center of the home or as close to the center as possible. It is recommended to place an AmpliFi mesh point on each side of the router, halfway between the AmpliFi router and an area in the home where there is poor connectivity.
AmpliFi HD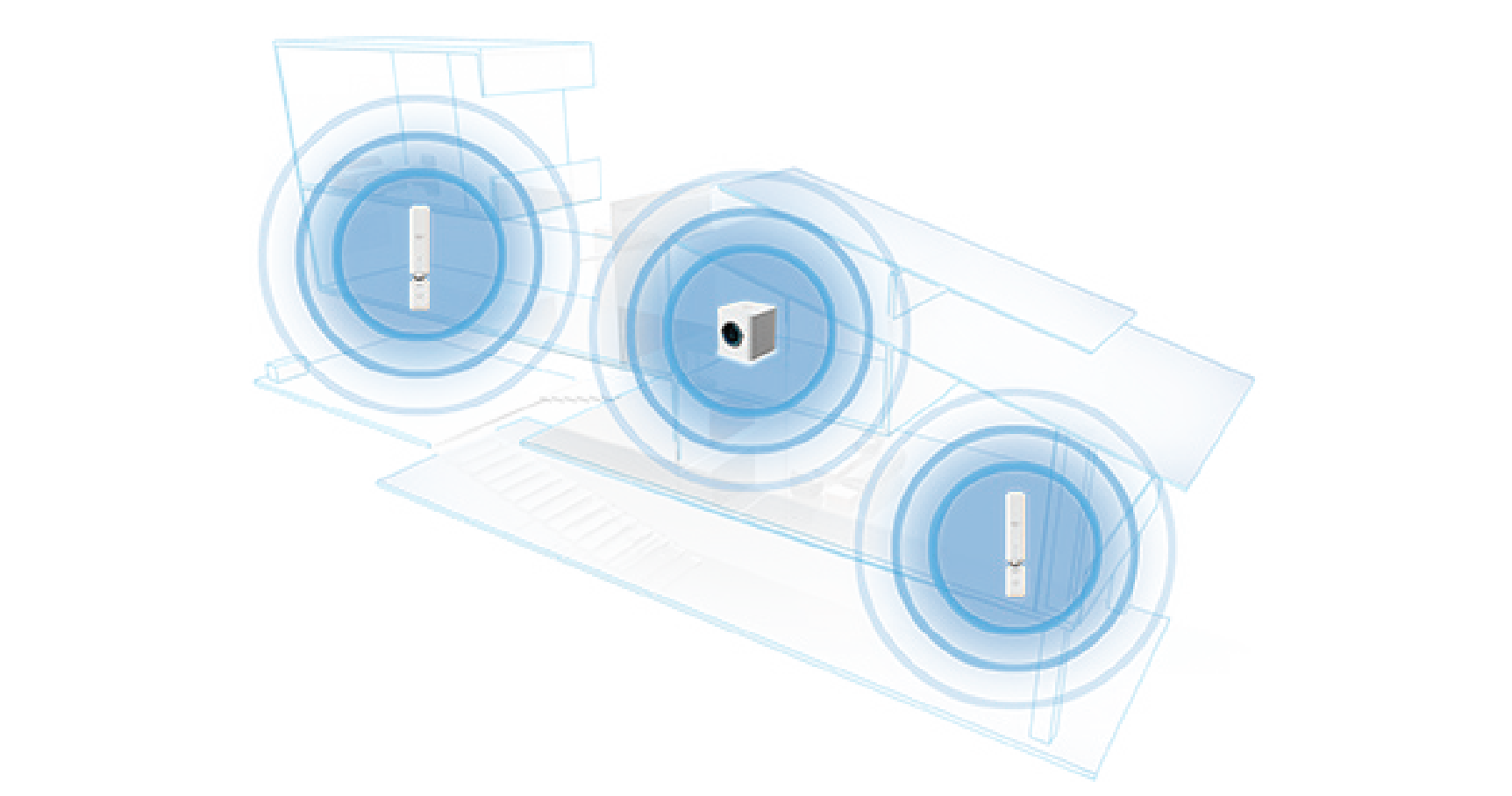 AmpliFi Alien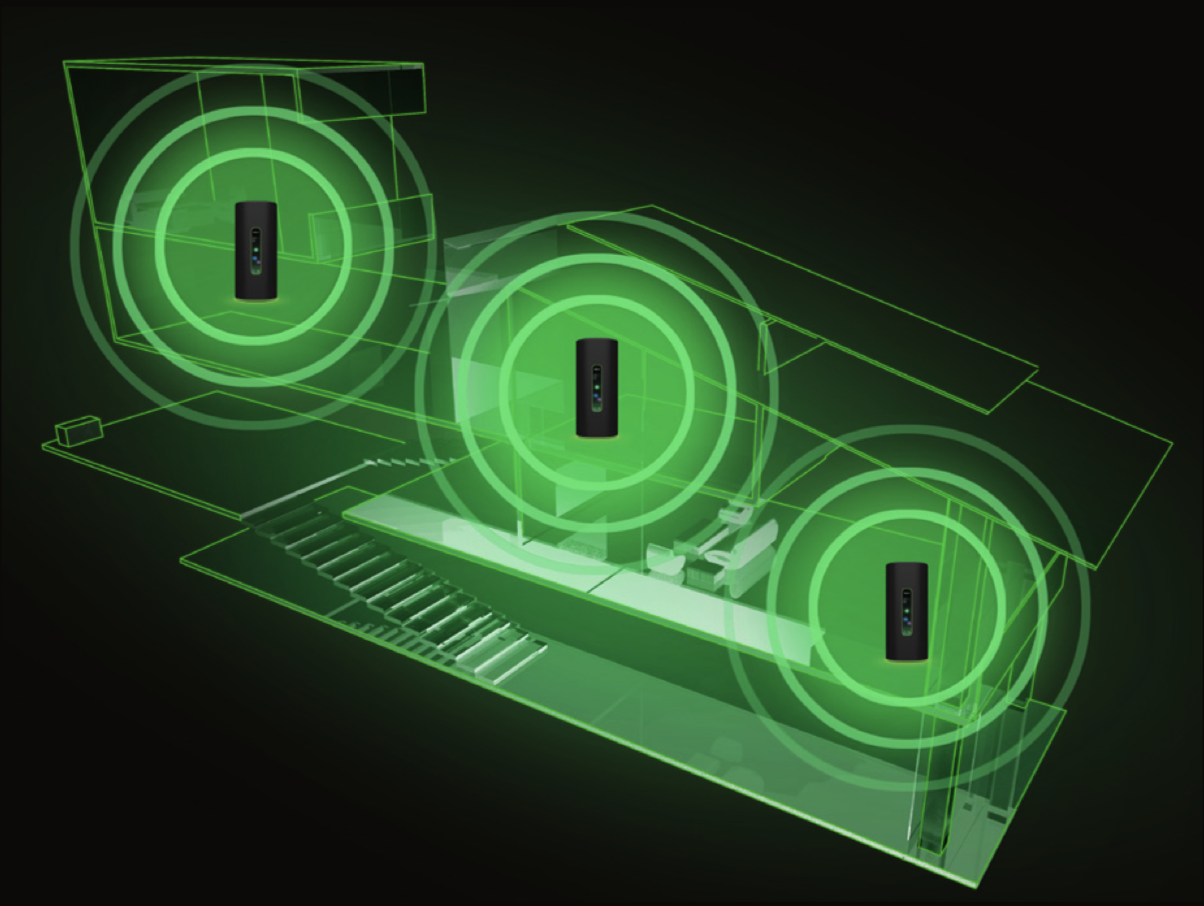 If placing the AmpliFi router near the center of the home is not possible, "daisy chaining" is the next best solution. That means that the signal will jump from one mesh point to the next.
AmpliFi HD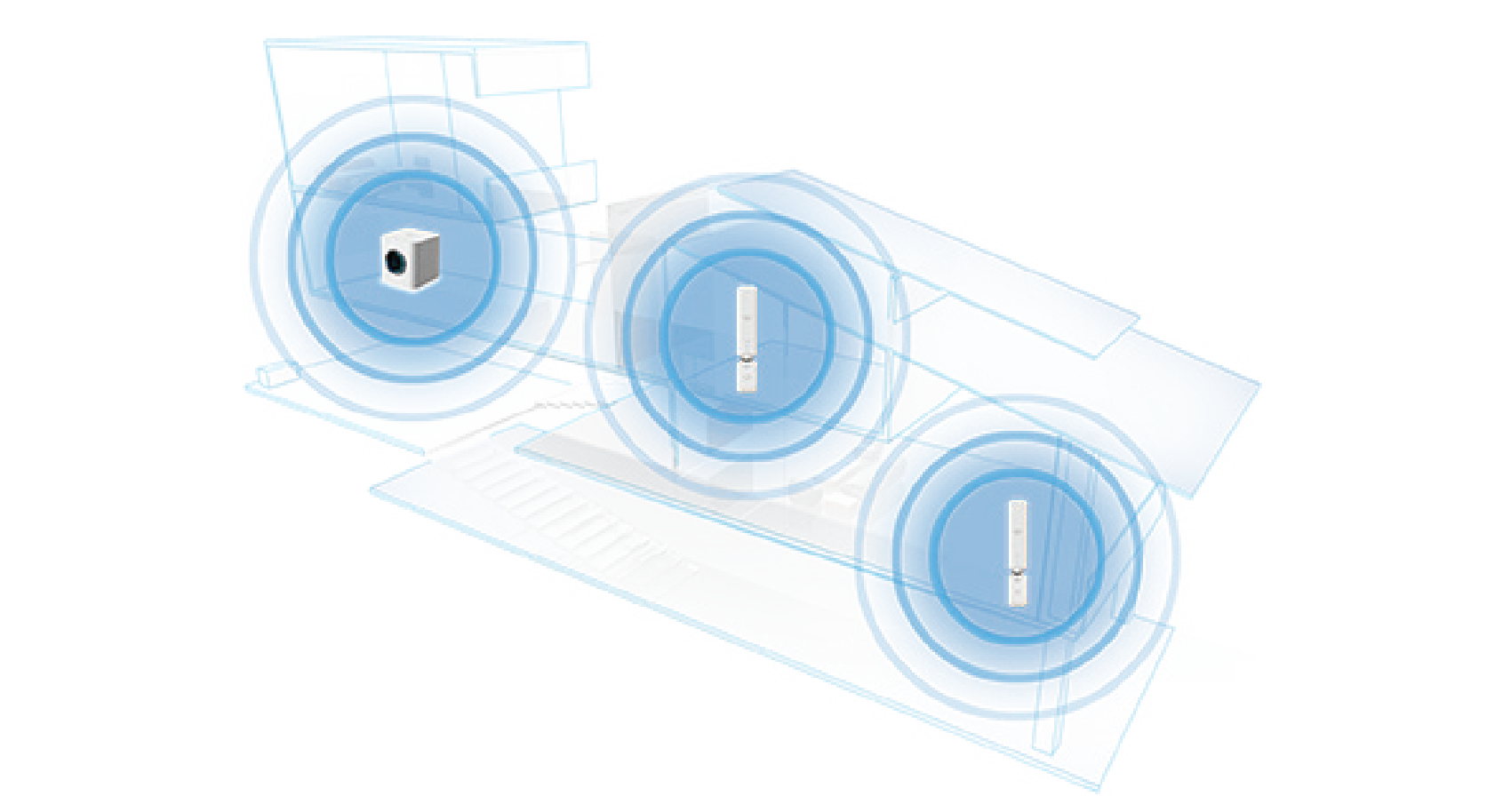 AmpliFi Alien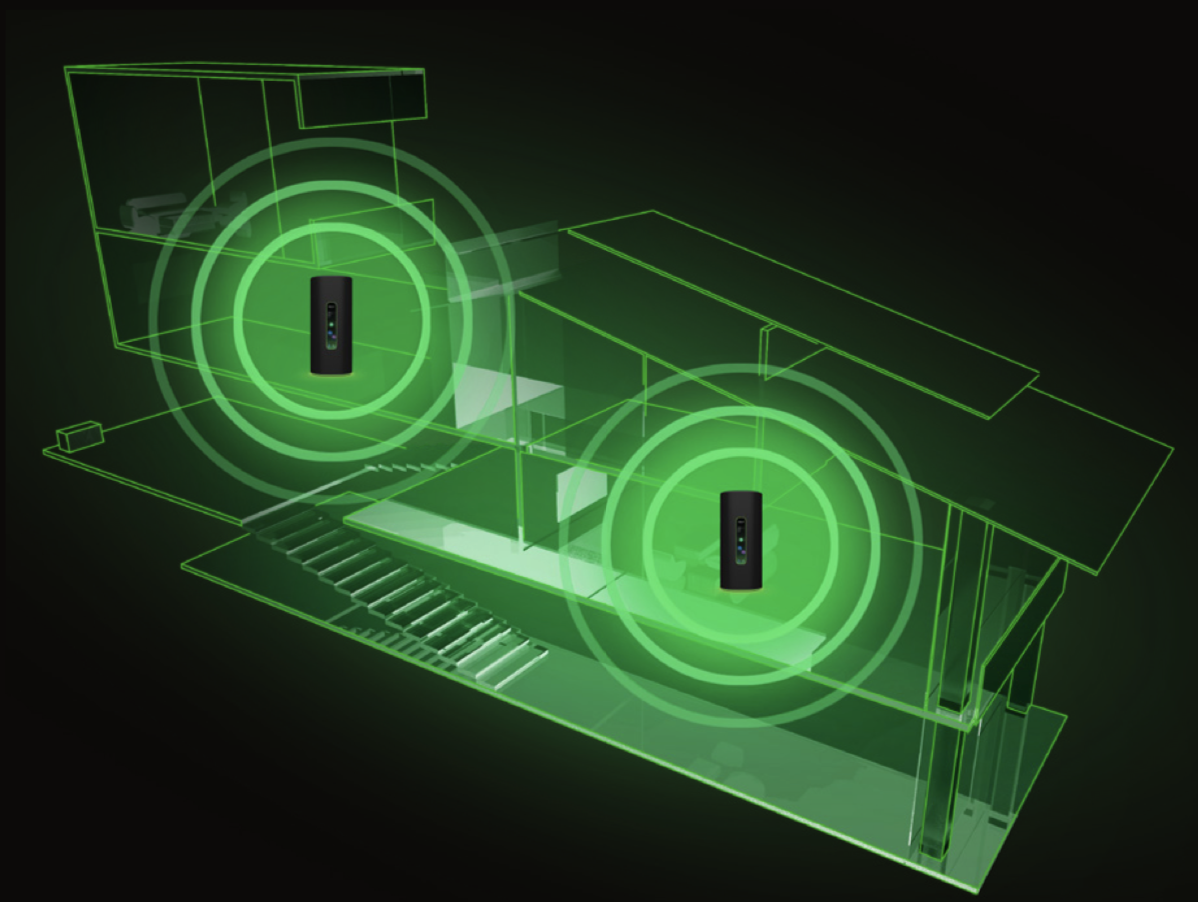 Once placed, if the signal is not ideal, move the mesh points around a bit, trying to keep the face of the mesh point toward the router for best reception. Observe the mesh points' LEDs to verify where they are receiving the best signal. All networks will be different, but you can use the following tips as a guide to get you started:
The MeshPoints have five LEDs that display the current signal level. Five lit LEDs indicate 100% signal level. You should have at least 80% signal, or four LEDs. See other LED statuses in this article. Routers you may be using as mesh points (RAMPs) will show their signal strength on their LCD screen (you should strive to have GREAT signal). If you prefer to see more precise percentage levels you can use the app: tap on the mesh point device (either MeshPoint or Router as a Mesh Point) and then see the signal level displayed.


Place the MeshPoints at least 25 feet away from each other. For the best result we would suggest to place the mesh point 60-70 feet from the router.

Depending on what your main goal is, you might want to change the band on which the mesh point is operating. Follow the steps in this article to change this setting.

For maximum coverage the MeshPoint's backhaul needs to be set at 2.4GHz.
For higher speeds, the 5GHz is recommended.