To adjust or disable the brightness of the LCD screen and LEDs on the AmpliFi router, please follow these instructions:
1. Launch the AmpliFi app.
2. Tap the picture of the AmpliFi router.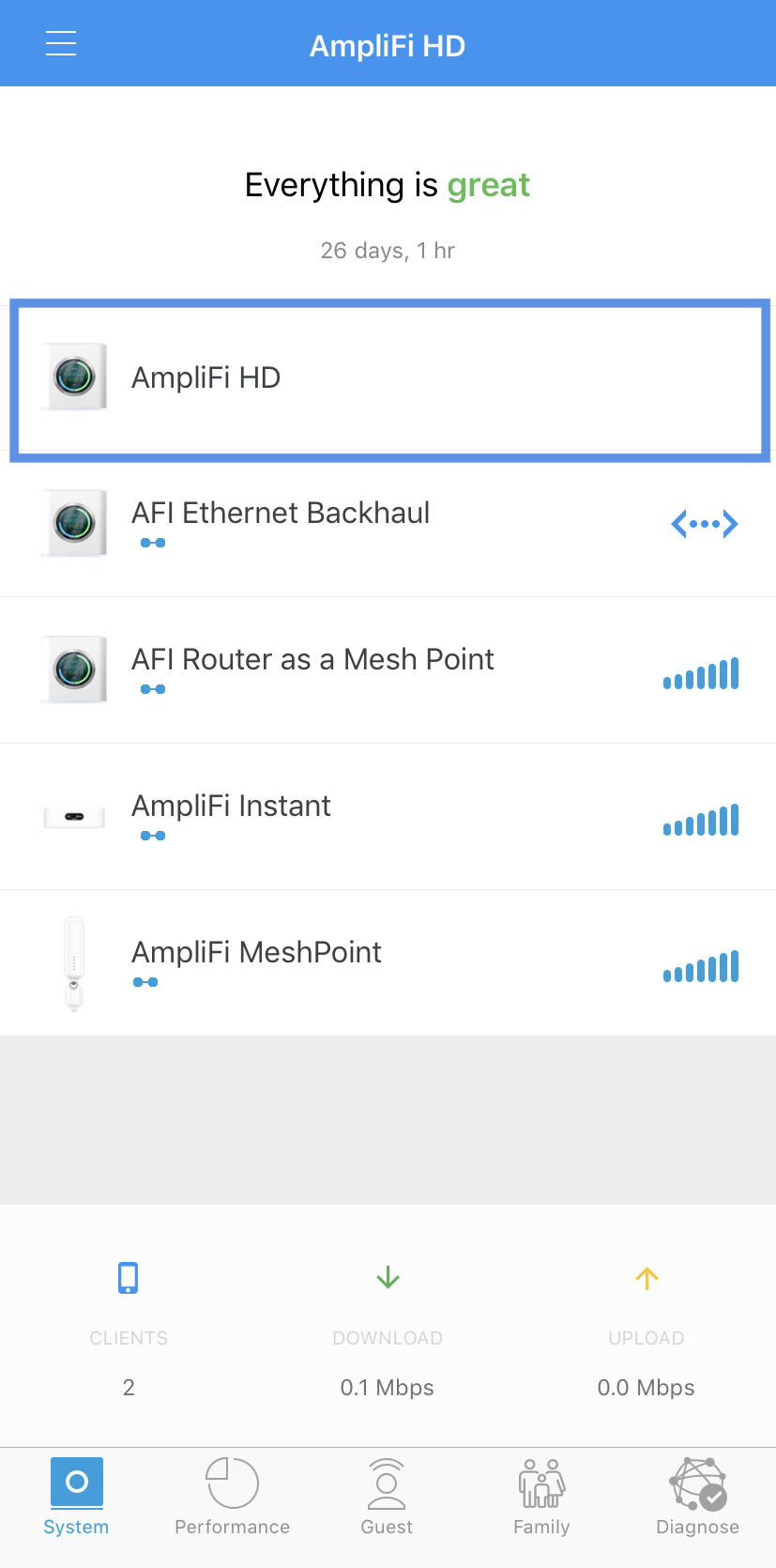 3. Use the LCD and LED sliders to adjust the brightness or turn off the AmpliFi router's LED lights and LCD screen. Enabling Night Mode is recommended.