You can adjust the brightness of the LCD screen and LEDs on the AmpliFi router, or disable them all together. Additionally, we recommend enabling Night Mode and placing a "lights out" schedule for your router. It is also possible to turn the MeshPoints' LEDs off.
Adjusting the Router's LCD screen and LEDs and Enabling Night Mode
1. Launch the AmpliFi app.
2. Tap the picture of the AmpliFi router.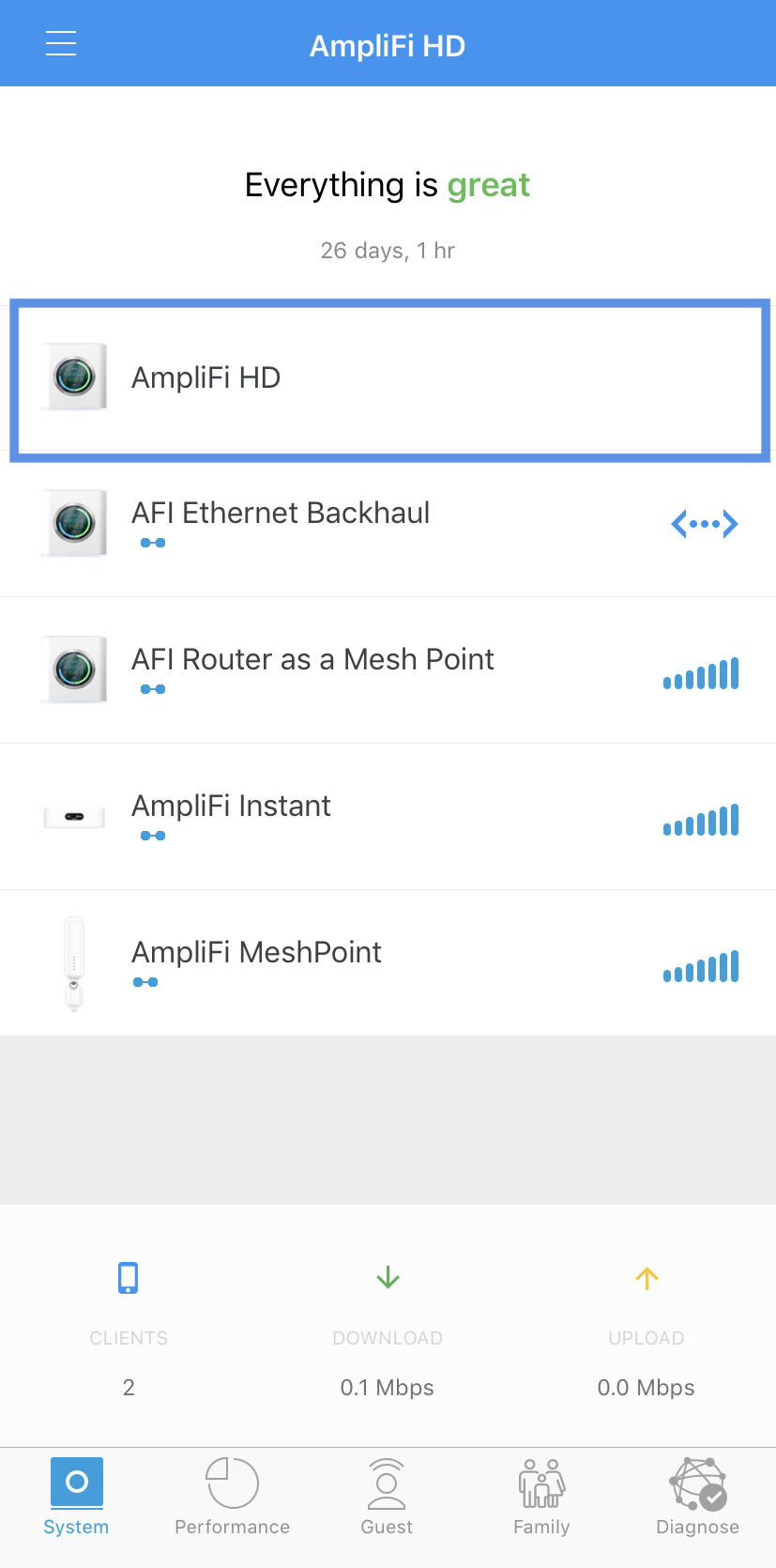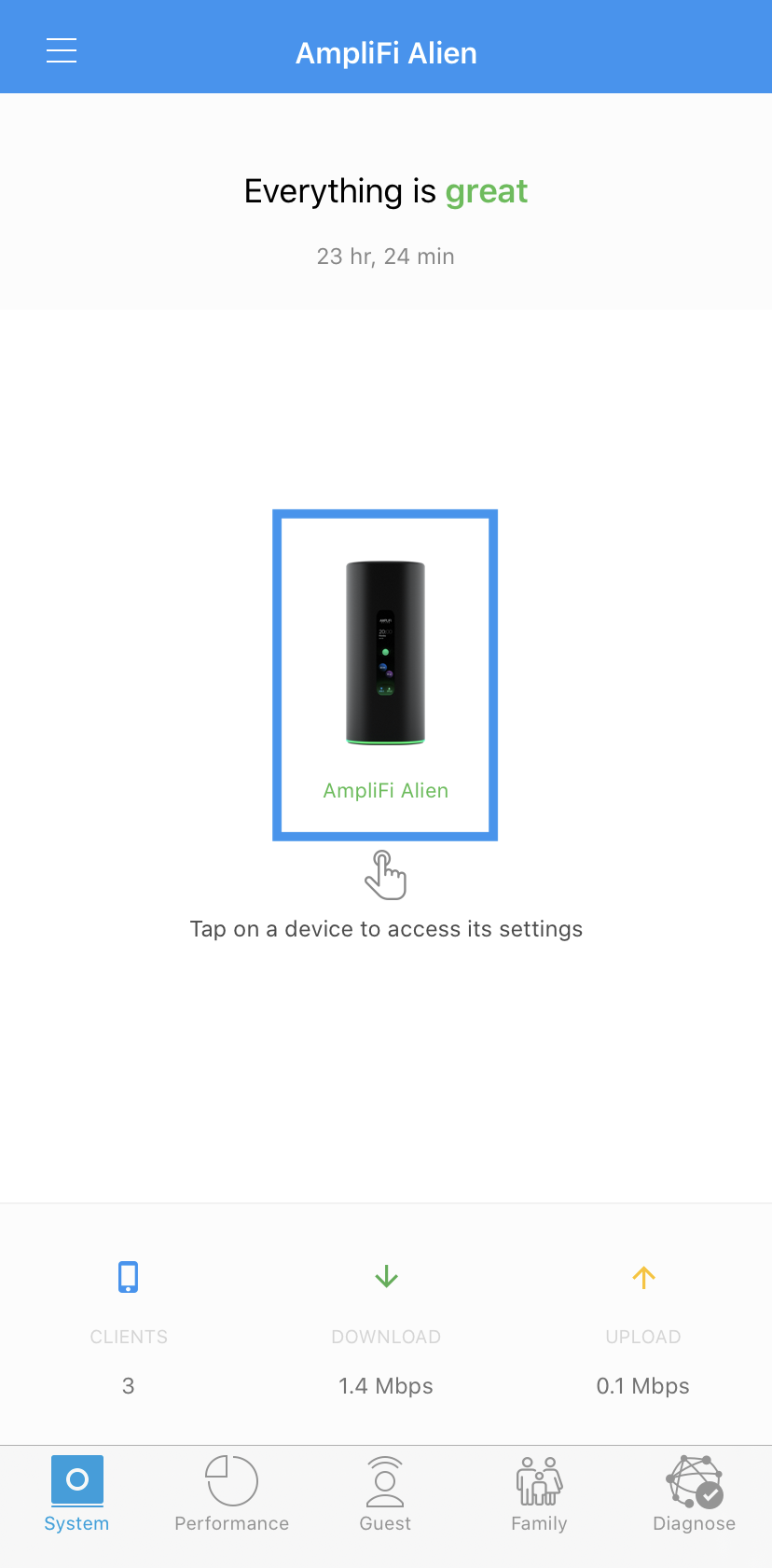 3. Use the LCD and LED sliders to adjust the brightness or turn off the AmpliFi router's LED lights and LCD screen. Enabling and configuring the schedule for Night Mode is recommended.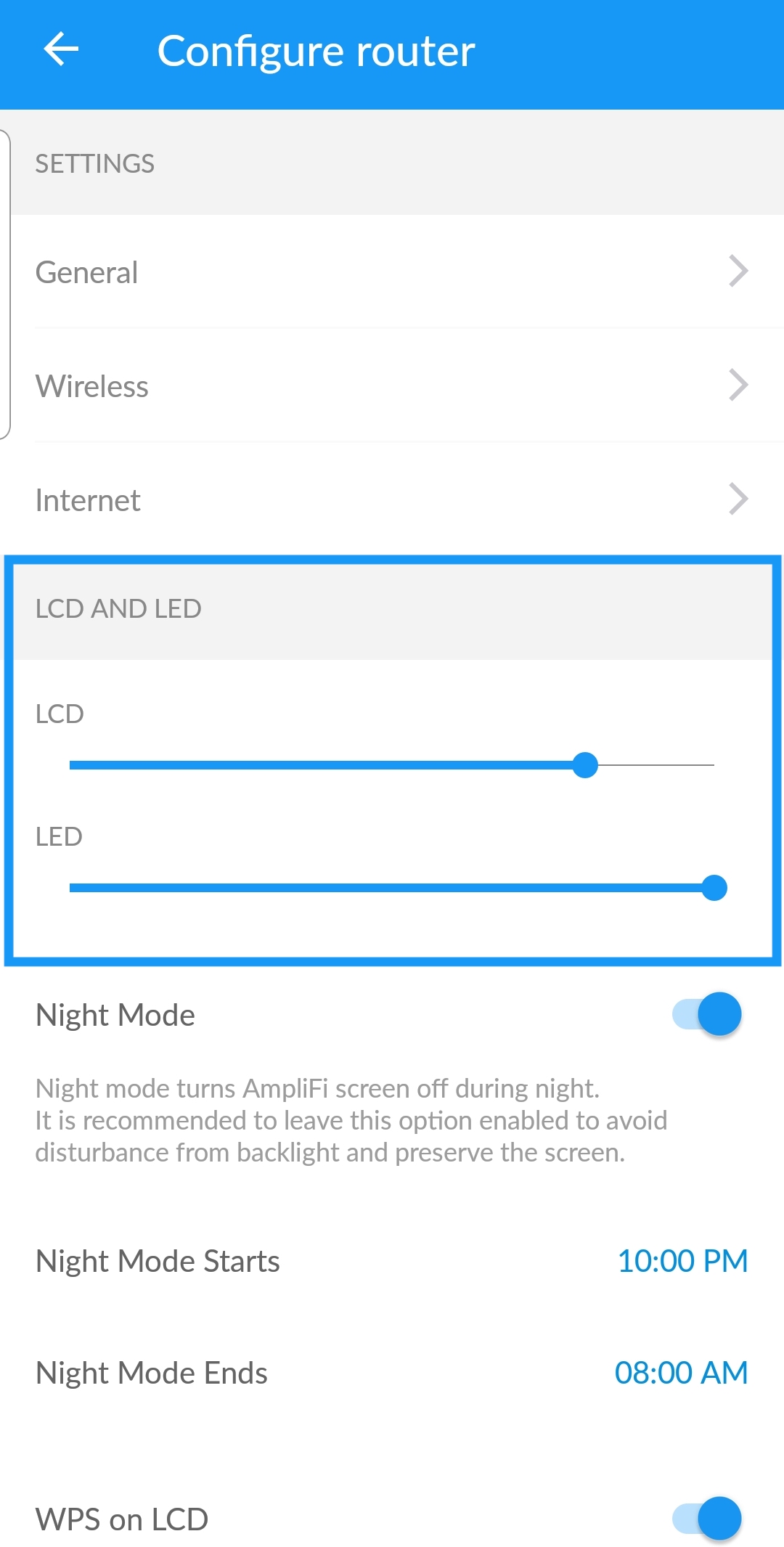 Disabling the MeshPoint LEDs
Note The process is the same for AmpliFi Alien MeshPoints.
1. From the system or overview tab select a MeshPoint.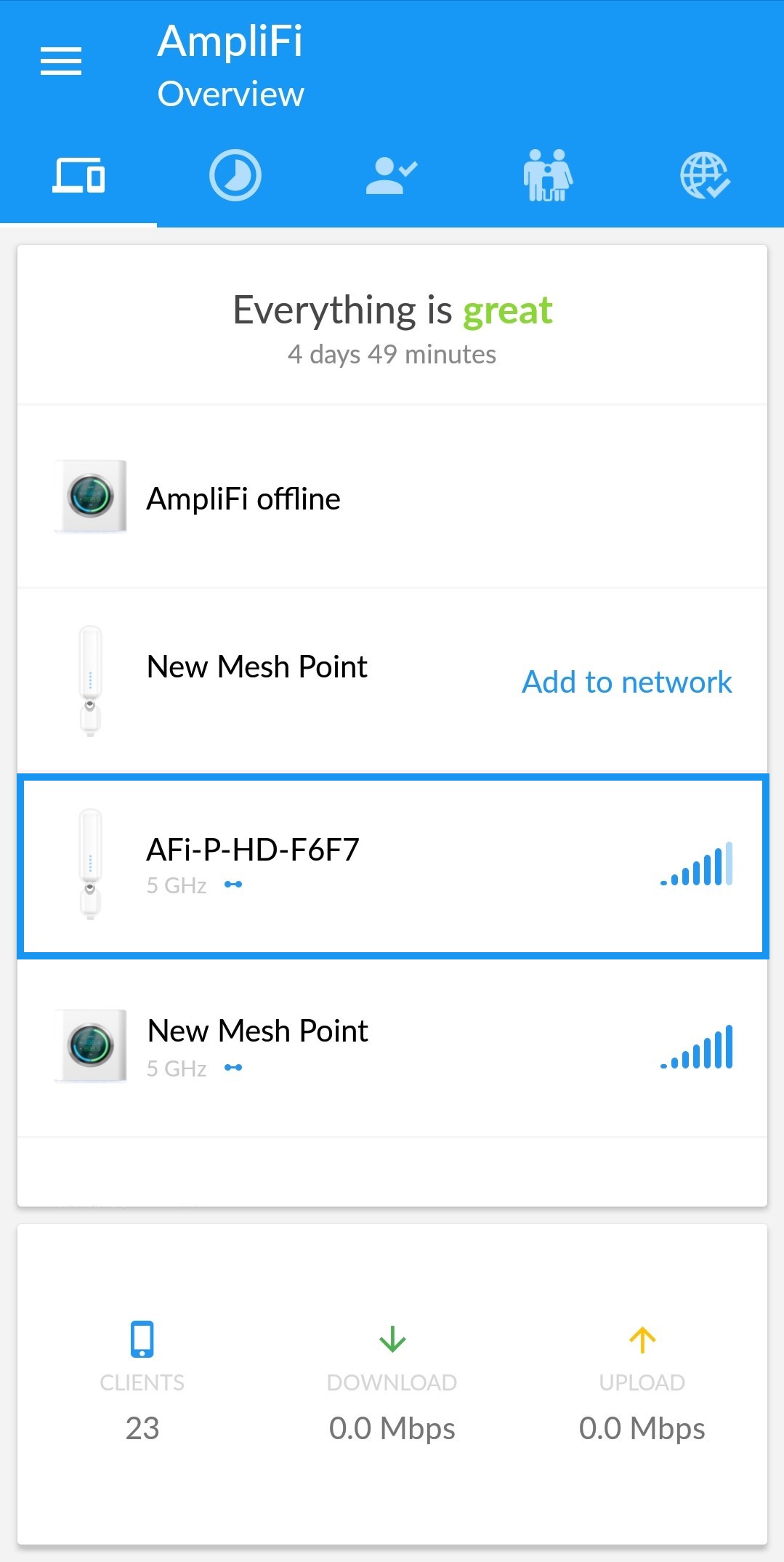 2. In the general section tap the LED toggle, it will be grayed out to indicate when it's off. You can tap the toggle again to turn the LEDs on.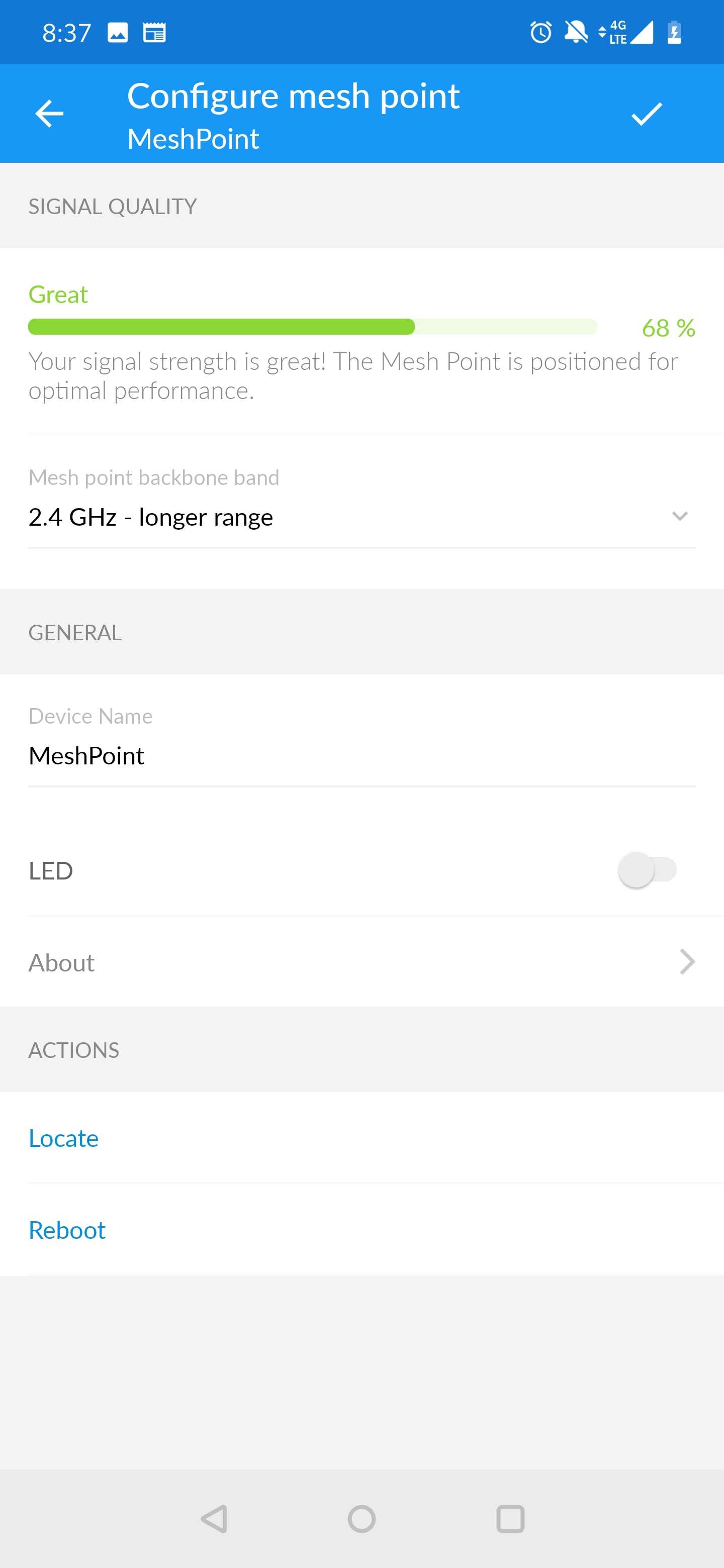 Router LCD Screen Lighting Issues
If you are experiencing lighting issues, check the settings as described in this article. Make sure you save your settings by tapping the check mark. If the issue persists, reset your AmpliFi router to its factory default settings. If the issue continues, please contact support and if prompted let them know you have already tried the steps mentioned in this article.