DNS issues can occur in multiple instances. LAN DNS issues can occur when certain devices or websites cannot authenticate the AmpliFi router's default DNS. DNS issues over the WAN port can occur due to the router not being able to authenticate the ISP's DNS or if a preferred DNS was specified incorrectly. To learn how to change the DNS on AmpliFi, please see this article: Changing the Network's DNS Address.
Changing the DNS may be necessary, this article will show you how to change it.
Make sure the router is not in bridge mode, since that will disable the DNS configuration option.
DNS Issues on the LAN
If a device is unable to authenticate an IP address or some websites are unable to load then there could be a problem with the DNS provided by the AmpliFi router. To remedy this follow the steps.
1. Open a web browser and navigate to our web UI.
2. Click the router on the screen.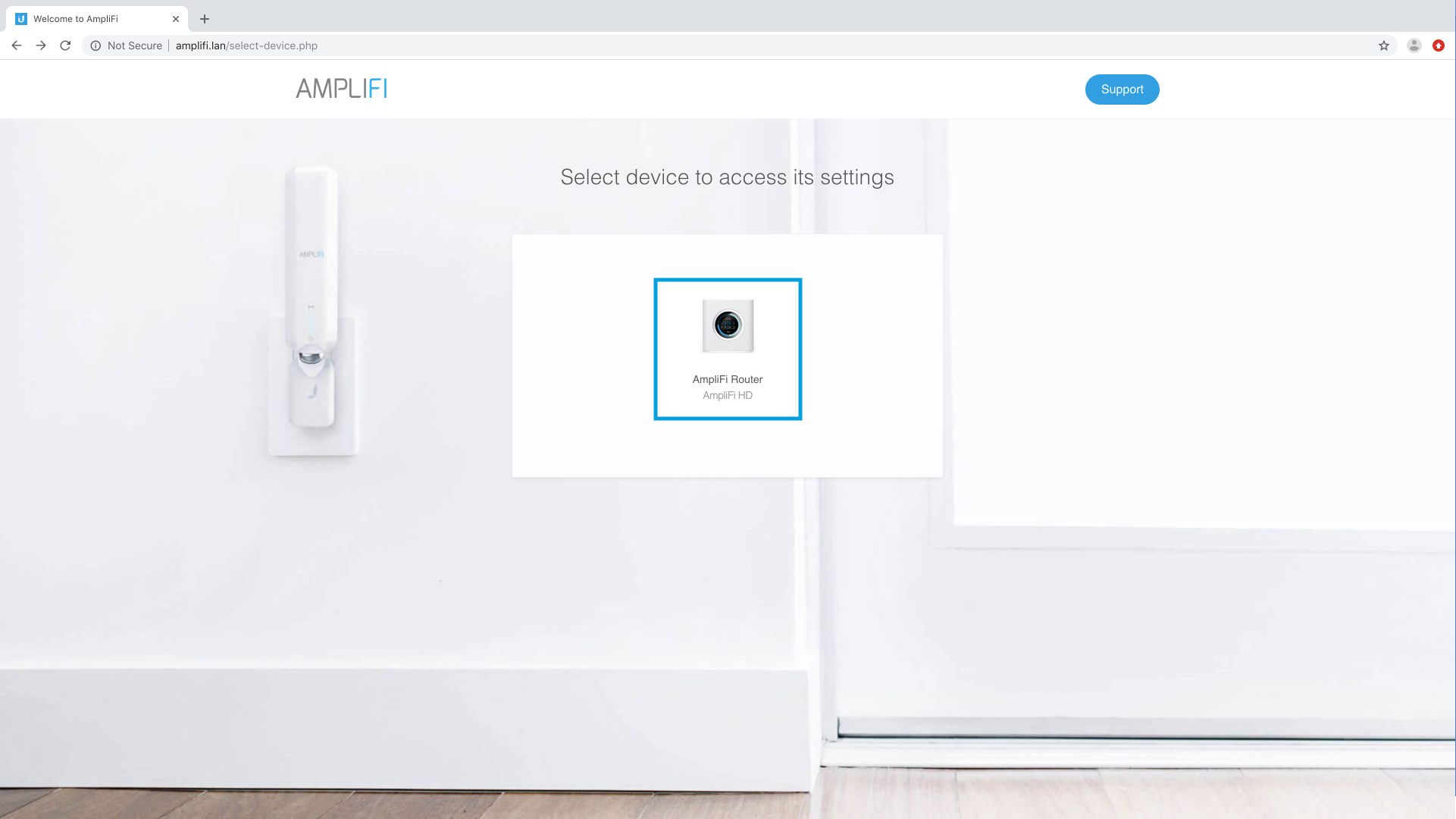 3. Click on Bypass DNS Cache.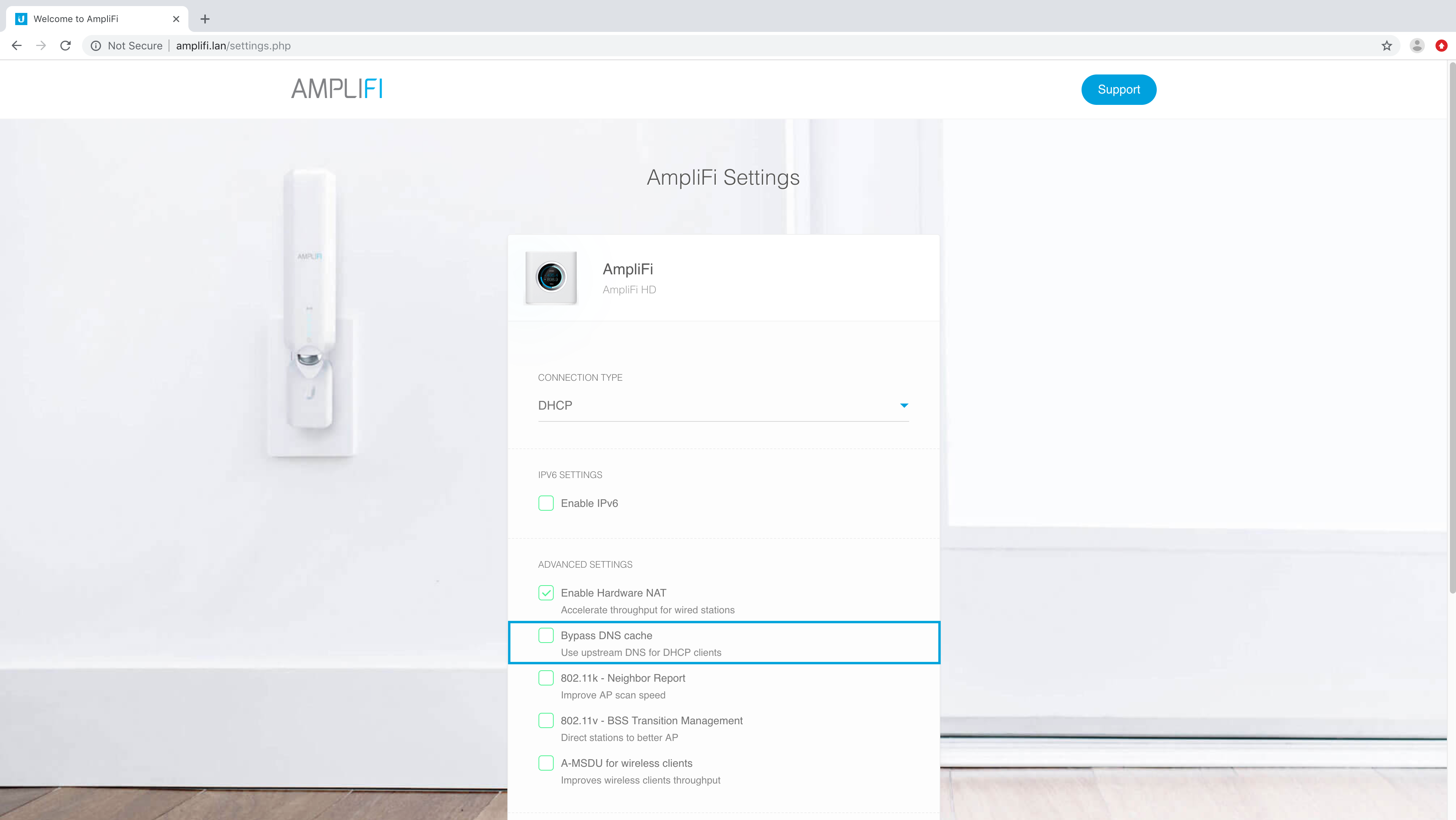 4. Click save and continue on the bottom of the page.
Changing DNS 
1. Launch the AmpliFi app.
2. Select the router icon.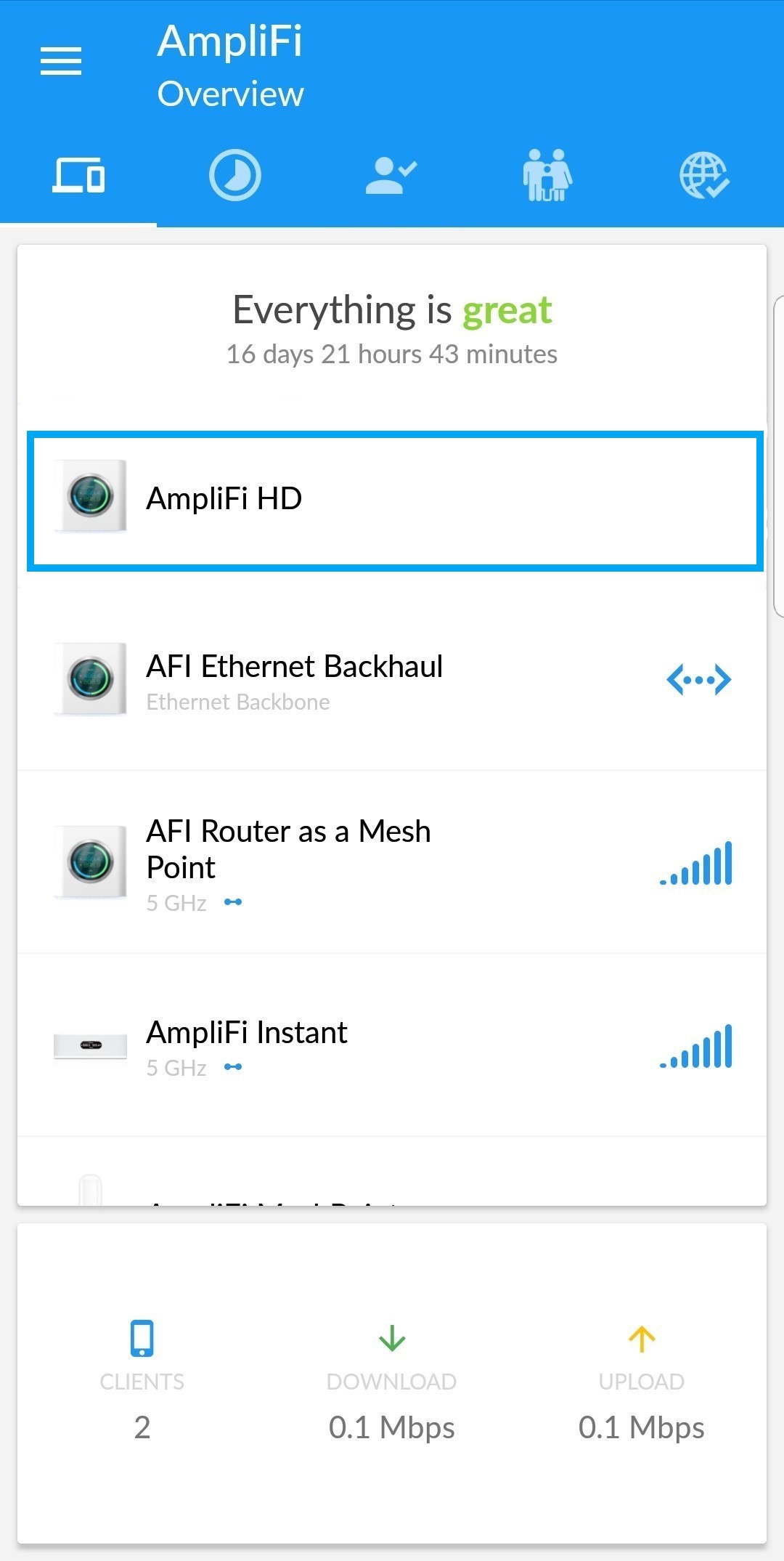 3. Under the Settings section choose the Internet option.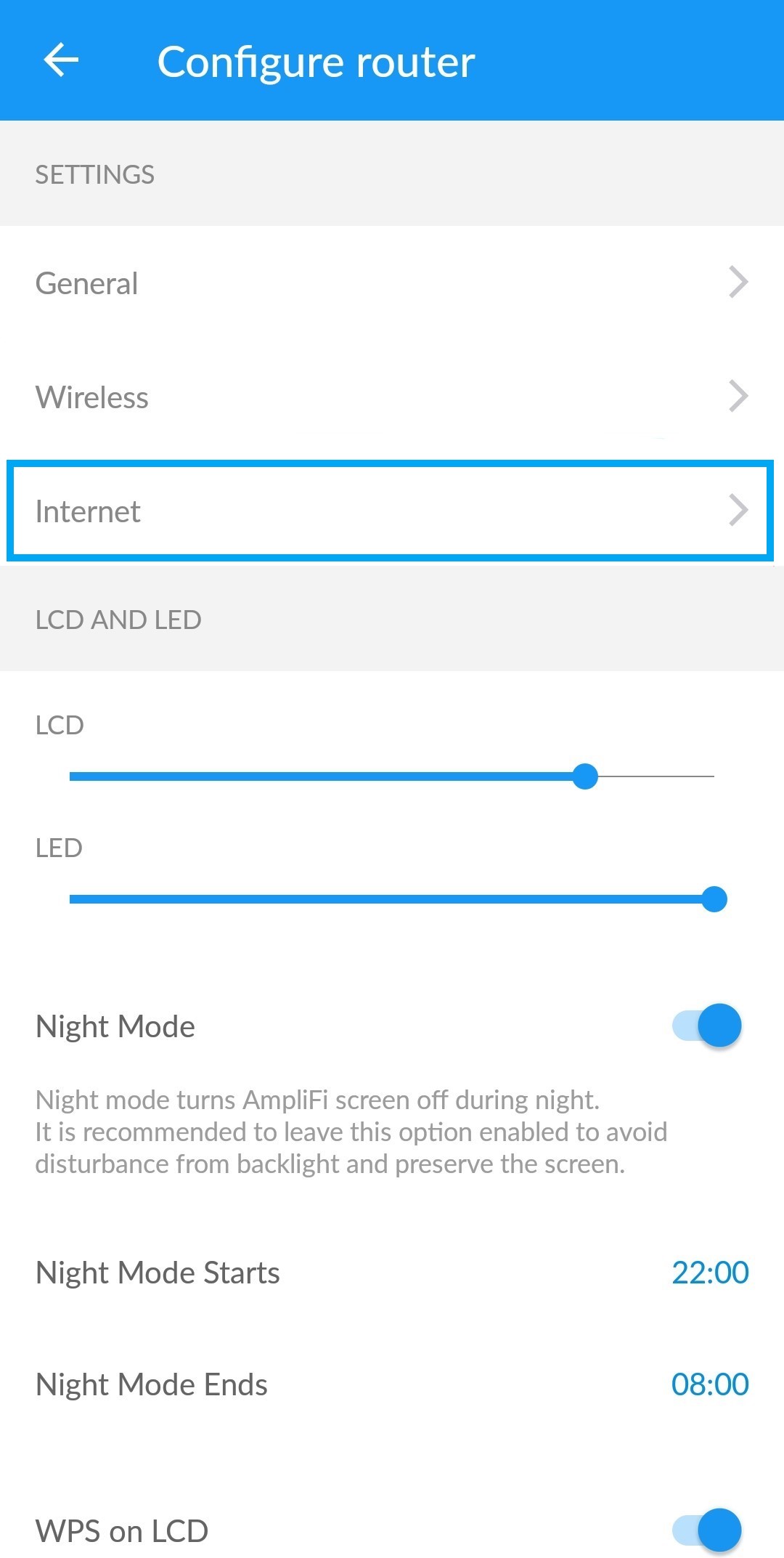 4. Enter the DNS address your service provider recommends. Contact them to request this information if it has not been provided.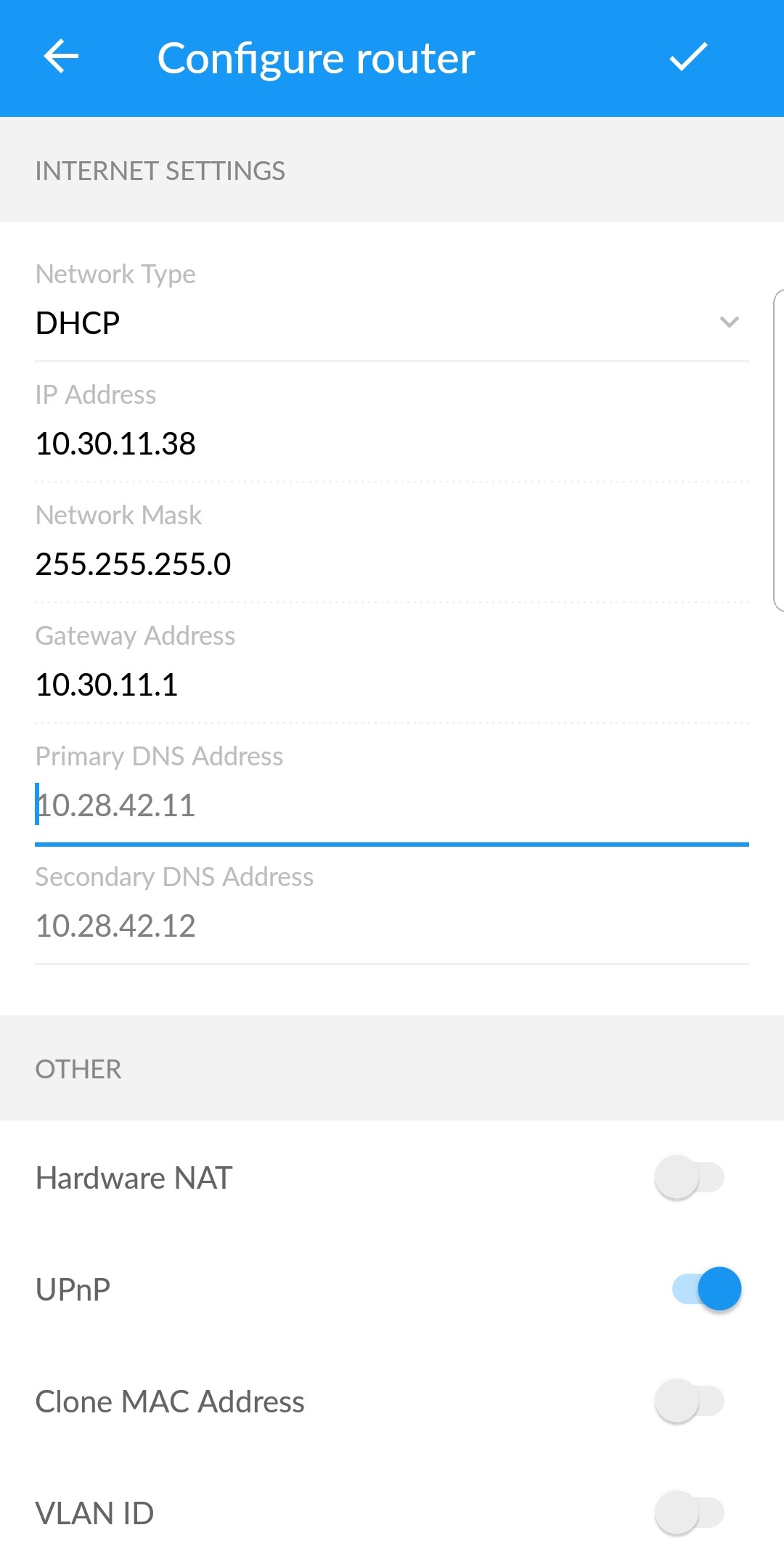 Tip The address appears grayed-out, but it can still be edited.
5. Save these settings by tapping the check mark in the upper, right-hand corner of the screen. Note that you may need to disconnect and reconnect from the network to refresh the network information.