To access the advanced settings please access AmpliFi's web interface. These are the settings that can be configured in the webUI: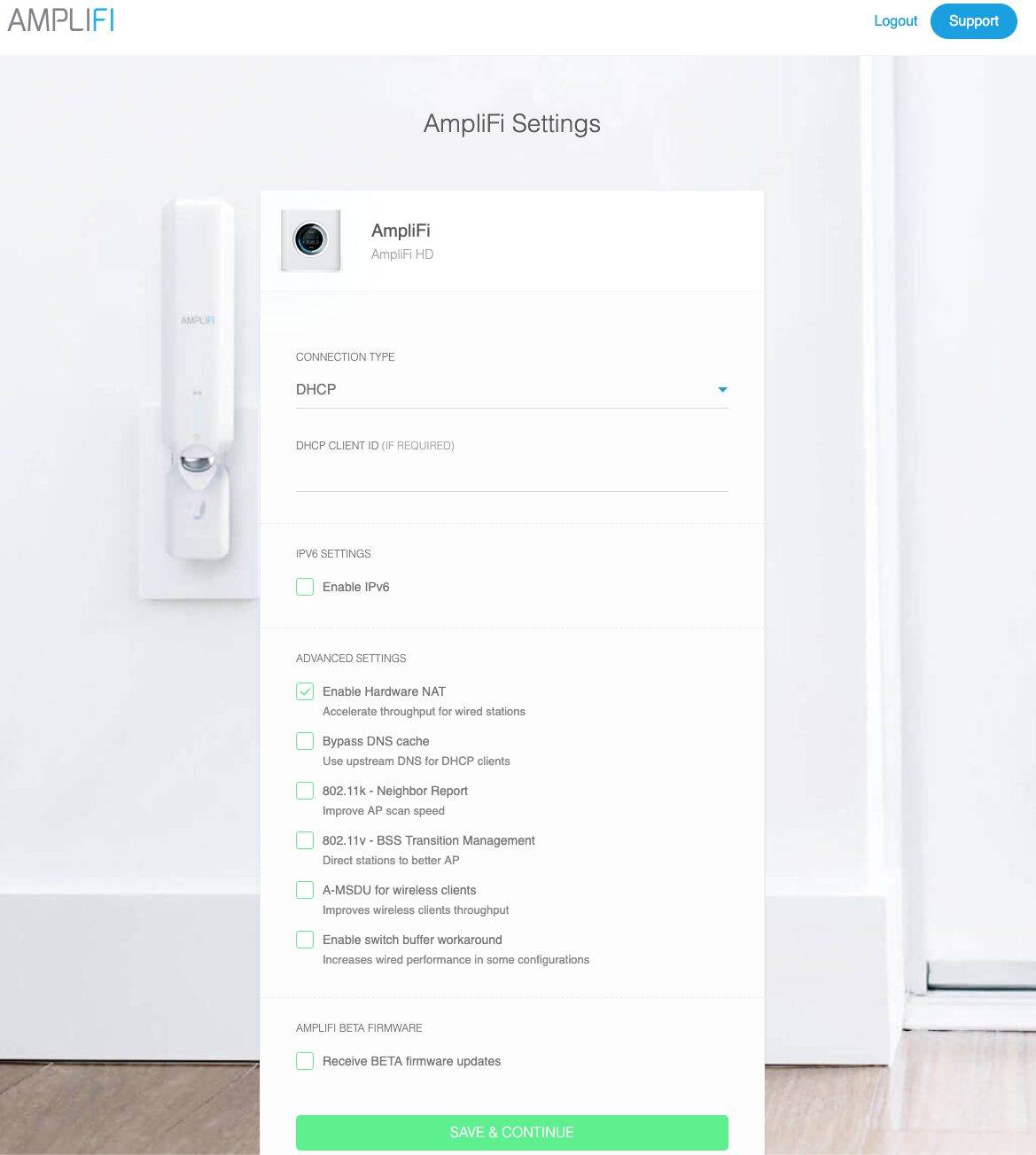 IPv6: If your Internet Service Provider (ISP) uses IPv6, you will want to enable this feature. See more on IPv6 in this article.
Hardware NAT: See more about Hardware NAT in this article.
Bypass DNS cache: Bypassing DNS cache will not use stored DNS searches, instead it will reach out to the DNS for each search.
802.11k: This protocol is used to enable seamless transitions between access points. If users will be moving throughout the network often this may help your devices switch to another access point faster.
802.11v: This protocol allows client devices to exchange information about the FR climate in the area and network topology, this will allow those devices to move to the best access point.
A-MSDU: This is an aggregation service that wraps packets into a 802.11n packet, this makes framing more efficient because 802.11 headers are smaller than just 802.11ac headers.
Beta Firmware Enrollment: To have access to our beta firmware, you will need to sign up for access via the web UI. Find instructions in this article.