Follow these steps to enable and configure a guest network. Please note that the Guest Network feature is not available when the router is in bridge mode. Read more about that here.
1. Launch the AmpliFi app.
2. Select the Guest icon.
3. Establish how many guests—up to a maximum of 100, you want to allow.
4. Set a time limit for how long they will have access to your network.
5. Tap Start. Your guest network is now active.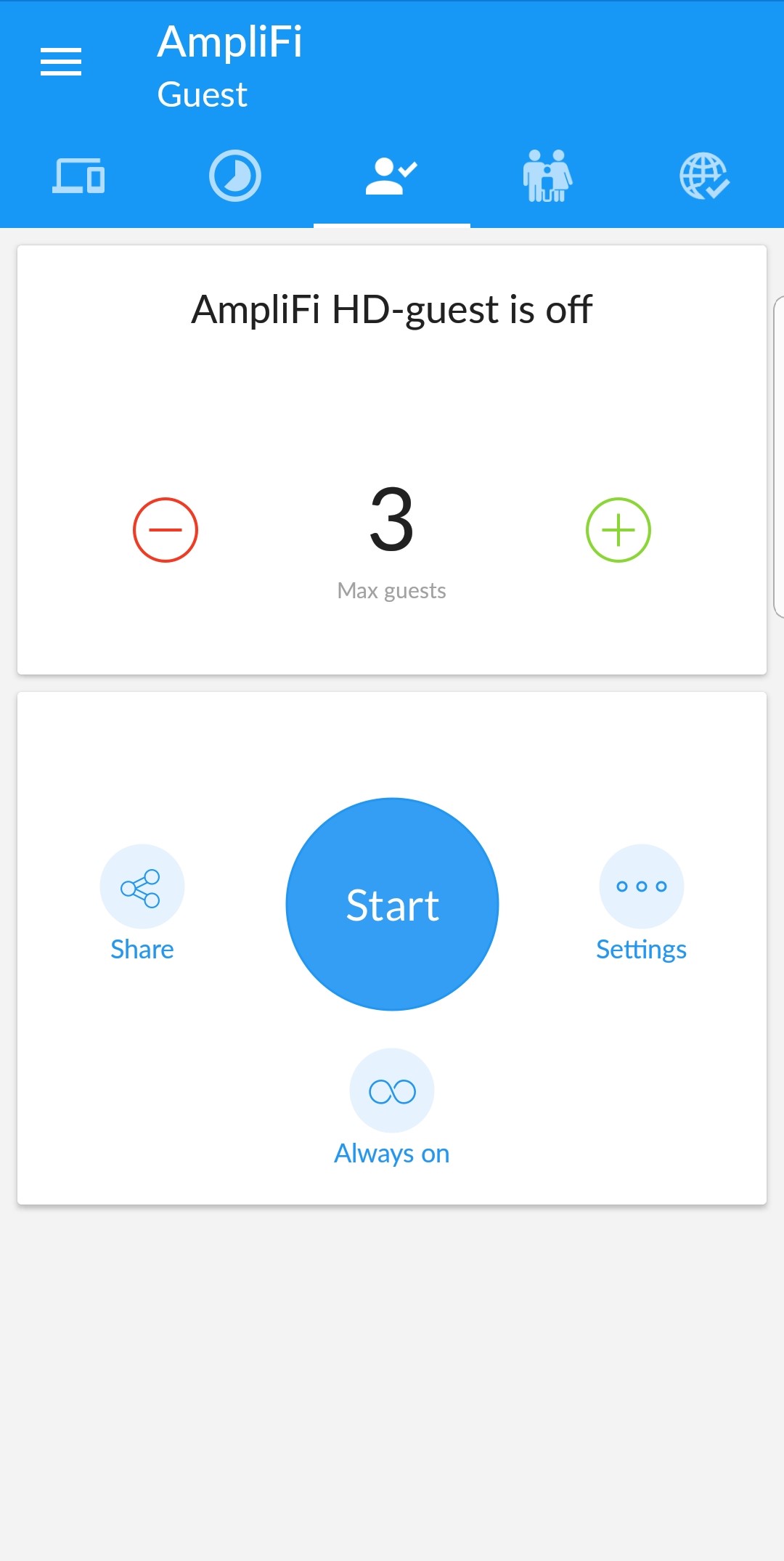 Tip The buttons around the Start button add more functionality. You can Share your guest network with friends and family. You can toggle your guest network to be infinitely turned on by selecting Always on. Also, you can view and customize the guest network under Settings.
5. For further configuration of your guest network, see this configuration article.