AmpliFi allows you to hide your Wi-Fi SSID from the wireless network lists of client devices (laptops, mobiles, etc). This makes the SSID invisible for anyone—yourself included. You can hide the main network, as well as the additional SSID or guest network. This is especially useful for the guest network, which you can have always hidden and only reveal it when you have guests. Hiding any one of these does not hide the others. If you wish to hide them all, you must repeat this process for each one. This article guides you through hiding the main Wi-Fi, but the configurations will be the same for any of the SSIDs.
Warning Devices currently connected via Wi-Fi may loose connectivity and could be unable to detect the Wi-Fi network until the SSID is revealed once again. If you only have one SSID enabled and you hide it, you will lose connectivity and not be able to connect to the AmpliFi app locally. If you have not enabled remote access this will lock you out of your management app and you will have to reset your router.
The process is the same between the AmpliFi HD/Instant system and the AmpliFi Alien.
1. Launch the AmpliFi app.
2. From the "Overview" tab, select the image of the router to open the router's settings.
| | | |
| --- | --- | --- |
| AmpliFi HD/Instant/Gamers edition | | AmpliFi Alien |
3. Select "Wireless" to open the Wireless Settings of the AmpliFi router.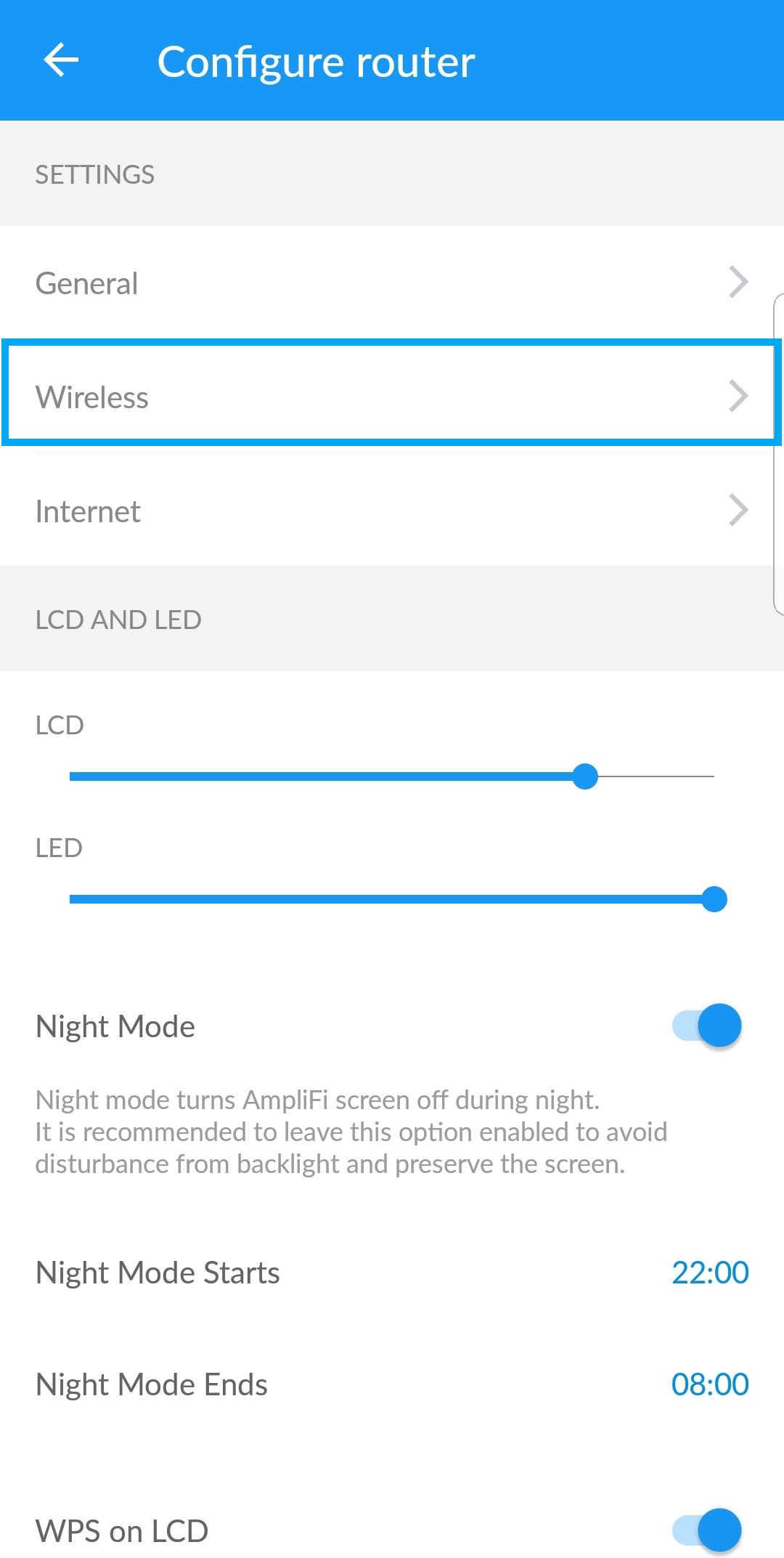 4. Under the General section of the Wireless Settings, toggle ON the "Hidden SSID" feature.
| | |
| --- | --- |
| AmpliFi HD/Instant/Gamer's Edition | AmpliFi Alien |
| | |
The same is done for the guest network.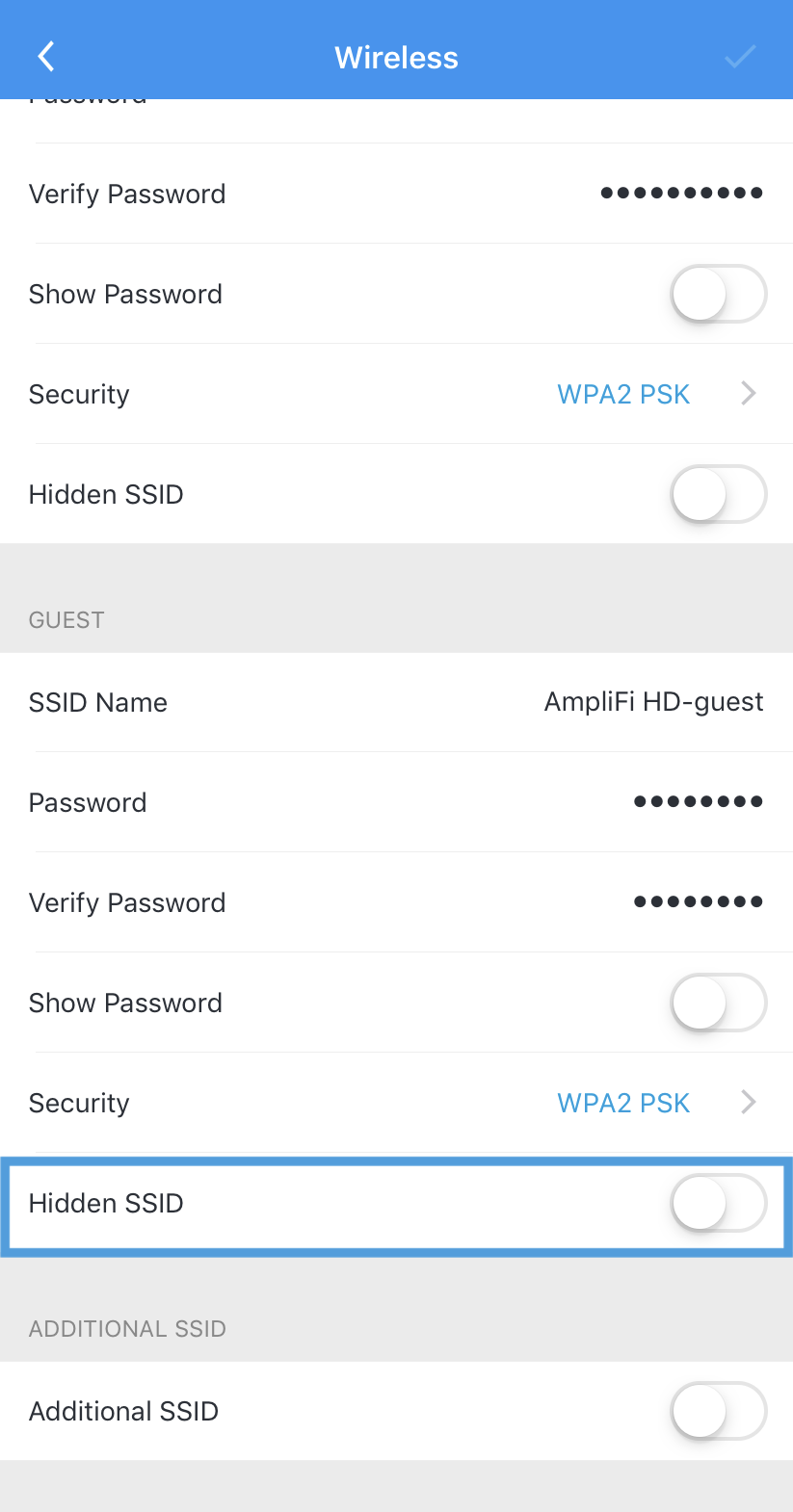 5. Tap the check mark on the upper, right hand corner to save your settings.
6. The AmpliFi WiFi SSID should now be hidden. Wait a few seconds and refresh the Wi-Fi network list on your device to verify. To reveal the same network once again, reverse the above steps.