AmpliFi allows you to hide your Wi-Fi SSID: the Wi-Fi network name that appears in the wireless network lists of client devices. This makes it impossible for anyone—yourself included, to discover your Wi-Fi since it will not be visible. Hiding the Wi-Fi SSID will not hide an additional SSID or guest network, if they have been added.
Note Devices currently connected via Wi-Fi may loose connectivity and could be unable to detect the Wi-Fi network until the SSID is revealed once again.
1. Launch the AmpliFi app.
2. From the "Overview" tab, select the image of the router to open the router's settings.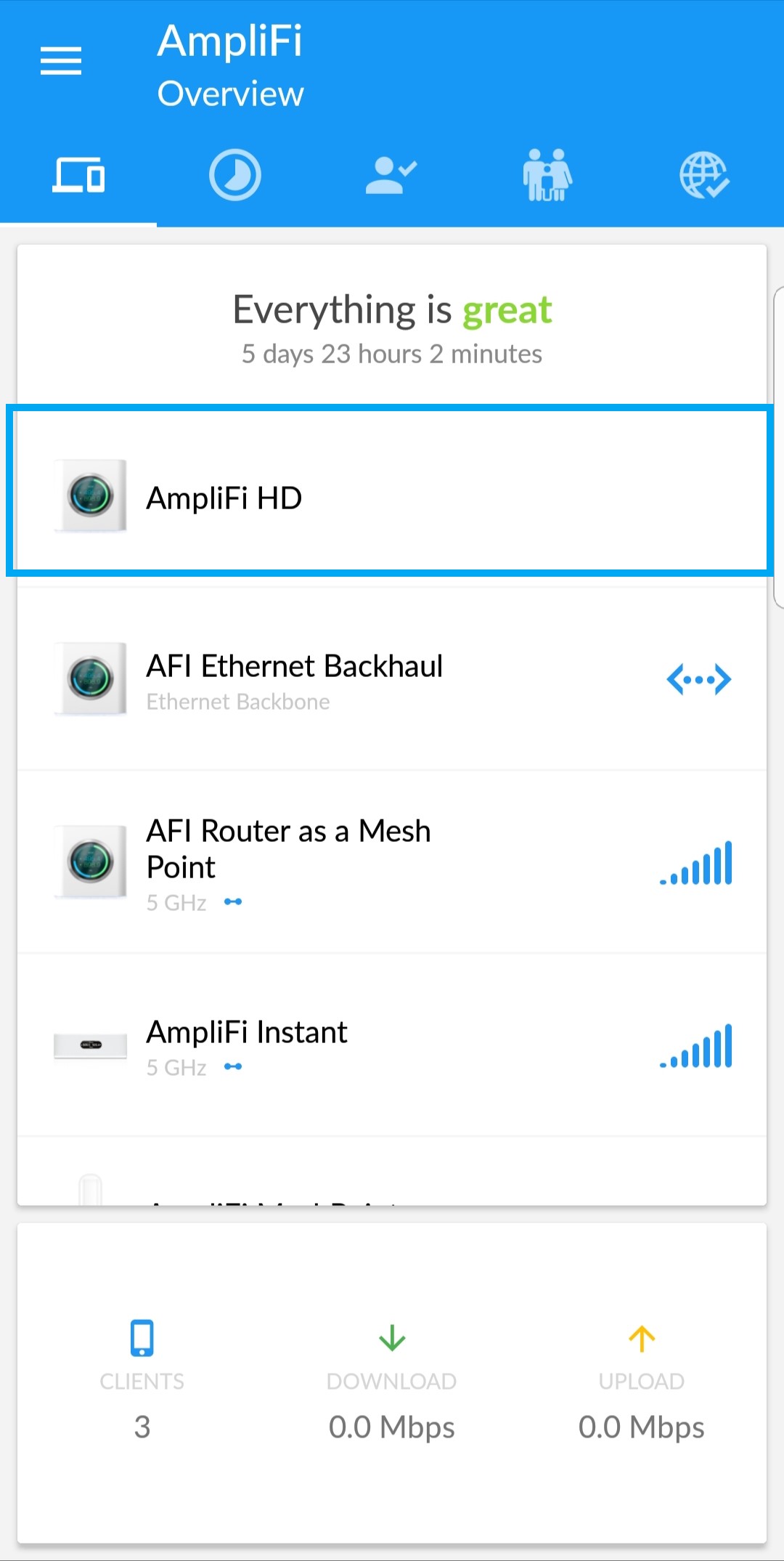 3. Select "Wireless" to open the Wireless Settings of the AmpliFi router.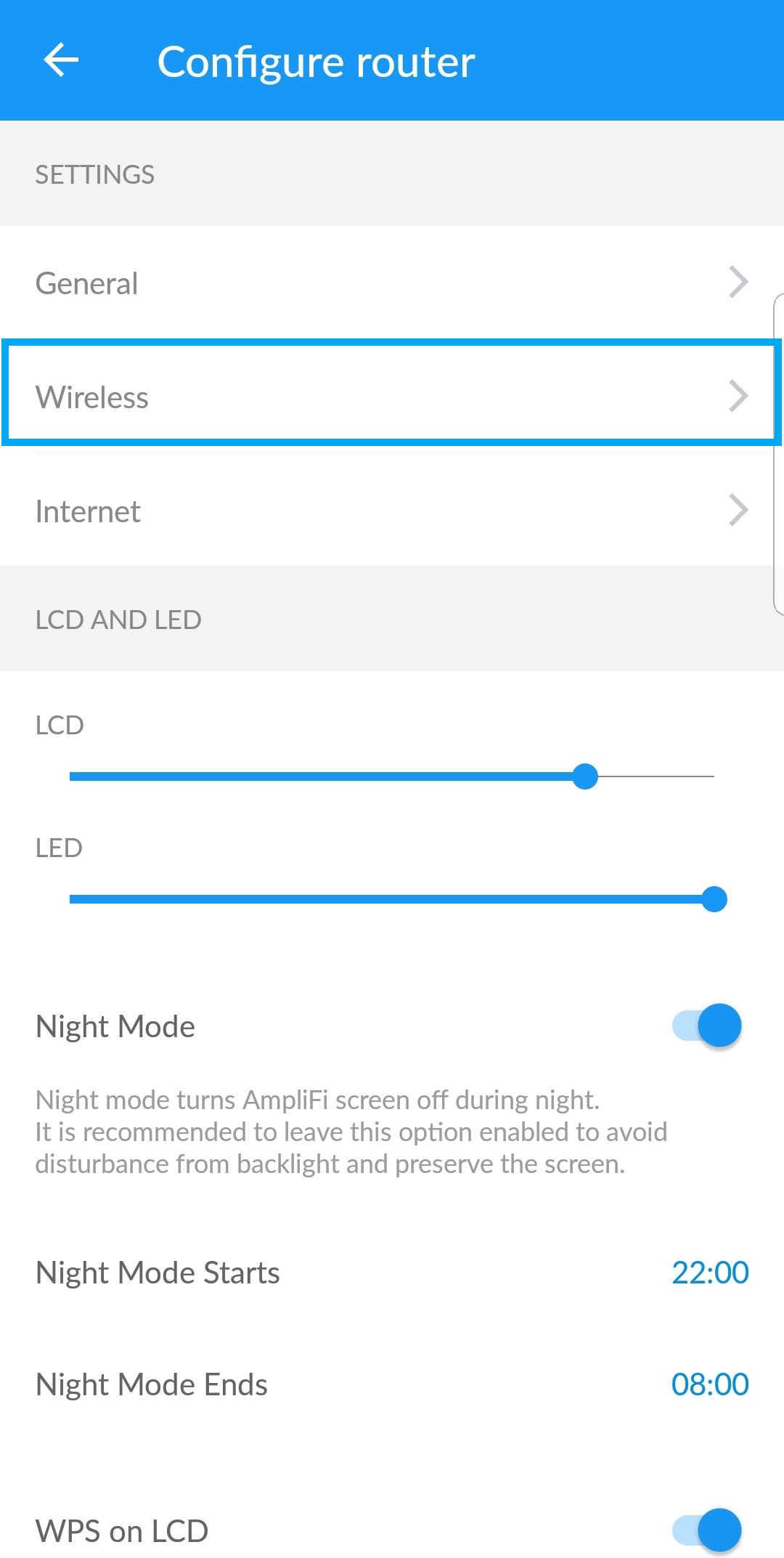 4. Under the General section of the Wireless Settings, toggle ON the "Hidden SSID" feature.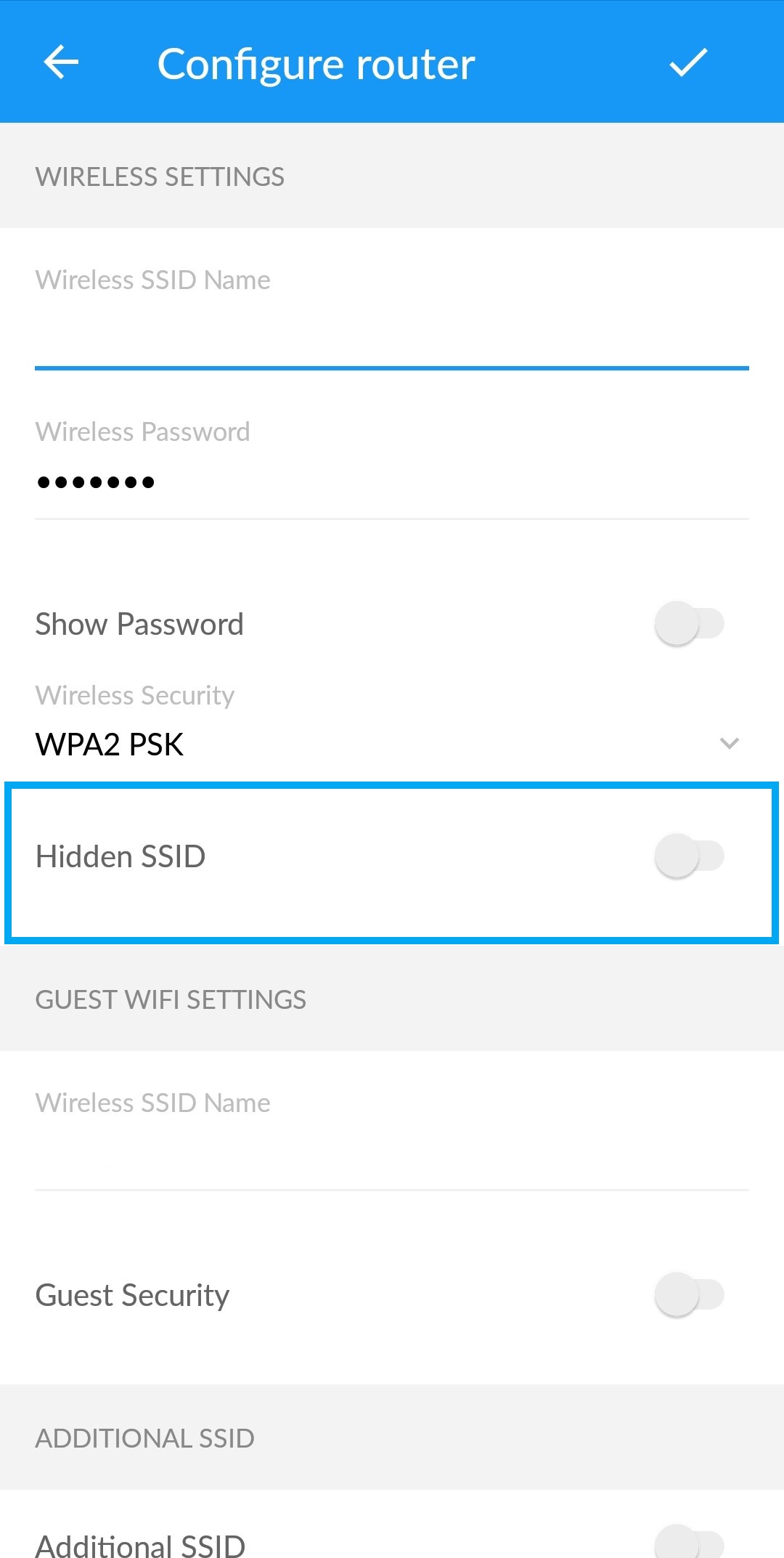 5. Tap the check mark on the upper, right hand corner to save your settings.
6. The AmpliFi WiFi SSID should now be hidden. Wait a few seconds and refresh the Wi-Fi network list on your device to verify. To reveal the same network once again, reverse the above steps.