To update the AmpliFi firmware or view its current version please follow the steps below. This article contains the release notes for the different firmware versions.
Viewing Current Version
To find the AmpliFi device's current version please follow these steps.
1. Launch the AmpliFi app and select the device.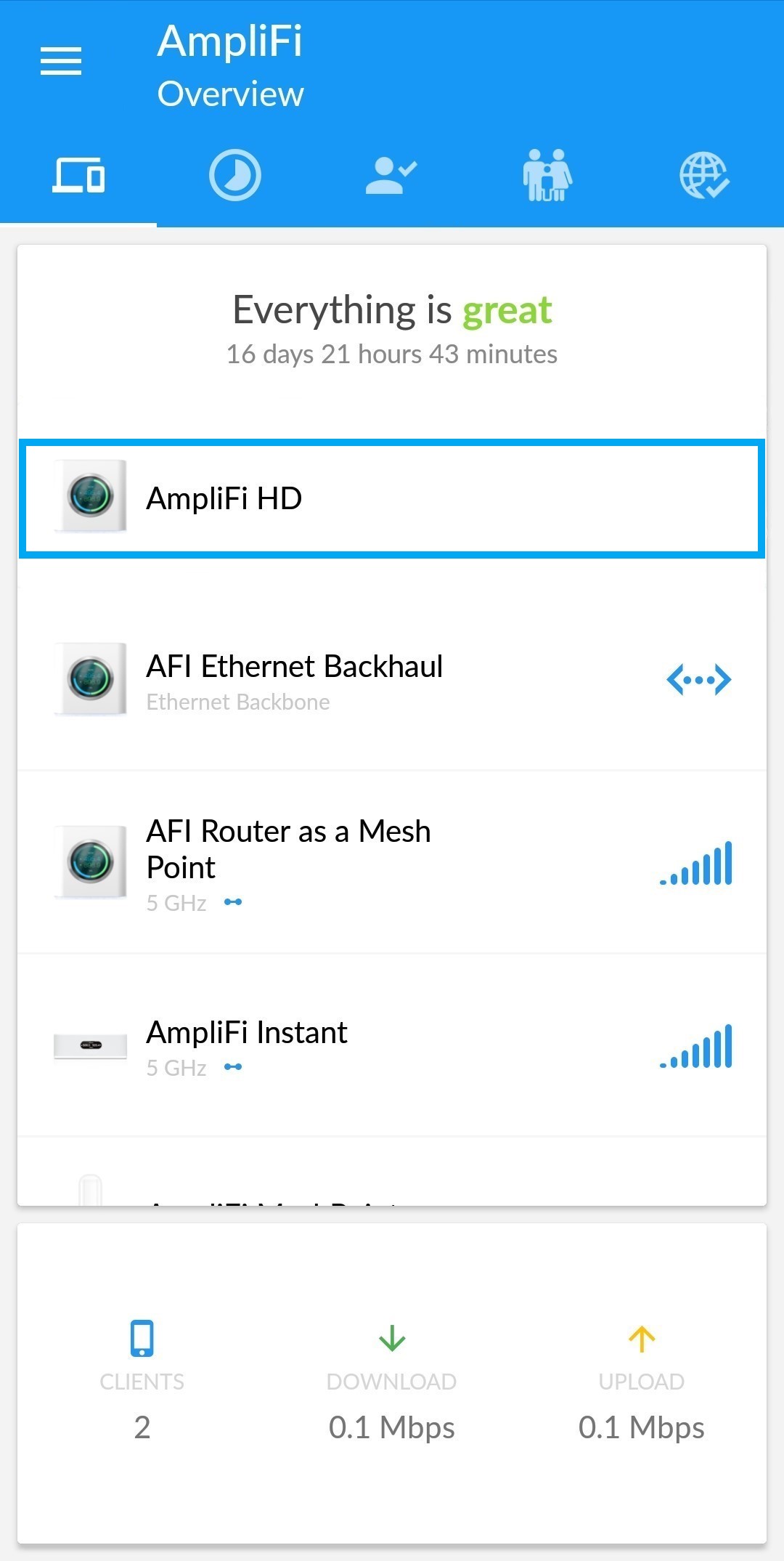 2. Select the About section.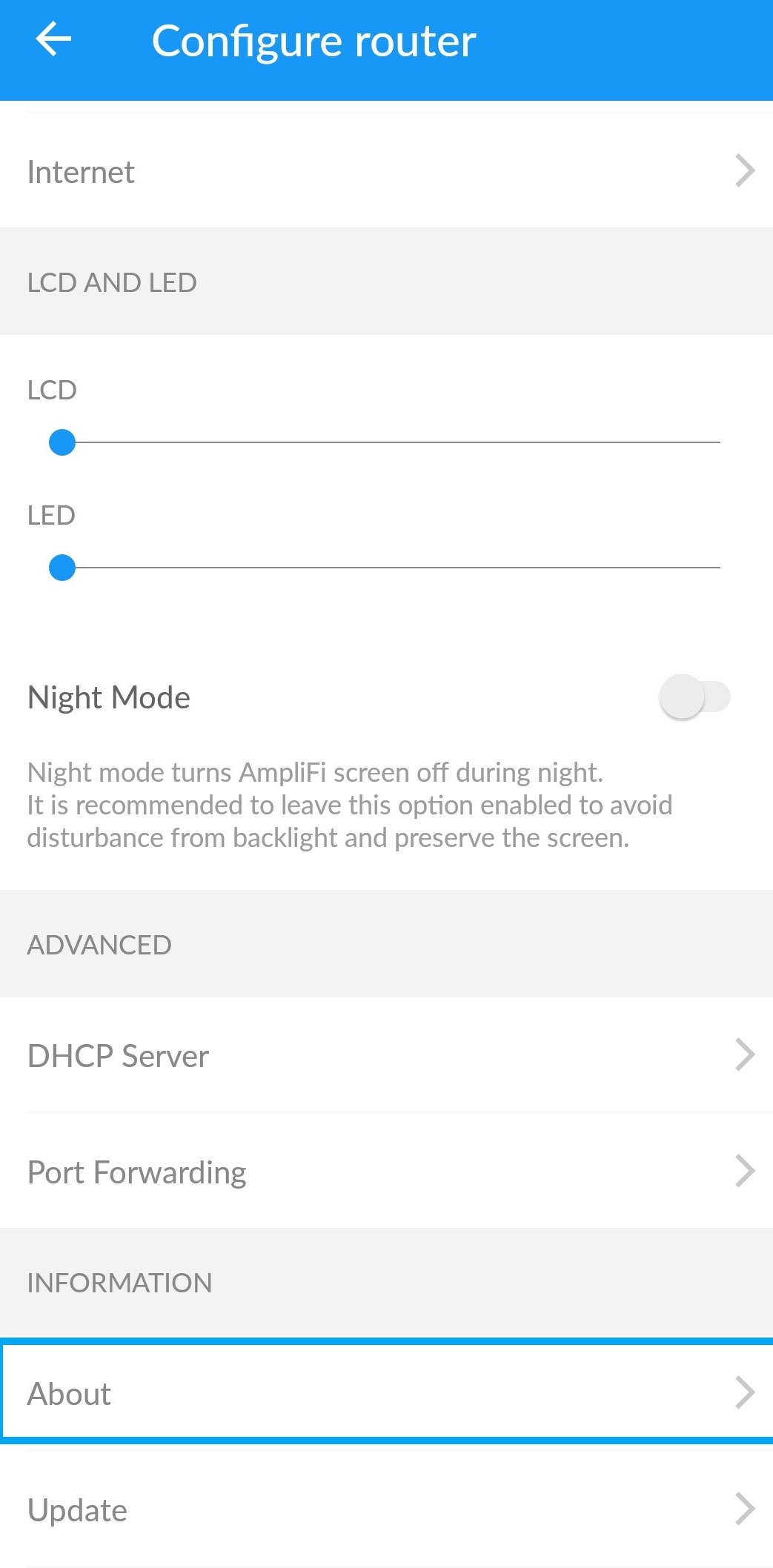 3. The version is displayed under the Device Information header.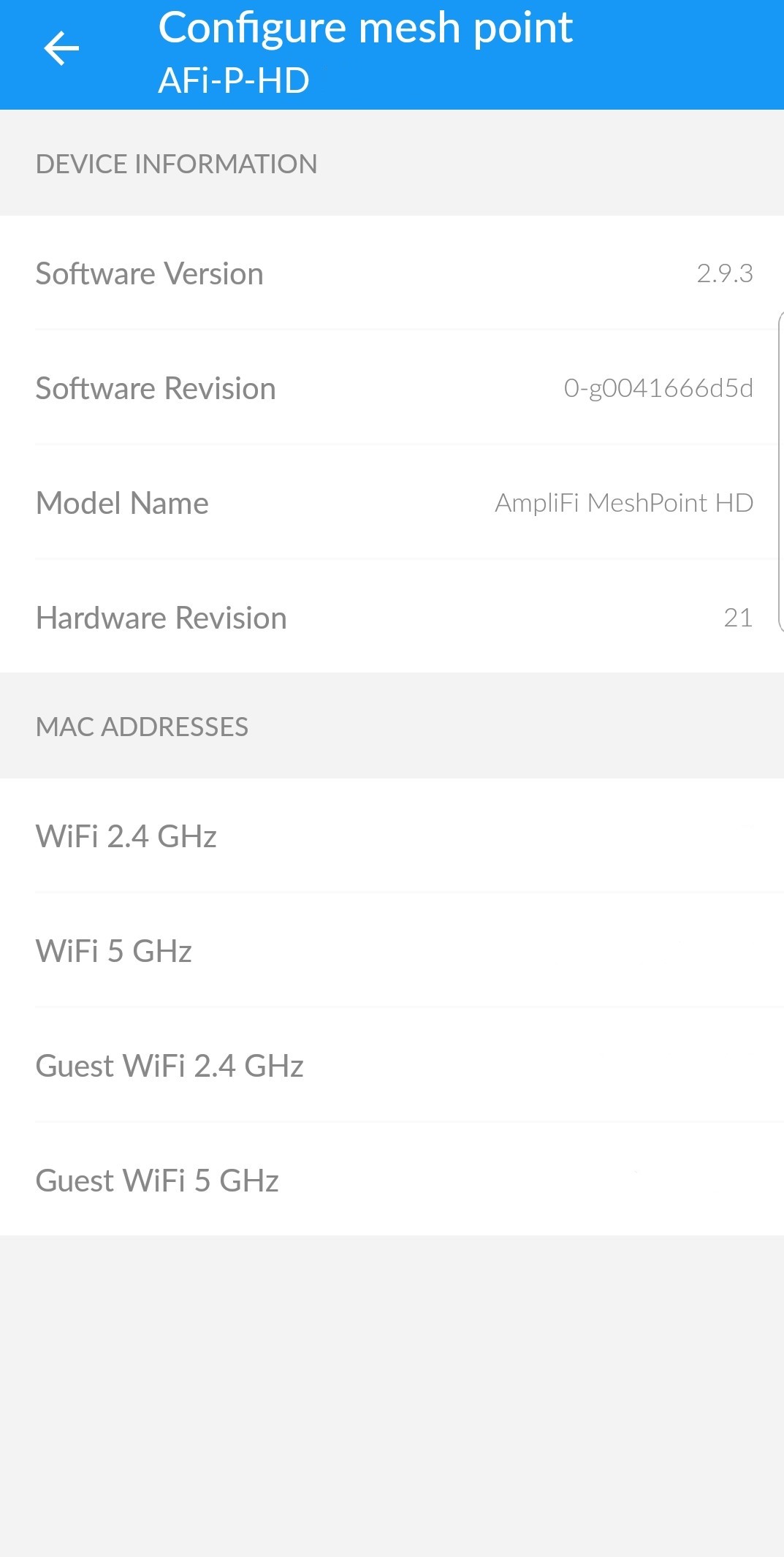 Updating to Current Version
1. Launch the AmpliFi app. 
2. Select the AmpliFi router icon.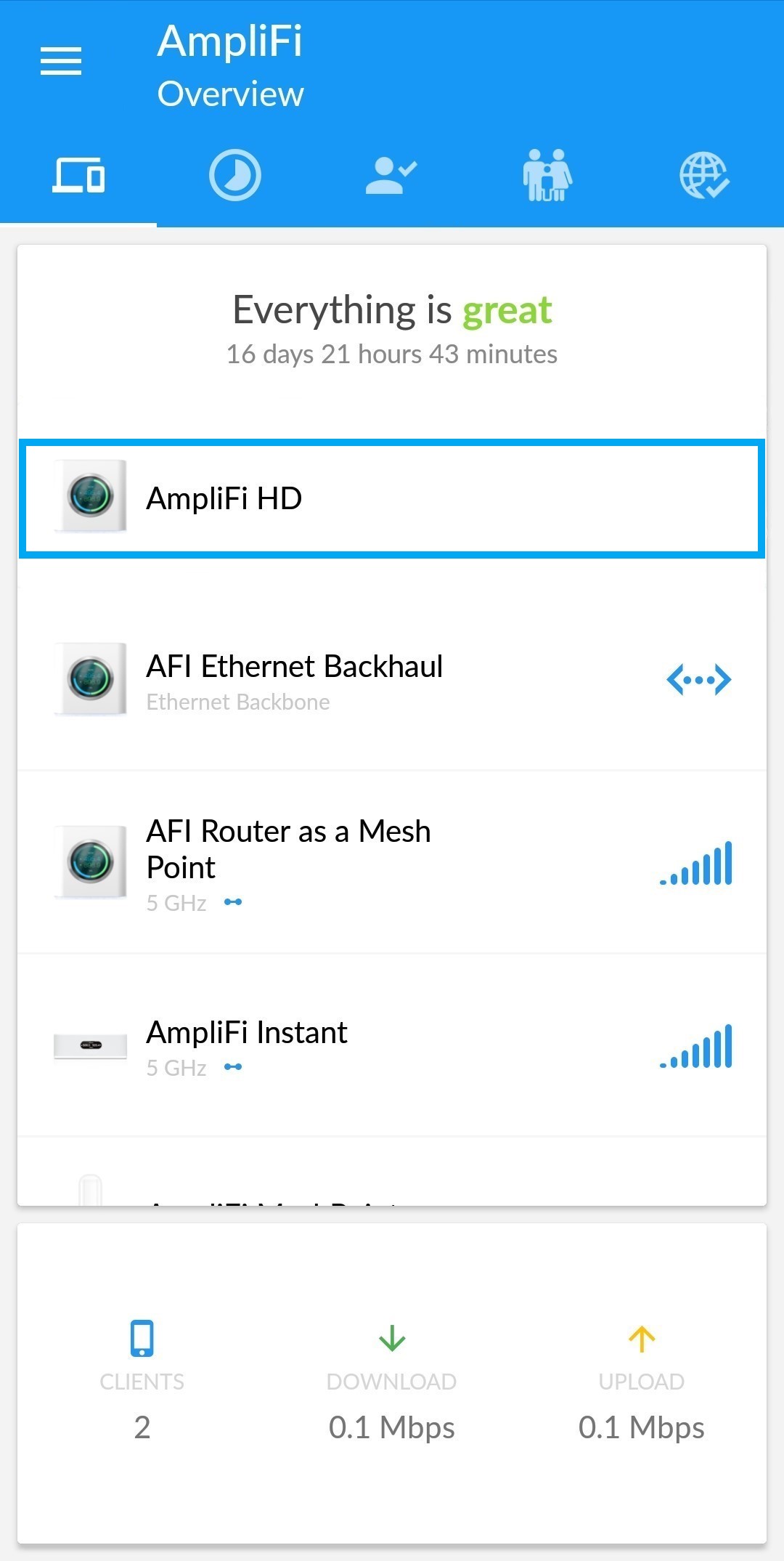 3. Navigate to Update in the information subsection.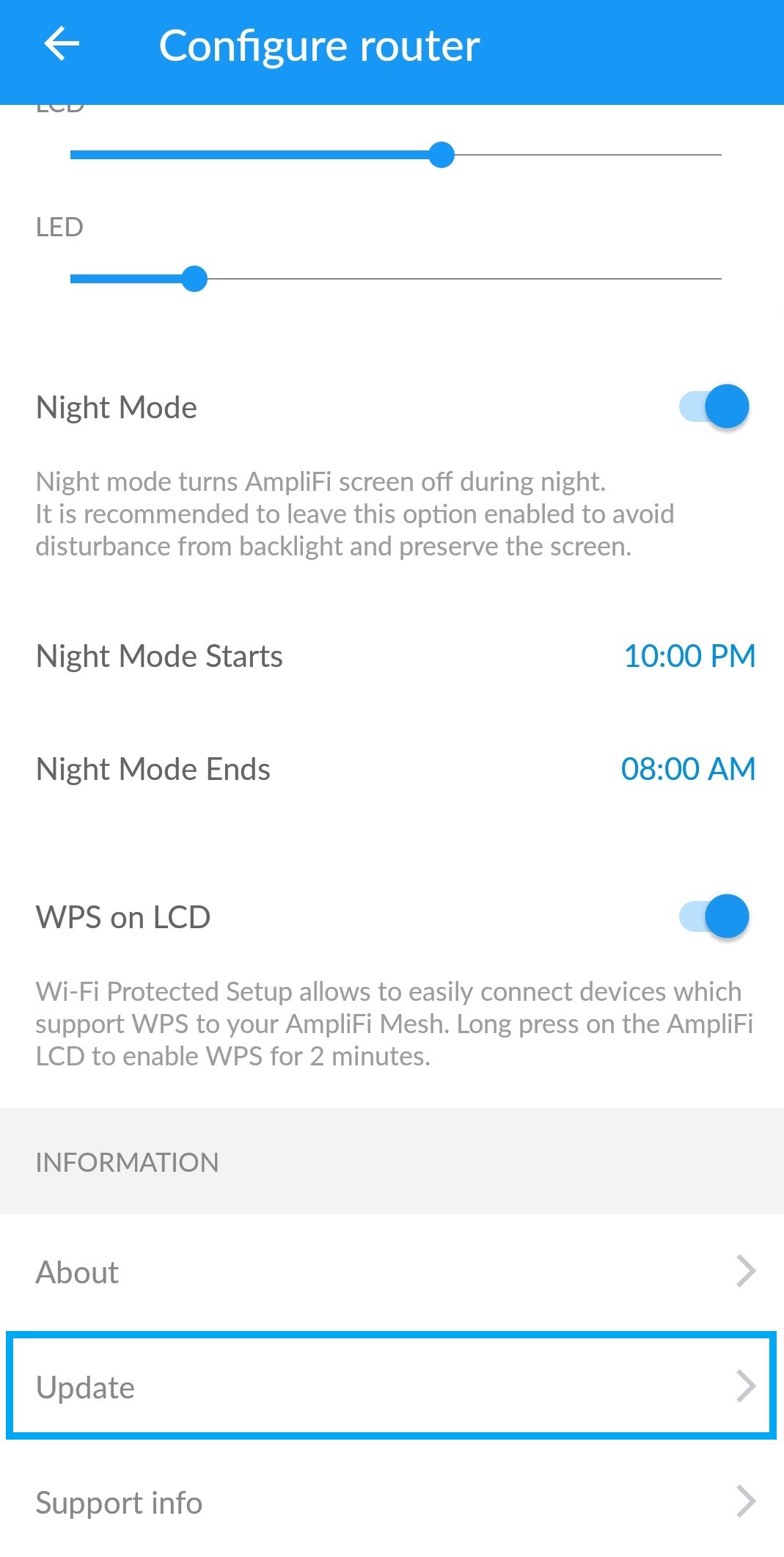 4. AmpliFi will check for the newest firmware and you will be prompted to upgrade if there is one available. 
Warning During the upgrade the AmpliFi router will reboot and connection may be briefly lost.